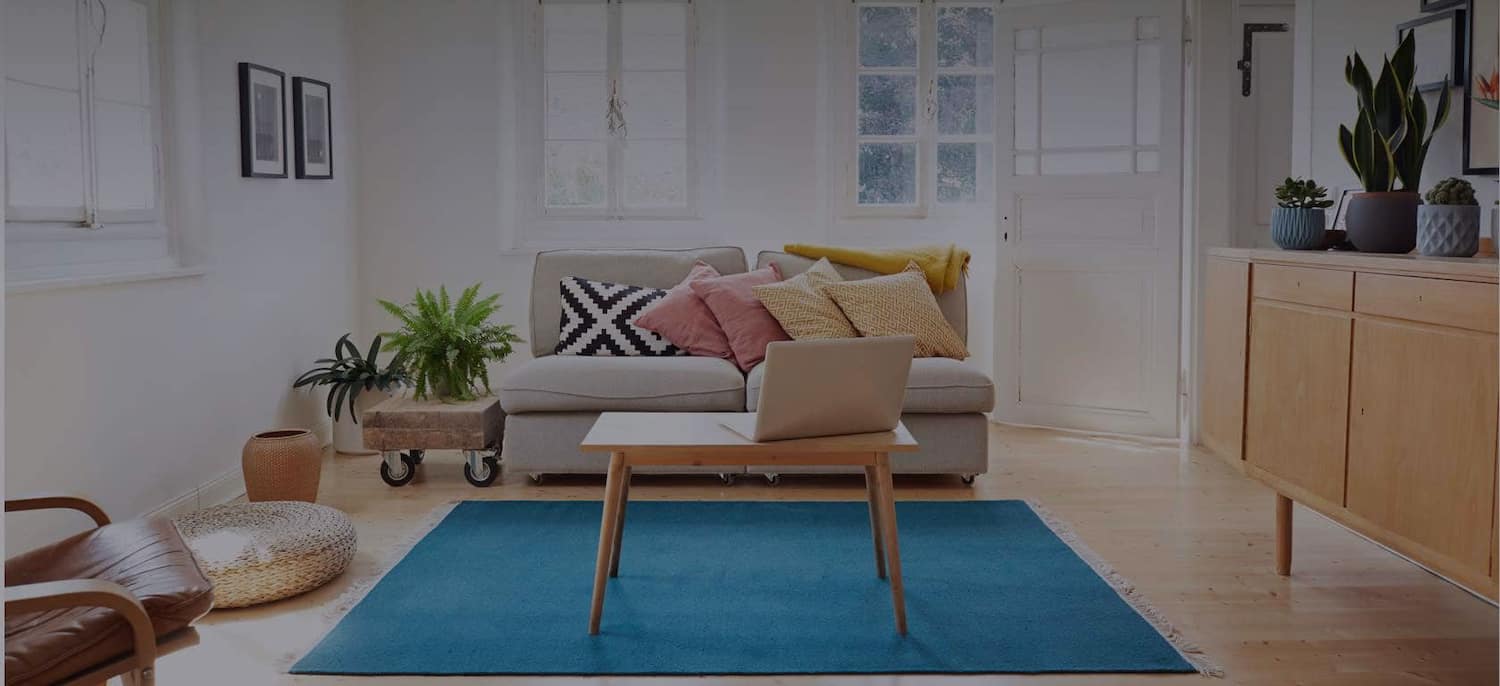 Get matched with top Insulation Contractors in Milton, DE
There are 10 highly-rated local insulation contractors.
Recent Insulation Reviews in Milton
David N Donahue Siding & Windows

David and his crew were professional, courteous, timely, and economical. He shows superior expertise in all facets of his work. His decades in construction have prepared him for the quick resolution of any obstacles, applying creative thinking to achieve a superior finished product. He and his crew were a joy to work with.

- Teresa W.

Colonial Construction Co. Inc.

I am beyond thrilled with the work Colonial Construction has done. When Joe and I first met, I told him that I really want the place to feel like a home, a real home, not a trailer with an addition. Joe and his team delivered what I had asked for in spades. It really feels like a real home now. This was a major rehab facelift for such a small house. Joe gave excellent advice throughout the project and his team did a fantastic job. His practice of transparent pricing/estimates made decision-making so much easier, and I never once felt like we were being ripped off. We couldn't be happier. I'll definitely contact them again when I am able to do the rest of the porch and fence work.

- Matt B.

This company did everything to make me comfortable in the process. They did an awesome job from start to finish. Everyone was professional & very knowledgeable & courteous. Very clean at cleaning up & checking back to make sure the job was done right. Would highly recommend this company to anyone.

- Vicky M.

Over the years I had heard a wide range of advice about crawl space insulation in Maryland. So I hired a specialist to make sure the job would be done right. I expected Dry-Tek to be somewhat expensive because they are a specialist. Compared to what I was hoping to spend, they were expensive. HOWEVER, and this is a big deal, they did a GREAT JOB. They did an extremely professional job from start to finish. They answered all questions, repeatedly, until I was comfortable with the insulation technology. They followed their own step-by-step protocol, and the result was a crawlspace you could have a picnic on. I've never seen anything so clean under a house. I am very glad that I spent the extra money for a specialist, and got a technology which is more appropriate to the wet, humid climate of Maryland's Eastern Shore. BTW, the styrofoam will never have to be replaced, so over the years, I will get my investment back in savings on batt insulation replacement/labor  that will not have to be done.

- Karen S.

Bay Area Wildlife Solutions, LLC

Bay Area Wildlife did a great job. They were punctual, professional, and diligent in their removal of my squirrel problem. Extremely satisfied.

- William B.

They were extremely competent, on time and prices about what it would cost to buy the insulation at Lowe's or Home Depot

- Larry T.

J.R. has been our handyman for many years, long before Angie's List was around. Although he is a plumber he has done a number of other things like fix gutters. He is very down-to-earth, reliable and trustworthy.

- Tammy G.

I phoned J.R. Tubbs at around 6:30am after I discovered that I had no water and the temperature outside was well below freezing. He told me to turn off the water pump and water heater at the breaker box and said I would be first on his schedule and he arrived on time and went right to work determining the extent of the damage. The water pump was frozen and the pipes. He got the pipes unfrozen and re-primed the pump, made sure the pressure was good and sprayed foam insulation where it needed additional sealing on the pump house. He was here about 2 1/2 hours and there was no permanent damage to the pump or my pipes. He came and got right to work and I cannot say enough good things about J.R. and the work that he does. He has done other work for me and I will call him again in the future.

- Lucinda G.

JR and his assistant Rich, a retired policeman from the Bronx were the perfect mason Dixon team and all around nice guys. J R is very professional, knowledgible , and did a super and timely job. They also gave us great advice on other issues with our new house. We plan on using J R  for future projects. Give this great team a call . You'll be VERY satisfied.

- Geof S.

Overall, this experience exceeded my expectations. I feel good knowing that I have someone that I can call.

- Sherry L.
Insulation Companies in Milton
BRIDGEVILLE,DE

Angi Certified Businesses

These Businesses meet our standards of certification, which include:

The owner, principal, or relevant manager passing a criminal background check
Required to have applicable state and local licenses
Maintain an average star rating of 3.0 or better on our network, if they have at least one review
Paying to advertise their services
Meeting any other eligibility criteria required by Angi

A Super Service Award goes to providers who have achieved and maintained a superior service rating on Angi.

Business Description:

Angie's List Super Service Award Winner!!! D. N. Donahue is your full-service Siding and Window contractor. With 40 years' experience in the industry we know how to do the job right. We keep it simple, price efficient, and stand by our work. We also offer a lifetime warranty. You can rest easy, knowing that we will keep the job site clean, with the employees having many years of experience, including American Veterans. Call or message us today

Recent Review:

Very well. David is professional and helpful. He found the siding I was interested in and provided me with a variety of colors. The pricing was very reasonable and was in touch with me about the timing of the project. He did a great job addressing a problem that came up and resolving it. I would highly recommend him to anyone who needs siding work done.

Reviewed by Sharon F.

Business Description:

FLC Energy is a Home Performance contractor in Maryland. We make homes more comfortable, safe, and energy efficient. Through our programs with local utilities, our customers can receive services for 50% off. We offer financing options as well.

BERLIN,MD

A Super Service Award goes to providers who have achieved and maintained a superior service rating on Angi.

Business Description:

For over twenty years, owner Patrick Gunning has built a solid reputation as the Eastern Shore's most trusted contracting business. Patrick is committed to providing quality service to the community. He believes that a reputation as an honest and reliable business is the recipe for success. While others seek to profit by cutting corners, or recommending unnecessary services to customers, Patrick Gunning believes that a good reputation and consistent service will reap bigger profits in the lon...

Recent Review:

Did a great job very nice people to work with

Reviewed by Linda E.

Business Description:

America's Choice Home Improvement LLC is locally owned and owner operated in Sussex County, Delaware. We specialize in completing small projects and chimney work. The owner, John Greco, has over 30 years of experience in the construction field and is knowledgable in all aspects of construction. Including, doors, windows, roofing, siding, and much more. Our company provides customers with quality work at a price they can afford. Please give us a call we are fast, reliable, and consistent. Addi...

Recent Review:

Very nice and professional. On-time and fast. I will use their services again.

Reviewed by Bruce P.

Rehoboth Beach,DE

A Super Service Award goes to providers who have achieved and maintained a superior service rating on Angi.

Business Description:

E&B's provides services such as painting, patios, decks, vinyl flooring, epoxy floor coating and much more! Let us perform good quality for your home at affordable prices.

Recent Review:

Two brothers made up the team. They were very punctual and got the job done in two days. Very efficient.

Reviewed by Klaus W.

Business Description:

Family owned & operated. Additional fax (302) 689-0182. Additional contact name - Rick Stover. Additional phones - (866) 872-0185 & (866) 872-5181 Also serving Sussex, Cecil, & portions of Philadelphia Counties.

Recent Review:

They were outstanding. Very, very good. Their warranty is outstanding. Very good job.

Reviewed by Bob Z.

Business Description:

Dry Tek Environmental is a commercial and home improvement contractor specializing in indoor environmental problems caused by excessive moisture. We are located on the Eastern Shore in Salisbury, Maryland. Dry Tek Environmental provides comprehensive, evidence-based reports, assessments and estimates for problems ranging from musty odors to damage caused by fire and water. Dry Tek Environmental designs, installs and maintains CHAMP™ Crawl space Humidity and Moisture Prevention Systems in Sa...

Recent Review:

It's not often that a reviewer praises a contractor for what he DIDN'T do. Austin Ireland, the owner and operator of Drytek, didn't propose spending several thousand dollars on encapsulating my wet crawl space. He said that in my case encapsulation might not be cost effective. You see, my 50 year-old home's foundation consists of 8"x 8" wood posts, with the foundation's perimeter enclosed by 1"x 6" boards, slatted to allow for ventilation. The layout of my irregular crawl space posed other installation problems as well. Among other things, insulation panels would need to be installed to form walls in addition to the vapor barrier and a large dehumidifier. Four contractors/salespersons preceded Drytek's Austin Ireland. One simply said there's nothing that can be done. Another proposed encapsulating the crawl space from the OUTSIDE, but thankfully never followed up. Another did an evaluation, but never returned my calls. Dryzone wanted $8,500 but offered a pressure tactic $425 discount if I signed a vague contract the same day the salesman came. Later the salesperson said the installation of insulation boards would raise the cost significantly. The salesperson at Dryzone also said he would call back with details, but didn't. Drytek's Austin Ireland, on the other hand, took more time than any of the others to carefully examine my crawl space. I crawled with him as he pointed out the condition of my crawl space and the challenges of encapsulation. By this time, my own research had better prepared me to better evaluate proposals. I found him to be knowledgeable, straightforward and honest. I was a highly motivated prospective customer. Last year a HVAC system had been installed with the air handler, electronics, and ductwork in my crawl space. The moisture in the crawl space last summer was degrading the new system. So what did Austin Ireland of Drytek propose? Four centrifugal snail fans joined together by extension cords, placed strategically in the crawl space. These are not exhaust fans to ventilate, but rather air movers like you may have seen in public bathrooms to dry floors. He even showed me what to do, and wouldn't take any payment for his visit. After investing $400 the next day at Home Depot , I located the fans, connected the extension cords to the receptacles in the fans and waited for the heat and humidity to test Austin Ireland's theory. It is now six weeks later and we have had three prolonged periods of hot, humid weather during which I have activated the fans. THE CRAWL SPACE HAS STAYED AS DRY AS A BONE. Amazing! The vast majority of wet crawl spaces need to be encapsulated; mine did not. But it took a trustworthy expert whose ethics mattered more than profit to present the best solution for me. Austin Ireland, owner and operator of Drytek, is that person.

Reviewed by Dale A.

Business Description:

Since 1989 our motto has been "Quality Above the Rest"! Our commitment to quality workmanship and always treating our customers as we would like to be treated, has earned us multiple Angie's List Super Service Awards, the prestigious BBB Torch Award, the GAF President's Club award and countless testimonials from many thousands of satisfied customers. Our dedication to ensuring 100% satisfaction with your project, using only high-quality materials and providing superior workmanship, has made u...

Recent Review:

I have had 2 experiences with All American Roofing. The first time they replaced a roof on my rental property. The roof still leaked after and they did come to follow up at no charge. A portion of the roof was not secured and they fixed it although I would have preferred not to need a follow up. I decided to give All American one more chance. Apologies for the long story. In short, while they were there fixing our roof, our cleaning people stopped by. Our cleaning people are African American and while that may seem irrelevant, All American called my husband and said "Are you white? The neighborhood looks white and you sound white and black people are going in your home." Keep in mind my neighbor did stop by to see what the roofers were doing and noted that the home was broken in to before by a former contractor. So I can understand the roofer's actions but not his wording. In any event, my husband said the people were authorized to be there. I came home while the roofers were still there and said I can appreciate them trying to look out for us but the wording was off and my husband is black. The roofer was surprised and said he didn't sound black. I asked what black sounds like and he said, "you know, he didn't sound like a rapper." I then ended the conversation. When I called the office to explain I was disappointed, the Office Manager was more concerned with me guessing her race over the phone which made me feel like she was not understanding the issue and she apologized but only after she said "I'm not saying what he did was right or wrong" and the apology was more in the "I'm sorry you were offended" type of way. I will never use them again.

Reviewed by Leigh-Anne R.

Business Description:

Protecting homes and businesses since 1950, Guardian Protection is one of the nation's largest and most highly regarded security companies. We provide smart technology, 24/7 professional monitoring, and peace of mind to hundreds of thousands of customers. Our products are installed by experts, monitored by real people, and truly make a difference. We do what we do because of one simple truth: life is better when it's safe.

Recent Review:

Nobody has contacted me thru your services (Angies List), You are not a reliable source to find a service. Please remove me from Angies list and cease all contact

Reviewed by van s.

Newark,DE

Angi Certified Businesses

These Businesses meet our standards of certification, which include:

The owner, principal, or relevant manager passing a criminal background check
Required to have applicable state and local licenses
Maintain an average star rating of 3.0 or better on our network, if they have at least one review
Paying to advertise their services
Meeting any other eligibility criteria required by Angi

Business Description:

Serving Delaware, Maryland (Cecil, Harford, Kent and Worcester Counties, New Jersey (Salem and Glouchester Counties) and Pennsylvania (Chester and Delaware Counties), Advance provides full-service offerings for all your home exterior remodeling projects including roofing, window, siding, doors, sunrooms and deck installation. Since our inception in 1989, Advance, Inc. has become widely recognized as the Delaware Valley #1 choice for exterior remodeling projects. President and Founder, Gary De...

Recent Review:

After 18 years, my wife and I started to renovate our home. We met with several companies (one of them being Advance). Prices were comparable with all of them, but quality of materials were not. We preferred the options that Advance offered and felt they were the right company for the job. I have never been a fan of high pressure sales techniques, up-selling or salespersons who's answers are all about getting you to sign the papers. Rob, Advance's sales representative, we found to be very personable. It was his knowledge and truthful answers that were the deciding factor in why we chose Advance for our first major home improvement job. We were installing solar panels and wanted to have a new roof installed before the installation. The Advance roofing crew headed by Adrian, were all very professional, friendly, and worked extremely hard during the hot summer heat in July 2019. We were so impressed with the roofing job and crew, in early 2020 we decided to continue our relationship with Advance and met with Rob again for our second job. This time a new 8 foot front door with side lights, family room french door, large foyer window, master bedroom windows in the front of the house and some cedar impressions siding accents. We were very happy with the job and quality of the finished work that Steve and Calvin completed. Like most jobs there are small details that need to be adjusted and these were dealt with quickly and to our satisfaction with our project manager Gary. In November 2020, we completed a third job with Advance in which we installed two more doors, windows, and additional cedar impression and board and batten siding. Most recently, we scheduled a fourth job for the Spring of 2021 to complete the remaining windows (I have over 40 windows in my home). I can not say enough about how much Advance has exceeded our expectations in every way—the quality of work, great crews and home office staff. They are friendly, requests and concerns are answered quickly by our Project Manger Gary and Sale Representative Rob. Based on the excellent rapport we have with the entire Advance team, we have decided to continue our relationship with them for all future home renovations, no need to look any further. We look forward to continuing our home projects with Advance, as we know it will be stress free.

Reviewed by Janet C.
Explore Our Solution Center for Helpful Insulation Contractor Articles
Find Insulation Contractors in
Insulation Contractors in Milton