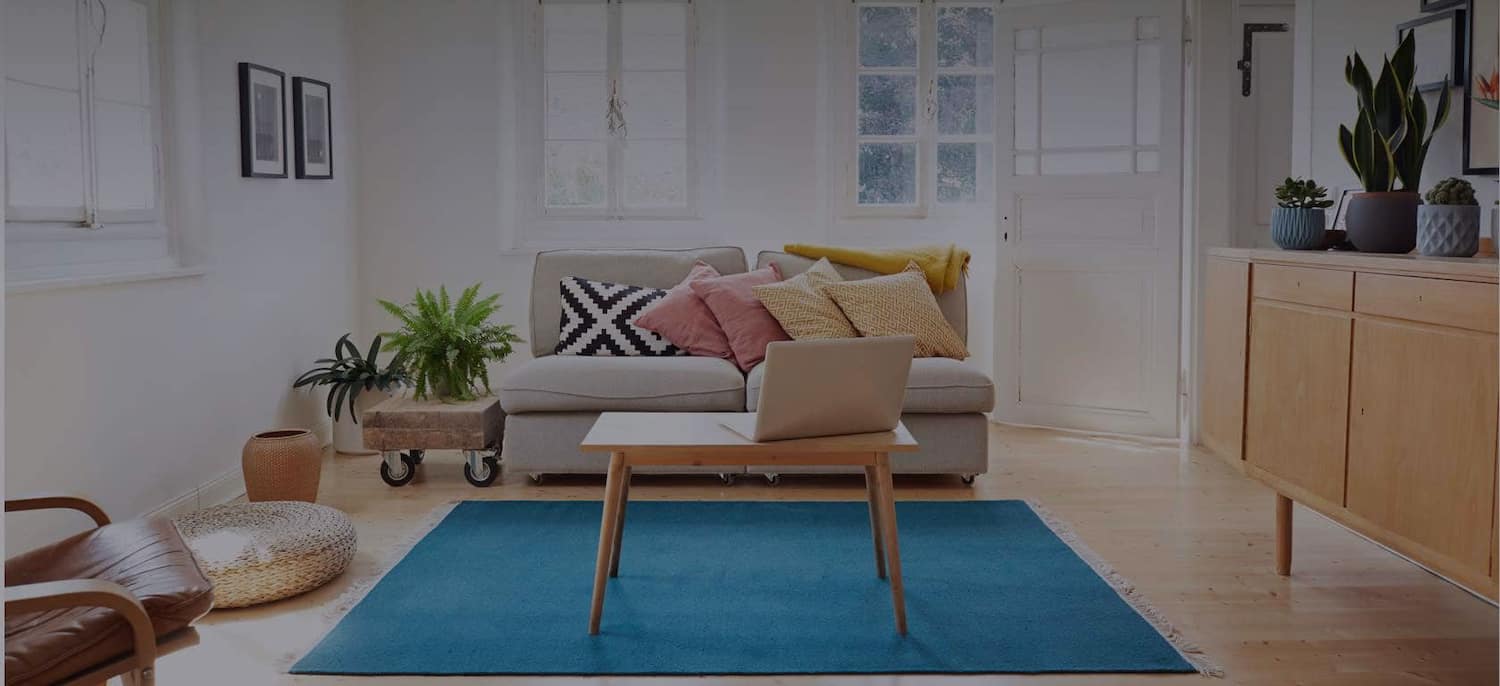 Get matched with top Waterproofing Contractors in Erlanger, KY
There are 36 highly-rated local waterproofing contractors.
Recent Basement Waterproofing Reviews in Erlanger
I had a small, 1st floor bathroom that was an addition at one point, I think. Slab on grade. The foundation for this room was cracked and leaking water, underneath the bathroom floor. Don't ask me how we found out. ;-P A lot of foundation companies did not get back to me, I think because the job was too small (because I did not want to waterproof my entire basement. AquaProof was responsive and well-priced. They dug the foundation out all around the bathroom, patched the crack with concrete, then tar. Laid a drain tile around the foundation, then tied it into an existing storm line. On the inside, they bolted on concrete strips over top of the crack, then filled in the floor with concrete. Knocked everything out in two days! It's rained heavily several times in the months since then, and no more leaks!

- Gerard S.

Very good experience. The owner personally came out and provided an estimate. We were scheduled within a couple of weeks. The crew came in and were very professional and well equipped. Owner checked-in on the job. Job was finished on time and on budget. We would definitely work with AquaProof again.

- Andrew C.

Healthy Basement Concepts,LLC

I'd highly recommend Healthy Basement Concepts to anyone needing their services. We had reached out to another contractor, who basically said that we needed the same services that HBC said. But the difference was this – From start to finish, the owner (Jason) took extra time to make sure our issues would be resolved without high-pressure sales and with an empathic approach that really showed he listened and cared about his customers. The overall service was great. They weren't intrusive, finished the work quickly, and kept us updated throughout the process. Jason even made several appearances to ensure high quality standards were being met. Even afterwards, Jason was available via text messages and phone calls for after-sales support. As a new first-time homeowner, I had many questions and Jason supported me even after the services were finished. Not only would I recommend their services, but I'd absolutely use them again for any basement needs.

- chris o.

Everdry Waterproofing of Cincinnati

I'm so glad we chose Ever Dry to waterproof our basement. The sales rep did a fantastic job at communicating, explaining the process, and had a very competitive price. The workers did a great job and had it done quickly and left no mess behind. I highly recommend them. Ever Dry has a warranty and they fully stand behind their work.

- S H.

Everdry Waterproofing of Cincinnati

I bought my house in 2016 and the house came with the everdry warranty. In 2017 my sump pump went out and it was an emergency so I went to a hardware store and got a new one and everdry was kind enough to reimburse me for the cost to fix it due to it being their pump. And in 2018 I found a leak on the back of our house coming through a crack in the foundation. Within 3 days they were at my house and had it fixed in no time. 100% recommend this company to anyone that needs a dry basement.

- Jacob B.

Charles, Cassey, and Stephen were very professional and did an excellent job on our basement. They were very nice, hard workers, and finished up very timely. Highly recommend this crew and this company!

- Monika H.

Everdry Waterproofing of Cincinnati

When they did my basement it was fast and professional work! It's been 6 years since they have water proofed my basement and it is still going strong and dry! I love the fact they have a life time warranty so I don't have to worry about it again! I now have my art studio in the basement and it is wonderful to reclaim space that once was unusable. Thanks Ever Dry for keeping my basement dry!!! I highly recommend them!

- Nick G.

Ever Dry has provided exceptional services. They've been out several times to update or provide additional services. Every person that came out was extremely kind, professional and knowledgeable. Customer service is also Amazing!!

- Jamey W.

Healthy Basement Concepts,LLC

Jason came first to estimate the job. They came back when he said they would. He crew worked diligently until finished. When he came back to settle the bill, we both noticed more water in the same spot. Unfortunately the problem was not what we first thought. Jason showed a great deal of integrity by cutting the price since they didn't fix my water problem. I felt like that was a great thing to do in today's business world.

- Dave F.

Everdry Waterproofing of Cincinnati

Our 60+ year old home has experienced water in the basement on several occasions during our 21 years of ownership. This only happened after abnormally high amounts of rain and would often go several years between occurrences. We had our basement remodeled about seven years ago and all wall coverings were removed exposing the bare concrete. No cracks were discovered. When water did enter the basement, it appeared to be entering at floor level in two locations. As such, we felt the most probable cause was the exterior drainage at the base of the foundation was either collapsed or plugged allowing water to enter between the footer and basement floor. After some research, we felt Everdry presented the best solution based on the design of our home. We scheduled a sales call for June 13th during which the rep surveyed our home, explained the Everdry solution and presented the proposal. Our home required approximately 156 linear feet of inside drain and about 55 feet of exterior work. The work would include installation of a sump, two pumps (AC and battery powered), plus their E-Z Breathe ventilation system. The total price presented was $20,888.00 and supposedly included discounts for having a friend/family member referral, a military discount and an on standby discount. I felt that the sales approach was somewhat high pressure and would suggest that you get other proposals prior to having Everdry present their option. I was presented with only a total price and if doing it again would ask to see a detailed breakdown on how that number was calculated. A down payment of 30% was requested with the balance due upon work completion. The next workday following our signing of the contract, Everdry called and scheduled our job for the week of October 12th – 13 weeks out. The crew of six men showed up on October 12th and quickly began work. They completed the outside work first and on the second day began work inside. We had already removed breakable items and moved the furniture away from the exterior walls and the crew made some adjustments before covering everything with plastic to create a dust barrier. They jack hammered through the basement floor all along the perimeter walls and this creates A LOT of dust which permeated the entire house. They certainly did their best to control the dust, but it is a dirty job. Our finished basement has vinyl plank flooring installed over large part of the basement. They removed this as carefully as possible about 30" from all exterior walls along with the baseboards and molding. The crew showed up at about 7:45 AM each day and worked until approximately 3:00 PM with an hour lunch break. They all worked consistently and seemed to know & anticipate what had to be done. They completed the job on October 16th as scheduled. The cleaned up their mess both indoors and out well. Two weeks following completion of work, a Quality Inspector scheduled a visit to inspect the work completed and review the experience with us. We were advised that due to curing time, floor coverings should not be reinstalled for at least eight weeks and preferably not until after the next event that might cause water entry. Since our flooding occurred so seldom, we are now in the process of re-installing the vinyl plank flooring. Although it was carefully removed, it is not locking together well and may have to be replaced. If your basement is finished, you need to carefully consider whether your floor covering can be safely removed and reinstalled. Everdry assumes no liability for the removal replacement of the floor covering. This was a very major and expensive project plus the jury is still out on whether it fixed our problem. I am retired and was home to observe all the work as it was completed. I felt the Everdry team knew what they were doing, completed their work well and was respectful and careful of our home and its contents. I feel like the Everdry solution was right for our home, but you need to do your own due diligence.

- Thomas Y.
Basement Waterproofers in Erlanger
Deals in Erlanger for Basement Waterproofing
Explore Our Solution Center for Helpful Basement Waterproofer Articles
Waterproofing Contractors in Erlanger