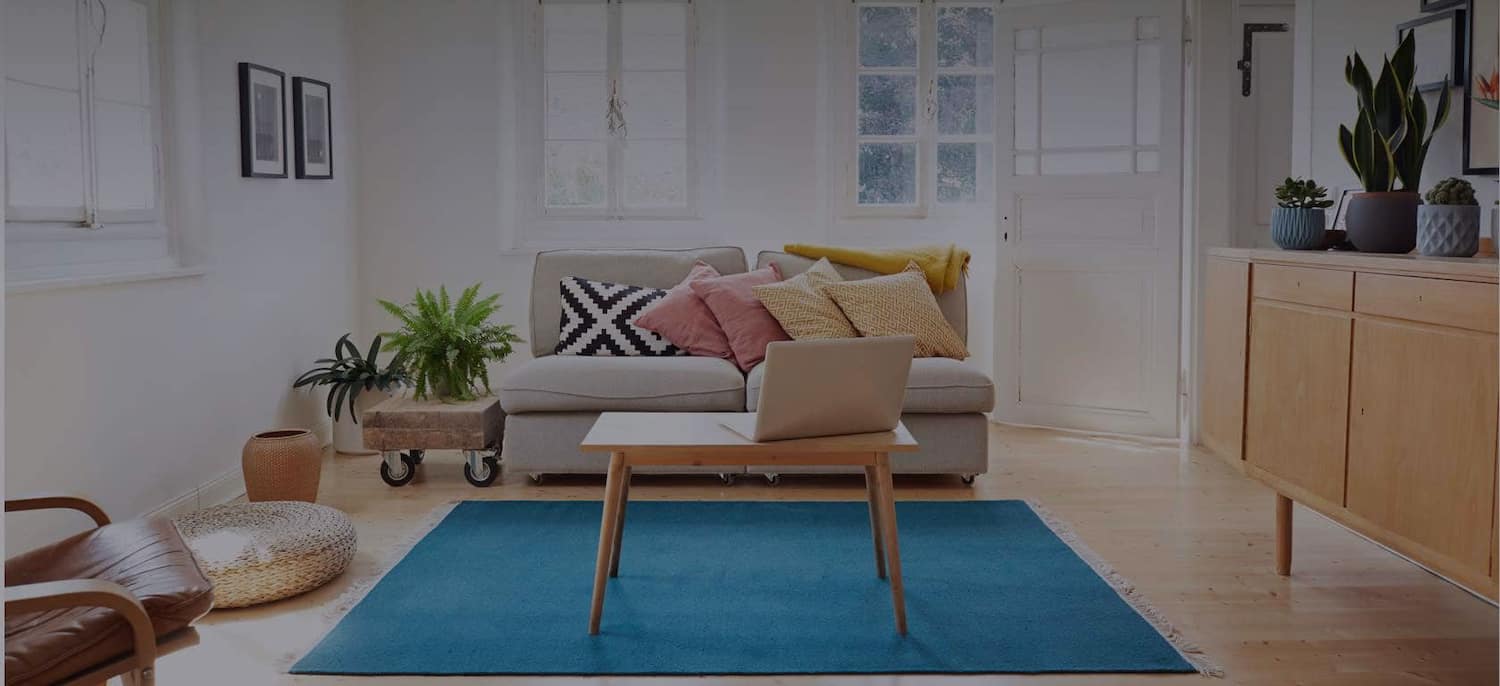 Get matched with top Masonry Contractors in Old Town, FL
There are 3 highly-rated local masonry contractors.
Recent Masonry Reviews in Old Town
Job went very well.   Work was done as scheduled.  Crew was professional.

- Pete L.

Cutting Edge Construction Inc

Scot's attention to detail was incredible!! I trusted his judgement in all aspects of repairs and the sub-contractors he used were on par with his professionalism and high skill level.

- Cathy R.

Willy's Chimney Service, LLC

Due to age and construction of original chimney, we had a fire which came through the fire box into the walls.  The fire department took care of this but damage was so extensive that the entire fireplace and chimney had to be replaced.  Willy's made every effort to protect our property during the removal of the old chimney and fireplace and the construction of the new chimney and fireplace and insert.  Every step of the job was explained to us by Dan.  All of the employees were thoughtful, courteous and careful with our property.  They cleaned up after themselves every day.  Also, in order to not inconvenience us there was a port a potty installed outside for their use.  Their expertise shows in how great the fireplace, chimney and insert look and we have received many compliments on the work already.  We would like to highly recommend Willy's to anyone considering a new fireplace or repair of an existing one.  We plan on using him yearly to clean our new chimney.

- Fred R.

A Certified Chimney Sweep and Air Duct Cleaning Co

Hillard and Diane called 30 min prior to arrival as requested. They were very efficient and pro professional. We are very pleased with the services they provided. They were very appreciative of our using their company for our needs.

- Joseph B.

Scott was very quick to return my phone calls. He was able to give me an estimate within 24 hours of our initial call. Scott is very professional. They were able to get the job done the next day and finished in one business day. Very good experience!

- ROCHELLE H.

Two men with around 20 years experience cleared and leveled the land, then formed and poured the slab. Then one man finished the concrete to a smooth surface. This being my first experience with a concrete foundation for a building, I am glad this crew was so experienced. Mr Jones had the necessary knowledge about building codes and requirements that made him a valuable asset to me.

- Charles A.

Crossville Flooring Center

They were excellent! Very good and very trustworthy. I felt like I could leave my home even while they were working.

- Helen D.

Pristine Paver Solutions Inc

The retaining wall was not built high enough so now the paver walk outside of the pool is moving toward the retaining wall and the pavers are moving apart because the retaining wall is lower.  Apparently the retaining wall blocks were not filled with gravel or what ever because my garden dirt within keeps disappearing. They left my yard a mess, cost me $600.00 to have it repaired with new sod and labor. Note they say they are not responsible for lawn damage on their contract??  I have learned, never take the lowest bid out of 3!  The owner was here that evening to get his check, so he should have noticed this was not right!  To bad, nice guy, foreign workers who didn't know what they were doing.

- Janet F.

AMC Pavers Installation Restorations & Construction LLC

Contract read:  "To be completed in 4-6 working days." Monday,  Day 1: Pavers arrived. Crew of two arrived and excavated a few wheelbarrow loads before leaving within a few hours. Tuesday, Day 2: Crew of five showed up in the morning. Worked for eight hours and completed excavation. Wednesday, Day 3: Crew of five arrived in the morning. Began laying pavers on a minimal layer of crushed concrete/sand (thinner than contract dictated). Rain came around noon and ended after about an hour and a half. Foreman approaches me to tell me that the estimate of square footage was in error and I owed an additional $860 for two more pallets of pavers! I called the owner who stated that, "That's what the computer tells her." During the rain the crew covered work area with several tarps that I provided. Crew left around 1:30 p.m. stating,  "We don't want to get sick." It didn't rain again for the rest of the day. Thursday, Day 4: Foreman stated that they would arrive by 8:30 a.m. At 3:30 p.m. I received a phone call from AMC office stating that the foreman was "just around the corner", and the crew was "on its way."  At 5:30 p.m. the foreman called me to say that no one would show this day. I had stayed home from work, including several meetings, in order to be here when the crew arrived.  Friday, Day 5: Crew arrived on time this day. Foreman called me at work to say that the fire ring could not be laid as per the drawing. The entire fire-ring plan had to be simplified due to this "misunderstanding."  Saturday, Day 6: Crew of four came on time! They worked all day and completed the laying of the pavers. Crew was paid by foreman and left. Foreman tells me that the crew was told not to return to my property or else they would be considered trespassing. He aIso stated that AMC would not be using them again. I don't know why he told them this. Their work was very adequate, excellent in some areas .  Monday, Day 7: Was told a crew would arrive at 8:30 a.m. I received a call at work from AMC office telling me that there was a death in a company employee's family and it would probably be another no-show day. At 5:30 p.m. a subcontracted crew showed up and finished sanding the joints and "sealing" the pavers. They were on the site until 9:00 p.m. Tuesday, Day 8: Foreman arrives, cleans up project area a bit and asks for final payment. The original contract and attached drawing was ignored in several important points. I was held responsible for the discrepancies, but AMC was not...even after taking 8 days to complete.  I paid $860 more than the contract agreed. To be kind, I would say that  I was mislead several times. My wife lost sleep during this time. We had planned and saved for this patio for fifteen years. Almost two weeks later I am still sweeping sand into unfinished paver joints that are 1" wide. The owners are very friendly people. We hired them because we interacted so well with them.  The job is complete. It cost us much more than we had been told it would.   It was a very disappointing and frustrating experience. The foreman left on the last day after apologizing several times.  The job is complete. It cost us much more than we had been told it would. 

- Seth J.
Masonry Contractors in Old Town
Business Description:

We accept; Paypal, check and cash. Add a stamp and or stain to your project and we'll seal it for FREE!

Recent Review:

From start to finish, Concrete Authority handled the job to perfection. After my initial outreach, Michael communicated quickly and thoroughly. The project came in on time and on budget. The result is better than I could have imagined and I appreciated the team's knowledge and ability to work through the nuances of the job.

Reviewed by Katrina P.

West Palm Beach,FL

A Super Service Award goes to providers who have achieved and maintained a superior service rating on Angi.

Business Description:

We have the experience and dedication to bring your dreams to reality! Specializing in stucco services and repairs, we guarantee your satisfaction and we won't leave until the job is done right. We pride ourselves on the quality work we provide, while delivering great customer service! Check out our services offered and call or click to schedule a free estimate today!

Recent Review:

AWSOME BUISNESS GREAT CREW , WORK WAS COMPLETED IN TWO DAYS AND ABSOLUTLY FLAWLESS AT A FAIR PRICE !!!

Reviewed by Jim C.

Business Description:

"Quality Work By People Who Care" Remodeling, Framing, Drywall, Painting and more..... We Work Third Shift! Residential / Commercial. Licensed and Insured. 24 hours service. Free estimates provided (verbal)

Recent Review:

Dwight from Cornerstone Construction is the REAL deal! I am probably one of the pickiest people when it comes to contractors. I have never liked a single one, but Dwight is absolutely wonderful. They have remodeled our entire kitchen (removed our whole old kitchen and replaced it with a brand new kitchen including appliances, exhaust, backsplash, etc) - it looks perfect, which I NEVER say. I have no conflict of interest....I am tired of contractors who don't do a good job so when I found Dwight, I was ecstatic. I have used his company for the build out of my medical office and always refer our friends and family to him.

Reviewed by Seems P.

Brooksville,FL

A Super Service Award goes to providers who have achieved and maintained a superior service rating on Angi.

Business Description:

With over thirty years of experience, LRE Foundation Repair is central Florida's industry leader in residential and commercial foundation repair and concrete repair. Whether you need pool deck repair for your summer home or helical piers for your large commercial property, you can expect the same commitment to consistency and quality from our team! Our services include water diversion/ exterior drainage solutions, crawl space repair/encapsulation, foundation repair, deep foundation solutions,...

Recent Review:

Horrible worst ever. There is now a county record saying there was a sinkhole inspection and repair. There was never a sinkhole never an inspection. A small piece of patio wall needed to be lifted so the roof would not come apart from the pool cage. Now I cannot get homeowners insurance and cannot sell my house. I was told multiple times when I asked that there would not be mention of a sinkhole with my insurance and no issues. They lied and lied and cost me a lot of money. Now they do nothing. Horrible that I am being put through this Don't believe them. Don't let them touch anything. You will regret it for years to come

Reviewed by Dana S.

Business Description:

C.W. Strickland Inc made its start out of Chiefland Florida in 1992. The company has worked throughout the south eastern United States fulfilling contracts since. Most traveling is done in the state of Florida but local work is preferable including but not limited to Levy, Dixie, Alachua, Marion, and Gilchrist county. C.W. Strickland believes no job is too large as well as no job is too small. We've worked for D.O.C. and your Grandma. This company has the tools to do any job we accept efficie...

Recent Review:

OK, but they used inferior non-lifetime screws. Now, 7 years later, nearly all the firing strips are starting to rot out and roof leakage is beginning. The screws used did not create a good seal and water was allowed to get through the holes in the sheet metal into the furing strips (which are used to stand the metal off the shingle roof. So now I am having to pays nearly the cost of the original roof to fix all this and have proper screws put in. Original 5 year warranty expired. See picutes. Also note, did not even bother to cover roof vent, attic open to bugs, etc.

Reviewed by Jesse S.

Business Description:

Blackhawk Construction Services, LLC is a design/build firm with a cohesive staff that includes architects, estimators, project managers and assistants, interior and exterior designers, craftspeople, remodeling consultants and support staff. Our fully integrated process of design, pricing and construction management is efficient and rewarding, saving both time and money. Our qualified architects and designers, working in tandem with experienced project managers and crews have an excellent opp...

Recent Review:

Once Mr Lionel Thomas is the home inspector your in great hands !!! He's a straight shooter 1000% !!!! If Lionel recommend checking for termites and basil send you someone get the report insist on seeing it before your closing!!! Any other recommendations from basil will be unprofessional don't make the same mistake I did please !!!! Just to name a few $17,500 Cash complimentary food ,my payed Materials all gone and ..... if your looking for all your brand new items in your home painted up ,cement and full of dust not to forget on finish paint job in EVERY ROOM, new Windows with paint all over the outside, I was told by him and him team everything is finish ,after driving 14 hours clean and mop my dad room to give your 80 year old dad a bath to find out there's very little water coming out his bath by then where coughing from the bleach , there's not enough water to wash out the shower, went to second bathroom same problem but a little more on the bottom . Theses are brand new showers ! water leaking under the sink and they put a T-shirt under after 3 months 3 weeks don't take any advice from basil. His intention I think is good buy at the end of the day I'm paying for a service not empty words and unprofessional work ! He's a smooth talker that will cost you stress and more money in the end !

Reviewed by Nya H.

Business Description:

Supreme Contractors: We are Architect/Builder we also have many speialty trades. Discounts for Senior citizen and Veterans. DBA Supreme Stucco.

Recent Review:

The entire experience was tremendous. Very professional and hard working staff. Courteous.

The painting staff are true professionals and we are elated with the results.



We would highly recommend Mike and his crew.



Peter and Mary Hansch

11532 SW 72 Circle

Ocala, FL 3447


Reviewed by Mary H.

Business Description:

We are a one stop shop! We handle everything from residential repairs to Industrial.

Business Description:

Provides High quality construction services for Home and Business. Over 30 years of reliable service. Roofing and General Contractor. Prompt service and Free Estimates. Over a 98% on schedule completion rate. In house crew and Experienced subcontors are availabe to Serve our comunity. Our attention to detail is outstanding. On site clean up everyday of project. We always protect and areas that we have use with overlay

Recent Review:

He did part of the work and then disappeared. He was back and forth working on the house. One day while I was getting ready for work he came, got his tools, and left. I haven't seen him since.

Reviewed by Teresa E.

Business Description:

We are Problem Concrete Solvers! Whether interior or exterior, there is an elegant decorative concrete solution for any new, existing or troubled surface for pool decks, patios, entryways, sidewalks, driveways, outdoor living spaces & more.

Recent Review:

This job included a 32' x 44' pool deck connected to an 11' x 22' outdoor kitchen area, and both are connected to a 16' x 32' back patio, all done in stamped concrete.
Corby was always on time, the job took the amount of time that Corby projected it would take, and when he was done the job site was clean and we could not have been happier with how it looks. Stamped concrete is MUCH more stable than pavers (they don't build homes on foundations made of pavers) and we had many choices of stamp patterns and colors. Corby helped us with the selection of stamp pattern and guided us in regards to placement of the drain and grading of the concrete to ensure proper water runoff. During our discussion of colors, Corby on several occasions pointed out the slight hints of colors that that I could not see in the sample panels that my wife could see but I could not (I am not good at matching colors) and Corby guided us to select colors that went together well, all the while asking many questions about our color preferences to ensure that we were choosing colors that not only looked well together, but were colors that we liked.
Corby does good work. The decks drain well, look great, and judging by the 4 year old stamped concrete patio tha we have in front of our home, last much better than pavers.
This is the second stamped concrete job that we have had done by Impressions Decorative Concrete. The 1st job was a small patio in front of our house, about 15' x 18', that is now the envy of the neighborhood.


Reviewed by C Cole C.
Explore Our Solution Center for Helpful Masonry Contractor Articles
Find Masonry Contractors in
Masonry Contractors in Old Town