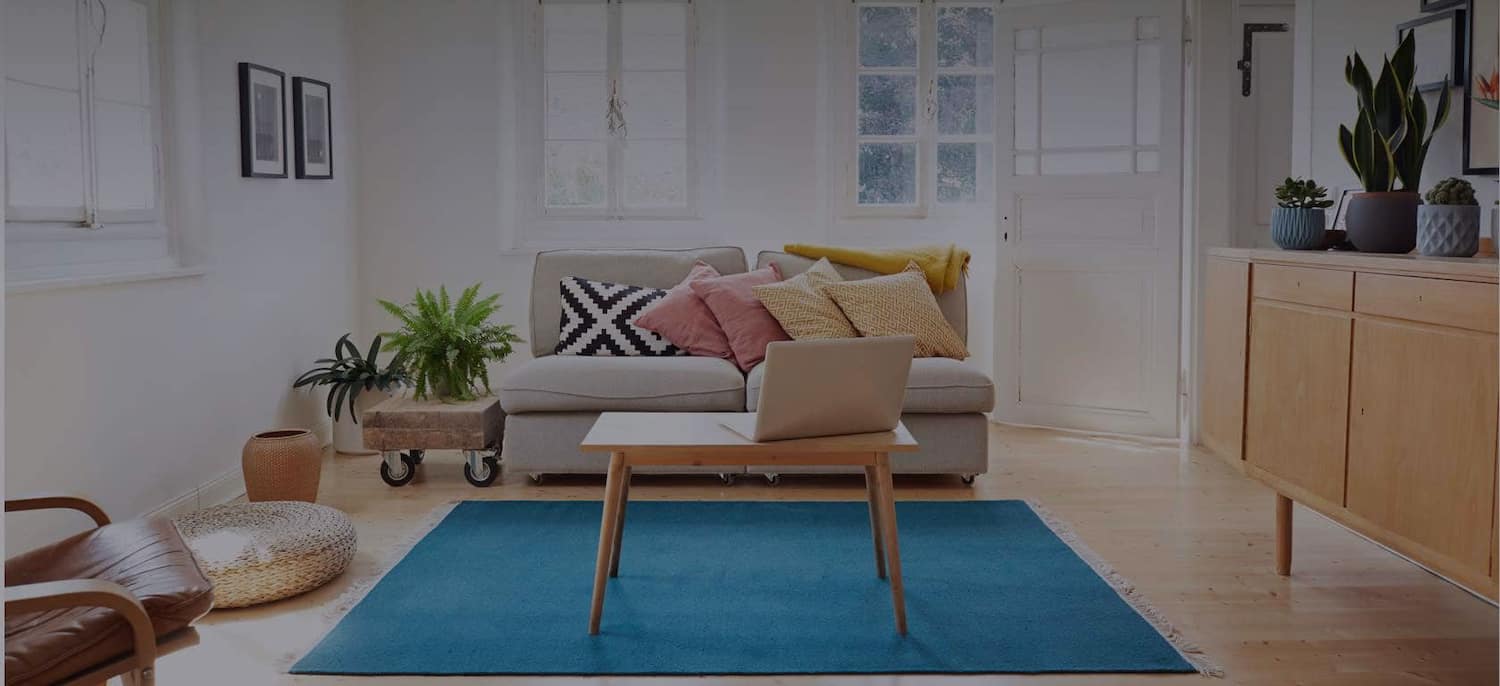 Get matched with top Basement Remodeling Contractors in Salem, OR
There are 38 highly-rated local basement remodeling contractors.
Recent Basement Remodeling Reviews in Salem
I loved the job Creative Hands and More did instaling a bathroom where not had existed before. Ben always kept me informed when his crew would be around to work and when inspections were scheduled. He was very willing to answer any questions I had throughout the process. When I wanted something changed along the way, no problem. I realy liked the crew he was working with, they were very pleasant; along with the plumber and electrician. I got everything I wanted and love it.

- Diana L.

Root Construction and Remodel

Extremely professional and fast. The detail given to ensure the work was competed correctly and on time was remarkable. I will continue to Hurd them fir work to be done in the future.

- Liz B.

We were super nervous as we had never done a home remodel before. We checked out all the contractors on Angies List and Creative Hands and More was highly recommended. Ben and his crew were courteous and listened to exactly what we wanted. He was a great help when dealing with city regulations and permits and kept our minds at ease while our remodel was right in the middle of pandemic. The new bathroom, living room, 2 bedrooms and soon to be kitchen look AMAZING! Thank you so much Ben and crew. We will be using them again!

- Darell W.

the Village Builder, Inc.

I have used this company for several projects and all went extremely well. The workers are top of the line; great suggestions are provided; very competitive pricing. Importantly, if there is any kind of problem it is dealt with professionally, politely and is taken care immediately without complaint. A great company to work with.

- Barbara C.

I would hire that man again in a heartbeat. He was terrific. I can communicate with him, he talk to us. He was always concern that we were happy. I would recommend him to anybody.

- SUSAN R.

Cascade Valley Construction

I contacted no less than 3 contractors (I believe I spoke with about 5 or 6 and got 3 or 4 bids for the job. Thomas (owner of Cascade Valley Construction) gave a bid that came in around 30% lower than the lowest of the other bids. I had people warning me that you get what you pay for when I decided to hire Thomas. Well I'd like to tell you I got EXACTLY what I paid for with my choice. I got a stellar deal, with top notch work, exemplary customer service, and an old school craftsman that takes pride in his work. I live out of state and the home is a rental property. I met with Thomas when I hired him but I left town before he started the work. He contacted me with almost daily updates on the progress of the job. He sent pictures of the progress and kept me extremely well informed every step of the way. I have hired a few different contractors over the years for the rentals homes that I own when I was unavailable to do the work myself. I have NEVER felt anybody met my expectations or did the same quality of work as I can do myself, until I met Thomas. He not only met my expectations, he exceeded them on every level. If you need ANY kind of work done to your home. I urge you to give Thomas a fifteen minute phone interview about what you need done. I assure you, you will be impressed with his desire to do the job well and at a reasonable price. When you compare his bid to the other contractors. You will be convinced he is the best choice. When he finishes the job, you will be happy with the results.

- Jeffery G.

It went great! Better than great. Dorson is patient, friendly, personable, and professional. His attention to craftsmanship almost doesn't exist anymore. He wants to do a good job because it's an inner drive, and you can't find that very easily these days. He hires the best people and demands the most from them. He exceeded our high expectations and he brought the project in under budget. He has our highest recommendation.

- jerry m.

the Village Builder, Inc.

The Village Builder built our home in 2001. It was a 2900 SF full custom in the Craftsman style, so includes lots of finely detailed woodwork. His crew did an exquisite job. Everything was completed to our satisfaction on time and within budget. When some of the components came in under budget, Chuck volunteered upgrades on some of the interior finishes. In 2006 we wanted to add a 500 SF bedroom and bathroom within the "crawl space". We naturally went back to The Village Builder. Again, the work was completed to our complete satisfaction. Finally, they stand behind their work. In 2011, I noticed an apparent leak in the vicinity of our chimneys. After a couple days of trying to find and fix the problem myself, I gave up and called Chuck. He sent his foreman, Bruce, over. Bruce spent a full day finding and fixing the problem (leaking flashing). No questions, no charge.

- Bill Y.

There were several aspects of the experience that were remarkably positive. Both Jared and his partner/wife were very responsive to phone, email, text and my many questions. I was really impressed with Jared's flexibility. Due to some circumstances outside my control, the project had to be started, stopped and then started again. Jared handled the changes with much grace and good humor. One of the most delightful aspects of working with Jared was the creativity and artistry he contributed to the design of the project. What I proposed was a fairly standard (read: bland) basement project. Jared suggested some design changes that really made the space not only functional, but special and unique as well. Jared also has a wealth of contacts to draw on to contribute expertise to any project. The team who came to my house were all talented professionals who, as a added bonus, left a clean, orderly work area at the end of the day. I would recommend Thayer Construction without reservation and should any remodeling or construction needs arise, would happily work with them again.

- Alice K.

3 R's Construction Management LLC

Job was subcontracted to Victor Kostrikin, will submit separate report for Victor's work. Duane, the owner of 3 R's came out to our house within a couple days of my call. He was on time and took about 30 minutes to look at our window sils and a couple other concerns I had (roof on addition and chimney mortar). The chimney flashing was replaced by his company the prior year and the chimney had been leaking into the attic again. Since the flashing was the only thing originally requested to be replaced, he wasn't able to have it fixed without charging me so I opted to climb on the roof myself :-). He was very professional and answered all of my questions. He emailed me a detailed bid within a day which was nice. Included in the bid was the roof fix. He gave me 3 options, cheapest was $3245, the addition is about 200sf. The mortar patching on our chimney I felt was a little over priced, we have a 16in. chimney, to re-mortar the areas that were coming apart, they wanted around $400 but we do have a tile roof which makes it harder and more risky for the repairman so maybe that is why the cos was higher. The bid was very detailed in the description giving me pro's and con's of each which I thought was great. The other company I had received a bid on only sent me a 5 line email with an estimate of cost. Duane's bid was much more thorough. Even though the other contractor had several positive comments on Angie's List and 3 R's hadn't been listed at all yet (aside from their A+ BBB rating but can you trust the BBB these days after the whole scandal thing?), I decided to go wih 3 R's because they had better customer service; Duane answered all of my emails and questions throughout the whole process and believe me, I had a lot of them. I was extremely cautious because we had been burned very badly in the past by another contractor. Duane was patient with me throughout the length of the job and I really appreciate that. I think that given the small job we had, many contractors would have thrown their hands up and walked away but he didn't, he stuck with it threw the end. You really can't find that much anymore, that kind of commitment. It turns out that Victor didn't think the second window sil and frame needed to be replaced (appreciate the honesty Victor!) but the first window frame and sil had to be torn out due to leaking and dry rot which involved tearing off some siding and replacing the 2X4's underneath the window as well. The original price that was quoted still ended up being under.

- Heather S.
Basement Contractors in Salem
Deals in Salem for Remodeling - Basements
Find Basement Remodeling Contractors in
Basement Remodeling Contractors in Salem