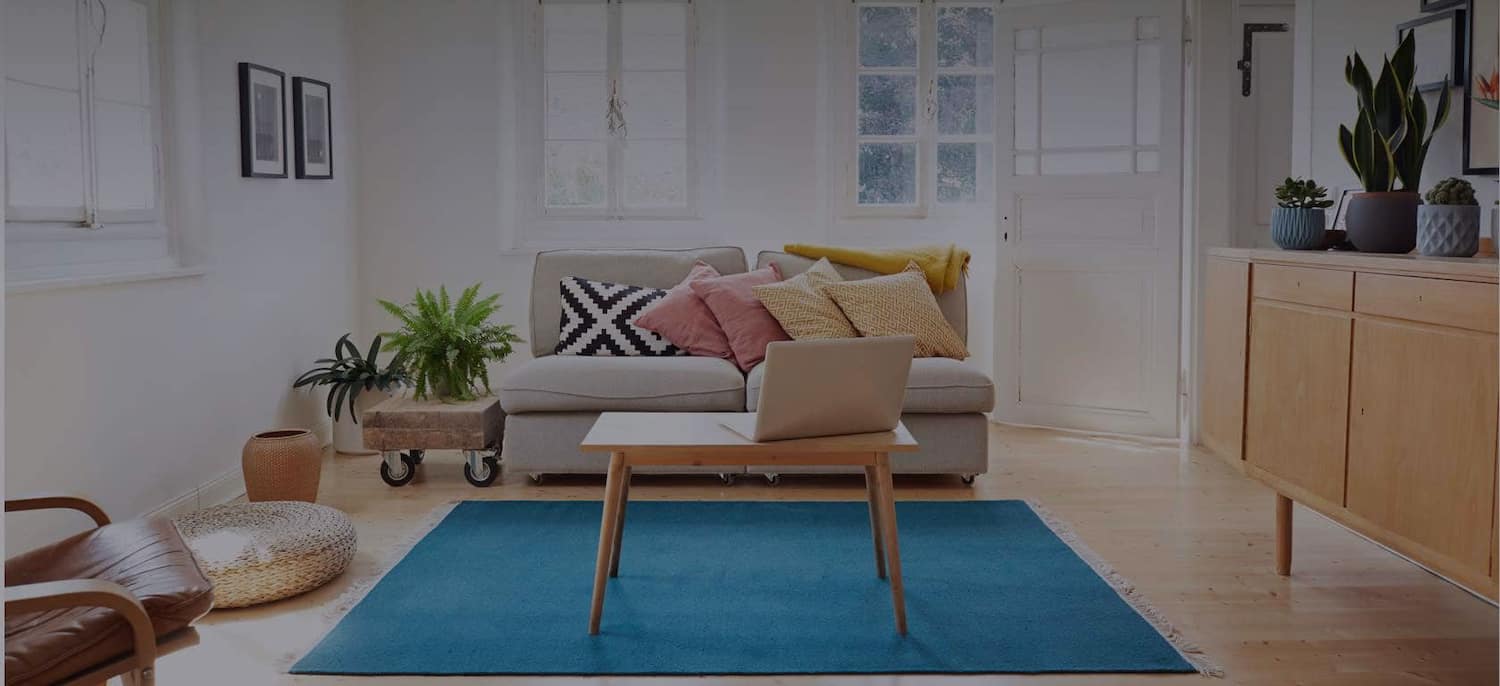 Get matched with top Waterproofing Contractors in Rogers, AR
There are 5 highly-rated local waterproofing contractors.
Recent Basement Waterproofing Reviews in Rogers
American Standard Foundation Repair of NW Arkansas

I was thoroughly impressed with my whole experience through American Standard Foundation Repair. Upon the initial visit for the inspection I already felt good to just have them there to see what was going on. Very knowledgeable and answered all my questions in depth. Due to the situation, I was financially unable to have them perform the repairs. However, when I expressed that I was going to attempt to do it myself, they went above and beyond to answer any and all questions I had to get me pointed in the right direction. In the event I ever need any other related work done and are fincanially set to do so, without a doubt, they will be the ones I turn to.

- Tim S.

American Standard Foundation Repair of NW Arkansas

They gave me an exceptionally thorough estimate very quickly, and they walked me through the estimate and repairs over the phone and in person multiple times, to make sure all my questions were answered. They worked with my neighbors to plan drainage in their yard, which helped my drainage issues. They also did more than they said they would do, which made the finished product even better than expected, and they did not charge me for the extra work they undertook. Toward the end of the work, they uncovered some unexpected issues with the existing foundation, which changed some of the original plan to remedy the foundation. They discussed all the options with me and gave me honest feedback on the pros and cons of the various options along with pricing. I never felt pressured and appreciated having all the various options presented to me, along with their feedback, and the space to decide which would be best for me. All along they were incredibly responsive, honest and professional. I very strongly recommend them.

- Heather K.

American Standard Foundation Repair of NW Arkansas

The work was excellent. At the time of the bid, the owner listed to our concerns and explained in detail what would be done. When the work started the foreman kept me informed of each step and showed me materials for each step. The crew was courteous and treated both my wife and I professionally. Clean up was fantastic. They were professional, courteous, timely, affordable, and provided quality work. I would use them again and would recommend them highly.

- Alan J.

American Standard Foundation Repair of NW Arkansas

I noticed a small crack in my outer brick wall by a window in the rear of my house and suspected foundation problems. I also had a hairline crack on my garage floor and driveway. There was no internal damage, but I'd had foundation problems at another home and didn't want to wait until things got worse. I found good ratings for American Foundations on Angie's List and called for an estimate. Mike came out and showed me other cracks I hadn't noticed myself, looked at the lay of the land and determined since I was on downside of a hill, water drainage was causing erosion at the foundation. He recommended piers on one side of the house and some just around the corners of the same side to stabilize the foundation and French drains down both sides of the house and in the front to prevent further problems due to water draining against the foundation. He also brought in fill dirt to replace where the ground had settled below the original brick line. The work was performed as scheduled and quickly. Mike also suggested I get covers for my gutters and arranged for that work to be done as well. Since other homes in the area had similar problems he also suggested ways to save on cost by combining similar work be done (fill dirt and sod) at same time to share cost of delivery and be more efficient. One minor thing was the mortar color was a bit brighter, but is expected to fade over time.

- Suzanne B.

American Standard Foundation Repair of NW Arkansas

We live in an older home (built in the late 70's) with a lower level walkout basement. About a year after moving in we getting water in the basement every time is rained really hard (which was almost always at night) which left my husband and myself up all night running our wet vac to clean up the water. I originally called Mike back in 2013 and he came out and gave us a very detailed estimate to fix the problems we were having. We weren't in position to have the work done back then. Then in September we were finally in a position to have it done, I called Mike back and he came out and looked at the house again and the estimate went up only a fraction from the original 2 years earlier (which made us very happy!) His crew came out and got started mid October and took them only 4 days (a lot shorter than we expected) to get everything completed. His crew was polite, kept the mess to a minimum and had the front and side of our house back together quickly! We've had two decent rains since they finished and so far so good!

- Amanda B.

American Standard Foundation Repair of NW Arkansas

We bought an older house last year and discovered during heavy rains water would seep into the edges of the basement via the crawlspace. We spoke to two different foundation companies who each had a very different and expensive idea to correct our issue. Their ideas just didn't seem to make sense. Then American Standard Foundation Repair was recommended to us and they were the first ones who seemed to know exactly how to handle the water issue. They were prompt, professional, knowledgeable, polite, and thorough. They prepared a precisely drawn contract with everything itemized and gave us ample time to decide whether to move forward. ASFR was on top of everything from the permitting phase through installation and all the way to clean up. When they left we could hardly tell we'd had trenches dug all around the house. We have dealt with many contractors over the years and I must say ASFR is at the top of the list with regard to integrity. We have had several substantial rains this week and there has been no leakage in the crawlspace.

- Phyllis R.

American Standard Foundation Repair of NW Arkansas

This was a great experience. Michael met with me the week before to go over the contract to make sure we both understood what was to be done and the cost of everything. On the day of the work, the team showed up on time and immediately got to work. As they were going, progress was explained to me in detail. They found and fixed some little things at no extra charge. Most of the work was completed that day. There was some soil that needed to be delivered the next day, but they explained it all and brought it with no issues. I would definitely recommend and use this company again!

- Bethany C.

American Standard Foundation Repair of NW Arkansas

The company had a break in their schedule and asked if we would like them to begin our project early which we agreed to immediately! The crew showed up as promised and continued to prosecute the job until it was completed to our satisfaction. The workers were very professional, courteous and extremely likeable. We had a great experience with this company and their employees and would rehire immediately if additional foundation services are required. Mike Herring is a super-nice fella and dealing with him was a pleasure. Thanks a bunch! You guys rock!

- Donna L.

American Standard Foundation Repair of NW Arkansas

Mike's team, led by Brian, are the BEST! We were so impressed by these diligent, respectful, personable, and hard working young men. I wanted to adopt a couple of them (especially Brandon), but maybe that is more due to our own 17 yr. old son being a pill right now . . . It was a genuine pleasure having them around on the days they were here. They did everything by hand and I was amazed at how well it went. Quality work too! They consulted and informed me as needed and I felt completely comfortable the entire time. A separate guy came by for the concrete work and he too was an amazing force of nature when it came to work. I will definitely use these guys again and I HIGHLY recommend that my friends do as well. Thanks to Mike and the entire crew! You are the BEST!

- Brian H.

American Standard Foundation Repair of NW Arkansas

Estimate was done promptly and thoroughly with good description and explanation. Some photos were shown of previous jobs done. Once a contract was signed to have work done we did have about a month's wait before our job could be worked into the contractor's schedule. Communication was via texting with estimator and was prompt throughout wait period. Job was started almost two weeks earlier than our original wait estimate which was 6 weeks. Workers were friendly and professional and open to my questions and concerns. I had a one day delay in job due to heavy rain, other wise the entire job was completed in the 3 day estimate. This was very messy work complicated by the rain day which yielded about 1 3/4" rainfall. The workers did as well as they could to try to contain the mess (piles of muddy dirt) and all of their work equipment and supplies. At the conclusion of each work day they put yellow caution tape all around work areas and bright orange plastic cones. It was not lost on me that when a worker needed to use our restroom (which I offered) they removed their shoes and entered my home two at a time and basically stood guard/supervised themselves (two straight in and two straight out). This should be reassuring to anyone concerned with stranger safety in their home. I took photos of all the work in progress during the three day job and asked many questions. I had also done quite a bit of internet searching regarding work practices of the installation I was having done. The work that was done met every single expectation I had and then some. The French drain tube was enclosed with a dense mesh sleeve to prevent dirt/rocks getting into it and it was also wrapped with thick fibrous landscaping "paper". A very thick rubber sheeting was nailed into my foundation wall just below grade and run against the foundation wall well below and out from the French Drain. Also, the foundation wall was prepped with a very heavy coat of roofing tar beneath the rubber sheeting. All of my down spouts were run at least 10'-15' away from the house and ended with pop-up deflector spouts. The two rear down spouts were dug and redirected a good 30'-40' from the back area of my home to each far side of the property also ending in pop-ups. It was so clear to me that every effort was being made to redirect all possible water run off issues completely away from my home! After seeing what they did, I have every confidence that the water intrusion issue I had into my garage will not happen again! They communicated very clearly exactly what and why they were doing as well as showed me concerns they found and how they would be managed. I really feel the work done was top notch. Thank you to Alex, Zach, Brandon, Tyler and Jason! This kind of work is messy and you need to have realistic expectations that despite efforts to contain the dirt mess (a tarp was put down onto which they piled all dug out dirt), there will be a mess when they are done. The workers did fix my patio bricks which they collapsed (had to tunnel dig beneath them) and made attempts to do some overfilling to account for soil settling (they let me know I could call them back if I had too much settling and needed more dirt fill). They also hauled away concrete which they had to jack hammer away from my foundation footers below grade. Where my French drain was put was where all my home's utilities happened to be located (cable, phone, gas, AC hook up, and electric)! No damage was done to any of these by all their careful hand digging! I recommend this company emphatically!

- Andrew L.
Basement Waterproofers in Rogers
Deals in Rogers for Basement Waterproofing
Explore Our Solution Center for Helpful Basement Waterproofer Articles
Find Waterproofing Contractors in
Waterproofing Contractors in Rogers