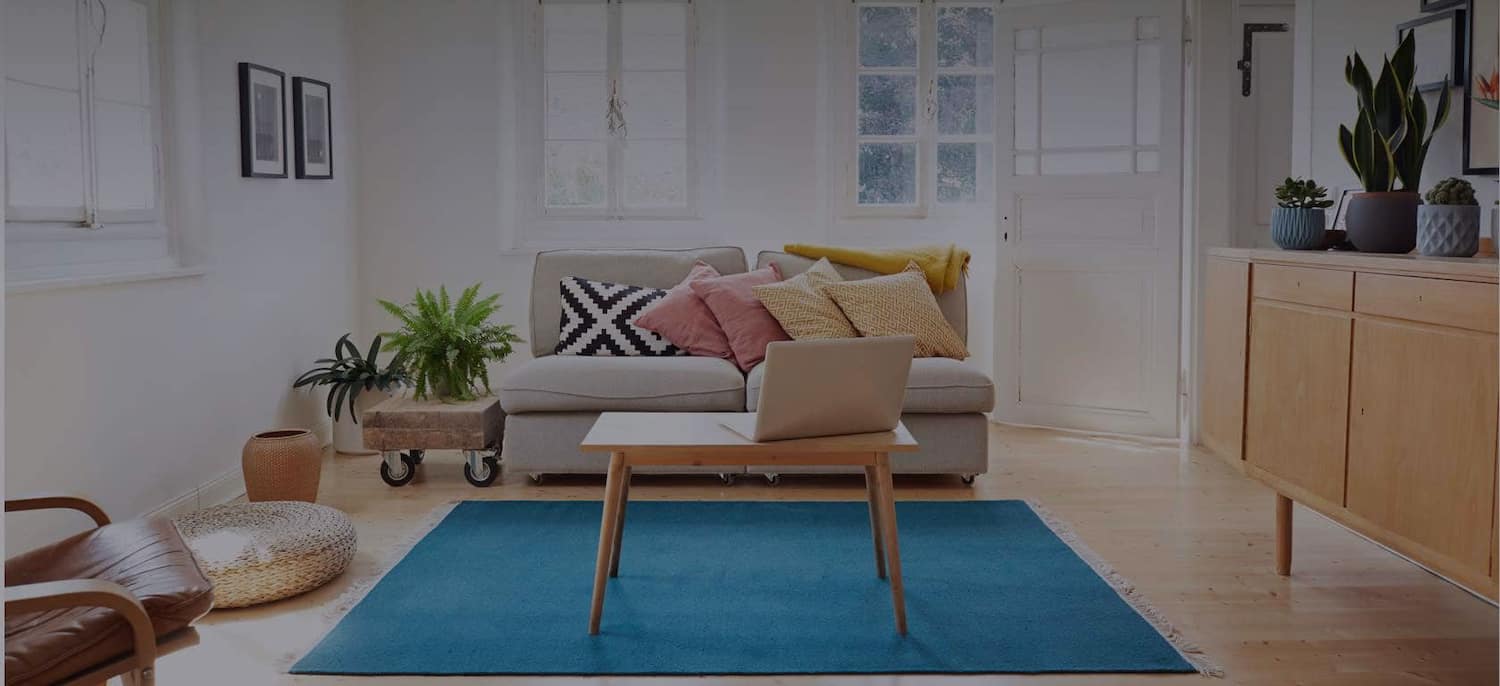 Get matched with top Interior Designers in Brookfield, WI
There are 21 highly-rated local interior designers.
Recent Interior Decorators Reviews in Brookfield
Ward Kitchen and Bath is excellent!! They designed me a beautiful kitchen and made it completely worry free!! They go above and beyond to make everything go smoothly!! Will definitely use them again for my next project!!!

- Bauer b.

BATH AND KITCHEN SPECIALISTS, INC

Stupendously well!!! 2nd time user of this outfit and couldn't be happier with the professionalism of all contacts (Dawn, Dan, Mark and Gordon) and with the quality of the design service, selection of materials, and QUALITY of work done. VERY PLEASED.

- John K.

BATH AND KITCHEN SPECIALISTS, INC

Kitchen and Bath remodeled our kitchen and replaced the first floor flooring. Their workmanship was top notch and the attention to all details was excellent. Their designer prepared us for all phases of the job, as well as help us select material and assist with decorations. The job turned out fantastic. We highly recommend Bath and Kitchen Specialists.

- Jeffrey G.

BATH AND KITCHEN SPECIALISTS, INC

This is a company that operates with the values of integrity, respect, communication, and responsiveness. The bathrooms look great and we're very pleased with the service and every aspect of the remodeling. Five days after an initial in-home consult with Mark, he returned to present the initial proposals for both bathrooms. Upon making the decision to go with Bath & Kitchen Specialists, interior designer, Dawn, came to our house to get an idea of our style. That visit was followed by an all-day decorate session at the Bath & Kitchen Specialists showroom. She pulled a number of samples prior to our arrival and followed a workflow checklist during the decorate. Dawn's savvy design skill was essential to guide our selections for color choices and she sited valuable facts on the pros and cons for the products. At the end of the day, we were given the overall cost and per item cost, broken out separately for each bathroom, for the decisions made during the decorate session. Cost variances from the initial proposal allowances were also documented along with an estimated start date. When construction began, technicians Dan and Mark coordinated all communication and completed the remodel with quality workmanship. We liked that they brought us into decisions on select items prior to doing the work. They were courteous, prompt, professional and left the work area neat and clean at the end of each day. The remodel was completed ahead of the stated number of days and there were no surprises. The results are beautiful and what we had envisioned. We recommend Bath and Kitchen Specialists for your bathroom remodeling.

- Rosanne B.

BATH AND KITCHEN SPECIALISTS, INC

We had the opportunity to work with Bath and Kitchen Specialists, Inc. last summer when they remodeled our master bath. We discovered immediately that they had a unique business plan. After the initial meeting they wrote up an estimate covering everything on the wish list we gave them and assigned a cost allowance to every item. That gave us a good starting point. Later when you met with the decorator, you could refine your choices. We opted for a couple of upgrades and eliminated some items we decided were unnecessary. The original estimate for the remodel then was adjusted up or down with the changes. You will know exactly what cost what. The communication between us and the company was great. They gave us an extensive amount of information as to what to expect during the remodel and what to do to prepare your home which was extremely helpful. You will know the Brand names of all products installed in your home and will be given care and maintenance instructions for everything. Dan and Mark, who did the remodel were very personable and worked nonstop, no breaks, for the eleven days they estimated and finished by. They knew what they were doing down to dozens of details, large and small, that we would never have thought of. The overall quality of the work was particularly good and the tile work in the shower was exceptional. We would hire them again.

- Christine B.

The work was done in a timely manor. Kim and Greg were very efficient, professional, fair and were a great team. Ward kitchen and Bath will be our forever go to.

- Natasha W.

BATH AND KITCHEN SPECIALISTS, INC

The entire job was done to perfection. Everything about this company is first class. Owner, designer, technicians were just great to work with. We would not hesitate to use them again.

- joseph o.

Hillegass Home Interior Design

Amy met with me to assess my needs. She explained her services very clearly so that I would know what to expect. She was really genuine in the way she interacted and presented things. The cost was reasonable. She picked items (e.g., rug, furniture, and other things) that were environmentally friendly and found some wonderful local artists for the art work for my wall. I love everything about my new office. She reviewed the project with me after it was done to make sure I was satisfied. My husband and I would like to have her redo our living room in the future.

- Catherine L.

We were planning on doing a remodel with a complete demo on our bathroom (home built in1897 with some upgrades over the years but not up to code) We had a consultation meeting with Callen (one at their show room and then another at our home so they could see the bathroom) and they guaranteed us that our project would be about $35,000 (we explained we wanted tiled flooring and all new fixtures and the room gutted, and there may be issued behind the walls) We worked with a designer who was semi helpful, but always showed up late for all of our appointments smelling like cigarettes (very unprofessional). She was helpful by showing us new stores to go look at for tile, fixtures, and flooring but really did not help us many any decisions. "Its up to you its your bathroom" she kept telling us when we asked her opinion. She also kept pushing materials on us that we did not want like laminate for floor, when we clearly said we wanted tile from the start. Then when she presents us with the contract for the project was then going to be 53,000 which is way over budget and we still would have to pay extra for any problems they found behind the walls! When we asked for an itemized list broken down on exact costs and how they got to that number they refused to show it to us. We called and sent multiple emails asking for the itemized list, but they refused to release it. Overall paid $400 for an ok design who really just showed us some new stores so that is the only positive I have from this company.

- Hannah T.

Fox Point Coaching & Organizing, LLC

Suzanne was amazing and I highly recommend her. Being a single father in a new home you could say my place was far from organized. I somewhat knew where things were and I was getting by but there was no flow. I wanted to do better than just "getting by" and I knew I hired the right person in Suzanne from the very start. You can just tell she exudes organization from the initial phone call from her demeanor to all her experience. The process is made very simple on the customer and they always keep you up to date from the initial scheduling email/text, to the updating text, and the closing text, the whole process is recorded and you can check the progress and see job details from the links they send to you. Before ever meeting her in person you know her life must be organized and she will do the same for you. We walked around and I showed her my trouble areas and agreed to start at the kitchen as that was the worse and things were just thrown all around in cabinets. She had great insight on where things should go and worked hand-in-hand with me the entire time to make sure I was comfortable with everything. She was able to organize my entire kitchen in no time and gave ideas on what else could be done with a little cash investment in cabinets, clips, hooks, and filing. She doesn't pressure any of that on you but shows what could be done with simple, inexpensive buys that you can find anywhere. She walked though some that she has used in the past and trust to work if I choose to go that route. Not only did she clean up my kitchen but gave me the tools to continue even after she was gone and that was really invaluable. She did such a good job with my kitchen that I asked her back for the rest of my house. We went on and made a command center, a little office for myself, and filing systems for all the documents that I just had in a shoe box under my bed. She was exactly what I needed and helped me create a system that is not only clean but also easy to maintain. I never believed in Feng Shui but my house now feels more open and welcoming being clutter free and moving a few things around to make it all work better for me and my son.

- Taylor J.
Interior Designers in Brookfield
Deals in Brookfield for Interior Design & Decorating
Explore Our Solution Center for Helpful Interior Designer Articles
Interior Designers in Brookfield