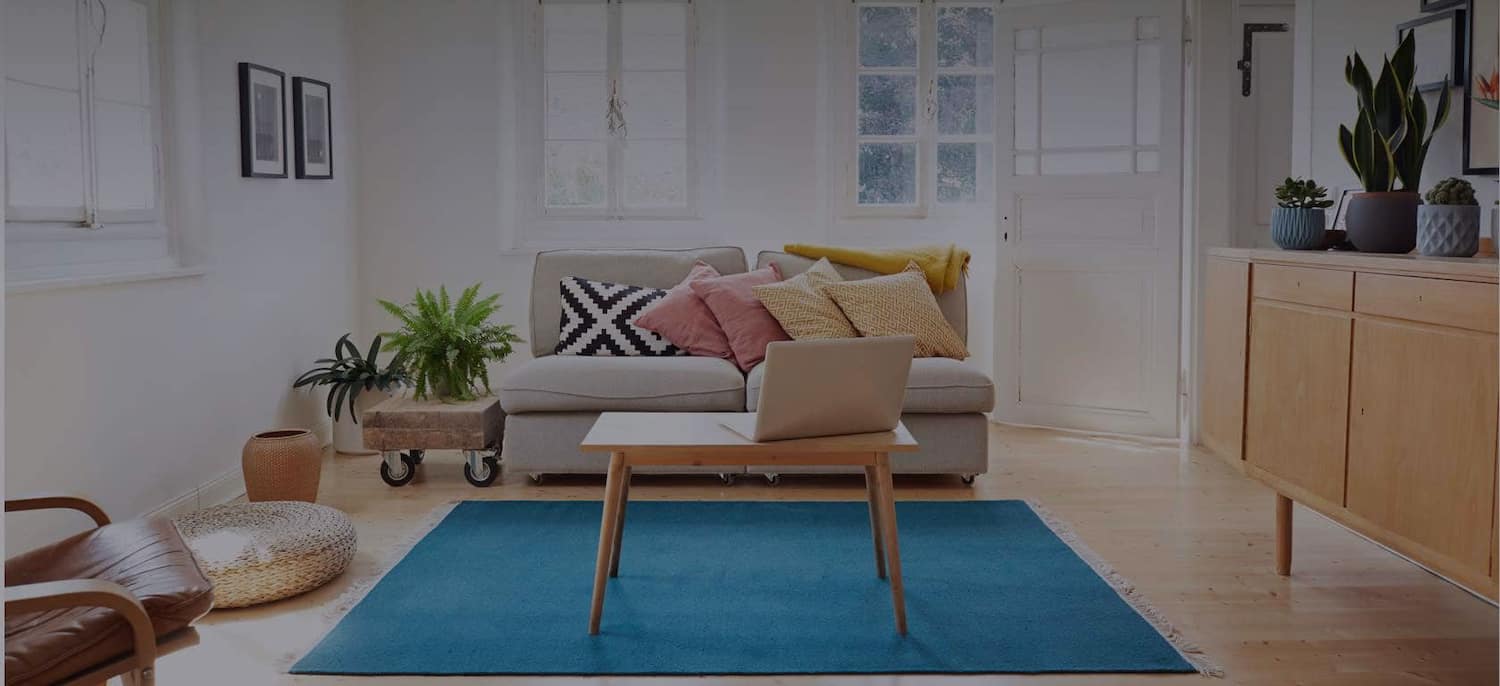 Get matched with top Home Builders in Roanoke, VA
There are 15 highly-rated local home builders.
Recent Home Builder Reviews in Roanoke
Everything went smooth and the work was well done. I would recommend Jackson & Jackson for your needs.

- Robert Nance N.

Home is large, >4,000 SF on 5 acres. Rough ins are complete, sheet rock is taped and drying, elevator is being installed. Completion expected early in 2020. He uses excellent subs and the work has been done expertly. This project has been a challenge due to advanced construction techniques, European style windows and an advanced HVAC system. Ground breaking was delayed over 6 months due a RAIN. I do wish he kept me better informed on schedules. He uses a flip phone so text responses seldom happen. He seams very honest and trust worthy.

- William B.

Highest praise for DF Building! Not only is their work meticulous and beautiful, but I found them to be friendly, neat, honest, and fairly priced. After interviewing several contractors for our two story brick addition, we hired DF Building. We were so pleased with their work, we hired them for several other major remodels without considering other contractors. Their work is consistently on point. We have recommended DF Building to family and friends who have gone on to hire them with the same positive results. If we have further need for contractors, DF Building is the only one we will consider. We are very happy customers! A+++++++

- JoAnn K.

After calling Dan and setting up our appointment, Dan showed up promptly as planned, and after reviewing our plans offered great suggestions that really benefited us. He even pointed out things we could do ourselves to save money, which we did, and he even helped us with the small details. We couldn't be more pleased with the addition. It was even better than we had originally planned because of Dan's suggestions. Dan himself is great to work with, very trustworthy, and great work ethics.

- CYNTHIA S.

ZIA CONSTRUCTION & REMODELING

Estimate on time, excellent work, trusted all workers in my house, and they cleaned up all their mess after work was completed. Very nice people! Would hire this company again.

- Linda P.

Mike was great at explaining the different types of flagpoles and what was involved and cost. Once I decided on which one, he setup an installation schedule, Mike showed up on time, was super professional even explaining the steps he was going through and why he was doing things that other flagpole installers don't. Finished before he said he would, cleaned up and very appreciative of my purchase. Would highly recommend hiring him.

- Tom T.

Dollman Construction, Inc

The crew that was onsite during the renovation was great as well. They always kept the site clean and was respectful when asked questions about the process. They were also very knowledgeable about construction and codes to make the house very sound. The house is around eighty years old and with the work they have done I can see it being around another eighty or more. The office staff was always willing to help with any questions or concerns we had and would promptly respond if they could not answer right then. Working with Dollman Construction was one of the best choices we made. People do not even recognize the house now that it is complete they did such a great job.

- Glen B.

Appalachian Construction & Maintenance LLC

All aspects of the work, from initial evaluation, planning, pricing, timely completion and craftsmanship were outstanding. I have worked with residential contractors on many projects over the last 30+ years, including construction of a new home. Never have I had such a favorable experience, as with this contractor. He saw to it that there were no deviations from the design plan and schedule. Crews came early and worked late, even coming in weekends, if needed to stay on schedule. In all aspects, the commitment to quality of the work and finish was the main concern. While the work was underway and unforeseen issues or modification possibilities for improving the end result came up, the contractor was there, personally, to give us suggestions and choices. In fact, the contractor was on-site 90% of the time, supervising his crew. The result was efficient progress and precision in the work. I expect to do other home updates in the future and hope to work with this company again. I give the highest possible recommendation to Appalachian Construction and Maintenance for anyone planning to do residential remodeling and construction projects; their service coverage area includes the New River Valley, Roanoke Valley, and other parts of SW Virginia. In presenting this review, I assure readers that I have received no special consideration, financial or otherwise, from Appalachian Construction and Maintenance LLC, nor do I have any personal or family relationship with the company or any of its employees. The approximate cost, show below, includes both the kitchen remodel in 2016 plus the bathroom, powder room, study, and bedroom remodeling in 2017.

- william h.

They did superb work and the carpenters were true craftsmen. No gaps in the miter cuts nail holes were covered up and concealed. There desisgn on my roofing system under my deck was awesome!

- Rob W.

Mills Roofing and Home Contractor

I am going write a short introduction to those who do not want to read a page of examples. Ricky Mills of "Mills Roofing and Home Contractor" IS the business to hire for ALL of your, exterior needs including window replacements. I PROMISE!!! I am a perfectionist and Ricky Mills exceeded all of my expectations. I have had multiple contractors/construction crews at my house over the years and NONE have ever paid attention to details or cared about the quality of their work like Ricky. He is not just a construction worker, or contractor...HE IS A CRAFTSMAN!!! If you would like to contact me, email me at nadlerfleisher@gmail.com. I will promptly call or email you!!! I will even send you pictures. Please refer to the last two paragraphs if you want a quick synopsis. During June, 2016 I noticed several shingles of our roof were missing. I knew that some of the exterior wood, on our wood house, was rotten. I needed three windows installed (one is a custom, triangular window 4'6" x 6'6"). I called eight roof/home contracting businesses. I was not looking for the cheapest contractor nor the fastest. I was looking for the business that would do the job properly. Ricky Mills of "Mills Roofing and Home Contractor", was the second business that came to my house. I do not trust contractors at all, yet I had an instant feeling of trust with him. After I interviewed the other six contractors, I gave Ricky the job. Thank Goodness I did!!! I had one contractor tell me he was the only one who could get a particular brand of roof shingles because he ordered so much of it. That was a lie! Ricky could have installed it and at the same cost. I had two other contractors come over who did not even get on my roof to look at it...what? Within two weeks he had a team here...tore off the old roof and put the new one on in two days. All materials were hauled away. Our roof was in such poor shape he needed six more pieces of plywood and he did not charge me extra (like other companies said they would). Before and during roof replacement, he found many issues that he pointed out to me. The siding against the roof was rotten; the chimney was so rotten that moss was growing on it; and one of our exterior wood walls was literally falling down. After we fixed one problem, we found another. And after I watched him fix several issues, I knew he had the skills to fix anything. For two months Ricky and his team worked on my house. The reason it took two months was because he and I kept finding rotten or poorly made exterior walls and supports, and I kept asking him to help me repair other issues. He had other jobs on his schedule, so he worked me in between them. He was worth the wait! I re-hired Ricky Mills in November to tear down our wood decking to install Trex, and to replace a metal ceiling and fan for our screened in porch. He performed this work, while we were out of town. Yes, Mrs. Perfectionist, scared of being robbed let Ricky and his team perform the work while we were out of town. In the end he replaced my roof, rebuilt several exterior walls, reinsulated and rebuilt internal wall supports, replaced all the gutters, rebuilt the chimney, removed our old custom-made triangular window, and ordered/installed a new one, put two new windows in a spot where a door was, installed vinyl siding, wrapped the fascia on our roof line, tore down wood decking and installed Trex decking, and tore down the metal ceiling of our screened in porch and installed a new one including an exterior fan He did things I did not ask him to do...little details to make the house look better (for example, he wrapped a piece of wood in the back of our house with the same metal he used for the fascia....he could have just had me caulk the joints and paint it). I will emphasize that I was looking for the "guy/team" who would do the job CORRECTLY, not the cheapest, nor the fastest....I just wanted the job done right! I hired the man who added his own creativity to our house so that it looks better...he did not charge me more for his creative touch, yet it took more time and looks phenomenal. I paid Ricky Mills more than his invoices because I did not feel he was charging enough. His craftsmanship and creativity are UNBELIEVABLE! I will NEVER hire anyone else! Even my husband, who built our house, was stunned at the work Ricky, and his team performed. My husband said "Wow, he is a craftsman. Our house looks like a 4-star restaurant compared to a Taco Bell" And, as a side note...we went from about 1000 stink bugs last year to about five this year. Hire him...he is well worth it!!!!

- Sarah F.
House Builders in Roanoke
Deals in Roanoke for Builders - Homes
Explore Our Solution Center for Helpful Home Builder Articles