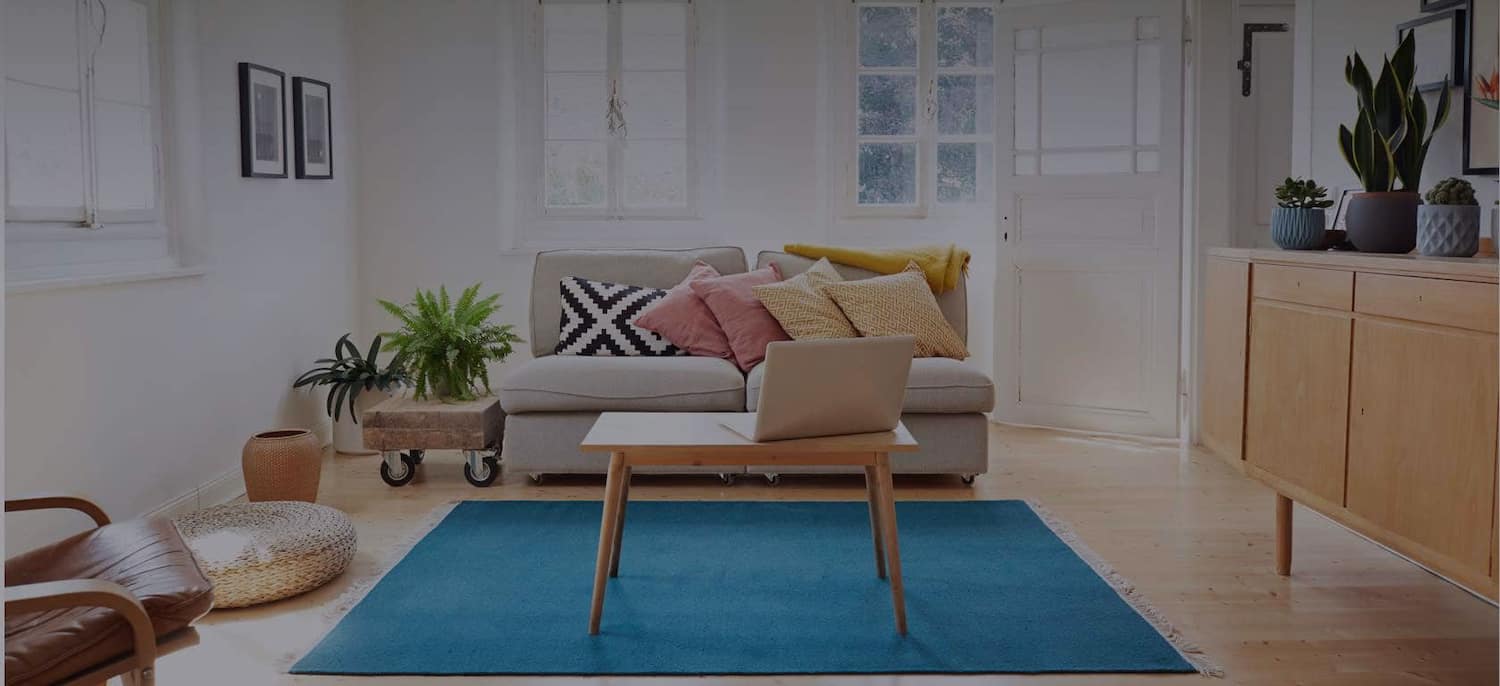 Get matched with top Garage Builders in Waterloo, NY
There are 6 highly-rated local garage builders.
Garage Builders in Waterloo
Business Description:

Father and son team with multiple years of construction, home improvement, and remodeling experience. We offer everything you need for all of your home improvement needs and dreams.

Recent Review:

The owner was very professional and performed the work in a very timely manner. Pricing was very fair and the workmanship was spot on.

Reviewed by Scott l.

Dundee,NY

A Super Service Award goes to providers who have achieved and maintained a superior service rating on Angi.

Business Description:

Norb Miller General Contractor of Dundee, NY specializes in remodeling services for over 30 years. We have an exceptional reputation in the Finger Lakes Region for exceeding our customers' expectations. From kitchen additions, bathroom additions, remodeling and basement conversions to windows and siding, we are here to see your vision to a beautiful end result. Our fully insured company also helps in guiding and overseeing our valued customers' design process. When you want quality and afford...

Recent Review:

Norb quoted $500.00 to install a new kitchen sink. Then he has an "employee" call saying cost has gone up to $650.00 Would not recommend this company to anyone for anything

Reviewed by Mario R.

Business Description:

Established in 1994, Max Parangi Architects P.C. provides complete Architecture, Interior Design, Planning & Landscape Architecture services. When Max Parangi Architects first opened its doors in New York as a "boutique" architectural firm, the goal was to develop and maintain the highest design standards as reflected by the Company's motto: "Architecture of Distinction." After two decades of expansion and the establishment of a second office in New Jersey, the firm's vision and philosophy of...

Recent Review:

Max is a terrific architect. Like many people during this quarantine, I'm thinking about building a deck for my yard. I've interviewed many architects and Max was by far the most responsive, thorough and patient architect. During the interviewing process, Max was the only architect who took the time to understand my project and provided advice. He also looked up my town's code and informed me of my options. When looking for a surveyor, he took the time to speak w/ them and explain the request. I would highly recommend Max!

Reviewed by Gerald T.

Business Description:

All of our employees have at a minimum 15 years experience in residential property maintenance. All work is discussed before hand to reach the customers satisfaction. Payment for work to be performed will be discussed at time of estimate. We offer a 10% discount to seniors on our standard price list. Sign before February 14 and receive a 5% discount on the overall estimate.

Recent Review:

We live out of the area and have used Keith's Handyman many times to help with repairs to a family member's home. He has done roof repairs, door/framing replacements, and a bathroom remodel. We also hired him to do leaf and snow removal. All projects and services were great. His team is prompt, courteous, and takes pride in their work. We trust him to do the job right, and to do it on time and on budget. We highly recommend Ketih's Handyman and will work with them again.

Reviewed by Kristen B.

Business Description:

We do not manufacture windows or doors for homes nor do we use Insulated glass. Strafford Window Mfg. manufacturers custom wood windows for barns, sheds, stables, pool houses, cabin, porches and interior applications in the home. Our windows are made of all wood and single strength glass. Call for pricing on Tempered glass. Strafford Window MFG. manufactures Sashes, Transoms, Single Hung Window Units, Hopper Window Units, Fixed Window Units and Screens.

Recent Review:

These windows are solid, well built and look great. I will be ordering more for my house.

Reviewed by Don P.

Business Description:

fully insured, 14 skilled carpenters and roofers, licensed autocad drafting

Recent Review:

Excellent job on replacing roof on 100+ year old home. Conscientious and dependable. Follows through on projects and makes sure customer is happy. Would gladly use them again.

Reviewed by Bennett H.

Business Description:

MCE construction specializes in complete turn key construction and everything in between. we can build your dream home and also help maintain your current home to protect your investment. We are committed to customer excellence and are proud of our top notch quality. home maintenance, remodeling, and new construction is our specialties but we can help with any project you have in mind. give us a call at 315-370-0612 for free estimates!

Recent Review:

They were great. They were professional, quick, and overall good experience.

Reviewed by Beth C.

Business Description:

MR.FUSSY offers Handy Man / Home Improvements with an emphasis on Your Home ... Done Right Put the tylenol away you'll have no headaches when you hire MR. FUSSY. Scott Springer a/k/a MR.FUSSY is a retired general contractor with over 35 years experience, medium to small jobs done to your satisfaction.

Recent Review:

Started out very impressed with Mr. Fussy's business. He came out exactly when he said he would, provided a written quote with a specific date that the work would be done by, and did some more research to answer my questions. The problems started when the work was complete and he asked for payment. I paid in full, in cash at the time he requested it. Then I checked the work (my mistake here - he had good reviews) - The quote and work order stated that he would replace four panels of screening on the porch. Only three were done. I e-mailed him and asked about it and he said that four were done. I walked the porch again and asked again. He came over on a Sunday and checked the work. He was upset because his employee or sub-contractor only did three panels. He said that the guy would be back to complete the work. There was no charge to have him come back. Guy came back, did a half a panel. Last week, I went out on the porch and the furring strips were only attached by two or three airgun nails - they were pulling away from the support beam. Mind, this is less than a month since they were installed. I e-mailed Mr. Fussy's business address with pictures and got no response. A couple days later, I notice that on the back of the porch the furring strip is FALLING OFF. This is still less than a month since it was installed. I e-mailed Mr. Fussy's business address again. No response. The e-mails were polite and professional, I waited a full week before posting reviews. There was no away message or business closed notification e-mail. I climb up on a ladder (multiple health and balance issues) and hammer some finish nails into the furring strips as best I can. The furring strip in the picture fell off before I could get to it. I am not a professional repair person, I paid someone to do a professional job and not only did they not do a professional job, they set up the job to fail the same way the original screens did (too few fasteners). Also, there was no discount from the quote given despite the fact that they were not able to install a chimney cap as my chimney is an unusual size. Due to the failure of the furring strips (i found more that were ready to fall off next) and the odd appearance of the chimney, I have lost confidence that the chimney was repointed properly. Unfortunately I do not have the money to hire another handyman. I am also extremely grateful that I was unable to afford to have the 'big' project that he quoted done this year as I am going back to school...because if that had been done as badly as the porch was, I would have been devastated. You may contact me for pictures and copies of the e-mails that I sent him as well as dates and times.

Reviewed by Alara P.

Business Description:

Fitch Construction, Inc. is a 30 plus year old remodeling company carrying America's most popular and trusted names in home remodeling: Four Seasons Sunrooms, Andersen windows & doors, Velux Skylights & Sun Tunnels, CWP & New River Kitchen & Bath Cabinets, and Azek, Trex & TimberTech decking. We offer fresh ideas for your home, showing you your dream home before we begin so you know what you are getting before construction begins. Fitch Construction is honored that our customers have given u...

Recent Review:

Badly. The initial work was done in 2017. Problems with installers and poor workmanship. Some response in 2018 after much delay. Leaks developed in 2020. New representative indicated that original install was done incorrectly. After much delay one skylight was reflashed. Representative warned that the others were also installed incorrectly. I have been trying to get repair since fall 2020. Nothing but promises. It's now June 2021. More leaks and I still don't have a correction date.

Reviewed by Joseph G.

Business Description:

Ricky Parker LLC is a full service construction company. No job is too small, none too large. From a stairway to a deck, a deck to a house or a home built from foundation to roof, Ricky Parker Construction adheres to the exacting standards of its founder and General Manager. Any job the company undertakes Ricky Parker will be proud of, the client will be please with and the neighborhood will notice .

Recent Review:

I consider myself very lucky to have met Ricky and to have worked with him.  Ricky was recommended to me by a family friend and I walked over to introduce myself at a house he was working on nearby.  Smart move!  Ricky is straightforward, friendly and honest. That last adjective.....honest, is so important when someone is working on your home.  I am so pleased with the end results of Ricky's work.  He is very professional and very careful and concise in all of his work.
At one point during a bathroom renovation, Ricky discovered wood rot in the floor.  He thoroughly investigated the problem rather than ignoring it and continuing with installation of the tile floor.  Ricky reviewed this issue with me, showing me what he found from both inside and outside the house, providing options for courses of action .  He was then able to incorporate extremely important repair into the bathroom renovation at a very reasonable cost, avoiding what could have been a dangerous situation and costly repair in the future.
Ricky proved himself to be very trustworthy.  In the initial stages of his work, I was present.  Later, I would simply give him keys to the house and felt completely comfortable with him working when the family was away for sometimes weeks at a time.  He always treated our home with great respect and respectfully limited the impact of his work on the cleanliness and accessibility to the rest of the house.
I have highly recommended Ricky to neighbors and friends in the area.  And there is no doubt that I will mainitain a strong relationship with him in the future.


Reviewed by Chip D.
Recent Garage Building Reviews in Waterloo
Joe did a great job everything was on time under budget. Joe did excellent work and had great ideas on customizing are cabinets in are bathroom.

- Tammy C.

Maple City Contracting Co

When my husband and I purchased a retirement home in New York, we had no idea how to go about finding the right person to do our remodel, especially since we lived in another state. Luckily, my husband found Larry Becker of Maple City Contracting on Angie's list after a bad encounter with a shyster for lack of a better word. Mr. Becker is a highly honest, knowledgeable, and excellent contractor. Not only that, but he actually communicates with his clients. Communication for us was key; we knew the work was going to be extensive and that we couldn't do it all at once, but Mr. Becker worked us into his busy schedule and responded to every one of our emails, and believe me, we sent a lot. For all these reasons and more, we found Larry's professionalism to be off the charts. He is someone you can definitely trust. Furthermore, he and his crew do outstanding work. The craftsmanship is laudable and meticulous. Being a lover of HGTV, I had many ideas and wanted things done right. After all, we were paying for a contractor's expertise, so that's what we expected, and with Maple City Contracting, that's exactly what we got. I could go on and on about how awesome are experience was and still is with our contractor as we approach the final stages of our remodel, but I'd rather just end by saying that everyone who has seen the interior of our house, admires the carpentry and wants the name of our contractor. Mr. Becker and his team's work speak for itself. I'd give him three thumbs up, but I only have two!

- marty r.

Norb Miller General Contractor

During the estimation process, Mr. Miller had a number of suggestions which greatly improved both projects. The work was carried out in a prompt and professional way. Great attention to detail was made. Also, at the end of each day, the work area was cleaned completely. The results exceeded our expectations and we feel we got great value for our money. We highly recommend Mr. Miller's company.

- Alan S.

Norb Miller General Contractor

Norb Miller was great and very easy to work with. Was available by text/phone/in-person whenever I had questions. Quality of his work was great. I got everything I asked for at a reasonable price. Would definitely recommend him and will use him for future jobs.

- Matt S.

All work was done in a timely and professional manner. Very pleased with creative suggestions which were implemented throughout the various projects. They had a very friendly working relationship between themselves and the customer. They take great pride in their work! We will be hiring them again.

- Marty G.

Fantastic. Did a great job,completed our deck ahead of schedule at a very fair price. Glad I gave him the job. I also used Berthel construction to install a storm door and garage door openers. All work was done professionally and timely.

- Harvey B.

Very friendly and thorough. Top quality work. Always listening to what our needs are. Would definitely recommend

- Jennifer A.

Clayton construction is number one in my book signed a contract with him to do a large garage with an upstairs he did everything he said he was going to do on it and moreI got bids on this job he was not the lowest but I am glad I went with himI figured people the try to bid to low are cutting corners boy was I write the barn that I got is absolutely awesomeso good a month after I had him put a porch and roof on my house my wife's new favorite spot thanks Clayton construction appreciate all your hard work and when me and my family need anything will definitely be calling Clayton construction

- Guy C.

They came In and did a complete remodel on my whole house and did amazing job and I even told people about the work they have done and will do for me In the future

- Chris J.

Arcadia Renovations & Repairs LLC

Mark was very knowledgable, easy to work with, showed up on time ready to work, and was overall very helpful and informative without being pushy or opinionated. I would definitely recommend him for any contracting work and plan on hiring him in the future for other projects that come up!

- chaim t.
Explore Our Solution Center for Helpful Garage Builder Articles
Garage Builders in Waterloo