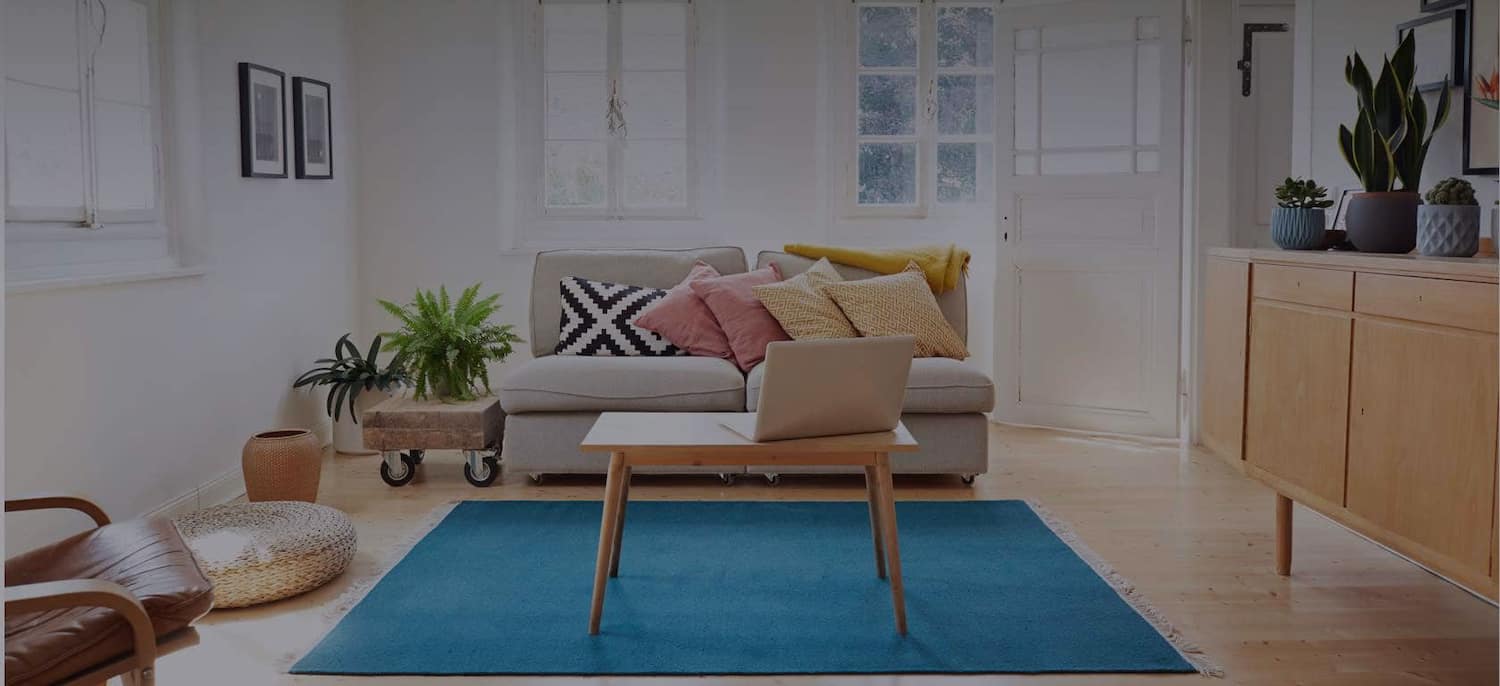 Get matched with top Structural Engineers in Aptos, CA
There are 12 highly-rated local structural engineers.
Recent Structural Engineering Reviews in Aptos
I highly recommend Oren SOD Home Group! He is very knowledgeable, answered all my questions (and more) , very professional, and responsive. Oren spent over 5 hours during our first meeting showing me all the possibilities that can be done to my house (kitchen, bathrooms, livingroom, dinning room and all the rest of the house), if you know little about all the little details about remodeling your home (like I do), Oren will definitely explain it to you in terms that you will completely understand and turns your ideas into this beautiful 3D design. Oren also had awesome ideas and recommendations on how to attain your dream home. He knows house histories, and why houses were built in a certain way! He is unlike any other contractor that will just throw out random price of how much the renovation could cost you without showing you hard proof. I am a visual learner, so when he made this amazing 3D design using the exact measurement of my house, he by far blown my mind with his experience and knowledge. It even gave me a chance to actually change few things that did not quite look right with kitchen. He will make sure you will enjoy and have fun designing your home. Bar, you are the best!

- Charles O.

We had such a positive experience with SOD Home Group, especially in working with Oren that we feel the need to write a review in case if someone else out there is searching for the same type of work on their home or even just a good construction company/contractor to work with. Prior to SOD Home Group, we worked with another contractor who not only didn't deliver but took off with our money. We then contacted other contractors hoping they can do the job or recommend someone who is reliable to do the work, but it turns out they can only perform smaller projects. We decided to just give up on our vision of having a complete remodeling project of our home all together since it was too difficult to find someone who could take on the job and be trustworthy. But every time we looked at the wall it bothered us, I know first world problems, so we gave it one last shot. We sent a request out to multiple construction companies and SOD Home Group was one of the few who responded. When Oren came for the initial consultation, he was very well prepared, knowledgeable and provided us with a lot of details on what was involved (permits, inspections, cost, etc) so we knew we would move forward with SOD Home Group because of him. Long story short, we couldn't be happier to have worked with him. He was very proactive and transparent throughout the entire process, updating us on timelines and of any delays. The best part of all is that any concerns we had or imperfection that we pointed out, he happily addressed them and got them corrected until we were happy with the results. Overall, the experience was impressive and we couldn't be happier. For any future projects on home, SOD Home Group would definitely be our go to. Thanks SOD Home Group and Oren! I hope that my review can help another homeowner with their project.

- Phillip M.

We were so fortunate to find SOD home group to redesign our house. It has been a while since we did any remodeling or updates. Oren was attentive to each and every detail during the work. The type of materials, the paint of the walls, the combination of the cabinets and more and more… were picked up one by one to deliver us a 'look like new' home. The whole coordination of who will work and when, what will they do daily, weekly and monthly – was managed by Oren. The office staff always made sure that the schedule and perfection are the top priority and they kept informing us regarding each and every step of the work. We cannot thank all the people who did the work and manage to complete it on time even though we are in a middle of a pandemic. My wife and I love our new home and that is thanks to SOD Home Group.

- John B.

Central Pacific Construction

I highly recommend Rick, he's incredibly knowledgeable, trustworthy, and honest. He looked out for my best interests the whole job through, made necessary changes to the scope as needed for a better solution, communicated constantly with me and worked within my budget. He's a super hard working guy and so friendly, I'll use him again for sure and will recommend him to my clients (I'm a Realtor).

- Tracy P.

We are really happy with our decision to hire and work with SOD builders. We had a pleasure being around the crew while they remodeled our house. The work that was done by them was high quality, within our budget and everything was finished a little bit before the promised time. Adan had a unique design ideas and we were able to add several features to our remodeling project, features that we were sure that we can't have on our own. Due to our satisfaction with them, we already planning on having additional remodeling work on our house in the next few months and SOD is the company that we will hire for that. In addition to that, we do recommend them to our family and friends!

- Jerrilynne G.

Many thanks to SOD builders and mainly Allen and the actual people that were involved in our remodeling, for the excellent remodeling job that they did at our house. The remodeling project included the full remodeling of our house and it included the kitchen. Bathrooms, back yard, front yard, bedrooms and hallways. The work changed completely the house and we love it very much! Allen and his crew did such a professional work and each part of it was done with extra care and attention. During the work and even after, Allen was there for us to answer any of our questions or concerns, meeting us at various vendors and helped us selecting and choosing all the materials, appliances and paint. He used his skills and experience to advise us on all the many available options for many issues that raised during the work! We would refer SOD builders to anyone looking to convert their house space into something stunning!

- Stephen B.

We've hired SOD builders as our contractor for room addition and the renovation of our kitchen and bedrooms project in our house. Since this is the first time we personally got involved in a project remodeling this size that included so many things to consider and plan. The help that I got from Oren and his team of workers was beyond my imagination and it included so many ideas, features and solutions. It was pretty scary to go ahead with this because I heard so many stories and nightmares stories about others that wanted to do remodeling projects and the contractor that they hired either left in the middle OR took the money and just left without do anything or mostly stories where at the end of the project, the final bill went up so much that caused the work to be just not worth it and unable to finish the project in time. But during the meetings with Oren from SOD builders before the project, he provided me with a detailed list of all possible costs according to our wish list and how long it will take to complete the construction. I have to say that they were both pretty accurate except there was a week delay on the construction caused by the city Inspector and all the bureaucracy that involved in such work. It was really nothing considering it was originally projected as a 24 weeks project. Although, it was a long project, but I have to admit it was a pleasant experience, especially the result turned out before than I expected.

- Azzie K.

While these larger jobs are rarely without hiccups here and there, I am overall very happy with the work of SOD Builders. This wasn't necessarily the largest renovation we had ever done but, due to being the Bay Area, it was the most expensive both in labor and materials. We were initially going to do a larger renovation but the costs came in too high. Overall, SOD's costs were roughly in the middle of those we spoke with and I ultimately chose them because the reviews I read on Angie's List and elsewhere. For the kitchen, we were removing a wall to the living/dining room and completely reconfiguring the kitchen. This included a large island, new windows, quartz countertops, custom cabinets and blending in the floors from the living room. We had a fairly clear idea of what we were looking to do and SOD's design staff helped turn that into 3D models and ultimately a great new floorplan. Since we were taking out a large wall, structural engineers were also involved. We've been using the kitchen for a few months now with no problems and we absolutely love it. I was expecting to have a few issues pop up after inspection but the work was nearly flawless. We also completely redid the guest bath. This involved moving a closet to get more space and reconfiguring the bathroom itself. Truth be told, there were a few frustrating moments during this part of the renovation since the crew often didn't understand what the plan was with the tile and the use of the quartz around the bathtub. We had to settle for a few shortcuts on the tile that we can live with and there was some repair work that needed to be done after the inspection but, overall, we're very happy with the bathroom and no one besides us has ever noticed the quirks with the tile. My only real negative was that I didn't feel like I was ever working with a good project manager, which I think is important for a project this size. The sales guy was helpful at first (after some misunderstandings about the quote) but he wasn't on site very often and didn't like to communicate over email, which was much easier for my work schedule. There were many days where people would show up and ask me what needed to be done or had questions about what was finished the day before and I often didn't know. Because of this, I found that I had to repeat some instructions many times before all the people that needed to know got the picture. If there was one area to improve, I would say that they should hire a project manager for jobs of this size. Here's my assessment of the crew as a whole:  - Daily crew - The crew who was there just about every day and did the demolition, drywall and all other non specialty work was top notch. They were always on time, put in long days (often even weekends), were quick to fix mistakes and were very clean and respectful of our property. Those guys were great.  - Electrical - I didn't have a lot of confidence in the electrical crew but they were fairly quick to fix their mistakes. There are a couple strange lingering issues, like a switch in the garage that, for some reason, turns off the electrical to the lighting in the kitchen, but the work has held up. - Painting - Maybe it's because I was a painter when I was younger but I'd rate the interior painting crew as a C+. It's tough to make things look very clean with textured walls but I've had to go back and touch up a few things to get the lines straight. - Exterior/Stucco - Again, it's tough to match stucco 100% but the areas around the new windows are visibly different from the outside. I don't think it's a huge issue but it's something I notice almost every day. - Floor - The flooring guys are spectacular. We went away for a weekend and let them refinish the floors in the entire house and came home to what looked like brand new floors. The area in the kitchen that had to be blended in was completely flawless and it's impossible to see where the old floor ends and new floor begins. Just great work here. - Cabinets - The cabinets themselves are beautiful. The only problem I had was that only one set of doors had the slow-close hinges and I expected it to be on all of them. The drawers all had them but only the doors over the fridge had the slow-close mechanism, which I thought was odd. As you can see, most of the issues are minor considering the size of the job so I can still say that I recommend SOD Builders for just about any project. We plan on getting a bid from them again when we finish the next phase of our remodel and I won't hesitate to use them if their price is competitive.

- Peter I.

Michael McKinzie Construction

Mike and his crew were simply outstanding. From the very beginning, during the inspection phase, he explain what he found needing to be addressed and how he intended to address it. It was clear and understandable. The crew followed through professionally in a timely manner. We are completely satisfied.

- Thomas T.

Jessica is very profession in arranging a visit by one of their structural engineer to confirm a wall is non-load bearing. Edward came, observed and confirmed it. He also provided info what city may need for getting a permit for removing it. He is also very professional and very knowledgeable.

- JASON K.
Structural Engineers in Aptos
Explore Our Solution Center for Helpful Structural Engineer Articles
Structural Engineers in Aptos