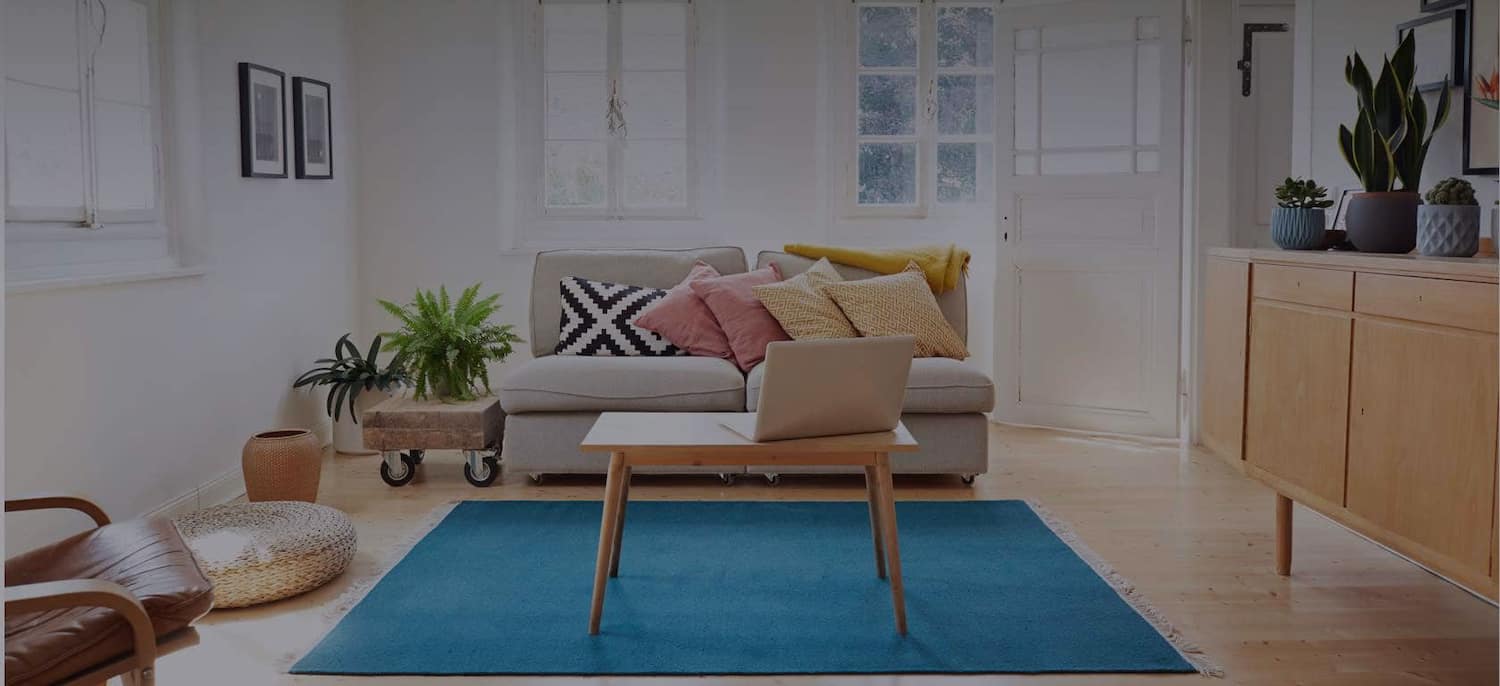 Get matched with top Door Installers in Farmville, VA
There are 17 highly-rated local door installers.
Recent Door Installation Reviews in Farmville
Consumer Construction Inc

We needed installation of interior French doors for a home office. The scope of the project included removal of existing casement/trim, installation of pre-hung French doors, and re-trim. We sought three estimates from local companies and found Consumer Construction most responsive to our needs. Installers were professional and were meticulous in ensuring no related damage to walls or hardwood flooring taking a craftsman approach to their work.

- PAUL G.

HIVEX Basement Finishing Co.

HIVEX is the best. In a long career of moving, HIVEX has exceeded every contractor I've ever used. They are organized, responsive, reliable, trustworthy, efficient and gave us outstanding results with a beautiful basement bed & bath, family room, and library. We were impressed with initial meeting which gave us high expectations and were delighted when they met them all. Friendly, courteous and highly skilled, flexible when COVID caused cabinet delays. If I had the decision to make again I would hire them wholeheartedly and not change a thing. We are very grateful to Chris, Bob our project manager, and the great HIVEX team.

- steve c.

This was a large project and it went wonderfully well. Caleb's vision and the artistry, talent and professionalism of the crew were so very much appreciated. The kitchen, powder room and butler pantry are beautiful. Our new exterior doors are such an improvement and make such a difference in the outside appearance of our home. We had to go out of town for a few days and were quite comfortable with Kevin and his crew continuing the work in our absence. The project just flowed and we couldn't be happier or more satisfied. We are considering one more major remodel (master bath) and will definitely turn to Tidewater Pro. Highly, highly recommend.

- Cynthia M.

Tri County Windows and Siding

They were the most professional, efficient and knowledgeable contractors that I have ever had the pleasure of dealing with! When they completed the job and left you would never know they were even there except for the bright and shiny windows!

- Patricia K.

Vista Construction Group, LLC

What a great company to work with. Always on time and work full days. Our walkout basement was completely unfinished. They finished about 1800 square feet and I couldn't be any happier with the work. I am a glass artist and had been using part of the unfinished area for my studio and dreamed of the day when I would have a proper area to work in. I designed the studio space knowing what I would need and the room is perfect. They did everything I wanted and needed. It is everything I wanted and dreamed of. The rest of the basement is a nice open area. They built a beautiful bathroom, we have a area just waiting for a big bar to be put in place. We have a exercise area too. My husband is thrilled with the size of tv we were able to get. What we thought would be an area we wouldn't use much has become the place we are in every evening. We still have an unfinished area for storage. The basement is perfect. This is the third project I have had Vista do for us. I won't hire anyone else. The quality of the work is outstanding. If you want anything done in your home you can't go wrong hiring this company. The first photo is my studio area before the work was started. Last photo is my studio completed. Thank you Scott and crew for making my dream area come true

- Laura B.

HIVEX Basement Finishing Co.

HIVEX is truly the exemplar of a well-run, high quality, superior customer-service-providing, American small business. If you are having your basement finished or remodeled, do yourself and your home the great favor of contacting HIVEX for a consultation and estimate. From the first meeting, Chris and his team are beyond impressive, straightforward, clear in communicating, and honest, clear and consistent in financial estimates, and in payment and work schedules. They handle all permitting and municipality coordination which is, by itself, an enormous value. They have basement finishing down to a science, with the additional talent and patience to create and add cool, unique, customer-specific requests. HIVEX's work is top-notch and they stand by it. SO happy we found HIVEX! You will be too.

- Jason G.

HIVEX Basement Finishing Co.

HIVEX by far provides the best value for basement finishing. This is a hard-working, honest company that's very focused on making sure that the customer is pleased. The project manager works with the customer closely to monitor progress and design interests. HIVEX is very accommodating and works hard to meet the timeline they projected for the project. The end product was superb! I highly recommend using this company for your basement finishing needs. Thank you HIVEX!

- Ed K.

HIVEX Basement Finishing Co.

Overall, we are very happy with the work that Hivex did to finish/remodel our basement, and the way they treated us throughout the whole process! They are definitely true professionals who allow you to make changes to the plan as it unfolds. They do a good job in terms of responsiveness and communication. I would definitely recommend them to others.

- William B.

HIVEX Basement Finishing Co.

Overall, we are happy with the work that Hivex did to finish/remodel our basement, and the way they treated us throughout the process. They approached all phases with specialized skill - no issues with the quality of work. They were very responsive and communicated the plan well. I definitely recommend them!

- William B.

HIVEX Basement Finishing Co.

Excellent. Project was managed efficiently and completed ahead of schedule and on budget. Workmanship was superior, minor modifications were handled easily without additional cost, and contractors were considerate and respectful. Great experience overall.

- John A.
Door Installers in Farmville
Business Description:

Window Nation is one of America's leading window replacement companies. Founded in 2006 by brothers, Harley and Aaron Magden, Window Nation has installed over 1 million windows in more than 125,000 homes across New Jersey, Pennsylvania, Delaware, Ohio, Indiana, Kansas, Missouri, Illinois, Massachusetts, Rhode Island, New Hampshire, North Carolina, Washington D.C., Maryland, and Northern Virginia. Over the past decade, Window Nation has grown to become the 5th largest home remodeling company ...

Recent Review:

November 2020 - I signed the contract to have about 16 windows replaced. I was given an estimate of two months to have the project completed and that I wouldn't have to put any money down until January (scheduled time of install). December 2020 - I received an updated contract from Window Nation reflecting an added quote for additional work which I decided to pass on. I was then quickly contacted by two people from Window Nation - 1 being the salesperson - stating that I now had to make a downpayment on the project. This communication happened days before Christmas on 12/22. I asked for clarification on why payment was needed now and not in January as originally stated. He only advised that his original understanding was also that payment was not needed until January. As to not delay the project any further, I made the downpayment. January 2021 - I reached out to Window Nation for an update on my project and was told the material wasn't ordered until late December. I emailed the salesperson for an explanation on what was going on with my project. I received no response. I emailed the Sales Manager. I received no response. I was eventually contacted by the Customer Fulfillment Manager who avoided my question on why nothing moved with my project until over a month after I signed the contract. She provided me with an estimated date of install in February. February 2021 - The windows were replaced. The installation team was great and truly the only saving grace from this entire experience. They advised that three window screens were missing but that they would relay the need to have the additional screens ordered and later installed. I confirmed they annotated it on their order forms and was also assured that I wouldn't have to be home for the screens install as that could be done from the exterior of the house. March 2021 - I called for an update and was told by customer service that the screens had just arrived but they had to go through quality assurance. I was not given an ETA on when those would be installed other than someone would reach out to me with further details. April 2021 - I call again for an update and was told they would forward my messages and request to the department that handles order fulfillment. May 2021 - I finally receive a call from Window Nation stating that my screens have arrived (already known at the time) and a technician can come out to complete the project. The technician arrives, with no ladder, and the wrong screens. Obviously nothing was installed and he left. I had to call the company myself to find out what happened as I wasn't even provided an update out of professional courtesy. To reiterate, I was previously told that my screens arrived in March, and that they had gone through quality assurance. I got in contact with Window Nation yet again, and was asked to provide photos of the labels of the windows that they themselves ordered and installed, presumably to ensure they order the correct ones for the next attempt. June 2021 - A technician was scheduled to arrive and complete the project on 6/7. After the scheduled appointment, I receive a communication from Window Nation that the install could not be completed because not all of the screens were accounted for and that I would receive an update when further details were known from the manufacturer. This project has now entered month seven and Window Nation still cannot complete the project I have paid them for. Their incompetence and inability to communicate with a customer (and seemingly with each other) is ridiculous.

Reviewed by Rick R.

Business Description:

Award winning. Gutter Glove of NC LLC is the premium supplier of gutter protection system in the State of North Carolina. Additional contact names - Richard Stroup, Louis Sauer. Additional phone - (919) 696-8839. Award wining.

Toano,VA

A Super Service Award goes to providers who have achieved and maintained a superior service rating on Angi.

Business Description:

To see what The Drying Co. is doing to protect its employees and customers, go to: https://www.thedryingco.com/about-us/press-release/2037-precautions-taken-by-the-drying-co-to-ensure-the-safety-of-our-customers-employees-during-covid-19-concerns.html. The Drying Co. has been serving Greater Richmond & the Virginia Peninsulas since 2002. We are a Home Performance Contractor specializing in Attics, Basements, and Crawl Spaces. Our goal is to deliver comfortable, energy-efficient, durable, an...

Recent Review:

Cool hand Luke showed up on Thursday dressed to kill. Crawled under house for 30 minutes and said he would get back to me on Friday with price. Never heard back from him or his lousy company.

Reviewed by Richard L.

Business Description:

Absolute Construction has was created Thirty years ago but has been launched into service for twenty years strong and is still growing. We provide all over service, from the simplest fixes to full home builds and remodels Absolute Construction does it all. We take the time to sit down and go over every possible need and want a customer has. We believe that true personal touches make the difference and changes a good experience to an amazing experience. Every builder/ worker affiliated with Ab...

Business Description:

Skyline Windows sets itself apart as one of the largest locally owned window installation companies in the central Virginia. Are you looking for a company that sells and installs quality window products? That's Skyline Windows. They have over 20 different window lines to meet whatever your need is, and specially trained Skyline employees who come out to do the work. They offer free estimates, with no sales gimmicks or pressure, just honest, education focused evaluations of your home and your ...

Laurel,MD

A Super Service Award goes to providers who have achieved and maintained a superior service rating on Angi.

Business Description:

Homefix Custom Remodeling has been serving Maryland, Virginia, Pennsylvania, Delaware, North Carolina and Washington D.C. homeowners since 1990, offering a variety of services that improve the exterior appearance, value and energy efficiency of homes like yours. Our customers enjoy fast installation times, excellent customer service, and a variety of top of the line products that will reduce your home energy usage, improve insulation from outside temperature and noise, and instantly increase ...

Recent Review:

Edwin and his installation team did a fantastic job. They were friendly and professional, cleaned up everything, and took pride in their work. Our 40 year old windows have now been replaced with new, high quality windows. From the initial sale to measuring to installation, everything in the process was a great experience!

Reviewed by Todd S.

Business Description:

Window Universe is a major window and door replacement company with locations serving the entire Washington, DC area, Fredericksburg and Richmond. Alexandria phone is 703-595-4499, Fredericksburg is 540-907-4960 and Richmond phone is 804-441-8060. They are licensed, bonded and insured in Maryland, Washington, DC. and Virginia. Additional Contact Jane Malasko. Services include replacement windows of all types (including bay windows, bow windows, casement windows, sliding windows, double hung w...

Business Description:

Im Jake Livengood and I would like to take this opportunity to briefly introduce our company Livengood Electrical llc so that you may consider our company for your electrical needs. Livengood electrical llc is a New small business, electrical contractor based right outside of Charlottesville Virginia, while serving Charlottesville and surrounding countys. Our services include wiring for new construction, Add ons, Remodels, Custom Houses, Additions and trouble shooting. Our company is committe...

Recent Review:

Set appointment for Sat 3/20 at 9:30AM with Mr. Livengood. No show, no call. I tried calling him and voice mailbox was full, could not leave a message. I emailed him and he replied, saying he was sorry and asked to reschedule for Mon. 3/22 at 10:00. No show, no call again. I called him and he said he's be there in 30 minutes. As I write this review at 2:20PM on 3/22 he has yet to show or call. TERRIBLE CUSTOMER SERVICE. Would not recommend.

Reviewed by Daniel A.

Virginia Beach,VA

A Super Service Award goes to providers who have achieved and maintained a superior service rating on Angi.

Business Description:

Paramount Builders is the East Coast's premier home improvement replacement products company. We are proud to be "Improving our Community, One Home at a Time". As a company, our goal is to establish the highest standard of excellence and integrity for our industry in our market and beyond. The cornerstone of our excellence is our products. We use only the absolute finest materials made. At Paramount Builders we are not just selling windows, siding, roofing and doors. We are selling our family...

Recent Review:

French door removal was quickly completed. The sliding glass door was assembled on our deck and installed. All trash, packing material, and the French door were removed.

Reviewed by DALE A.

Business Description:

There's never been a better time to transform you home with Champion of Richmond! Think of us as a one-stop shop for everything you need to beautify your home's exterior: windows, sunrooms, siding, roofing and doors. Only Champion offers the superior energy efficiency of Comfort 365 Windows, industry-leading limited lifetime guarantee, and award winning products made in the USA. For over 60 years, Champion has been manufacturing and installing quality windows, doors and sunrooms while creati...

Recent Review:

First time home owner and Champion was the 4th visit out of 5. I added Champion to the list of inquiries due to a friends recommendation. At the time the quote i was given was the best but still was a little too much. The Sales Rep. advised me of the price match guarantee. I went ahead and signed the contract (mistake) and financing for 8 windows and 1 picture window totaling $9430. Half of the total was pulled out on loan from GreenSky. A few days later a local based window company visited and quoted me $3,000 less than Champion. It was outside the cancellation window so I was prepared to pay the cancellation fee because I would still save money overall. I contacted my sales rep. and he advised me since I am financing I would have to pay HALF of the contract. No where on the contract does it say this. Sales rep. offered to give me a gift card to any restaurant of my choice which did not sit well with me. I sent him the quote and warranty information from the other company and he said he would look into price match. Its been over 3 weeks and I have not heard anything back. Sales Rep. has vanished. So far my experience has not been very pleasant.

Reviewed by Philip H.
Door Installers in Farmville