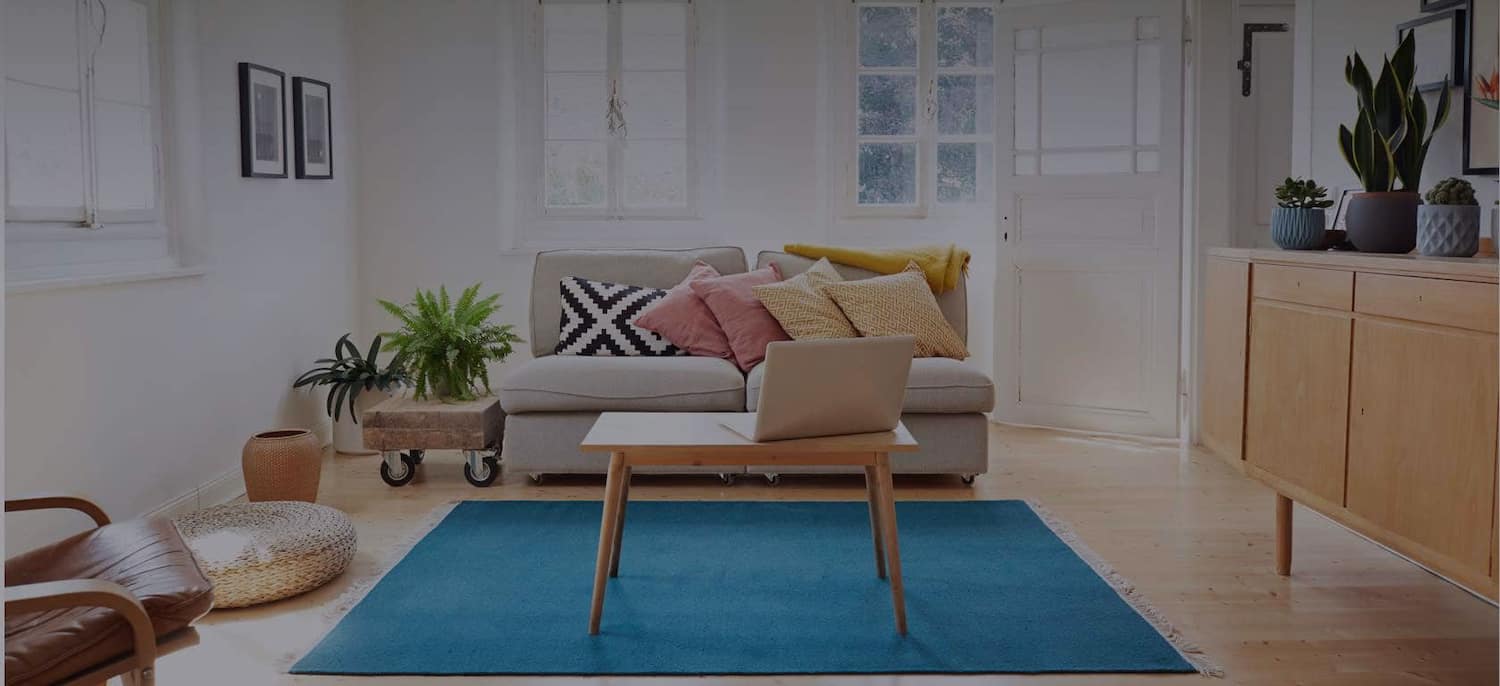 Get matched with top Hauling Services in Altoona, PA
There are 6 highly-rated local hauling services.
Hauling Services in Altoona
Miami,FL

A Super Service Award goes to providers who have achieved and maintained a superior service rating on Angi.

Business Description:

Moving APT provides long-distance moves, packing and storage. Call Moving APT for the best cross-country moving, at affordable prices.

Recent Review:

Highly recommend! I could not have asked for better service with moving furniture to a storage unit. The movers were experienced, quick, friendly and above all, careful with our furniture...}}}}}}

Reviewed by James T.

Business Description:

National Express offers long distance towing, cross country, and state to state auto shipping, auction transport, expedited services, and more. Our carriers travel all over the entire country covering all 50 states. We also specialize in shipping vehicles for Snowbirds.

Recent Review:

I was very pleased with the transaction. The setup of the auto pickup was easy with call to National Express Auto Transport. I got an email notification from dispatch letting me know when the car would be picked up at the dealership, and I let the dealership know. I then got the direct phone number for the transporter/driver and setup a time to drop off the car on the date promised. It was door to door service, and I felt that the driver took good care of my car. I was very pleased, and would use them again.

Reviewed by Jorge S.

Torrance,CA

A Super Service Award goes to providers who have achieved and maintained a superior service rating on Angi.

Business Description:

Save time and money NOW!! CELEBRATING over 15 years in Auto Transport Business!! Giving all Angie's list members $25 off on any auto transportation! Work directly with the owner, Nichole Hilton! Call or text 24 hours @ 310 686 5318. Please know you will have assistance from start to finish and we are aware of how to fulfill all transportation needs!! All insurance is included in the rates we provide. Call 888 318 0080 for any questions. http://www.hiltonautotransport.com

Recent Review:

It was fantastic - there was some unexpectedness that could of resulted in delays but Nicole was amazing she found us an alternate who did a spectacular job at an amazing price -and Nicole was fantastic at responding to texts and keeping us informed -highly recommend

Reviewed by Sonia A.

LATROBE,PA

A Super Service Award goes to providers who have achieved and maintained a superior service rating on Angi.

Business Description:

Call with your problem and I'll help you with a solution. Most Interior and exterior services provided. Whole home remodels, down to replacing your lightbulbs, we can help with it all.

Recent Review:

Adam did a great job with all installations and repairs required of him. He was knowledgeable, professional and willing to do what ever he was asked to install or repair. Offered different options on how to do each item listed. I was very pleased with his work and wouldn't hesitate recommending Adam's work.

Reviewed by Flo M.

Business Description:

In-Person or Live One-On-One Online Tutoring for Any Subject, Any Age, Any Location. Standardized Tests: ACT, SAT, NMSQT, GMAT, GRE, ASVAB, ASTB, ISEE, HSPT, TEAS, TOEFL, IELTS, TOEIC Mathematics: algebra, geometry, trigonometry, pre-algebra, elementary English: grammar, vocabulary, spelling, reading, writing, listening, speaking, pronunciation, ESL, ESOL Research Papers: editing, proofreading, outlining, citations Computer: Excel, Word, PowerPoint

Willoughby,OH

A Super Service Award goes to providers who have achieved and maintained a superior service rating on Angi.

Business Description:

Trust your move to the experts! Award-winning moving services, fully licensed and insured. Local and long-distance, home and office, storage and beyond. A+ Rated Angie's List Super Service Award Winning Movers. We are accredited with the Ohio BBB and Super Service Award winners for Angie's list 2009-2018. Family-owned & operated business, Veteran founded and owned. WE HANDLE ALL YOUR MOVING NEEDS. We also provide professional packing services and supplies, housecleaning services, storage, jun...

Recent Review:

We looked for a company that would crate some painting along with packing half of our home for a local move. We were told they do crate painting but none were crated. The packing was done so poorly I spent 3 days repacking as many boxes as possible. I told them not to pack liquids and no other mover we have every used in our other 8 moves would pack liquids BUT they packed all liquids in various boxes, sideways and upside down. They even packed a deep fryer full of oil. There was no method to their packing, they wrapped 1 tea tin in one sheet of paper (which needed no paper) and then 3 wine glasses were rolled in one sheet of paper and put at a bottom of a box with big kitchen knives and a chess set placed on top (This also means they gathered wine glasses from the dining room, knives from the kitchen and a chess set from the basement to pack in one box. They did not mark contents of 90% of boxes so boxes had to be opened when they were brought off the truck to see what room they needed to go to. If a box was marked it did not help. One box was labeled Large Crock pot but no crock pot was in the box. Another was labeled boy bedroom, this box had garage tools, a band saw blade (Not wrapped in anything) the living room TV remote and cleaning products. Another box was labeled, kitchen food, do not put on truck, it had Tupperware, bowls, crock pot and the key to the band saw from the work room. No boxes were tagged like every other mover we have used. So there was no way to verify if everything was on the truck, and we are missing several items. I asked them to unpack a cabinet in the garage and not to put it in the truck with all the contents inside it. They did not listen and the cabinet was broken on arrival. Boxes that were labeled fragile top load only, were placed in the middle of the truck on the floor. 100+ year old hand painted eggs from my great grandmother were cracked and in dust when I opened the box. We were told it would take about 6 hours to pack our home. After 2 hours we were being told they were almost done. One of the members brought their son (age 10?) with them, whom was left unattended to pack boxes by himself. After four hours they were having us walk through the house to see what else we wanted pack. Even though we said pack everything and did 3 walk throughs asking them to still pack more they left and items still were not packed. They did not bring enough packing supplies and starting using my boxes, tape, markers and scissors. I was told ahead of time that they don't provide blankets and I should purchase 1 blanket per piece of furniture. I was told they were $5.99 per blanket. I checked around and that was a great price so I purchased 1 bundle through them which I was told was 20 blankets. The bundle only contained 12 blankets and I was informed the blankets would now be $14.99 per blanket after the truck was loaded. I had an email that quoted the blankets at $7.99 per blanket but I was told that was a typo and I would be charged $14.99. I was never told I need to purchase tie downs for the truck so I had to run to Home Depot. I was told I needed 12 total. I could only find 2 packages of 4 (8 total) which I purchased but they only used 5 total. When the trucks were deliver to my home and the door was opened my belongs started falling out onto our driveway.

Reviewed by R B.

Business Description:

Business Description:

Lego Services is a family owned Lawn Care and Landscaping Company. We provide Professional Quality, Personalized Service and a Price Match Guarantee.

Recent Review:

PSA: DO NOT DO BUSINESS WITH JEFF LEGO LANDSCAPING OUT OF ALTOONA, PA! We contracted him to do our landscaping in fall of 2019. After weeks of barely doing anything to our yard and making excuse after excuse, he said he would finish in the Spring. Spring of 2020, after COVID restrictions were lifted, he ghosted us and would not return calls, texts, or emails. Filed a case at the Magistrate where he did not show up to the hearing, failed to pay the money to us, therefore his belongings were tagged for an execution sale by a constable. Less than 24 hours before the sale, he has claimed bankruptcy, so he doesn't need to pay us. He is a SCAM ARTIST and just want to save anyone I can the headache of dealing with him. Please share and spread the word.

Reviewed by Stephanie M.

Business Description:

I'm a general handyman i'm skilled in most areas of repair , paintaing , to many to list

Business Description:

We are offering hvac services for the area of Newville PA for over 12 years.
Recent Hauling Reviews in Altoona
Dave is a super guy and he quickly and methodically removed all the trash. I have used his services many times and will recommend his services and plan to engage him in the future.

- Sri R.

Sloskey's provided excellent customer service. The job was performed at the requested appointment time, even while it was raining. I would definitely hire them again.

- Francis K.

Guy showed up late and told me one price over the phone then once he came to the door he then charged my wife more then he said over the phone never again I will deal with them very unprofessional also

- Bobby S.

I have used Jurassic Junk several times and have always been 110% satisfied with their services. The men who come to your home are professional and courteous. Highly, highly recommend.

- Karen Z.

Natali Hauling and Contracting

Mark and his helper were punctual, polite and hard working. He and his helper filled his truck with our old stuff and were able to haul away much more than we had thought he could. His price was very reasonable. He was a pleasant person to work with. I'd hire him again.

- Jeff M.

Great! Arrived within 45 minutes of my call. Removed some tough items including a massive work bench that had to be cut apart.

- Sandra C.

Nate Brown's Residential Demolition

I was very pleased with the end result and even more ecstatic about First Step's fundamentals. Very clean and organized. It was a wall separating my kitchen and living room so had to work around tile and carpet. It was definitely not an issue for Nate the owner. Well versed in his work and would definitely recommend him for any demo needed everytime. A1 service.

- Nick V.

Darn Handy Handyman Service

I've been using Justin and Darn Handy services for almost three years. I have a house in PA, but I live in NY. Justin has been a huge part in me being able to update and maintain this house. He is responsive, and incredibly professional. Every job he comes, checks and gives me a detailed price. Justin will examine the project and offer several suggestions, and really do a great job. I'm rather picky, and very 'involved'. He answer every inquiry, takes pictures and is just amazing. I highly, highly recommend Justin and Darn Handy. I've dealt with several sub-par handymen, and my life has been MUCH easier since I found one who does what he says, when he says, and for a reasonable price. Anyone would be lucky to work with Justin. DEFINITELY give this company a shot. I'm so glad I did.

- marguerita r.

They were great they came on a Sunday to give me an estimate and they were very flexible with my work schedule they got here within the next 3 days had the job done in a couple of hours they were very nice and very respectful they can do all types of construction no job is too small their prices are right I don't know what else to say they were great and I will be using them again in the future for more projects that I have going on

- bonnie f.

They were neat, on time and finished all the work in a few days, they also were kind enough to re arrange their schedule to accomadate me. I was very impressed overall with amont of knowledge and wide range of expertise in so many different areas. That was probably the best part. I knew I was going to need other companies to come in and do other work but was able to have We R U complete everything and now we are enjoying the rooms that I thought would be weeks before they were done. Truely a great family company all around!

- tom b.
Explore Our Solution Center for Helpful Junk Removal Articles
Hauling Services in Altoona