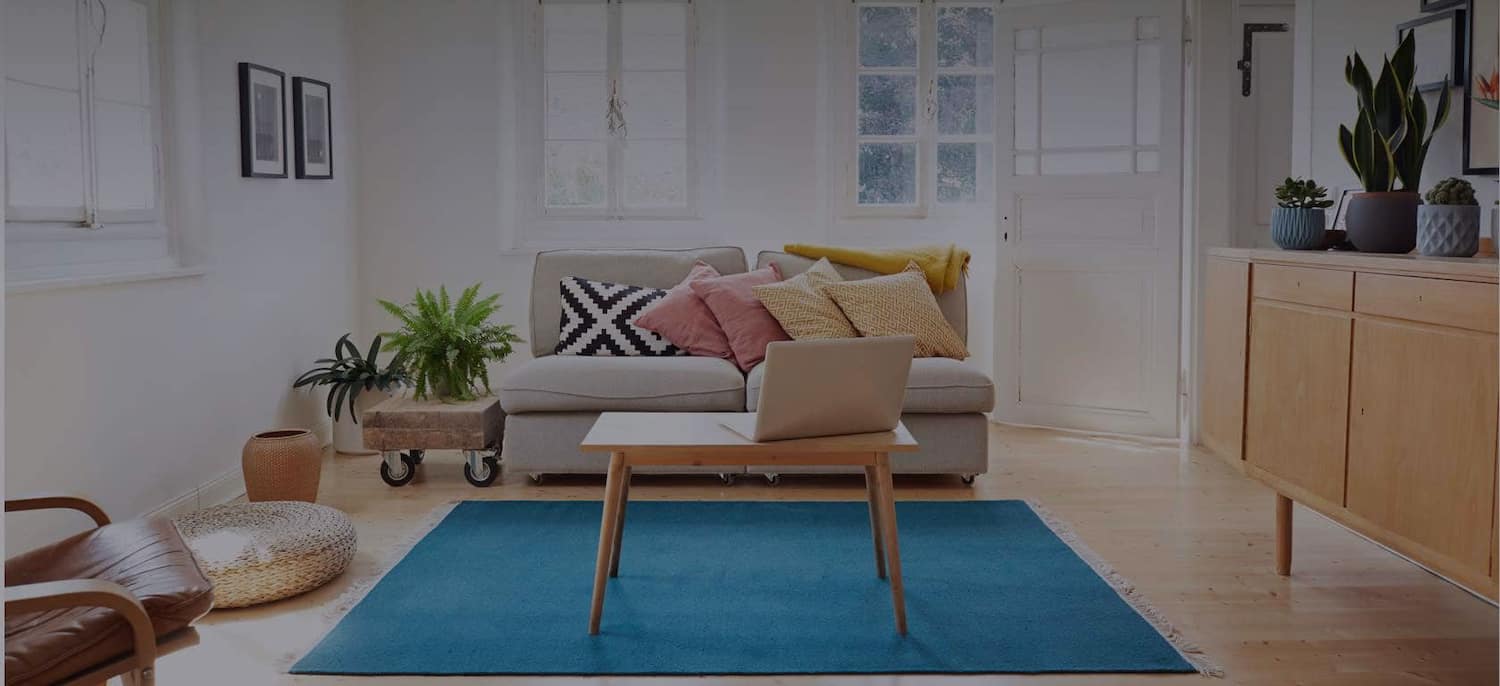 Get matched with top Ceiling Fan Installers in Sheffield Lake, OH
There are 45 highly-rated local ceiling fan installers.
Recent Ceiling Fan Installation Reviews in Sheffield Lake
Home Exteriors Roofing, Siding and Windows

9/10 Mark and crew are honest and communicate effectively Job had some bumps along the way but we never felt like we were getting the runaround

- Bill B.

Keselman Construction Group, Inc

Beautiful job. All work was completed as scheduled. Workers were very professional. The whole process was well organized, perfectly completed, and timely despite pressures of many other projects in the vicinity. due to damage from widespread, destructive storm.

- John C.

Hometown Electrical Doctor

Chris has been here to do numerous projects from a outside deck rewire/repair, new GFI for new deck install. He inspects and makes sure all the old wiring he is replacing is to code and if not he brings it to your attention with a solution for resolution. We have Chris back time and again to make improvements on our home.

- Tom N.

Home Exteriors Roofing, Siding and Windows

IT WENT VERY SMOOTH.  I CALLED FOR AN APPOINTMENT. THEY GOT BACK TO ME TO ARRANGE A TIME.  THE OWNER CAME OUT. I TALKED TO HIM ABOUT WHAT I WANTED. HE MADE SUGGESTIONS. SUPPLIES WHERE DELIVERED.  ALL THE WORKERS WERE PLEASANT.  ROOF OFF AND ON ONE DAY AND THEN GUTTERS THE NEXT.  I AM VERY PLEASED WITH THE FINISHED PRODUCT AND THE WHOLE EXPERIENCE.  FROM THE TIME I CALL FOR AN APPOINTMENT TO THE TIME THE GUTTER INSTALLERS LEFT WAS ABOUT 8 DAYS (INCLUDING THE WEEK END). I WASN'T IN A HURRY, BUT IT WAS NICE TO HAVE IT DONE.

- JAMES J.

Home Exteriors Roofing, Siding and Windows

These roofers are really great.  They are professional, organized, good workers, and fun guys.  Most importantly, they are Very Good at installing roofs, sky-lights, attic fans, flashing, and everything necessary for a great new roof job.  The removal of the first old sky-light was a little rough and damaged the inside dry-wall, requiring some additional work.  But they sent in a great closer to finish the job.  A very nice man named Steve came a few days after the roof job was complete.  He surveyed the damaged dry-wall and proposed his repair plan for my approval.  After a quick trip to Home Depot for supplies, and a couple return visits allowing time for stuff to dry, he completed an excellent repair job. Considering the huge amount of crap (old roofing, tarp paper, nails & stuff) that comes off with the old roof, they do an excellent job of catching the bulk of it in tarps, and cleaning up the stuff that gets by. I didn?t get any other bids, so I am not sure how competitive the price was.  I put all my confidence in Angie?s list recommendations to make selecting a contractor easy on myself.  My gut feel is to give a B, or at best an A- for pricing, but since I did not get any competitive bids, I cannot do that.  Now, I wish I would have gotten competing bids, so my suggestion to you future Angies-Listers is do the extra work and get competing bids.  I think these guys are worth it, even if they do cost a little more, but at least you will know how competitive the price is. The new attic fan was set at 120 degrees and 40% humidity.  The humidity setting caused the fan to run almost all the time.  I climbed up into the attic and increased it to 70%, and that is much better. Other suggestions:  * The workers leave the remainder of the last open pack of roof shingles.   Carry it to your basement for storage, in case you ever need to replace shingles in the future.  * Get the owners manuals from the boxes of any extras (attic fans, sky-lights, etc.) before they get thrown out.  They will not be saved by the workers and given to you (although that would be a nice touch), so you have to do it yourself.  They are delivered to you prior to the installation date, so you just need to open the box and take them out.  I didn?t, so I had to call Gary to get the manufacturer and model numbers.  I could not download the manuals from the manufacturer?s websites, but I was able to obtain them through emails to the manufacturers.  * Be considerate on hot summer days to the workers on your roof.  Go to Costco ahead of the scheduled installation date and buy the guys some big packs of Gatorade.  Make a bunch of ice days before and keep a big cooler full for them.  The appreciation and instant rapport is well worth it.   Home Exteriors and Angies List both get my complete recommendation on this one.

- Tim and Pauline T.

Home Exteriors Roofing, Siding and Windows

This is the second time I worked with this company. In 2002, I lived in a much larger home with a very complicated roof and room additions. Home Exteriors did a total roof replacement and installed vinyl siding - it was a very difficult job and the work was well done. Complications arose within months due to bad storms and  Home Exteriors responded immediately and rectified all the problems at no extra cost. It was because of that experience that I hired them again to do the work on a smaller home. My living situation had changed and even though this was an easier job I was more nervous as a new solo homeowner. I interviewed several contractors. Gary was not only charming and responsive but he was the most knowledgeable professional that I worked with the entire year which consisted of a number of other repairs and maintenance jobs involved  in buying a home. Gary was extremely patient and maintained his sense of humor as it took me weeks to finalize the color and materials.  His quote was in the middle range of other companies but since I had done some research and had past experience, I realized that many of the other contractors were telling me what I wanted to hear and misrepresented some of the materials in their estimates. Gary was also sensitive to my budget and accepted my need to only work on the roof since I had hoped to side the house as well. This was not the reaction of two other companies who not only registered their frustration but one company immediately increased his quote by $500. The workers were polite, timely, thorough,  and accommodated my schedule. The job was very well done and considering this was one of the worst winters in years; I was amazed at how well the roof held up - no icicles; uniform formation and melting of snow - the house is even warmer - partially due to the crew modifying some of the insulation in the attic for better ventilation. By the end of the job, I had contact with many of the workers and staff at Home Exteriors - especially Dave - everyone was great to work with and while I'm sure my indecisiveness was not appreciated they never acted annoyed by my emails and messages. Very positive experience!!

- KARAL S.

DJF Electric and Construction Inc

I will definitely hire DJF Electric again should the need arise. Thorough, professional, courteous and respectful. Made sure I understood how the new switches/outlets worked and answered all questions. Put up with my noisy dog, too.

- Debra S.

Ralex Remodeling & Repair

Another project with Ralex Home Remodeling and Repair. We used this company for the 1st time about 7 years ago and really liked the quality of work that was done for us. When it came to another project, we did not hesitate and called Alex again. The work he completed this time was again top quality and completed on time. He did some electrical, plumbing, carpentry, tile, flooring and drywall work around the house. We are very satisfied with the final outcome and highly recommend Ralex Home Remodeling and Repair company for any job - big or small.

- Eduard P.

Great Company, on time each day, did good work and even worked with me when I changed things. He also made several suggestions which were better for me and my house. Very reasonable and I will hire again and recommend him!

- larry m.

Hometown Electrical Doctor

I am very happy with the service provided by Hometown Electrical Doctor. I was seeking to have three new outlets installed on the second floor of our home as well as a new ceiling fan downstairs. There were two things that separated this company from the others I received quotes: 1) Matt from Hometown Electrical Doctor was the ONLY person to go into the attic to see where wires could be run for the new outlets upstairs. 2) When I asked about pulling a permit for the work he said he would do just that. I had two places tell me it was not necessary and one responded with, "If you want me (to)." These two things, to me, say a lot about Hometown Electrical Doctor. Matt showed up with another person the day of the install. An old ceiling fan was removed and a new one properly installed. Three new electrical outlets were added upstairs. I need to mention that another one was added via conduit to replace an existing outlet. The conduit was run in a bedroom and looks great! During the install another technician showed up to assist Matt and the other employee. Everyone took care to not track mud or dirt in the house. The people were friendly and answered any questions I had. The work passed inspection by the city. When it comes to work of this nature I think of the following quote that is attributed to Ben Franklin: "The bitterness of poor quality remains long after the sweetness of low price is forgotten." I mention this because getting good, reliable service is not always inexpensive. Yes, cost is relative to each person. It's important to remember that you're paying a person or company for their expertise, time, equipment, insurance, materials, etc. I sought out an outfit that was licensed by the state of Ohio and insured. I don't have to worry about whether the job was done right or not.

- Gary F.
Ceiling Fans in Sheffield Lake
Explore Our Solution Center for Helpful Ceiling Fan Articles
Ceiling Fan Installers in Sheffield Lake