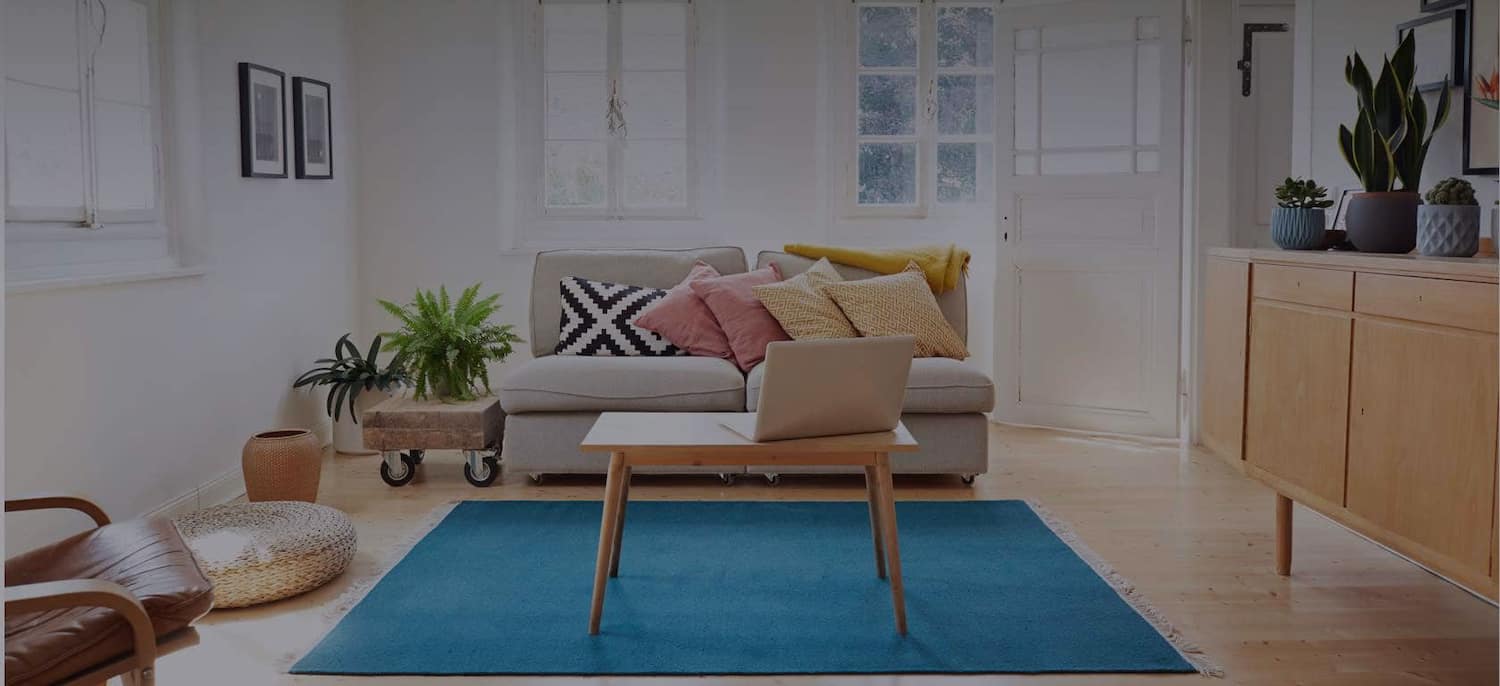 Get matched with top Insulation Contractors in Clarence, NY
There are 22 highly-rated local insulation contractors.
Recent Insulation Reviews in Clarence
Comprehensive Mold Management LLC

Very satisfied with work: clean, professional, finished off closet ceiling so old hatch no longer visible. Showed us photos of attic as work progressed so we could see what was done (installation of baffles for proper ventilation of attic, built up walls around back of ceiling lights to keep new insulation out of fixtures, depth of new insulation). We expect that HVAC costs will go down measurably, & that ceiling condensation during cold weather (bathrooms & adjacent bedroom) will go away. (Did not rate price because 2nd contractor didn't show up to provide estimate as basis for comparison.)

- Cheryl S.

Ed and the guys did a wonderful job on my historic home. They showed up when they said they would, rescheduled because I needed to push them out a week, were polite and careful of my home, communicated well and were funny, too! I have been renovating an historic home and Superior Insulation has been here 3 times now as I am phasing in my project. Patty in the office is wonderful to work with and the owner, Jim, is easy to work with. Overall, an A from me! I am a teacher and a tough grader. lol

- Molly F.

Very good. The installers were very polite and professional. Will be hiring them as soon as I build a pole barn. The lady in the office is also wonderful.

- Dan B.

Glen arrived at my house promptly. He was personable, friendly, professional and very thorough. I originally was interested in having insulation blown in to the exterior walls. Glen evaluated my home. He and recommended that I concentrate on insulating the upper area of my home, as I no longer had any insulation in that area. The other contractors that came to my home never said anything about my existing issues, they just quoted a price for the blown in insulation. So I knew Glen was the person for the job. He identified my immediate need. I highly recommend Glen and his crew for your insulation needs. Thanks Glen.

- Susan H.

RUSSELL RENOVATIONS WNY INC.

I just wanted to update a review ... it's been 4 years since I hired Russell Renovations The first time and we still continue to See the benefits from their work ! My example today is that we woke up and my husband realized that our sump pump died. Just think, brand new basement fully finished to everything we ever desired and this could have all been ruined by flooding. Tim being so knowledgeable had righteously recommended and installed for us a back up sump pump that kicked in right away on this rainy day and saved us so much tears!!! Thank you again for all of your hard work and help we can't wait to plan our next project with Russell renovations !!

- Katherine S.

Mike Woodward came the day after I called him, he reviewed the damage and was there to discuss the repairs with my insurance adjuster. Estimate and contract were provided ASAP, and a date for the work was agreed to. His crew showed up on time, removed the contaminated insulation, disinfected the attic, then the next day they sprayed in new cellulose based insulation.

- leon p.

Buffalo Energy was professional, polite and patient. I was afforded the opportunity to ask questions before, during, and after the installation of my boiler. Their representatives and staff are extremely caring and knowledgeable. I continue to recommend Buffalo Energy to my family and friends. Thank you, Ms. C. Johnson

- Cynthia J.

Excellent! Everyone was on time, all services were preformed that we asked for and there were no surprises.

- Cheryl L.

RUSSELL RENOVATIONS WNY INC.

The experience with Tim and the family is world class and exceeded our expectations. The job was a huge job that entailed a full gut and custom update to a three floor home that had special requirements. It was a huge undertaking and was met with first rate service and professionalism. 95% of the home was redone, including subflooring for the first two floors. They reconfigured the house by making it more open and functional. New bar/gym and living area was created downstairs from scratch. There were many things that could have gone wrong in a project like this that fortunately was kept to a minimum. Don't be fooled that it's a small family business as Tim will state on the initial call as most larger contractors will overstaff jobs like these to make them more expensive but don't save on time and don't produce better results. They were pulling long hours and rarely took days off over the course of the four month project. To get the flooring done by a deadline we needed met they stayed until 3am and came back at 730am the next morning. Tim is honest and is very upfront about what to expect. We now have our dream home and couldn't be happier with Russell Renovations! You would be remised not to inquire about his services.

- John F.

Perkins Home Improvement did an excellent kitchen remodel. Chris and crew were timely, clean and professional. We love the kitchen and will have them come back to do our bathroom remodel.

- Kathleen K.
Insulation Companies in Clarence
Business Description:

Superior Insulation - We specialize in SPRAY FOAM INSULATION, which is an expanding foam that fits into the nooks and crannies, reducing warm or cool air loss. We are also known as Williamstown Construction, began in 1982 as a construction firm and moved over into the specialty of spray foam insulation 20+ years ago. Being on the forefront, Superior Insulation was the first company in Western NY to spray foam residentially! We pride ourselves in a job well done for our customers.

Recent Review:

On time, quick, clean, respectful of home and property

Reviewed by Ana A.

Business Description:

10 years in business,A+ BBB rating,Free estimates,Quality work quality gauranteed! 10 year labor warranty!

Recent Review:

They did a good job, they did the best thing that every contractor can do and they finished the job.

Reviewed by james f.

Rochester,NY

Angi Certified Businesses

These Businesses meet our standards of certification, which include:

The owner, principal, or relevant manager passing a criminal background check
Required to have applicable state and local licenses
Maintain an average star rating of 3.0 or better on our network, if they have at least one review
Paying to advertise their services
Meeting any other eligibility criteria required by Angi

Business Description:

585.235.6182 | 315.317.4536 | 716.225.5917. We are an A+ rated BBB accredited business that has been on the job since 2006. While we specialize in mold testing and remediation, we are able to fix any issues you may have such as, roof damage, drywall issues, flashing, gutters, etc. We have great subcontractors who allow us to complete each job fully, ensuring the job is done right. We will come to your home, evaluate your problem area, and provide you a free estimate. Ken Bird, our President, ...

Recent Review:

We were very impressed with the very clear communication with every member of the team -- from Ken's first visit to every one of the work crew. They were thorough, efficient and left everything very clean. We are very pleased and recommend Comprehensive Mold Management highly. Totally professional.

Reviewed by Christine C.

Buffalo,NY

Angi Certified Businesses

These Businesses meet our standards of certification, which include:

The owner, principal, or relevant manager passing a criminal background check
Required to have applicable state and local licenses
Maintain an average star rating of 3.0 or better on our network, if they have at least one review
Paying to advertise their services
Meeting any other eligibility criteria required by Angi

A Super Service Award goes to providers who have achieved and maintained a superior service rating on Angi.

Business Description:

2014 Super Service Award Winner in Roofing and Gutter Repair/Replacement!Black Rock Roofing was established in 1946. The name has been synonymous with providing quality workmanship at a fair price for almost 70 years! The business is family-owned and operated with employees that are truly vested in the company's success. This translates into quality workmanship and service because our employees care about the end result and ultimately your satisfaction. Our credentials and track record speak ...

Recent Review:

They did a wonderful and professional job. We have used this company 2 times before and are happy with results each and every time. We love that they explain what they plan to do ahead of time, and when the job is done they clean up the mess. We also like they just double check with us when job is done that we are happy with the results.

Reviewed by Luisa Z.

Business Description:

Licensed and Insured been in business for over 16 years

Recent Review:

They setup an estimate quickly and provided a clear written estimate for both jobs. (The list above is 2 jobs I've combined, I was happy the first time and brought them back for the 2nd - price is for both). Tim was punctual, friendly and professional. Work was done neatly, timely and complete. Very very minimal damage done to plaster for all the outlets and lights added in both walls and ceiling. Old houses with plaster - you always have to expect some cracks and crumbles, but they did great at keeping it to an absolute minimum. I absolutely would hire them again.

Reviewed by Thomas H.

Business Description:

* * * * LOOK AT OUR WEBSITE * * * * Privately owned family business you can count on to get your projects done in a timely manner. Communication is the key to a successful project no matter how big or small. We treat people how we would want to be treated. We call or email customers when we say we are going to. I charge $125 for a professional computer generated quote. If you choose to move forward with the project I credit the entire quote fee towards the project.

Recent Review:

Your Renovation is worth the wait!! My wife and I wanted to renovate our Ryan Homes builders grade bathroom so it was more than just a shower, soaking tub, and toilet. Tim had previously completed a kitchen renovation for my mother and father in law so we immediately knew we wanted him to work on our next project. Due to his high demand and COVID Tim was booking out for months, but we found if you want quality work and attention to detail you have to have a little patience. Once the work began Tim and his team were meticulous about the work area, putting up multiple layers of plastic to contain the dust and debris and then ensuring everything was vacuumed and wiped down at the end of the day. Communication was very open with him and he would discuss the day prior what his team would be working on, this included what time they would be onsite and what they may need for us to have prepared (material and color choices, etc.). Their typical day started at 8am and they worked consistently throughout the day, not ending until everything they had anticipated completing was done. This may mean 5:30pm or 7pm ensuring they stayed on the timeline they provided us, he was even opened to working on random Saturdays (within our schedule of course) to ensure there were no delays to our overall schedule. Every other day or so my wife and I would have a question about material finishing color selection etc. Tim would always listen and discuss collaboratively with us, without making us feel like we had no clue what we were talking about. Warping up the work Tim has always picked up the phone to answer any questions or address any concerns with vendors. The best example our vanity was ordered on Wayfair and came in damaged. Even after the job was done Tim came back to change out the door. It wasn't a huge job by any means but he wanted to make sure that it was done perfect. The amount of passion Tim has for his work is unmatched by any other contractor. Every inch of our renovation alludes a perfection that you will not find anywhere else and we look forward to using him and his team for future projects.

Reviewed by Brian F.

Orchard Park,NY

Angi Certified Businesses

These Businesses meet our standards of certification, which include:

The owner, principal, or relevant manager passing a criminal background check
Required to have applicable state and local licenses
Maintain an average star rating of 3.0 or better on our network, if they have at least one review
Paying to advertise their services
Meeting any other eligibility criteria required by Angi

Business Description:

For close to 30 years, Modern Window has been synonymous with premium, custom window solutions for Western New York and Northern Pennsylvania. When you add our ability to make yours a more eco-friendly home with the fact that we specialize in 100% American-made windows, it's clear why this local, family-owned company has found success for so long. Call 716-873-8800 for your free, no-obligation appointment today!

Recent Review:

From the first phone call this was the most professional experience I've had with anything done at my home. Sales person was accurate, office personnel polite and responsive, and installation guys were wonderful. I've had other windows installed and this experience was by far much better. The final product really added to the appraised value of my home. I would highly recommend.

Reviewed by linda c.

Amherst,NY

A Super Service Award goes to providers who have achieved and maintained a superior service rating on Angi.

Business Description:

Dalex Roofing is proud to be an 8 consecutive year Super Service Award recipient. As a locally owned and operated business, Dalex Roofing has built a reputation as a leading roofing contractor in the Western New York area, continually advancing our practices and offering the latest roofing materials. Whether you need a new roof or a roof repair, our knowledgeable staff will provide you with an exceptional product. We specialize in residential roof tear-offs with new roof installation, new gut...

Recent Review:

After a Nov 2020 wind/rain storm that took off huge sections of shingles off the house and shed . I searched the internet for a roofing company and found Dalex Roofing and called for an estimate. They told me there was a charge for an estimate that can be credited towards the project. I had no problem with that as it means they are serious about their work. My re-roof was only 16 years old and my parents had the roof done prior to their passing from another company who was less than willing to assist with the damage let alone come out and look at it. Dalex came through the roof had been tarped by the ins co. and I didn't know what to do. I forgot who I spoke to on the phone but she asured me that she could get someone out for an estimate. Dmitriy came to give an estimate and explained everything that needed to be done. He even included my disabled brother into the conversation. A very personable yet business-like person. After the estimate was explained and Dmitriy gave us a rough idea of their schedule, I committed right then and there. I knew this was the company to hire and asked for a contract after right on the spot. Now mind you, they were not the lowest estimate. I would have to say I contacted over 15 companies. Some gave outrageous estimates, lower estimates and some never showed. The next few weeks gave Buffalo, NY some interesting weather and not only did it cause me worry but gave my disabled brother anxiety and depression. A "broken" roof with rain, sleet, snow and high winds caused my brother anxiety and he thought the roof was going to give way. The day of the project the crew showed up bright and early and got to work right away. They take their reputation seriously and definately do a thorough job. My one cat was entertained all day long between running from window to window to staring at the ceiling whenever she heard noises. She had me laughing, I wonder if they knew they had a supervisor that day. They did an excellent job, it was 16° outside, light flurries in the morning, it did not phase them one bit. Cleanup was on point and I have done a perimeter check, haven't found any debris in the snow covered ground. They raked, shoveled and used a blower to gather up anything from the job. I am extremely impressed and If I ever need ANYTHING done to my roof, this company is definately getting a call. Will also refer them to family, friends and neighbors as well as being s reference if needed. I can't express enough how pleased I am with the company from start to finish.

Reviewed by Chris B.

Business Description:

2014 Super Service Award Winner in Roofing, Windows and Doors! In the past 25 years, Ivy Lea Construction has become the leading full-service remodeling firm in the Ken-Ton area. Our name has become synonymous with quality, complete customer satisfaction, and excellence… one job at a time. Ivy Lea Construction specializes in every aspect of home remodeling: custom built additions, kitchens, bathrooms, roofing, siding, windows, doors, and concrete projects. No home improvement project is too ...

Recent Review:

we had 10+ double hung windows, a new slider & a new door installed. we selected our Sunrise windows & immediately noticed the difference in our comfort level this past winter; even in the summer with no A/C, the house stays a lot cooler than before. I was a little nervous since this was going to cost a good amount, so I researched forever (it seemed), interviewed a few folks re: costs, & decided on Ivy Lea. I wanted peace of mind in case of any issues, now & down the line. I wanted quality windows & professional install. the entire process of working with Russ, choosing products & securing financing was easy. the installers were prompt, skilled & personable. we were so happy with the window process that we're back again this year working with Russ on a much bigger project!

Reviewed by Deb V.

Business Description:

Alfano Construction & Remodeling, LLC is a small company located in Eden, NY providing professional services to most of Western New York. Please contact me directly at alfanoconstruction@yahoo.com or call 716-566-8879. Feel free to text the same number for fastest reply.

Recent Review:

We had (Zak) previously remodel our master bath 2 years ago. He hasnt changed at all. A total professional. His work ethic is tops... His knowledge extraordinary.. His attention to detail, cost analysis, honesty and project completion time perfect. So we had Zak install a heated element that goes below the tile flooring a bath tub, fixtures and vanity. Everything looks specacular. You wont go wrong hiring this guy.. You may have to wait for a short while.. Because he's always comitted to finishing his curent job(s) but he is worth the wait.

Reviewed by Lynn I.
Explore Our Solution Center for Helpful Insulation Contractor Articles
Insulation Contractors in Clarence