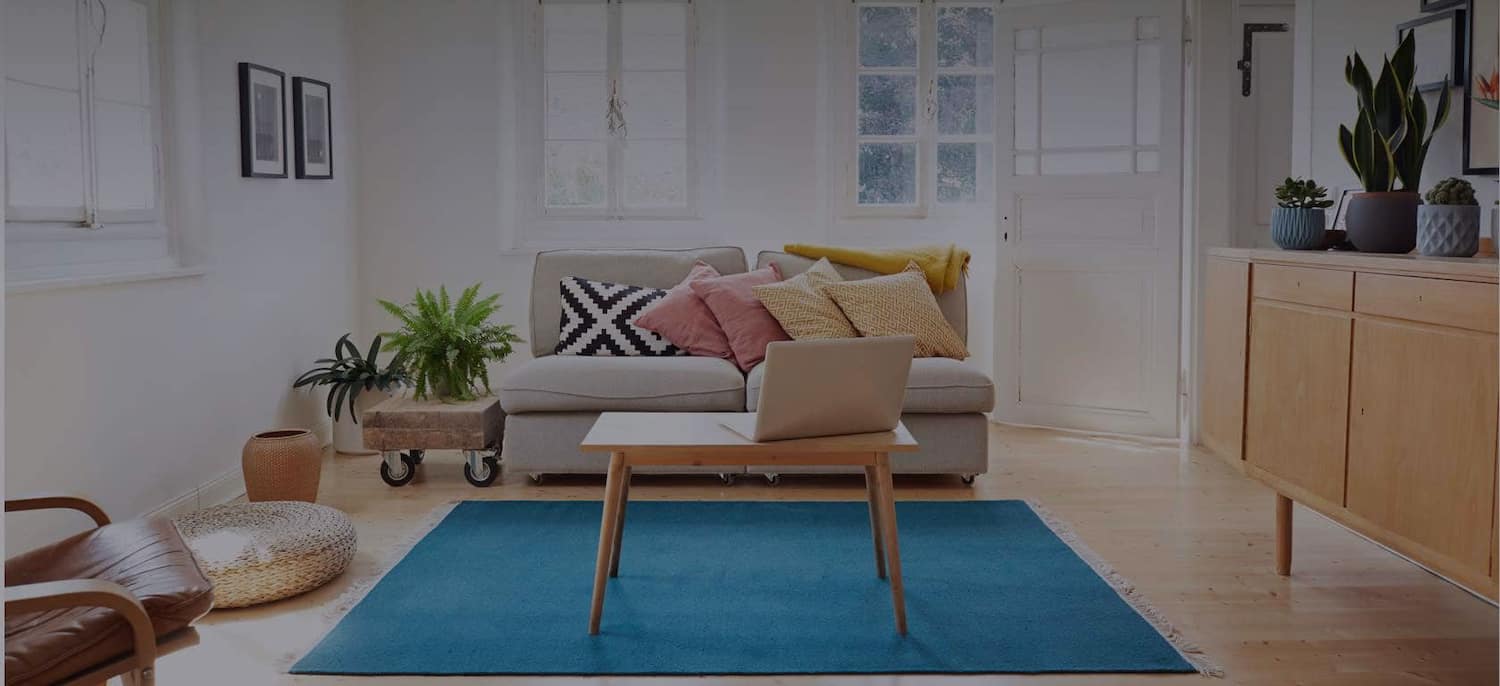 Get matched with top Insulation Contractors in Edgewood, NM
There are 21 highly-rated local insulation contractors.
Recent Insulation Reviews in Edgewood
Remarkably well! PCB laid the foundation last fall, 2019. They were careful to match its elevation to the existing house and didn't miss it by even a quarter inch. The main construction started om April 6, 2020 and finished on June 23, 2020. The work was done as per the approved plans and better. We were very impressed with the owners ( Mr. Felipe Silva) attention to detail and prompt responses to our questions or concerns and requested revisions or upgrades. The workmen conducted themselves very professionally and were highly skilled at their crafts. They were also a lot of fun to visit with. We were particularity pleased with the carpentry and roofing skill it took to blend the new addition into the original house and a prior addition. The tile work, cabinetry, counter tops, stucco and wall finishing/paint are all beautiful. Less visible is the plumbing and electrical work it took to tie the buildings together. Once again, very well done. The project came in on budget, plus the cost of the upgrades we requested, and had approved prior to work beginning. I'd recommend PCB to anyone interested in a quality remodel project. They are a really excellent group of people.

- Charles A.

This is an incredible family owned and operated business. Their roofing product and solution set is top notch, and for a flat roof, there really is no other care-free option. They are extremely professional, clean, efficient and they care beyond belief. They go out of there way to protect you, your house and everything in the immediate area. They are friendly and easy to work with, and just a great group of people. I had them replace a roof on a house that I sold, and immediately asked them to help out on a new purchase. I have experience with structured foam and spray foam applications, and for our New Mexico location and climate, this is the very best solution for your roof. I am quite happy and satisfied, and you will be as well.

- Mark S.

We are so incredibly happy with ERG Construction&Designs work and professionalism! They, Eric and Bernard, were so prompt and reliable, plus the quality of work at the incredible quickness is amazing. They also were very respectful of our space and very kind. I highly recommend this company for any project. We will definitely be requesting they're return in any home improvement project we have in the future.

- kelsey m.

Above & Beyond Home Improvement Inc

Shai was great at giving me recommendations for my strange patio leak. He had his crew weatherproof my window at no charge the next day. I thought he had great recommendations and he could have saved me lots of money if I'd found him earlier. I will be calling upon him to do projects for me in ithe future. Very impressed.

- virginia K.

Advanced American Construction Inc.

I have only good things to report about Advanced American Construction Inc. (AAC). The President of the company, George Chrzanowski, responded quickly to my initial email, and also to all messages that I sent to him while the work was in progress (I was going to be out of town for the major portion of the work). Before I left I cleared out all but the large pieces of furniture from the rooms, and the workers covered all of those things to protect.them from as much plaster dust as possible. The workmen are all employed by AAC, they are not sub-contractors. It turned out that when the walls were opened they found major water damage between the exterior stucco and the inside drywall, so damaged insulation had to be replaced and a fungicide applied. They also applied a waterproof coating around the windows and installed new insulation before plastering the inside, applying a diamond finish, and re-stuccoing the necessary areas outside. They then rehung the blinds, cleaned up all the debris, and outside areas that they had used for any debris, vacuumed up a lot of dust and bits of plaster, and left everything in excellent condition. The only jobs for me to do were to vacuum again (plaster dust gets into everything) and replace the furniture. I certainly recommend this company, and would hire them again !

- Natalie C.

Daniels Plumbing, Heating and Air Conditioning, LLC

I had a great team from the sales representatives Brian to the very knowledgeable, efficient , polite, honest installers Jason and Kyle. Jason explained everything regarding the new Honeywell T6 Programmable thermostat and answered all my questions. Daniel's heating and cooling hires the best . The process are great prices but most of all the honest and excellent work they did. They installed a energy efficient heater that cut my gas bill in half. I love the money I am saving for me. Well worth the install.

- Debbie T.

The company is very professional. They provide top of the line materials and fine workmanship for a reasonable price.

- Sue S.

I would highly recommend Carrasco Roofing for both roofing and stucco application. They are very professional and did an outstanding job of installing a TPO roof and insulation. They also do wonderful stucco work. Both traditional and synthetic stucco. I was so pleased with their work that I recommended the neighbors on each side of my house and they did a TPO roof and synthetic stucco for one neighbor and traditional stucco for the other neighbor. I give Carrasco Roofing an A+ rating for both Roofing and Stucco work.

- Freddie B.

Advanced American Construction Inc.

We bought a block construction 1800 square foot duplex in the North Valley that was built in the 1950s. To get the FHA loan we had to fix the "structural" issues like the foundation and roof and block before they would give us the loan. After the "structural repairs" were complete the first contractor was too busy to continue helping us. We needed a second contractor to do everything else to make it habitable. I called Advanced American Construction and the contractor returned my call the same day and met with me the next day to evaluate the project. From that point on they finished gutting the duplex to make everything new. They replumbed everything from the street in with PEX tubing. At the time I was not 100% sure that we needed to do so but in hindsite we are very happy that we did it then. They also put in new water heaters and built the closets around them. We asked for a shower with two shower heads and everything works wonderfully with excellent water pressure. When we bought the duplex it appeared nothing had been done to code. Our contractor did everything right so that we wouldnt have to worry about issues in the future. It was more expensive than we were anticipating but it will help any resale price in the future and I can sleep at night knowing the water pipes aren't leaking and the water heater door is fireproof. All of the ceilings were sagging and the door frames were out of square and odd sizes. The contractor's team repaired the damaged ceiling rafters and re-plastered every wall and ceiling at my request. They did such a uniform job troweling with the structolite base that I had them leave it like that. Additionally, the contractor recommended replacing the inadequate old ceiling insulation and insulating under the duplex. It had been much colder Inside than Outside during the winter but with the structolite and insulation the entire duplex warmed up. Now that we've moved in and its summertime we are finding that the inside temperature is much more tolerable with the structolite and insulation as well. The contractor also recommended keeping the old hardwood floors. This was our original plan but we had veered awkwardly away from the charm of our little rustic abode. We appreciate that he expressed his opinion regarding the atmosphere we were trying to achieve: simple, clean, close to the original, with wood floor living areas and tile bathroom and kitchen and simple white baseboards. He also recommended that we refinish the brick floors in the bedroom. At the time I was not sure but I knew that I would have to do it eventually. They look so much better! He triple insulated the walls between our bedroom and the tenant bedroom for our privacy. When the electrician carved up the kitchen wall to redo the wiring he reframed the wall without charge. The tile work in the bathrooms and the cabinet installation look great. They repaired the exterior stucco around the doors and the two new windows. We passed all the inspections and I'm confident that all of the work that has been done was done well. We are comfortable and our dogs are happy. I am convinced that every serious remodel done to code costs twice as much as you would expect and takes twice as long but in our case it was worth it. I trust that if there is a problem in the next year the contractor will stand by his warranty. I was able to reach the contractor to ask questions etc easily. I also want to emphasize how professional he was compared to some other sub contractors we have worked with. He listened to what we wanted, asked questions, made recommendations, gave more and less expensive alternatives and then completed the work that we agreed upon. If there was a questions or problem he fixed the situation immediately and never made an excuse. My recommendation for other homeowners is that they make sure that they fully understand what they are asking for and have a detailed estimate in writing. Make sure that you understand the labor price above and beyond the price of the job (additional demolition, trash hauling, reframing, etc) and check in weekly to see how many additional hours you are racking up. If the charges seem to be excessively high, discuss them with the contractor and you will probably find that his prices are within a reasonable range for quality work done to code. Attached are photos of the laundry room vanity, the brick bedroom nook, and the view into the kitchen.

- Ellen K.

Advanced American Construction Inc.

In short: Very well! In long: For my project I had several different people and companies working on this and did the majority of the project coordination myself, thinking I could save money that way. (Which was not so clever) As I had never done a project like this before, I had many problems with communication with the companies and therefore quite some delays. We are talking about building one room (355 sq ft) and upgrading another (200 sq ft). Architect, Electrical, Heating/cooling, Door installation I did with other companies, but I would not do that again. George Chrzanowski (Owner of Advanced American Construction) is the right guy to talk to and get advice on your WHOLE project! Don't outsource parts to others. He has so much experience, knowledge and most importantly: the right resources for all those jobs. His estimates are spot on in terms of times and cost for big jobs as well as small jobs. His workers are very friendly and impressively skilled. The workmanship at each phase of the project was remarkable. All the neighbors and friends and even the other contractors I had here who visited or also worked at the construction site were quite impressed with the quality, speed and execution of their work here. Even the city inspectors praised the workmanship of this extension building. It turned out great and we are very happy with the end result. George is very responsive, flexible and helpful with pointing out the smallest details to consider. Make sure you plan very well and include the contractor early on in your project to avoid unnecessary pain later on. I learned that here. I am glad I worked with them and as a matter of fact we will have the next house improvement projects given to George again.

- Stefan m.
Insulation Companies in Edgewood
Explore Our Solution Center for Helpful Insulation Contractor Articles
Insulation Contractors in Edgewood