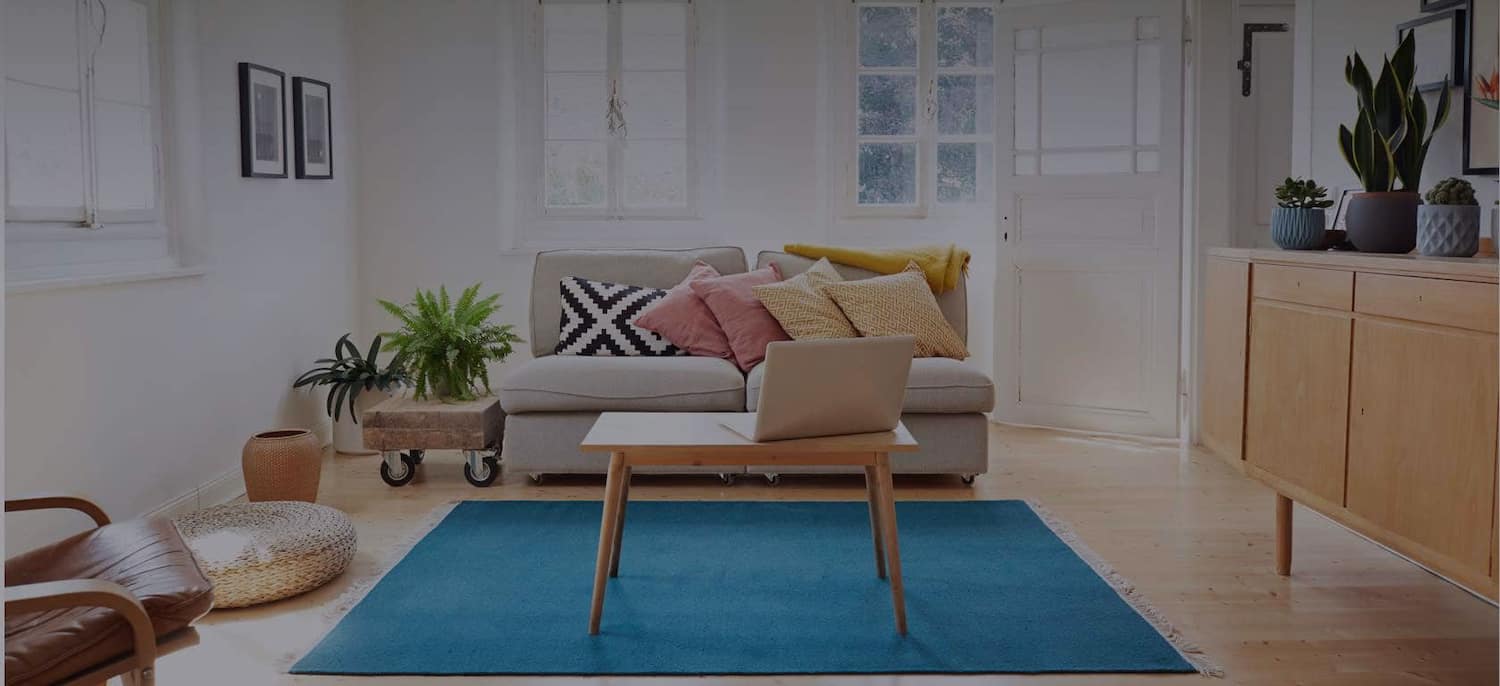 Get matched with top Deck Cleaning Services in Rochester, MN
There are 2 highly-rated local deck cleaning services.
Recent Deck Cleaning Reviews in Rochester
Lane the owner and his team are exceptional -- prompt, thorough, conscientious, and professional. I've had several friends and relatives hire Eclipse to paint their homes, all of whom have been extremely satisfied with the company's outstanding work, craftsmanship, and attention to detail. This painting company is about than just painting your house - it's about the prep work that will make the job last, as well as the attention to detail that makes the finished product look spectacular. Our Craftsman-style 1916 stucco home and expansive cedar deck have never looked better. 5 Stars! Highly Recommended!

- Daniel B.

Can't say enough good things about Frank's work! I am a property investment consultant from out of town and had agreed to take on a project in Rochester which needed to have mold remediation, electrical, plumbing, floor refinishing and painting completed within two weeks from closing to move in. Finding a paint contractor to take the job on was a huge challenge - after reaching out to multiple companies, I was able to get in contact with Frank. The job had to be timed on a very precise schedule, which he was able and willing to accommodate. The house is a 2800 SF home that needed full interior painting, plus ceiling paint in some rooms. Most were not comfortable with the timeline, or having to paint their way around electricians who would be working at the same time. I had another painter tell me that even with a crew, it could not be done. Frank and his guys managed to make it happen, not only on time, but a day earlier than expected. The price was right as well - I had one other painter who was willing to come out and give me a quote, and he could not beat the price to include the specialty SW Harmony paint we wanted, or the timeline it needed to be done in, which required a crew. Frank was patient with me while I took up until the last day to select the paint colors, which had to be the perfect shades of white for my client, and he worked with me to decide how to paint a room with strange ceiling angles that I was quite confused on. He was 100% correct - it looks amazing. Also hIs crew has a great attitude and were happy to work with me and other contractors constantly getting in their way! With all of the rushing and working around electricians and painting ceilings, Frank and his crew managed to not leave any paint spots on the white wood floors, which had been refinished just the week before. He also agreed to last minute take on a plaster repair when an electrician had to unexpectedly cut into a wall to move an outlet. Plaster repair is not easy to hide, and I was expecting to be able to see some outline of where the outlet once was. He managed to repair it perfectly - you would never know it was there - That is when I knew I would be hiring him again! Before he was done with the paint work, I decided to hire him to pressure wash and stain the wood fence that had never been properly sealed. He picked a color that would match the antique front door, and again, it looks perfect. I have already signed up with Frank to do the work on the upcoming basement project for the home and some window treatments. Looking forward to working with him again soon!

- Lauren R.

I contacted Hamlen in fall of 2016 - too late to get deck work done. I kept in contact with the owner (Trevor) and he was able to do the work in June 2017. He gave us options, recommendations, and probable reasons we had continuing problems with the previous deck finish. The cost was reasonable and the results are impressive. I had forgotten what our deck could look like - it's beautiful again. By the way, Hamlen was the third contractor I've contacted in as many years trying to get this work done. The owner was the only contractor to consistently return our calls or emails, and meet with us personally. Excellent all around.

- James G.

I can't say enough great things about No Name Painter. Tim and his crew not only do quality work, but they are responsive and take care inside the home. I hired No Name Painter to completely paint the entire interior of my home. No Name Painter worked with us on recommendations for the best product to cover up the old, very bright paint and provided the exact finish we had envisioned.  Not only that, but you couldn't even tell they were in our home other than the beautiful paint job! No messes, just a beautiful home! The attention to detail was really appreciated, especially after all of the stress that goes along with buying a new home. We have gotten several compliments on the work, too. Their follow up is amazing and even answered a follow up question I had about how to care for the walls. Fantastic job. I will be using them again and recommending them!

- Sara F.

We started with the entryway (two storey), and I was so pleased, we just kept going! if he had any questions when I wasn't there, he would text or call me. He is very easy going and at the same time responsible and completely trustworthy. I've already started lining things up for this winter to do more!

- AM S.

Reecer Remodeling & Drywall

Jeremy is a perfectionist. At the end of putting a second coat of paint on he was walking around with a brush and can looking for any mistakes. He also did extra work not bid to get the job done right. Very easy to work with. He also explained why he did certain things as he went along. Very pleased with the work.

- Richard K.

Rebuilt and expanded existing deck.  We had structural issues with original deck which needed to be addressed.  Issues were addressed and deck was expanded as well.  Work was meticulous and professionally done.  We are thrilled with outcome and have had loads of enjoyment.  These guys don't fool around and do great work!!!!

- Daniel L.

It is all in the preparation. Work began as promised. Crew with owner scraped (using hand tools) and caulked all necessary surfaces. Custom colors matched to expectation. Two coats for solid and trim colors. Grounds, windows and adjacent improvements well protected. Crew began work promptly each day. Work progressed methodically and well paced. Application of paints was of a high professional quality. Clean-ups were complete. Crew was courteous. Project finished as agreed. Quoted price paid with happiness upon completion. Highly recommended company.

- Ian L.

Initial meeting and estimate went well. Told the work would begin in several weeks and work i was requesting would be done for price quoted. workers came a bit earlier to do power washing. Did not do any cleaning of the deck floors and a week later had not come back, so I called company to ask when they were coming back and to ask about the deck floors. Was told at that time that some wasp nests were under or near the decks and that I needed to get rid of them first. Note that the company did not let me know this was a problem prior to my calling. I took care of the wasps within several days, then about 2 weeks later I called again to ask when they were coming back. I was told that they would return the following Wednesday and Thursday to finish. Workers returned for those two days, railings and spindles were stained and deck floors were only slightly cleaned. Two days later I received the bill asking for payment within 2 weeks. I took photos of areas that needed touching up on the staining and after washing a small part of the deck, took photos of the cleaned area and very dirty water. I called the main office on Monday to tell them that I would not pay the bill until the work was finished and explained what needed to be done. Someone called me back (the person who had done the scheduling), I explained what needed to be done and sent the photos by email to him. He said he would look into it and get back to me. The following day a manager called me and told me that the deck floors could not be power washed any more than they had been done. I explained that the areas closest to the railing were obviously cleaner and the remaining dirt was obvious. He then said that if I wanted to risk damaging my decks they'd come back. I told him I would think about it and get back to him. Also told him that I was very disappointed that this had not been told to me upfront, that power washing the deck floors would not be thorough. . He apologized, but it's really too little, too late. They did take me up on my suggestion to inspect the work. I will not use this company again and do not recommend them. I will pay the bill, less the amount charged for the deck floor power washing, and will again request that they return to do the touch up work. I'm not holding my breath. Also, the workers did not return my hose to the storage container, left landscaping rocks scattered on the lawn, and smashed a drain spout somehow.

- Nancy W.

Frank may be a good painter, I don't know. I wrote a polite message asking him to take a look at a deck project because he was Angies-listed under deck maintenance. The project would have required stripping the peeling paint, which admittedly is difficult. His reply was curt, "stripping paint off a deck isn't something I do." Nothing else. Maybe he isn't much at customer communication, maybe he was offended by my request to prep the deck before painting, or maybe he was as rude as he seemed. Maybe he will be angry that I posted this, but I'm not doing it as revenge. I merely wanted to review that I wouldn't bother to hire or interview a business who communicates in such a way. Some other painters replied politely and thanked me for considering them.

- Michael F.
Deck Cleaners in Rochester
Explore Our Solution Center for Helpful Deck Cleaner Articles
Find Deck Cleaning Services in
Deck Cleaning Services in Rochester