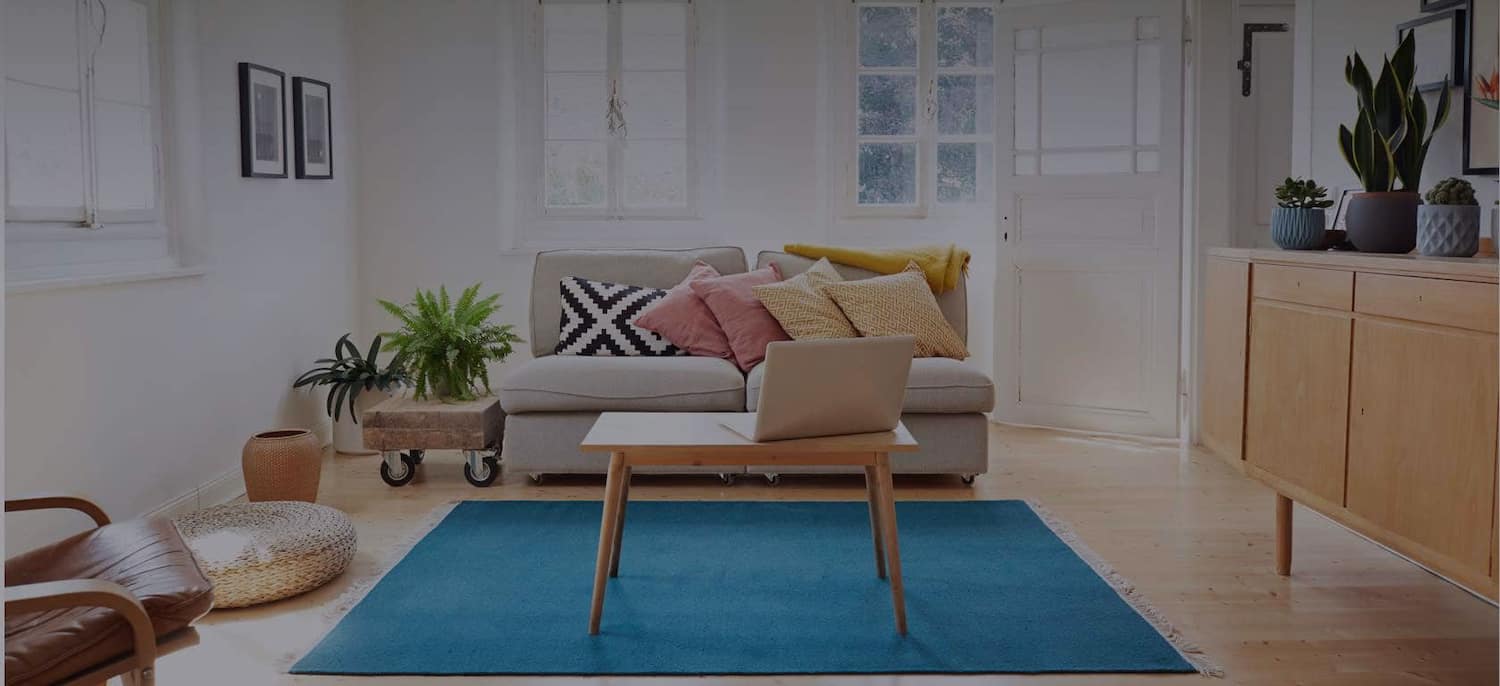 Get matched with top Drain Cleaning Companies in Duluth, MN
There are 5 highly-rated local drain cleaning companies.
Recent Drain Cleaning Reviews in Duluth
Mr. Rooter Plumbing of Tampa

I received a call from my renter on a Friday night that sewer was backing up into the tub. I called Mr. Rooter and they stated they worked on the weekend without premium pay. He was having problems at first getting the cap off and then was able to and he routed it out. The problem came back the next day so I called again. The person on the phone was very polite and concerned. The worker went back out the next day and took the cap off and routed it out to the street that time. They wanted to charge me for service again but agreed not too. Two weeks later I get a call from the County Health Department of a health concern of the park I am in stating sewage was flowing under my mobile home and if it was not fixed in a time frame I was going to be fined. No one had called to tell me about the situation, neighbors or renters. I called Mr. Rooter again and explained the situation she said she would send out one of the top plumbers and figure out the situation. He had to dig a new trench and replace the pipe. We also had the problem with the raw sewage odor. I was they owned a landscaping business and they would incorporate lime in in and they knew what to do. She always saw my side of the story. He was there 7 hours and I never got another bill. The problem is fixed. They are not cheap but they will finish the job and will not brush you off. They were there when they said they would be there. The receptionist never lost her cool and she was very sympathetic.

- Sandra L.

Apollo Plumbing of Pinellas

Considering our bathroom drain lines stopped draining and it was New Year's Eve and we had a house full of out of town guests, I would say the Apollo guys were heaven-sent. They worked all day to get the drain lines back up and running in time for all of us to take our showers and get ready for the night's festivities. They were our holiday heros.

- SUSAN P.

Benjamin Franklin Plumbing Duluth

Overall this was easier than I expected. Like I said, we are really cautious about repairs to this house and I am 100% satisfied with this plumber's work. Oh yeah, the guy even pointed out an area where pipes could possibly freeze and sure enough when we had the strech of below zero days, they did freeze up one night and I knew exactly where to thaw them.

- Ross P.

I called in the morning and described my problem. They sent someone out with a couple of hours. The guy listened to my concerns as I showed him the basement and where the drainage issue was located. He told me the price and also if he went out past 50 feet that there was an additional charge. He was professional the entire time he was and answered any questions. The only thing that would have made it better was if he would have cleaned up.

- Jennifer K.

Fossum Plumbing & Heating LLC.

I also liked that Fossum Plumbing is a local, independent (not corporate) business. I would definitely use Fossum Plumbing again.

- J P.

was able to upgrade the system from 84% to 97% efficiency system and was able to adapt a new heat exchanger that is paying for itself. They dropped everything to get it in and up and running. knowledgeable and adaptive to the new problems. In the past have helped with other emergencies, ie sump failure and bathroom plumbing leaks that have averted disasters. can't thank them enough.

- kevin k.

Have used once before- approximately 8 months ago for another plumbing job. They were on time, very professional and the price was reasonable.

- Dorothy B.

It went great. Tthere was a plug in the trap from some almond bark from cooking. The almond bark wasnt poured in the drain it was some excess from the dish that came from the microwave. I though that I cleaned the bowl completely prior to putting it in the sink. When the plumber came he remove the trap which then he was able to get a quater size plug of almond bark that was solid and completely pluged the drain.

- Neil S.

Dryke Plumbing & Heating Inc

Jason pointed out that the PVC drain pipe elements were improperly sized, which caused poor connections and an improper slope in one drain line. Also an ABS coupling was used where it shouldn't be and also the hot water supply line from the water heater was undersized. He gave me a quote and he returned with an associate to replace it all with completely new PEX supply tubes and PVC drain pipe. He also replaced the undersized copper pipe from the water heater. They did good work and it's all been running fine since. It's dry as a bone under the sink - no leaks, no more galvanized steel pipe from the last century, and full flow of hot water. .

- Michael L.

It went well. He got the job done quickly and also tightened my shower head so it would not drip. Very good professional service. I thought it was expensive but then have to admit that it was worth it to have a bathtub that drains freely.

- Candace K.
Drain Cleaning Companies in Duluth
Business Description:

Honesty, Integrity & Quality Workmanship Yes, it's that simple... When we say we will be there Tuesday at noon, we are there! When we tell you it will cost 50.00; that's what you can expect on the invoice. And when you just want the faucet replaced, we won't try to talk you into anything else. We use quality products on all our projects! We stand behind our work and our word. That's how we do business. That's our promise to you... our customers. We have the skills and staff to work ...

Recent Review:

Great work, highly reliable and comminicatve service provider, great Weil-McLain eco system!

Reviewed by Angela S.

Business Description:

We are a union shop and our work includes commercial as well as residential plumbing, heating, HVAC, and fire protection. We employ 40-70 hard working employees. We use various local subcontractors to offer a complete project for our customers. We are licensed, bonded and insured and hold the required licenses for MN and WI.

Recent Review:

I highly recommend AG Obrien. They came to fix some plumbing problems we were having and it was fixed rather quickly and the man was so nice and kind. Very nice people to deal with from the minute they answered the phone.

Reviewed by Mare S.

Business Description:

Delta Van Lines one of the most trusted Nationwide movers provides the first-class treatment that your belongings deserve. Our moving company offers a variety of moving services that can be customized based on your specific requirements. Are you looking for a local or state-to-state moving solution? Choose Delta Van Lines to ensure your moving experience is absolutely smooth and free from any kind of stress or confusion. If you are looking for someone to facilitate a residential or corporate ...

Recent Review:

Delta Van Lines was a terrible experience. They are brokers and don't let them tell you differently. My sales person, Natalie, was quite nice until I started having problems. Then she would not return my calls. She promised me that they used their own trucks and drivers ( except upon rare occasion ) . Not true. My pick up was "Big Boy Moving." Four guys in which one was on the phone the entire time, one was skyping in the bedroom with the doors closed and the other two were working. The head guy immediately told me there would be an extra $300 for a long haul and $150 for a bulk shipment. I had told Natalie the elevator was right there next to the loading dock at my apartment. She said no problem, no long haul charge. The bulk charge, I never did understand and they really couldn't explain it . When I called Natalie while this guy was trying to collect this money, she said and I quote "Well I will never use them again.". She said she would call me back and that's the last I heard from her. I was stuck. I ended up calling Big Boy Movers and they had no answers either. Before the movers were done, they came right out and asked me for a tip. Of course I gave it to them, they had my stuff. But they literally asked me. This was the most unprofessional experience I have had moving. I have written an email to the manager Joshban Molina who has never responded. Natalie stopped communicating the minute she had my money. The only good thing that happened was that they were on time. I do not recommend this company at all. Besides the rudeness of the actual movers, there was no support from the company I had hired, Delta Van Lines. They could have cared less.

Reviewed by Cathy A.

Business Description:

Additional DBA - Shubitz Plumbing + Heating.

Recent Review:

Chris was great to deal with and Ryan the installer was amazing. I highly recommend Chris Shubitz for heating or cooling issues.

Reviewed by Stephen K.

Business Description:

Welcome to ASP Plumbing. As a full service mechanical company available 24 hours a day, 7 days a week, we're there when you need us. We are your total plumbing and heating solution for residential and commercial needs. From repairs and replacements to new construction and remodeling, we are your complete plumbing experts. Our goal is to provide you with prompt, honest, and high-quality service at a reasonable price.

Recent Review:

CHOOSE A DIFFERENT COMPANY! TLDR: They knocked out my heat in the middle of winter and charged me $200 to turn it back on. I hired a plumber to verify that the tankless boiler in our new construction house was converted properly to use propane. The plumber left without turning the gas back on, which caused the unit to get an error code and stop working. This knocked out our hot water and our heat. I didn't notice immediately that the heat was knocked out because it's radiant in-floor heat, which takes a very long time to cool down/heat up. I spent 30 minutes or so on the phone with the plumber to clear an error code (004) on the unit, which was caused by it trying to start with no gas supply (recall he left the gas off when he left the job!). Finally, after clearing the error code, we have residential hot water- little did I know that the code also had to be cleared on the radiant side of the unit, so my heat was still out. I became certain that my heat was not working about 36 hours after the plumber knocked it out. They sent a different person, an HVAC guy, out to see what the problem was and determine if it was their fault. Even though he had to clear the exact same error code (004) on the radiant side of the unit, he said it was not their fault, he cleaned an ignitor, and had to charge me $200. I paid him after a little bit of arguing because I realized I shouldn't waste his time with it. I called the office to explain the situation to them. The office lady insisted it was not their fault, she could not refund my money, but I would receive a call from the department manager. It has now been 3 weeks and I have not received a call. This whole fiasco was created by a plumber not verifying his work- he left without turning the gas back on! So he obviously could not have verified the system was working when he left. Making mistakes is fine- everyone makes mistakes. But to charge your customer $200 to fix your company's mistake? Despicable!

Reviewed by Alex T.

Business Description:

For over 40 years Litman Construction Inc. has specialized in residential and light commercial remodeling, repairs and maintenance. Litman Construction has a full time crew who provide professional, skilled services to take care of just about any home, apartment building or business; repair, maintenance or remodeling project. With just a call, you can arrange for a convenient estimate or scheduling of your next project. You'll find our company a dependable, affordable and an efficient way to ...

Recent Review:

Litman Construction won a bid through St. Louis County to install a vertical lift (elevator) to make our home handicapped accessible for our son with special needs. We began the project in ample time to complete it by the end of our funding year. We completed our portions of the project and Sam assured us that the project would be done on time. Two weeks before our funding year ended, Litman construction began their work, assuring us it would get done. The lift had not been ordered, so our project was not completed on time. It lost our son $12,000 of county funding to use this year for a handicapped accessible shower and ceiling lifts to keep him and our caregivers safe during transfers. Litman apologized, but did nothing to make the situation right. They proceeded to blame us for the delays. My husband was up until 2 AM one morning removing a wall so Litman could begin their work. Had we known that Litman's delays would be that impactful, we would have done what needed to be done ourselves. We could have easily done what needed to be done in a weekend. Litman Construction essentially sheet rocked and painted a U-shaped "closet" that was 5 feet deep, 6 feet wide and 12 feet high. They added a 42 inch high wall on top of the 8 foot wall my husband had already built. They sheet rocked and painted 204 square feet and charged $5,145 for their labor (85.75 hours over 30 days). On-line estimates put sheet rocking at $1.50-$3.00 per square foot (materials and labor combined) which would put our project at $306-$612. Even though Litman did not touch the lift (Arrow-Lift the lift manufacturer installed it) they charged a 10% mark up on the lift, and the electrician they hired (TK Electric) wired the main circuit board incorrectly so it was destroyed the first time it was hooked up. Their response to that was "He's done them for us before, but I guess mistakes can happen." Litman construction did not even do their work well. They left sheet rocked seams for us to have to blend into a wall above (they painted up to bare sheet rock). The bottom door header was put in crooked (it is 36" wide) and the dimensions for the door were incorrect despite them having a plan. When the lift was installed, shims needed to be placed at the top so the door opened correctly. We had to fix all their shoddy work after we fired them from the project. There was no service recovery or effort to make their mistake right. When we knew that the project was not going to get completed before the waiver year was up, Sam, the project manager, told us that he has had funding extended (our social worker never had heard of that) and that my husband was handy so he could complete parts of the next projects to fit into the money we have left over this year. He blamed us for the delays. In the end, Litman was paid for their job and there was no accountability for them. I left a one star review and told our story on their Facebook page and they deleted all four of their reviews. They turned off the ability for people to post to their page except in the comments of their posts. Instead of responding to a complaint, they deleted it. That, to me, says volumes about their company. If you want timely, high quality work done, go elsewhere.

Reviewed by Nena J.

Business Description:

Hibbing Plumbing is the smart choice to serve your residential and commercial plumbing needs. Check out our complete list of services later in this listing. We are certified by manufacturers such as Uponor, Rehau, Viega, and Wardflex to name a few to install their plumbing systems.

Business Description:

Additional contact name - Mr. Brian Heisel.

Recent Review:

It went well and the plumber was very accomadating/personable.

Reviewed by David H.

Recent Review:

He arrived on time, did the work promptly and with professionalism.  It was a great job.


Reviewed by Susan W.
Explore Our Solution Center for Helpful Drain Cleaning Company Articles
Find Drain Cleaning Companies in
Drain Cleaning Companies in Duluth