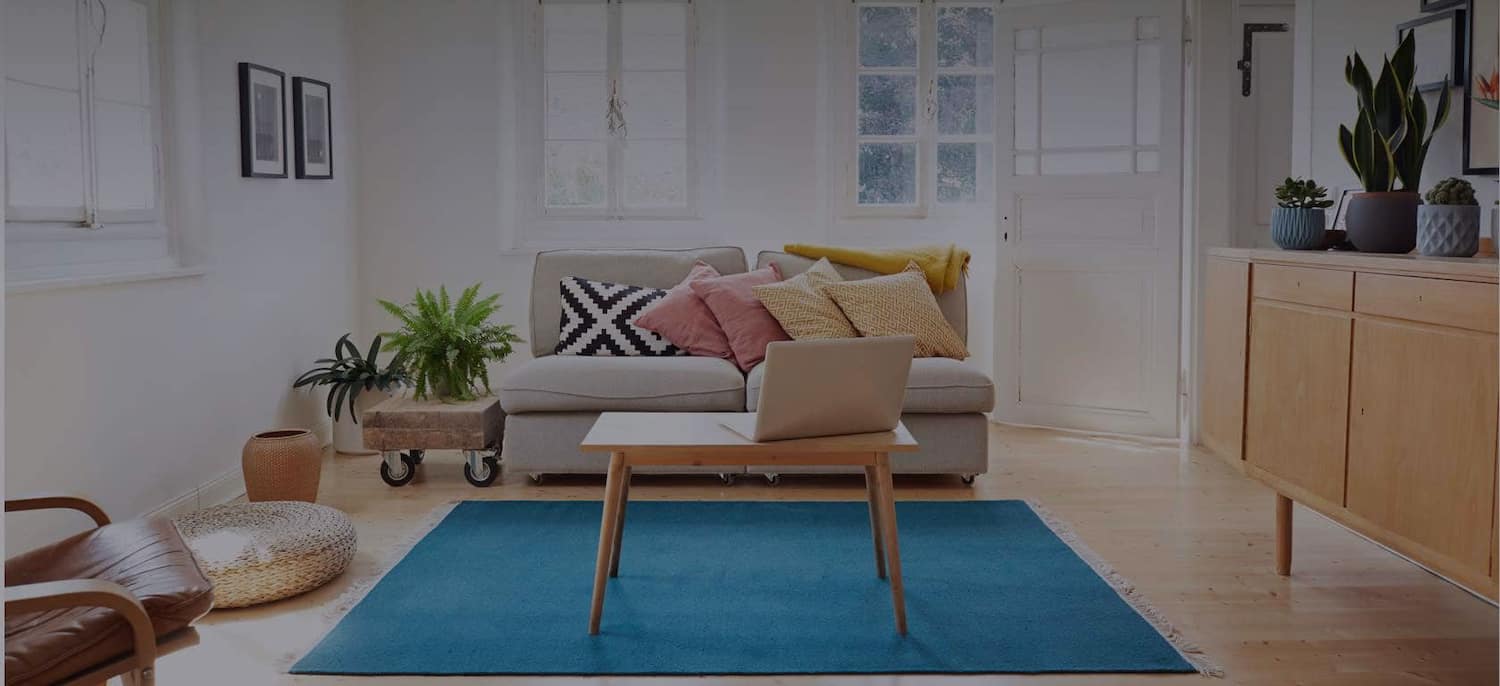 Get matched with top Basement Remodeling Contractors in Mountain Home, AR
There are 1 highly-rated local basement remodel.
Recent Basement Remodeling Reviews in Mountain Home
It went really really well. Mr. Richards did great work and completed the project on time and on budget. He handled everything once we had a plan we approved. It was great. I would definitely recommend him. We have moved to another state and have not had a good experience, I really wish Mr. Richards were here. I would hire him in a heart beat!

- Valerie G.

Super tradesman/craftsman-I've used ReadyRemideling on two separate jobs and not disappointed at all with their workmanship, attention to detail and cleanliness—highly skilled in designing and installing ceramic tiles and electrical upgrades. You won't be disappointed by choosing ReadyRemodeling, LLC

- steve t.

Ace Handyman Services NW Arkansas

They are really a great company to deal with. The office staff was very good at dealing with there customers. Handyman Matters does exactly what they say they are going to do. The crew was friendly and professional as well. I would recommend this company to anyone and would use them again.

- Judy T.

Bella Vista Contractors Inc

Our experience has been terrific. They have been willing to work with us on the project which has allowed us to do some of the tasks, reducing the overall cost. Their prices are very reasonable, they are very detail oriented. The estimates are line itemed out so you know what each task will cost. They did not require any payment before the work was completed. They responded quickly and gave an honest assessment of the time and cost of the project They consistently met their timelines They answered multiple questions about the best way to complete some the tasks we were doing on our own They work as a partner with you throughout the project and keep you updated along the way They worked well with the other professionals coming in and out of the project, for example the plumber, electrician, HVAC, etc. Wonderful experience, will use them ANYTIME we have the need.

- Samantha H.

I walked in curious from what I've seen on TV. I scheduled a time to come in to participate in a 90 min presentation and review called an open house, I learned what it is like to buy directly from the manufacturer and how it could save me thousands. I joined and started shopping right away. I did exactly what I thought I would do, save thousands. If you are remodeling...please stop buy or check out their website before you spend a dime on retail.

- Bradley H.

It went very well. They were friendly, professional, proud of their work and absolutely did not mind answering our millions of questions. They cleaned up after themselves and did not leave a mess (wish our children would follow suit). The bathroom subfloor had water damage due to cracked tile and they realized the original contractor had used the wrong type of flooring. They corrected that, replaced the tile, added more support in the basement and basically made our previously ugly bathroom pretty again. We plan on remodeling the entire home and will be using them.

- Gary J.

Bella Vista Contractors Inc

Whole house remodel issues? Thankfully not too much to report here. I lived in the house, moving from floor to floor as the work was done. There were only a few things to mention: Some of the contractors were neater than others. The HVAC guys never totally cleaned up after themselves. There was ductwork pieces left all over the place. When the drywalling was finished I vacuumed out the ducts to remove nails, drywall pieces, spackle, etc. as no one seemed to have done this. An ornamental window in the foyer was broken accidently when the original walls were being removed - this was replaced at no charge. There was an issue when the walls were being replaced around the old thermostat, causing the furnace blower (AC) to freeze up and then melt and flood the new pergo floor around the furnace. A furnace guy was called right away, thermostat replaced, furnace checked, flooring dried and repaired in a couple spots (still pops once in a while when walking over that area). There was no charge to us for handling this issue. Some of the sub-contractors were very and quot;uniqueand quot;, but all seemed to be good at what they were there to do. Everything was clean and all debris was stored on our property in a trailer for a time and hauled away after all was complete. Soffit Beam repair? No issues at all. Master Bath remodel? Some nails popped in the ceiling of the room below the bathroom. John came out to sand and spackle the nail pops a couple of days after calling him. Some of the grout has broken off in the shower and one or two small spots on the edges of the flooring. I will repair, not a big issue. All in all - Bella Vista Contractors know how to get a project done correctly and pretty much on time. Plus they have a great attitude and are all around decent guys - a bonus.

- Camille C.

The work is always done in a timely manner. No surprises. Keeps us informed of the process throughout. Doesn't leave a mess. Never have to worry witih these guys.

- Deb T.

Biggs Mountain Construction Llc

Great work, very knowledgeable, fair price, excellent customer service.

- Sherry S.

My entire downstairs (approx. 1200 sq. ft) flooded with black water and was discovered late Christmas day. Ronnie and Marvin's crew showed up that evening and worked until 11:30 pm cleaning up the worse and sanitizing everything. All furniture that was damaged was removed and the rest stacked in the few dry spots that were available. They used heavy equipment for 3 days to remove the moisture and then have worked every day until 2/4/2013 to tear out and replace walls, molding, bathroom and carted off over 6 trailer loads of water damaged "stuff". Once construction was completed, all furniture was moved and everything was left spotless and even better than when they started. R and R has the correct certification to deal with the contamination from my "flood" plus I could trust them 100% to be in my house without my having to be there. They kept me informed of everything that they were doing as well as offered suggestions to try and save me money where they could (insurance co. would not pay). I am so impressed with R and R and would definitely recommend them for whatever you need done in or outside of your home!!!!

- frances b.
Basement Contractors in Mountain Home
Business Description:

Moretto Plumbing & Design Bentonville, AR, 72712 (479) 262-9595 Moretto Plumbing & Design is a reputable plumber in Bentonville AR. Don't Hesitate to call us now! Get more with Moretto! Tankless Water Heaters, Water Heaters, Water Heater Installation, Water Line Replacement, Garbage Disposals, Toilet Installation, Drain Cleaning, Sewer Replacements, Water Maintenance Centerton AR Plumbing Contractor, Plumbing, Toilet Installation, Water Heater Installation, Water Line Replacement http://moret...

Recent Review:

I knew that I was going to need very good help with this water heater replacement. The old one was 22 years old and had a lot of sediment in it. Also the location was difficult to get to. Jack sheduled the appointment to fit my schedule. Brad and Mickey arrived promptly and tackled the situation. As expected, the drain was clogged and the tank was way too heavy to lift out without draining. When using air pressure failed, they pulled out a shop vac, jerry-rigged a small hose on the end and slowly suck out enough water to allow the tank to be lifted out. They're one of the best crews I've ever had working for me. I have my mechanic, my electrician, and now I have my plumbers. I'll never use anyone else and I highly recommend them.

Reviewed by Pam G.

Business Description:

ARCBAZAR provides online architectural design. Services include: New Residential, Remodeling, Interior Design, Landscape, and Commercial Spaces. Clients launch a competition for a project online at ARCBAZAR.com by providing a brief description and images/dimensions. Several Architects & Designers participate in the competition. By the end, Clients receive multiple design packages and choose the best solution. To view completed projects, please visit www.arcbazar.com

Recent Review:

Good for initial idea generation - will not replace an architect familiar with local Building Codes

Reviewed by Jeffrey P.

Business Description:

We do all remodeling & new construction. Will work Saturday but not Sunday in order to attend Church with my family. Will provide 24 hour emergency services on Sundays.

Rating Not Available

Pros who have not yet received a review do not have a rating displayed.

Business Description:

We are a soundproofing supply company, we provide and recommend product for your application. Applications: home, basements, ceilings, garage conversion to music practice, and commercial applications.

Business Description:

We are a reliable construction company who has been in business in the Batesville area for over ten years. We have many subcontractors we can call upon allowing us to do all phases of home construction and remodeling.

Rating Not Available

Pros who have not yet received a review do not have a rating displayed.

Business Description:

The end product will be your Blue Prints, Floor Plans, Notes or drawings (non-technical nor artistic required) designed and converted digitally into 3D (Isometric) full color digital images. (animation available). The purpose and value of my service is convey ideas and purpose of my Clients (Architects, Designers, Artists, Contractors, Home Owners etc.) into images from 8.5 to 11" to Large format such as Poster Board or Bill Board size for advertisement or demonstration, Video 3D animation al...

Rating Not Available

Pros who have not yet received a review do not have a rating displayed.

Hot Springs National Park,AR

Business Description:

Sandy Sutton grew up in historic Hot Springs National Park. From an early age she found joy in the art of design and later attended the University of Arkansas. It was there that she developed her design philosophies and fine tuned her wonderful sense of style. The application of Design Excellence has always been Sandy's trademark. A hallmark of her ongoing success is that she has a rare ability to absorb her client's personality and lifestyles and translate them into rooms of distinction. San...

Business Description:

We offer home remodel or repair, concrete repair, pole barn/shop construction, new concrete products from standard to decorative, concrete basement walls and ICF wall construction.

Rating Not Available

Pros who have not yet received a review do not have a rating displayed.

Business Description:

we provide service to homeowners realtors and investers we also offer turn key service and we do constract as well as sub work.we are ins.

Hot Springs National Park,AR

Business Description:

We are a small company based in Hot Springs, AR. We have over 8 years experience doing all types of remodeling and new construction jobs. Since we are small and have a low overhead, we can afford to bid jobs at quite a bit lower than the competition. We take our job very seriously and we will not leave a job until it is done the way we would do it in our own home. However, we can get the job done very fast. We work very hard to make sure each and every customer is 100% satisfied, and ...

Recent Review:

They did not show up when agreed to, they only worked half day but stated worked full days, did not remove their garbage from the job but was in contract to do job, and threw boards and shingles into wooded area on my property instead of removing per contract. They over charged on parts, materials where 6 dollars however charged me 25 dollars needed 20 items, not a big deal for one however when you need 20 of them it adds up. Repair to sheet rock was not done correctly you can still see tape lines under popcorn ceiling mix. Also he agreed to do certain jobs for the price but failed to do all work.


Reviewed by Donna L.
Find Basement Remodeling Contractors in
Basement Remodeling Contractors in Mountain Home