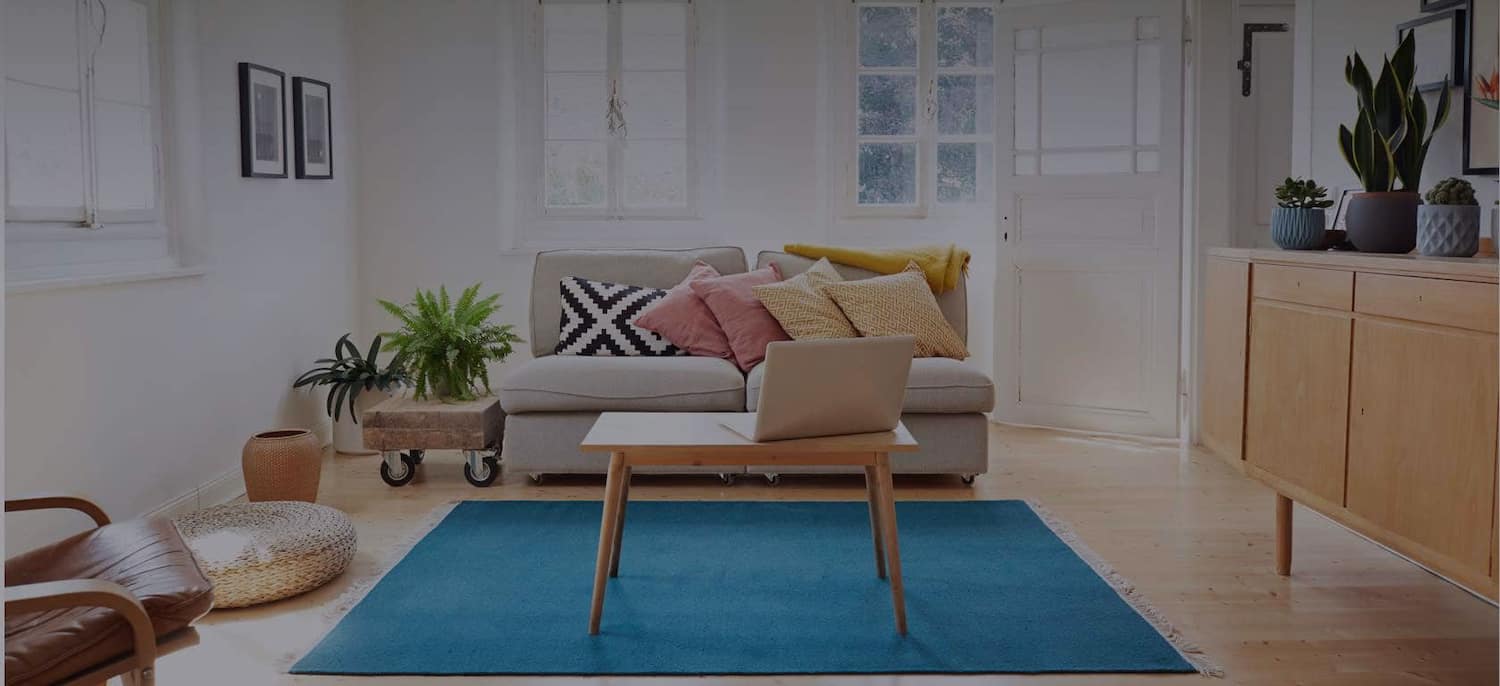 Get matched with top Insulation Contractors in Mcgehee, AR
There are 1 highly-rated local insulation contractor.
Recent Insulation Reviews in Mcgehee
Provided an estimate which was substantially better than the next lowest bid and with a larger amount of foam insulation. (8 inches instead of 5 inches). Rafters were 2x8 so at a glance you could see that I received 8 inches of insulating foam. The truck was later than expected but the home is in a very rural area. The applicators worked hard and conducted themselves in a very professional manor. I was very satisfied with the price and the job they did.

- Clyde S.

SprayDay Coating Solutions LLC

Ben was just great. My roof job was done in good time and really turned out great and they did the cleanup. My husband and I are very pleased.

- Arlene H.

My husband's woodworking shop burned down and we hired Mr. Ernest to rebuild it. His estimate was accurate on what it would take to rebuild. His price per hour was $27.00 per hour and that included two helpers. The quality of work is excellent. The roof is tight and we have had several storms now and there have been no leaks. My husband is using his shop everyday and there have been no problems with the workmanship. Mr. Ernest showed up on time, worked hard while he was here, he was very professional, and we will use his services again if the need arises.

- Sandra J.

Bella Vista Contractors Inc

Whole house remodel issues? Thankfully not too much to report here. I lived in the house, moving from floor to floor as the work was done. There were only a few things to mention: Some of the contractors were neater than others. The HVAC guys never totally cleaned up after themselves. There was ductwork pieces left all over the place. When the drywalling was finished I vacuumed out the ducts to remove nails, drywall pieces, spackle, etc. as no one seemed to have done this. An ornamental window in the foyer was broken accidently when the original walls were being removed - this was replaced at no charge. There was an issue when the walls were being replaced around the old thermostat, causing the furnace blower (AC) to freeze up and then melt and flood the new pergo floor around the furnace. A furnace guy was called right away, thermostat replaced, furnace checked, flooring dried and repaired in a couple spots (still pops once in a while when walking over that area). There was no charge to us for handling this issue. Some of the sub-contractors were very and quot;uniqueand quot;, but all seemed to be good at what they were there to do. Everything was clean and all debris was stored on our property in a trailer for a time and hauled away after all was complete. Soffit Beam repair? No issues at all. Master Bath remodel? Some nails popped in the ceiling of the room below the bathroom. John came out to sand and spackle the nail pops a couple of days after calling him. Some of the grout has broken off in the shower and one or two small spots on the edges of the flooring. I will repair, not a big issue. All in all - Bella Vista Contractors know how to get a project done correctly and pretty much on time. Plus they have a great attitude and are all around decent guys - a bonus.

- Camille C.

It went as described. Even finished a little earlier than expected. Great person. Great product. Great experience.

- Brian T.

They did all the work in one day and did a great job. I can not say enough about the great job they did. Repairing other things that needed to be fixed when putting in my unit was included in the price. All of his crew were so nice and professional. I would recommend them to anybody!!

- Sandra M.

Terminix - Batesville -Termite & Pest Control

I have a contract with them. It costs me $70 every quarter. I do not have any complaints with them. I have taken advantage of some of their other services at a good price. I will continue to use them in the future.

- Bill M.

Ronnie and Marvin were great to work with. they were truly professional, on time for appointments, detailed estimates, discussed our ideas and offered alternative ideas that made a difference. We were out of town throughout the majority of the remodel but were in constant contact with R&R if there was an issue. they also provided photos via text so we could see the work in progression. we added one more job (painting) to the list after we began the project. This was a huge time saver for us and they did an outstanding job. we have two great looking rooms. We have future remodel needs and R&R will definitely get our business again.

- richard b.

Biggs Mountain Construction Llc

Great work, very knowledgeable, fair price, excellent customer service.

- Sherry S.

Everything went well from dean then new installation was well pleased. Installers were professional corteorious, and understanding of our needs.

- Joe S.
Insulation Companies in Mcgehee
Business Description:

Founded in 2008, Sunpro Solar is one of the leading providers of rooftop solar for the Gulf Coast region. Sunpro Solar designs, installs, and maintains the solar panels on residential and commercial properties. Sunpro Solar has a proven history and reputation for providing quality service and has been ranked #18 for 2016 Solar Power World's Magazine Top Solar Contractors nationwide.

Recent Review:

First of all, we would not choose to install solar if we had it to do over again. If we had been informed, we would have avoided getting sucked into the sales pitch we were given about selling power back to the electric company. Sunpro sales failed to inform us of the paltry pay-back the utility would give us for the power we now generate on their behalf. Basically, the electric company charges thirty times more for power than they pay us for our meter "running backwards". Oh how the solar industry loves to use that term, but what it means at the end of the day is that we are paying on a large loan to generate power for them. Nor were we informed that the loan we took out for solar would be considered by most banks a 2nd mortgage on our property. We had endless problems with Sunpro and would NOT recommend this company to anyone. From the time we signed a contract it took TEN months to get hooked up to the grid! Along the way we had regular and innumerable problems with Sunpro dropping the ball on us, to the point of ridiculousness. We are thoroughly disgusted at this point, especially because the state inspector that finally showed up informed us that we had just that day appeared on the state docket — after being told by SunPro that they had submitted the inspection request weeks prior. We kept hearing things from the SunPro office that turned out to be false. There were multiple problems with the administrative offices of this company — while we feel that the ground crews did a good job when they were here for installation work. Here is the list of issues we've had with this company — 1 - The salesman did not convey the complexity of our installation — either to us (ahead of signing) or to the SunPro staff so that they could assess the installation ahead of time. This resulted in confusion and delays, and a less than optimal execution vis a vis protecting our trees. 2 - There were multiple miscommunications on SunPro's part that resulted in project delays. We often felt that it was only through our own diligence that information got conveyed between involved entities, to wit: SunPro's various teams, our electric company, and government offices. 3 - Our installation was supposedly scheduled, and we were ready and waiting at home for the crew... which never showed up. In following up, we learned that our "account manager" had spaced it out. This resulted in another two weeks' delay. 4 - On a regular basis we were told we would receive call-backs from SunPro staff to update us on status and in answer to our questions. Frequently we did not receive promised phone calls from the seven different "account managers" that were assigned to us (including at least one supervisor). We found it surprising and confusing that we kept hearing, "I'm your new account manager." This shuffling between staff members demonstrably contributed to delays and misinformation. We ultimately found out that we'd been lied to about inspection scheduling, resulting in six more weeks delay. While it is still unclear which SunPro entity was responsible for the misinformation we received, we definitely lost trust in the company's word. 5 - The incompetence we've suffered at the hands of this company has also cost us in much wasted personal time, and stress. If it weren't for our time-consumptive monitoring of the situation and our constant follow-through, who knows how much longer the delays would have been??? 6 - The installation crew was not provided with either training or the type of equipment that could have prevented damage to tree roots on our property — trees that are very important in terms of both property value and environmental benefits in a desert climate. We cannot recommend Sunpro Solar. While we appreciated the two installation crews who did a good job, the administrative-level problems were continuous and daunting, up to the very end. Our impression is that this company jumped into the home solar market without having sufficient infrastructure in place to support its customers. As is so often the case, accountability to the consumer has been sacrificed on the altar of company profits.

Reviewed by c M.

Business Description:

We have up to 12 months same as cash financing available for qualified buyers.

Recent Review:

Terrible company. 11 months later window still leaks. We had to hire another company to fix the problem. Use this company at your own risk.

Reviewed by Jim M.

Rating Not Available

Pros who have not yet received a review do not have a rating displayed.

Business Description:

We manufacture Advanced Energy Panels (AEPs). AEPs are a retrofit for historic windows or any window people can't afford or don't wish to replace. AEPs are interior window insulating panels and can be installed in any building –office, home or industrial. AEPs have a higher insulation and air sealing rating and provide greater comfort than most replacement windows, yet they are a fraction of the cost. AEPs are custom made to fit over existing openings, protecting, preserving and improvin...

Business Description:

Arkansas Roofing Kompany Roofing is a full service roofing company specializing in the residential & commercial roofing market with nearly a century of experience in the building industry. We handle all types of roofing needs from asphalt shingles to metal application. Our team will install seamless gutters, windows, all types of siding, blown fiberglass insulation as well as rolled insulation. We are a family own, member of the Conway Chamber of Commerce. A fully insured, bonded corporation,...

Recent Review:

Customer service was excellent. We love the products and will be buying more in the future!

Reviewed by Jo M.

Business Description:

We Are a home builder and remodeling company, we do commercial work also. We have been in business since 2006 and we started doing Spray Foam Insulation in 2011. As owner of the company I do most of the work myself with a helper or two.

Recent Review:

Over budget, late, low quality work and contractor team was low quality. When there are problems like we had a water problem that was known of by HD remodeling it was blown off and we had to fix our selfs. Also due to slowness and inability to manage sub contractors we nearly lost bank financing due to lack of completion percentage as apposed to money spent. No supervision of subcontractors allowed weeks and months to go by with no work being completed like purposely dragging feet and adding cost for personal gain. HD was never a advocate for us as his customer. He put the subs first. Would not suggest using HD remodeling for custom home

Reviewed by Lewis I.

Business Description:

Whether your next construction project is large or small 24-7 Construction is committed to helping you complete that project quickly and for the best price possible. If you are looking for a construction company that can do it all look no further. 24-7 Construction is licensed and bonded with over 30 years experience in both residential and commercial construction. We also have established relationships some of the best and most experienced sub-contractors in the industry. We can get the job...

Recent Review:

Rating Not Available

Pros who have not yet received a review do not have a rating displayed.

Business Description:

We have been in business since 1974. We specialize in painting, however we have a broad set of skills including but not limited to Drywall finishing, room additions, trim, flooring, and roofing, power washing, hauling, and much much more. We are licensed and bonded Call us for your free estimate TODAY!!!

Rating Not Available

Pros who have not yet received a review do not have a rating displayed.

Business Description:

E. S. General Contracting was started in January 2012. Owned by Dustin Higby and Joe Chapman, Dustin moved away though he is still a co-owner. The E.S. stands for Eagle Scout because we are both Eagle Scouts. Generally it's just me, Joe, doing the work, however if the job is large enough I subcontract with Stroud construction. Billing is determined by the job, I base most estimates off of $20/hr per person working plus material. Roofing is quoted by the square (10 ft by 10ft area). Free est...

Business Description:

WARMZONE is a national company designs and sells radiant snow removal systems for heated driveways and walkways, radiant floor heating and roof deicing. We have a trained staff of professionals that will learn about your project requirements and perscribe the best solution possible to heat your driveway or home. We have a network of subcontractors across the United States. Our consultations and designs are free and we have one of the largest selection of proven products to choose from. Call o...

Recent Review:

They were absolutely wonderful. Will sure recommend them

Reviewed by jorge d.

Rating Not Available

Pros who have not yet received a review do not have a rating displayed.

Business Description:

We are a soundproofing supply company, we provide and recommend product for your application. Applications: home, basements, ceilings, garage conversion to music practice, and commercial applications.
Explore Our Solution Center for Helpful Insulation Contractor Articles
Find Insulation Contractors in
Insulation Contractors in Mcgehee