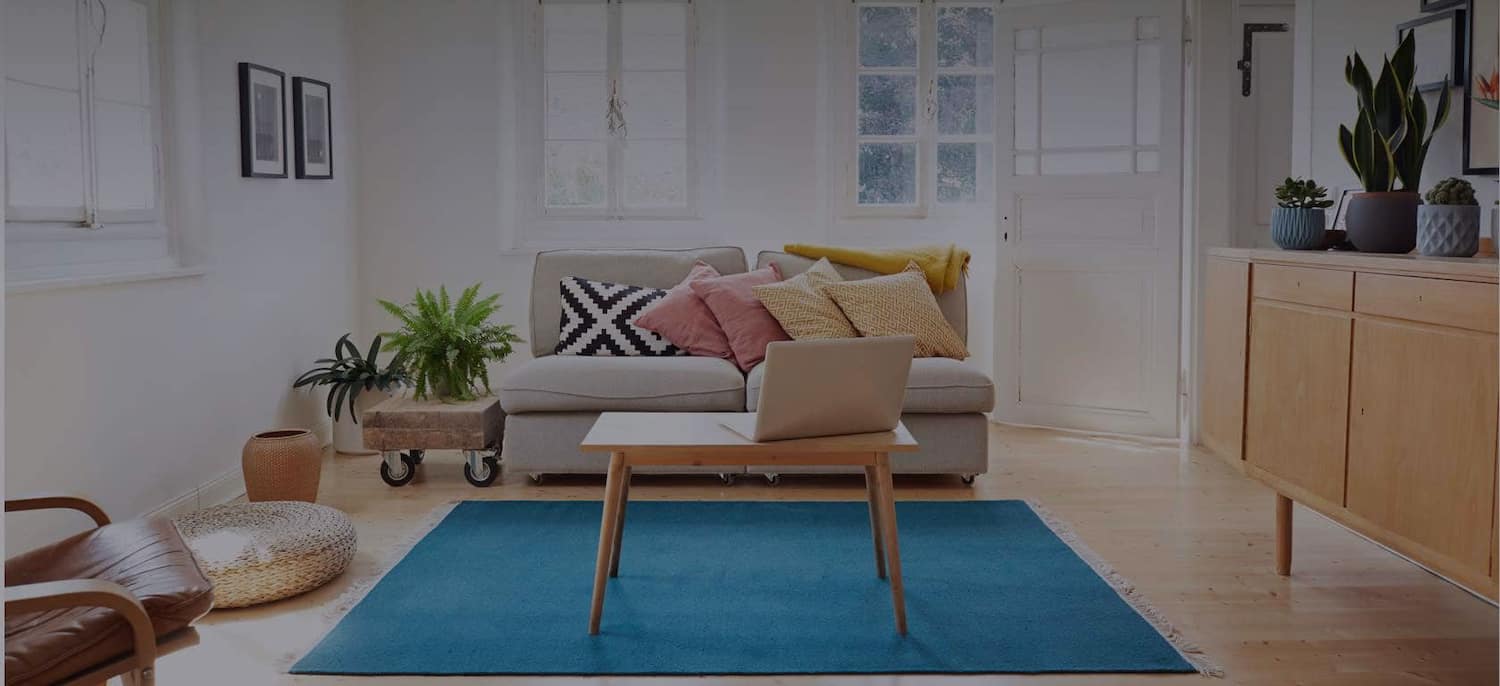 Get matched with top Building Architects in San Francisco, CA
There are 43 highly-rated local building architects.
Recent Architect Reviews in San Francisco
Itay from Everlast Construction is the only person you'll need to go to for all your remodeling needs. After having two different installers not show up I turned to Everlast. So glad I did. He gave me a very reasonable estimate and I booked him for 2 weeks later. His communication and follow-through were excellent. The space is much brighter and the tiling transforms it into an entirely new bathroom. Itay and the team are incredibly professional and tidy and the work turned out fabulous. I know he and his team worked really hard to put everything together for us and we really appreciated his time and effort! We love the results so much that our next project is have Everlast Construction do our master bath too.

- Barbara C.

I own a home that's a historic building and they were able to transform my space in just a few short days from old, ugly, and boring to new and modern! They were very accommodating and the quality of their work is very impressive! I had a very specific design in mind and they were able to work with me to achieve it. Gideon was responsive and easy to communicate with, and the team did amazing work on site. They tore down walls installed new cabinets, lighting, rewired electricity, fireplace, opened up the wall to allow space for an addition, a bigger window to add more sunlight and more. Gideon's professional knowledge and guidance contributed greatly in completing the project to my satisfaction. The house was complete in 4 weeks! I have recommended Everlast Construction to many people already and will continue in doing so.

- Anthony C.

I highly recommend Oren SOD Home Group! He is very knowledgeable, answered all my questions (and more) , very professional, and responsive. Oren spent over 5 hours during our first meeting showing me all the possibilities that can be done to my house (kitchen, bathrooms, livingroom, dinning room and all the rest of the house), if you know little about all the little details about remodeling your home (like I do), Oren will definitely explain it to you in terms that you will completely understand and turns your ideas into this beautiful 3D design. Oren also had awesome ideas and recommendations on how to attain your dream home. He knows house histories, and why houses were built in a certain way! He is unlike any other contractor that will just throw out random price of how much the renovation could cost you without showing you hard proof. I am a visual learner, so when he made this amazing 3D design using the exact measurement of my house, he by far blown my mind with his experience and knowledge. It even gave me a chance to actually change few things that did not quite look right with kitchen. He will make sure you will enjoy and have fun designing your home. Bar, you are the best!

- Charles O.

I had Ariel come over and give me a quote on re-doing my bathroom. He started one week later and finished 2 days early. We had a number of contractors come out to our home to give us an estimate for what we thought was a pretty straightforward job. I'll spare you the details of how difficult it was to find someone who could show up and then provide a quote, but suffice it to say, Everlast Construction was worth the patience. My design was probably more complicated than most, but he was really great about making sure the design was laid out exactly as I envisioned it. I had a custom design den and it looks better then the nicest hotels. His work was absolutely meticulous. We like his work so much he is now doing our fireplace and kitchen floor as well. Very professional and easy to work with! Thanks Ariel

- April M.

This is the second time we hire Everlast Construction, this time it was much bigger project last time we just moved in couple years ago we did basic remodeling and some cosmetics. This time we expand the home did really complicated remodeling in 2 phases. Our PM was Ariel he was the once who managed the first project, this time when we called we ask for Ariel and they told us he don't really does that anymore, when we contact him directly he was immediately told us he will be the one who will manage it for us. We would hire them anyways but we already know Ariel he know us it feels so right that he just jumped in we didn't even ask him to do it for us. The process was very good, The work came out to be catalog photo, we are so happy that we hire them the second time for this project.

- Terry V.

Ariel has been a dream to work with. We had to fire our last contractor as he was just too slow! Ariel came in and did a HUGE remodel in three months. This included: bathrooms, painting interior exterior, foundation work around the entire house, pavers, pool, outdoor kitchen, flooring, etc After feeling like we had the right team on our hands, we hired them again for a kitchen remodel! The kitchen included demoing of a wall, moving the sink from the wall to the island, whole new design! a ton of electrical and plumbing work,countertop, backsplash, etc. The beauty about Ariel is that not only does he do quality work, you can actually get a hold of him- and within hours! If you've ever or never done a construction job on your home, communication is one of the biggest areas that people complain the most about. Ariel is upfront, responsive, and dependable- and very reasonable financially. He's also pretty creative and solution oriented. We had a Ariel made me feel valued as a customer as well, which, you just don't really get in this industry. It's a relief to finally treat someone with kindness and get it in return! All in all, we wouldn't think twice about going with another contractor for our home remodeling needs. We are so happy a neighbor recommended him as we'd probably still be looking for good contractor.

- Anthony P.

Highly committed to your satisfaction, professional, and adept at quality remodeling within any budget. You will find the result you are looking for with SOD Home Group just as I did. They remodeled and redesigned my home from start to finish. No shortcomings or mistakes. They did a solid job and I am grateful for it. It took about five months of consistent and continuous work but sooner than I expected, they completed the job with time to spare. The results are fantastic and welcome. My wife, family, and friends are loving the new look and will certainly hire for their next job.

- Ryan K.

We hired Everlast Construction for major renovations to our home including creating a master suite, remodeling the kitchen, and adding a laundry room and second bath. From the beginning of the process they were extremely responsive, getting me an accurate quote quickly and following up often. Our project manager, Ofer, listened to my ideas and made helpful suggestions based on what was realistic within our budget and the scope of work. We were not living in the home during the remodel and we had a new baby, so we were unable to be present while most of the work was completed. Ofer always kept me informed and answered all of my questions. We felt like we could trust him and the other contractors completely. Everlast Construction took care of all of the planning and permitting required to ensure that our remodel was done correctly and to code. Ofer also took us to everlast showroom. We are extremely pleased with the careful work that was completed in our home and will be using Everlast Construction for other improvement projects in the future.

- stuart k.

We are very happy with our Kitchen remodel last year. So much that we had Everlast Construction do our Master Bathroom recently too. Everlast took our visions and ideas and built to our designs both times. We did a lot of research on the individual components that we wanted and then made decisions that came out beautifully. Several visitors have said that pictures of our kitchen and bathroom belong in a magazine. Very friendly design staff and all the workers answered all our concerns. We had Itay out to our home and he took the measurements and listened to our ideas, before giving us an estimate. Then it was itemized in our contract. Excellent pricing compared to other bids we received. We have had such great results that we will have Everlast remodel our guest Bathroom in the near future.

- David V.

My wife and I hired Oren at SOD Home Group for our new home build in mountain view, CA. My wife is very detail oriented and is very organized. She and Oren hit it off from the very beginning because of this. On our first meeting, Oren insisted that our builder be present and he took the time to ask about his supply sources and asked many questions about the build time line, looked at our house plans, and offered a new perspective on some planning issues we hadn't thought of. He literally went room by room asking questions about my likes and dislikes, my wife's likes and dislikes, and our three children (two boys 16 and 8 and my daughter who is 5). We have loved how Oren compiled the list of all options for let's say paint, tile, carpet, hardwood floors for each and every room etc and then puts the finalized list together and communicates that to the builder with a itemized list so that there is no confusion. The remodeling went smooth and without any issue. Al workers wear mask all day while they worked inside the house and made sure to sanitize all the spaces. Need I say more? Great!! You can't go wrong with this professional!!!!

- Kevin M.
Architects in San Francisco
Explore Our Solution Center for Helpful Architect Articles
Building Architects in San Francisco