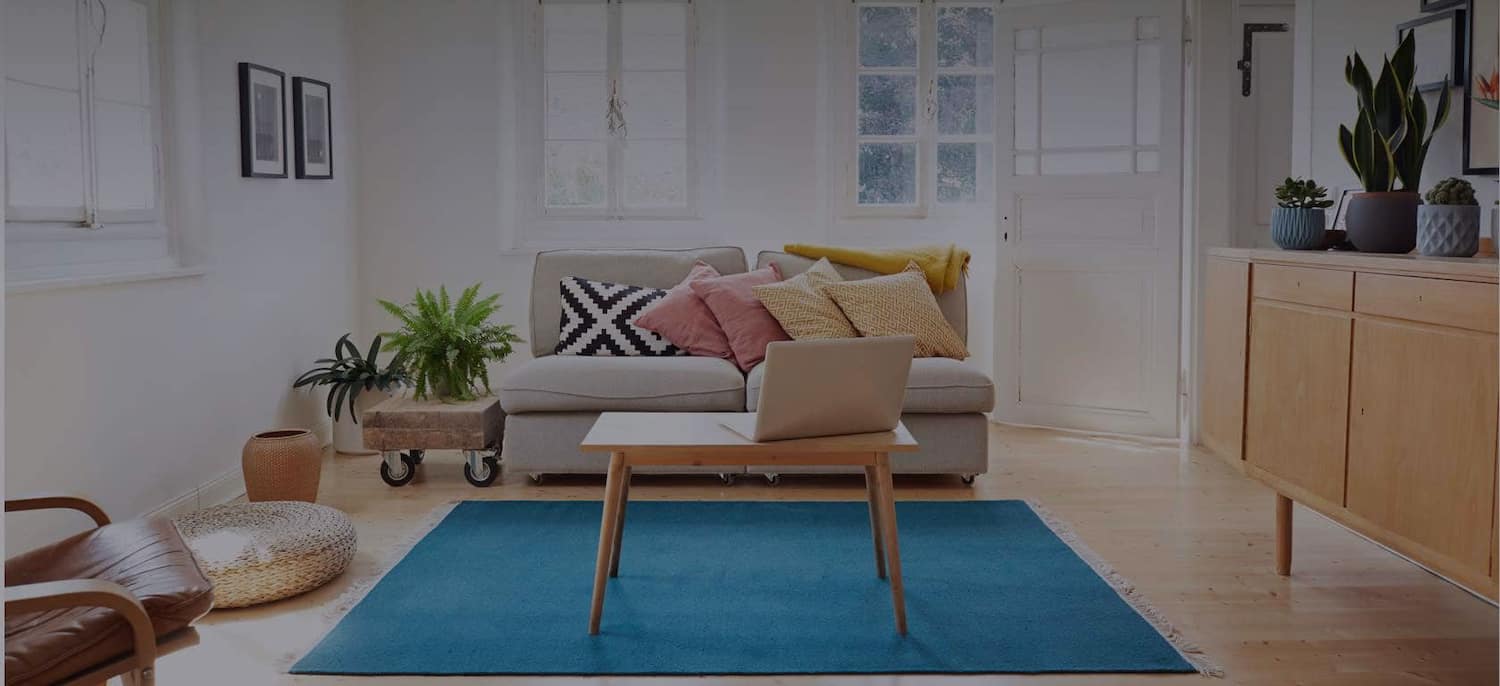 Get matched with top Flooring Installation in Charlottesville, VA
There are 22 highly-rated local flooring installation.
Recent Flooring Reviews in Charlottesville
The quote was fast and fair. The workmanship was excellent! I had vynal plank flooring installed in the basement, carpet installed on the basement steps, and minor regrouting done in my master bathroom. Donny was great, and I highly recommend Eagle Eye Flooring!

- Matt K.

Commonwealth Contractors, LLC

We hired Luke and his crew to pull out some old hardwood, tile and laminate floors and replace them with new hardwood. Except it wasn't that simple. The upshot . . . Luke's team was very communicative, honest and upfront with us about everything, dealt with a crazy situation in a way that made things far smoother for us, and did very high quality work. With them you are getting a company that cares about the quality of their work product and the customers they serve. The details . . . We only decided to replace all of the downstairs floors because we needed some joist repair work done in one room, and the contractor we hired for that job needed the existing floor removed to do the work. Luke's team worked around the schedule of the other contractor, and was flexible in doing so. The other contractor was a huge company that we hired because they are well-known and supposedly specialize in structural work. But--maybe because they were so big--it was a constant struggle to communicate with them. We had a different person as the sales guy, the regional job scheduler, the local office scheduler, and the actual work crew that would be on site. There were many communications blunders and rescheduling. After the other contractor finished their work, Luke's team came in to put the new floors down. I asked some questions about some apparently old damage to some support beams that was viewable with the old floor removed. Luke had a supervisor of a construction crew on a nearby job come over, and he inspected the area with me and we quickly realized the damage was extensive and affected a primary support beam in the middle of the house. Sparing further detail, this created the need for more work (that would be both substantial and expensive). Luke sprang into action--I cannot tell you ow many mountains they moved to get the new work done quickly and on a reasonable budget. They were literally calling around all weekend to find a truly massive beam, dry and ready for install, that could be transported to a mill nearby to be ripped to the odd dimensions of the old beam in our 1920 home. They brought in a different crew than the flooring one, built a false wall to support the house, and got the massive new beam in place quickly and safely. It was a major undertaking. It could have, and probably should have panicked us. But Luke was great. He and others at the company were very mindful of how the ordeal was likely affecting us. They worked around us, offered various forms of assistance to make our lives easier, were considerate of the pets, dust, noise, etc. I was initially surprised the huge company didn't catch the structural damage. There were a few obvious signs of it, and you only had to inspect a little bit behind was superficially visible to discover the massive problem. But in retrospect, I am not surprised. The company was too big to care. One guy sells you the contract, another does an inspection, a different office schedules the crew, the crew does what's written on the plans. It was impersonal, and ineffective in the end. Luke and his team were different. Luke and others were involved in every aspect of the business and the work, Luke was onsite at least once most days, they moved crews around to adjust to unexpected difficulties, etc. And the fact that these guys know this area well paid off huge when we needed to find unique materials at a difficult time. The work looks great. We love the finished look of the new hickory floors--which flow seamlessly through many rooms and a narrow hallway. But I'm most pleased by the fact that Luke's company made sure that our home is safe. You can't beat that peace of mind. Luke has followed up with us a couple of time since the job. He cares that we're happy with it. I didn't know Luke or anyone at the company before we cold-called them among several companies to get an estimate for the simple flooring job. I have no reason to put this much effort into a review other than the fact that these guys really came through for us in a big way. Hire a company that cares about its work and cares about you. I totally recommend Commonwealth. (first two photos are of the structural fix, the rest are of the new hardwood flooring)

- Ralph H.

Commonwealth Contractors, LLC

We hired Commonwealth Contractors to remodel 2 bathrooms in our house. We had marble tiled floors, new toilets and vanities in both bathrooms. The master shower carried the floor tile up the wall and turned out gorgeous. In the hallway bathroom, Luke and team installed shiplap walls and a new tub for a contemporary farmhouse look. The team was efficient and friendly. They listened to my ideas and helped me to formulate a cohesive plan that really elevated the house. I am very thankful, and will definitely hire again.

- Kristina M.

Commonwealth Contractors, LLC

Luke and his team were incredibly helpful through the entire process. Their communication was excellent and their work was exceptional. Highly recommend!

- Garrett P.

I can't speak highly enough of Troy Bilt Construction on their professionalism and their immaculate work. Mr. Woodward is very prompt and efficient from start to finish. He did exactly what he said he would do. He gave a price and stuck to it, no hidden charges or fees. He was the most courteous and respectful person I have ever dealt with. I cant speak enough on the detail oriented work he preformed on my house. I would recommend him anytime!!

- Brittney T.

I'm beyond pleased with the final results of the projects! It all went Great from to start to finish! The job finished ahead of schedule. Troy finished-in a big bedroom and a beautiful spacious bathroom downstairs in my basement. I was going to put carpet in the whole thing but Troy talked me into just doing carpet in the bedroom and laminate hardwood in the rest of the area and now I'm so thankful for that advice because it looks stunning and the paint we picked out for him to put on the walls looks so good with the flooring! The whole basement looks amazing and we really loving the new FREE Delta one piece tub /shower combo that we received from Troy for signing contract before the time exspired on his Facebook Business Page Troy-Bilt-Construction @troyjwoodward amazing gift thanks for sticking to your word- that means everything!! So then after all work had been completed inside Troy and his guys went outside and built me a very nice privacy fence for my five dogs I'm absolutely love it! Now they can go outside and play and I don't have to worry about them running off. He also added steps and handrails to my back deck then he power-wash and stained the deck. Handrails and the steps which now looks amazing! Troy is an excellent Carpenter and shows great attention to detail! Troy and his guys are amazing to work with this was nothing like we was thinking it would be like it. Because it ended up being enjoyable and fun! I will definitely be hiring him again soon and I won't hesitate recommending him to all my family and friends! He is scheduled to come back and stain the fence that he built in the spring.

- Travis B.

They were responsive and accurate. They were certainly on time. There were no hidden costs. I spent about $9000 to $10000. The flooring and carpeting looks excellent and it's holding up very well. My experience has been excellent. Their price was good. The quality of work was very good. They were very punctual and professional. I would use them again in the future.

- Jerry D.

D&D Flooring recently completed installation of new vinyl flooring in three rooms for us. Everything turned out within budget and on schedule. I initially made contact with them at their storefront and received an estimate based on my own sketches. Mike and David then stopped by our house to do their own measurements and evaluate the work required for the job. My wife and I visited the store again, picked out some samples of material, and took them home to evaluate in the rooms to be re-floored. After choosing the material for the rooms we renegotiated the pricing slightly and placed an order for the work to be done. Mike actually found us a leftover piece of material in their warehouse for our bathroom and "made us a deal" on it. The job was scheduled for a couple weeks later, and I received a call from Mike right on time confirming the date the job would start. The installation crew showed up as planned and were able to complete the job ahead of schedule. The lead man, Daniel, was easy to work with and helpful with the installation process and moving things around while the work was in progress. He also let me borrow one of his tools to reinstall some trim pieces. That saved me lots of time and effort. The finished product looks great. We are very pleased with the way D&D Flooring handled this project and look forward to working with them again.

- Jim W.

Vista Construction Group, LLC

The team were helpful and professional. Everything turned out looking great. Very responsive to questions.

- Julia T.

TOP Quality Home Improvements LLC

The crew were meticulous in the work they did with the floor. We are very pleased with them and will hire Tom again to do another project next month. They were professional and showed up for work on time the following day. They kept our basement clean when they left.

- Michael A.
Flooring Contractors in Charlottesville
Explore Our Solution Center for Helpful Flooring Contractor Articles
Flooring Installation in Charlottesville