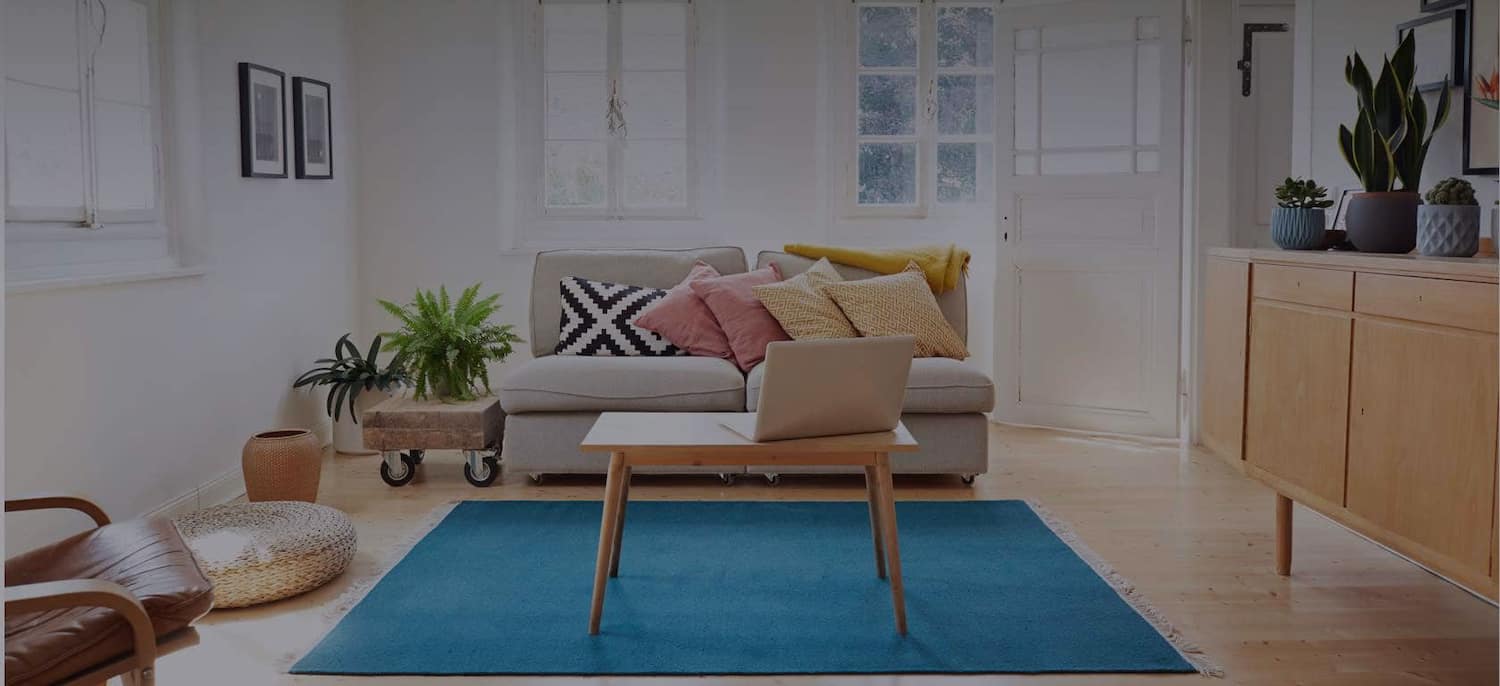 Get matched with top Locksmiths in Carroll, OH
There are 8 highly-rated local locksmiths.
Recent Locksmith Reviews in Carroll
Accurate Locksmith & Security

Everything went extremely well. Called Alex in the morning and he was able to make it out later that evening to replace one of the locks that was unable to be repaired. The other lock needed additional parts and he agreed to come back the next day to finish, which he did. He was prompt, courteous, and reasonably priced. I really appreciated his attention and follow-through to protect our business.

- GWEN K.

Fantastic service! He was able to come same day to rekey locks for a new home. Frank was very nice and would definitely hire again!

- Nathan K.

Accurate Locksmith & Security

Alex was simply amazing. He showed up on time, fully prepared and completed the work efficiently. He even went over the different types of locks, how to properly reinforce my doors and was able to get all three locks keyed to one key system. Alex was fun to work with and I would highly recommend him to anyone who was looking for a locksmith.

- carolyn s.

It one great! Same day service . He was prompt and pricing was more than reasonable. I had another locksmith out earlier in the day to do the job. He performed a service which I did not need to have done and did it poorly . So I called Greg and he was reasonable, reliable and did a great job! I would highly recommend him and would use him again

- Dianne B.

Accurate Locksmith & Security

Alex at Accurate Locks was excellent, and I highly recommend his services. He was easy to reach, prompt, kind, and knowledgeable. He even fixed a door hinge for me, free of charge. I would absolutely utilize his services again.

- Emily S.

24 Hour Locksmiths Of Columbus

The locksmith got the job done in less than 5 minutes. Once we called, it only took about 20 minutes for her to arrive. She was very professional and even gave us tips for if we got locked out again. Would highly recommend these services.

- Morgan N.

Accurate Locksmith & Security

Service was excellent. Great communication. Showed up when he said he would. Great customer experience!

- Lisa I.

24 Hour Locksmiths Of Columbus

I called And the lady answered 2nd ring. This place is a true 24/7 on call, as I called her at 430am. The young lady was punctual, very friendly. She unlocked my car in seconds. I would recommend her over any other locksmith. Please use this place as you won't be disappointed, price not bad.

- Angela Y.

Accurate Locksmith & Security

Alex was punctual and polite and extremely professional. He did a wonderful job fixing my door lock that we had issues with for years. He had to rebuild the whole thing, gave us a fair price and showed up on time. I could not be more pleased with his work.

- Benita P.

24 Hour Locksmiths Of Columbus

They came on a weekend to rekey our home. The locks were not straightforward and they did a great job!

- Jackie M.
Locksmiths in Carroll
Business Description:

We have been working in the locksmith industry over 5 years now. We strive to provide the best solution out there. We are very friendly and ready for any job, small or big.

Recent Review:

It did not go well. I was charged $331.66 for the call. I had 2 exterior doors for which I had lost the keys. I thought the lock needed to be replaced which because I had another locksmith come over and correct the situation found out I only needed to have keys cut. The locksmith didn't put a screws back in one of the locks, the face plate was silver colored not brass . He told me that he didn't have the brass color after he started the job and I already had to pay a charge for him coming to my house. Then was charged a 3%credit card fee which I did not know about until after I had paid. Before they arrived I received 3 calls changing the arrival time. The locks looked awful and I called another company redo the job. They only charged $ 92 . The service person for Expert Lock and Key was very friendly and professional .

Reviewed by Dianne B.

Grove City,OH

A Super Service Award goes to providers who have achieved and maintained a superior service rating on Angi.

Business Description:

5 employees. Uses subs for some carpentry. Cost determined by the job. No travel charges.

Recent Review:

This is the fourth time we have had Sue's company paint in our home. Sue and Steve are wonderful people and excellent painters. I got 4 quotes and Sue beat everyone. They showed up on time, we're amazingly fast and very clean work. I'm a knit picker on paint jobs, I couldn't find a place where there was a drop of paint or paint on the woodwork. Our experiences with her and the company have been courteous, professional , couldn't be happier Tony Worthington Ohio

Reviewed by Tony P.

Business Description:

14 EMPLOYEES, CHARGES BY THE JOB, TRAVEL CHARGES WILL APPLY, ADDITIONAL CHARGE FOR EMERGENCY SERVICE.

Recent Review:

They changed out the locks on 3 doors. Scheduling was easy, they showed up exactly when they said they would, cut me the amount of keys I asked for, and were polite and professional. I would hire again!

Reviewed by Melanie B.

Business Description:

Whether you need your business re-keyed, your home locks changed or need a key made for your vehicle. You can depend on New Albany Lock & Key, Llc / Central Ohio Locksmith. We are a complete, mobile locksmith service providing Commercial, Residential, Automotive and Motorcycle locksmithing services. Darin will try to repair those vintage locks in your home. Dedicated to pride in service and customer satisfaction, Darin Speer has built a reputation for fulfilling his customers' needs quickly a...

Recent Review:

great job very personable would call again i still have no idea who angie is

Reviewed by james s.

Business Description:

Recent Review:

This is the 2nd time we've hired Dan, this time for several hours of help getting us started on a DIY kitchen-backsplash project. Dan arrived on time and did a great job covering all the bases we'd hoped for: initial prep of the area (including wrapping the sides of switches and outlets with electrical tape); planning how to run the tile; mixing mortar; wet saw operation (we supplied the wet saw in addition to the tile and tile-related materials); applying the tile; and cuts around outlets. At the end of our time with him, we felt confident enough to tackle the rest on our own. We've since finished (now ready for grout) and really pleased at how it's turned out. Thanks Dan!

Reviewed by ANDY B.

Columbus,OH

A Super Service Award goes to providers who have achieved and maintained a superior service rating on Angi.

Business Description:

We aim to please our customers, contact us for all your residential and commercial buildings repair needs. From adding a fence , interior and exterior painting, flooring, wood trim, stucco, gutters, doors and windows, water heaters, basement work, etc.

Recent Review:

Silvio came out to look at what we needed to be done. He gave us a very reasonable estimate and suggested many more solutions to some issues we were having with the exterior of our house. We had a leak in the roof and he had an idea on how to fix it and it worked, like a charm!! His men came out to our house and finished the job in a day! These guys were amazing. They did a fantastic job. We are thoroughly satisfied and we are looking forward to having Silvio and his crew back for more.work in the fall. Thank you Silvio for keeping to your word and going above and beyond for us. There's not many contractors like you out there. Thank you!

Reviewed by Ifeanyi U.

Business Description:

Owner Operated Mobile Service. No subs. Cost is determined by type of job. Affordable Service Call charge. Please Ask for your 10% Discount if you are a Veteran/Military, Senior Citizens or Angie's List Customer.

Recent Review:

I went to a well known locksmith in the morning, and they said it would be $60 for a service call, and then $80/hr after that with a half hour minimum. In essence a minimum of $100 to use bolt cutters. I checked Angie's list and contacted Lou because of the positive reviews and the fact that their location was close to my house. I spoke spoke with Lou on the phone, and we set an appointment for later that day. He came to my house, and used some type of lubricant in the keyhole. He cycled through using the lubricant, then inserting the key and removing it quickly. He was very patient. I thought he would just cut the lock off. It took about 15 minutes, but he unjammed the lock and the key now works. Due to his professionalism and perseverance, I discussed some future projects I have, and will definitely have him complete those projects when I am ready.

Reviewed by THERESA C.

Business Description:

Punch Out Plus, LLC offers remodeling, home improvement and handyman services, drywall repair and installation, and home remodeling to Columbus Ohio. We are licensed, bonded, insured, and Lead-Safe Certified. If you're looking for someone that you can trust to do all those handyman jobs around your home or office, you've found them! Punch Out Plus, LLC is a local, family owned company that is a 48-time award winner for providing exceptional service.

Recent Review:

Scheduling of our project got off a little slow due to a variety of factors, however, Mr. Britton kept us duly informed. As to the job itself, we were VERY pleased. It should also be noted that we had unused sheets of pan to be returned. Don voluntarily returned those for us as we have no truck. This was in no way part of mour contract. We would not hesitate to use Punch Out Plus again. t

Reviewed by Linda H.

Business Description:

Ace Home Servicing is a full service Handyman company. We are part of a group of companies taking care of all of your home needs. We pride ourselves on the ability to service every handyman project or "to do" list we're presented. Our clients no longer have to waste time and money hiring several different companies to complete multiple projects. We are licensed, bonded and insured. We look forward to servicing your next repair, renovation, upgrade or odd job.

Recent Review:

It remains a nightmare, and is not settled. The contract that was drawn up specifically stated the colors of paint that took a lot of thought to select (see above list). When I walked into the condo the first day of painting, I immediately noticed that what was to be the Benjamin Moore Café Royal #1130 paint, that covers all walls but the bathrooms, had a very noticeable pink tinge to it. BM Café Royal #1130 paint has a yellow tinge as its base. When I complained about the wrong paint being used, I got an angry excuse from Eric, the coordinator, or whatever he was, of the project, saying that the paint I wanted was too expensive so they got Sherwin Williams colors that weren't even close to what I wanted. WOW!!! There was no discussion at all. He said it would cost more to get the BM paint I wanted, so he took it upon himself to proceed HIS way. I wanted to get this done so I agreed to more money, but was told by my trustee that I shouldn't have done that because the correct colors were stated in the contract, and were identified as BM paint, and I had no reason to doubt that they wouldn't be used. I shouldn't have to pay for what I was supposed to get in the first place. PLUS, at no time was the cost of the paint brought up as being more than budgeted (there wasn't a budget, per se). I had movers that were scheduled at the time, and it was a very tense situation to get the job done, and have dry paint, before they brought in the furniture. After consideration under duress, the Benjamin Moore paint was supposed to be used as a planned second coat the next day. A BM rep said that paint of a different hue needs to settle for at least a week before a second is applied so the paints don't have time to mingle unappealingly. So much for the plan, but I found that out after, not before. I didn't feel right, but asked for proof that the number of cans of Benjamin Moore paint that was needed for the entire condo were actually purchased. I was given some runaround as an excuse that paperwork like that isn't available as "someone else" bought the paint for them to use? A receipt was eventually produced with one can going back as it wasn't needed. Allegedly, the second coat was applied, but to my trained "color" eye, it wasn't, as the dreaded pink was still present on the main walls and in the basement office area. There are some other things that don't quite pass muster as well: 1) The painter who owns the company that was hired leaned up against the wall that was supposed to have been painted the second coat earlier that day, and it didn't smear or get on his clothes at all; 2) I noticed that the wall socket plates were back in their proper places (too soon after painting earlier?), but upon checking them, paint was bone dry, not fresh as it still should have been, and no paint came off on those wall plates; and, 3) one can of BM paint was sent back, but if they had ordered the correct amount of paint for the second coat to match what they had ordered when they got Sherwin Williams paint, then what did they NOT paint the second coat of the correct paint? There are so many things wrong here, along with the lack of trust in general, I'm deducting any addition of BM paint to my bill since there's no justification in paying for something that I had no reason to think I wasn't getting because it was specifically stated, plus I don't trust what is there now. It left a sick stomach and I am going to have someone more reliable redo the job with the paint I was supposed to get. Total cost was supposed to be $2,000, but I am reducing it significantly, but allowing for the bathrooms that seem to match what I wanted. This is what a trustee and an attorney are for as it was too much for me at that point. We haven't come to a decision but I had already stopped payment on my check that involved painting services earlier. I had planned this move for a long time, and the colors were consistent no matter where I ended up. They were embedded in my brain. I didn't expect a disaster of this caliber. If you hire Ace Home Services for anything, I'm not sure painting should be considered in the list of things that they should do, especially if Eric is in charge of any of it. If you have worked **** ** your color decisions, you deserve a respect that he can't seem to muster with his poor communication skills. That guy will screw up white paint, and there are at least 723 shades of white, so that would be a very interesting battle.

Reviewed by Jillian P.

Business Description:

Protecting homes and businesses since 1950, Guardian Protection is one of the nation's largest and most highly regarded security companies. We provide smart technology, 24/7 professional monitoring, and peace of mind to hundreds of thousands of customers. Our products are installed by experts, monitored by real people, and truly make a difference. We do what we do because of one simple truth: life is better when it's safe.

Recent Review:

Nobody has contacted me thru your services (Angies List), You are not a reliable source to find a service. Please remove me from Angies list and cease all contact

Reviewed by van s.