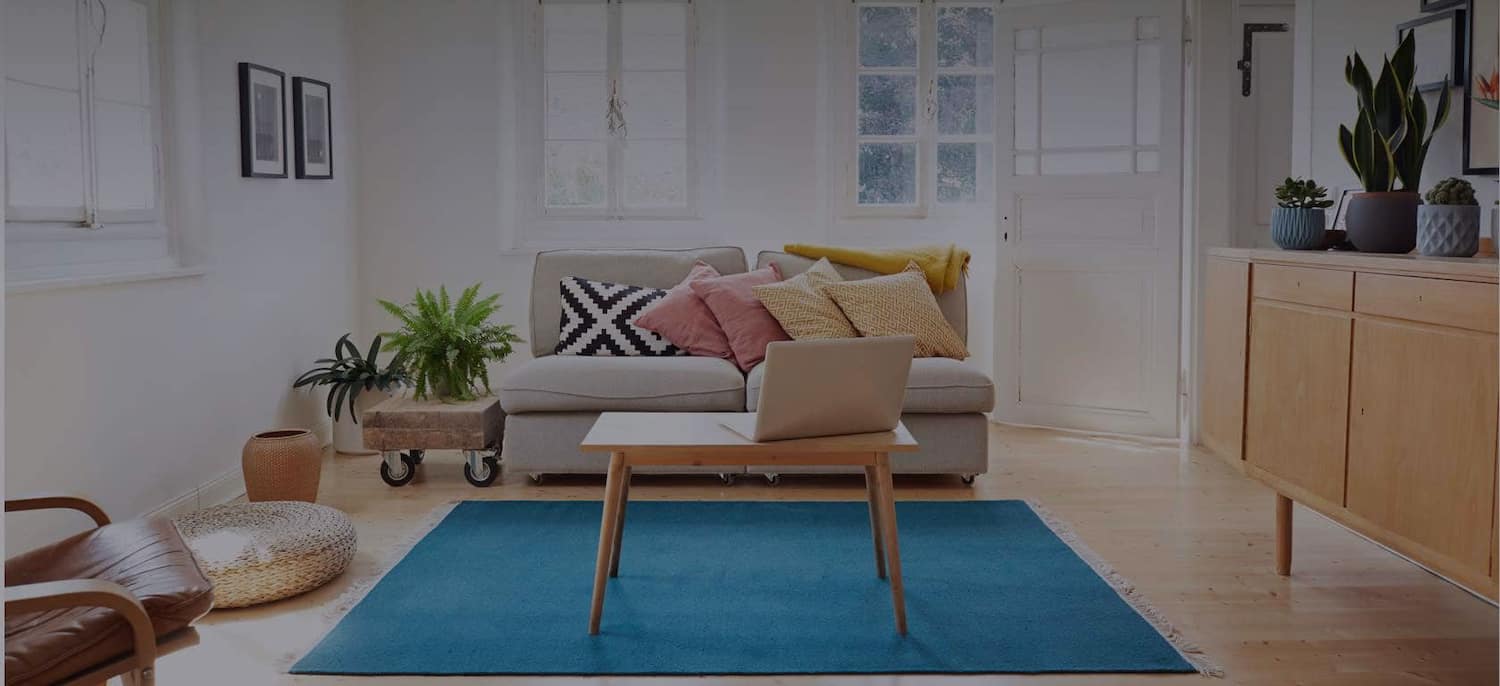 Get matched with top Masonry Contractors in Anoka, MN
There are 49 highly-rated local masonry contractors.
Recent Masonry Reviews in Anoka
Terry gave us a sound estimate, explained thoroughly what he would do and showed up at the promised time. He did the work in less than two days and the results are excellent. He kept expenses consistent with the estimate. We would definitely hire him again.

- Steven S.

Gerber Concrete Services Inc

We hired Dan and the project turned out even better than we had hoped. But it wasn't just the final product that we appreciated. The guys were prompt, worked hard and efficiently together. We noticed that they had a great attitude and were respectful to not only us but to each other. It's the little things like arriving on time and cleaning up after themselves every day, the attention to details like brick design and angles for optimal draining and problem solving when giant tree roots get in the way! They truly did a great job every step of the project. We will recommend Dan and his company to anyone looking for a concrete job of any size. Cannot go wrong! Thank you so much, we love it!

- Jonathan D.

Guardian Chimney Solutions LLC

Guardian came out for a chimney cleaning in the fall and let us know that we needed a chimney rebuild, firebox reconstruction and a flue liner. Though this was more than we anticipated, Joseph, the owner, responded quickly to all of our emails & texts, gave us a clear breakdown of costs and helped us work with our insurance company. His team returned in the spring for the work wearing masks and were all polite and efficient. They took care to keep our house clean during the indoor work, left our yard spotless and sent photographs of the finished work from on top of the chimney and down inside. It looks great. Guardian Chimney was top notch!

- Emilie F.

Mike did an excellent job ! He was on time, worked really hard in the 95 degree heat, cleaned up, very fair price and even did an extra repair that I was not expecting. To top it off, he is a very kind and knowledgeable person. Highly recommend.

- Antonio J.

Stone Age Landscaping is a GREAT COMPANY to work with. Tony is AWESOME and gets your project DONE RIGHT. We absolutely LOVE our backyard patio, stairs, lighting, landscaping, tree-planting, and everything else they worked on for us. HIGHLY RECOMMEND!!!

- Don R.

Couldn't ask for better service and cost. They also added small landing and area for the trash, recycling and yard waste buckets. Would/Will use them again!

- Jim K.

Luke Severson did excellent stone siding work on our house as well as an indoor fireplace. He completed the work in a timely fashion, was reasonably priced. He and his employees are very professional and versatile. He's an artist with stone! I would definitely hire him again.

- Kathy B.

Guardian Chimney Solutions LLC

They did a great job, on-time, cleaned up the roof and yard. Very fair price for the quality of work done.

- Cornell A.

Our old garage was literally sinking into the ground, so we new we needed to replace it. We shopped around for years and ultimately got a bid from Craftsman because they had done such great work with other window and woodworking projects we've had. They came in at about the same price as two of our other lowest estimates, but with higher quality materials (HardiePlank instead of vinyl siding, etc) and we knew that they take pride in their work and were easy to work with. So we went with them. They tore down the old garage, laid the new foundation and framed it up in 2 weeks--it was lighting fast. After that, there was a bit of a delay in getting the siding up and finishing the project, but overall it was inordinately fast, about 4-5 weeks until final inspection, and all of our neighbors were surprised by the speed, quality and professionalism of the crew. The final product is beautiful, they are one of the best companies in the country for installing HardiePlank, the garage is extra tall, with an 8 foot tall door, 2x6 construction, plenty of storage room, and everything that we wanted. We had a fence that connected to the old garage and Craftsman even took care of moving the door and a panel to make it work with the new garage (larger footprint), as well as removing a bush to make a new path along side the garage. They took care of all the little details and didn't nickel-and-dime us, they just looked at it as one project that they wanted to do to our complete satisfaction, and they did so. We will definitely keep using them for any project they'll do and strongly recommend them. We have used a lot of contractors over the years to work on our old house, and they are the best in terms of a combination of quality/professionalism/price.

- Brian R.

What's the saying? All is well that ends well? That does a pretty good job summing up our experience with CC. I can recommend them without hesitation and plan on future business. There were problems that came up, some were quite significant, but it's not so much there were challenges but more of an issue of how CC handled those issues. While the idea of residing our house was something discussed, we had ugly EIFS (aka - fake stucco) and equally noxious vinyl siding, we didn't have that push to undertake a whole-home residing project. Until, that is, we found evidence of water intrusion. The moisture found was under a window located on the main floor. And my-oh-my was there damage. All framing directly underneath this window was completely rotten. Blackened framing that looked horrible. The cause was improper flashing on a brick row which funneled water directly into the wall ? 14 years of damage, BAD. This was the first sign of trouble and what got us to move on this project. Knowing the reputation of EIFS and with the damage discovered under the window we decided it was time to get some work done. Contacted CC and other contractors to solicit a bid for the job. Keith from CC was our initial contact. We made arrangements to meet and discuss our needs and get a quote for the work to be done. The scope of the project was fairly large: - Reside house - Repair framing / insulation / vapor barrier / drywall under window due to water intrusion - Replace window - Remove top level of bricks and install a masonry cap with proper pitch When we first met Keith we were impressed with his readiness and demeanor ? I would describe it as quietly reassuring. We showed him the damaged framing and window, discussed our initial ideas on siding and what we'd like to achieve once the job was all done. With that Keith departed and informed us it would be approximately 1 week to pull together the needed information and provide us with a cost estimate. This all occurred during the Christmas holiday period so we were impressed with his attentiveness during a busy time for everyone. The cost estimate was emailed to us and provided exact detail on everything outlined. Trust me when I say, you will have few questions about the scope of their work. We reviewed their ?Siding Proposal Details? which clearly outlines what they will (and won't) do including details on what they will and won't repair should it be damaged during the siding installation process (this was relevant in our case). At this point we were reasonably confident that CC would be our choice and after a couple of back-and-forths with Keith on what our ColorPlus color choice would be we gave the green light and got things rolling. Approximately 5 weeks passed and was then notified all material were ready and CC got started. Job commenced and a crew of about 6 laborers arrived. The project manager, Jeff, made a routine appearance but otherwise the crew-lead, Chris, was the daily go-to for anything. Was told the job would take approximately 4 weeks and despite some thoroughly rotten spring weather they were true to their word. Now there were some problems along the way ? it's a big job so no surprise there. The first issue was how the crew sided a bump-out. The renderings Keith had done showed the whole of the bump-out sided in shingles. The first attempt at siding this area was not going to work ? it looked nothing like shown in renderings so we asked them to do it over. The problem was Jeff, the project manager, was not receptive to the idea. In fact he was rather obstinate. He made it clear that the job needed to get finished up and at this late stage a redo wasn't going to work. From our perspective: wrong answer. We made it clear that was not acceptable and made it clear to him. Well, perhaps we caught Jeff at a bad time, everyone has a bad day, but Chris surfaced the issue and made it clear that they'll do what they need to do to fix it. Which they did. Removed the siding as originally installed and on the second try got it spot on. Excellent. The only other issue, and this was a big one, had to do with some damage done to a whole-home generator that sits adjacent to our home. There wasn't any damage done to the generator itself ? it was the wiring within the wall near the generator. These generators are about the size of small refrigerator lying on its side. They kick on when the current cuts-out. It was discovered, while CC was installing siding near the generator, that the generator was not starting for its weekly exercise ? yes, that's what they call it, exercise. I contacted the electrician that did the installation and to make a long story short it was discovered (after a LOT of time diagnosing the problem) a nail had missed its mark, the framing stud, and pierced the wiring conduit holding the power lines running from the generator to the sub-panel - OUCH. This caused a short which prevented the generator from starting. Not good. I was informed by the electrician that none of his time was covered under the generator's warranty which meant we were on the hook for his time. And that time is EXPENSIVE. It was a BIG bill. This wasn't a pierced AC freon line. This was MANY hours of an electrician's time. I asked the electrician to directly invoice CC and informed both Keith and Jeff of what happened and our expectation that they will cover this cost. Without hesitation they informed me they would cover the cost and were fine with the direct billing by the electrician. After some back-and-forth with the electrician and CC we finally got things ironed out between the two parties and the electrician was paid for his time. All is well that ends well. Now, it should be said that one of the reason we were very enthusiastic about hiring CC is they explicitly state in their ?Siding Proposal Details? the following: CC fixes any damage to your wiring or AC-lines caused by the siding installation at no additional charge. Believe me, lots can go wrong on these jobs and this is a perfect example. At a previous home we had reside by a different contractor and with damage to our AC lines we understood the importance of having a contractor that will repair those things they damage. This is a perfect example of something that can go horribly wrong for both customer and contractor but did not because of how CC chose to deal with the issue: they were true to their word. Priceless! Strengths: - Easy to work with ? everyone, from Keith to the siding crew - Attentive and responsive - Leaves work site in good condition - Stand behind their work Would I hire CC again? Absolutely!

- Jim A.
Masonry Contractors in Anoka
Explore Our Solution Center for Helpful Masonry Contractor Articles
Find Masonry Contractors in
Masonry Contractors in Anoka