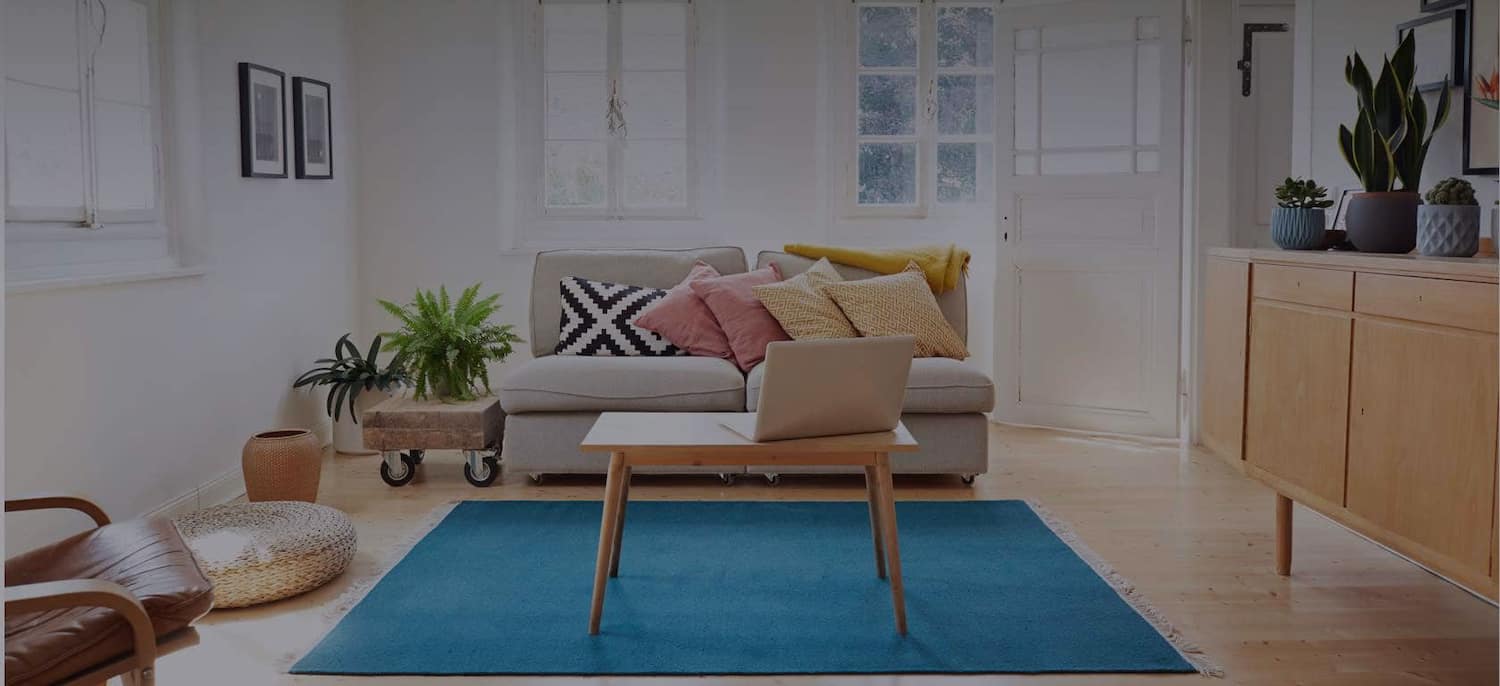 Get matched with top Chimney Cap Repairs in Fowlerville, MI
There are 12 highly-rated local chimney cap repairs.
Recent Chimney Cap Repair Reviews in Fowlerville
I recently sought help from Dr. Flue to repair a gap that had formed where mortar around my chimney had apparently eroded over time. From first contact with their office, to the final visit and completion of the work, my experience with Dr. Flue's staff was exceptional… They took time to understand the issue and provide me a simple cost estimate; scheduled a time to come out and shot me a reminder a couple days ahead of the visit; then showed up on time and prepared. Once onsite, they confirmed the work we had discussed would address the issue I originally reported. Then pointed out some significant chimney flashing issues I was unable to see from the ground. These were a result of a recent, shoddy roof re-shingle job done by another contractor. I was impressed how they stayed objective and did not bad-mouth the roofers - just pointed out the issues and likely consequences I could expect if they were to go unaddressed. In short, Dr. Flue's team earned my trust and respect. Alan, Kevon, and Josh, thank you for your time, work, and communication throughout. I will feel very good about recommending Dr. Flue to friends and family. Sincerely, J.Sagan

- J S.

did not give quote only it will cost alot. he did not tell us weather he can fix it or not. so we are still calling to find another person that has experience in heat & glo system.

- WUDMAN A.

Expectations met and exceeded for the retirement of a very old, unsafe burning stove here. Kevon explained and guided the initial process which led me to my selection for new. Doc and Jacob had the biggest part in removal/install. There were no surprises, everything went as explained & planned, all within the budget. Much thanks to this company, there's no doubt they are experts in this field.

- Lynn S.

I am very satisfied with Palmer's construction roofing job and would hire them again.  The price included replacement of a chimney cap also.  They were not the cheapest bid, but within a reasonable range and did give me an Angie's list discount.  I felt confident in hiring them based on their reviews and how thorough Andy was in covering the details of what they would do.  He also took before and after pictures, which was helpful in seeing where there was problem areas. The crew arrived on time and I was amazed that they completed the job in 1 day.  This involved stripping off two layers of shingles, installing a ridge vent, and removing multiple roof vents, and installing a new layer of shingles.  The cost was for a 1200 square foot ranch (not the detached garage).  They cleaned up the debris and took care to protect plants and any items that would be at risk of damage. Very professional.

- Kathleen L.

Keevon came back to do the chimney repairs that were quoted in December. Keevon and Jason did a great job (again!). We added on a chimney sweep & service when the appointment was made for the chimney repair. Our CO alarm had gone off and we were concerned it was due to the fireplace. They determined our house needed a whole home ventilation system installed. Our new windows had created an air tight house. Keevon offered and did speak with the heating and cooling company (Accu-Temp-another great company!) to explain the situation and what was needed. We so appreciated that Keevon took the time to do this!

- Shelley C.

I was on the roof, then down to the fireplace, then back on the roof, watching Steve & assistant work, Steve willingly explained the processes as they went along (I was hands on mainly out of couriosity of watching work done as a first time chimhey house owner.) The work was done diligently and to my satisfaction, thoroughly.

- John D H.

The whole process went very well.  The payment that was made was for the diagnosis of the problem.  The money was applied toward making the cap and also measuring the dimensions.

- Cynthia R.

The owner came out and installed the stainless steel chimney cap so that we would not have a problem with water running down the vinyl siding and staining it.  All went well!  He did the work quickly by himself.

- Cynthia R.

Nick arrived early and did a great job.  Fixed a problem with lighting the unit, cleaned the fireplace and refurbished the unit.  He also installed a new chimney cap to replace a damaged one that blew off during a storm.  He was very thorough and explained all the work he performed. The price for the cap was a bit high, but other than that, all around great experience.

- Joshua V.

We felt that everything went very well.  They were efficient, worked all together (three men) left everything immediately clean and explained what they were doing and what needed to be done.  We are very very satisfied.  They are a top drawer company.

- James & Rosemary G.
Chimney Cap Contractors in Fowlerville
Business Description:

30 employees. Uses some subs for digging, everybody else is an employee of WMGB Inc. Cost is determined by the job. Financing is Available, Travel charges may apply. No service fee. May contact through e-mail. Additional phone numbers -Lansing area (517) 371-7023,Kalamazoo area (269) 385-5930, Muskegon area (231) 755-0826 and 800-766-0500 everywhere else. Additional contact name Julie Cowan

Recent Review:

Overall I am very pleased with the work performed by W.M.G.B! The price was very fair and the installer was on time and quick to finish the job. The only thing preventing me from giving excellent marks all around was that the installer misunderstood our project request and switched a couple vented windows but the quality of the work and the care he took to complete it were well above average so I am not worried about it!

Reviewed by Bethany W.

Macomb,MI

A Super Service Award goes to providers who have achieved and maintained a superior service rating on Angi.

Business Description:

Serving all of Southeastern, Michigan for over 30 years. We pride ourselves on being the only company you would want to turn to for anything heating and cooling! We offer hassle-free financing and the most highly trained technicians and installers available. We are a NATE certified company, think of it as us having a Master Degree in heating and cooling! We accept Visa, Mastercard, Discover, American Express, Check or cash making it easy for you to pay for what you need. Call us today for our...

Recent Review:

It all went great. They were here when they said they would be. Fully explained what the problem was and what was needed to fix it. They fixed it... now we have heat :) It's all good :)

Reviewed by Beverly B.

Business Description:

Full service concrete construction company.

Recent Review:

We bought a house with a patio that sloped downward to the house so when it rained, the water all flowed to the house and then seeped into the basement. Steve Fineas built a cement porch across the entire width of the back and sloped it to drain away from the house. It is just one step higher than the patio. It doesnt look sloped but it works perfectly to control rain water.

Reviewed by Mary K.

Business Description:

Family Owned Business. No sub-contractors. We give complete Inspection Reports/Receipts with every cleaning, and Contracts and Invoices with every project. We offer seasonal discounts, military discounts, and senior discounts for chimney cleaning.

Recent Review:

Chuck from chimney rescue did a excellent job repairing my chimney. They are fair priced and they back up their work.

Reviewed by Richard B.

Business Description:

We are available after hours and weekends for emergencies and appointments. We are a family owned and operated company since 1999 serving Michigan. We handle all wildlife issues including repairing damage they cause.

Recent Review:

For the last two months I have been hearing faint clicking or scratching sounds coming from an area near a ceiling light in the living room. I called and scheduled an inspection. I was told that the price for the inspection would be $185. Even though the noise had stopped a week or so before the scheduled inspection, I decided to go ahead with the inspection, thinking that whatever was making the noise would probably come back. Aaron arrived on time. He listened to a recording that I had made of the scratching sound, and he said he thought a rodent might have nested itself in the attic. He then walked around the exterior of the house, looking for areas where a rodent might enter. He also walked on the roof and looked up through the hatch of the attic. The inspection took around 15 minutes. He found one possible entry point on the side of the house and sealed it with material that matched the appearance of the surrounding siding. He asked if I wanted him to set traps near the attic hatch, but I declined since the noise had stopped and the hatch was 25 feet away from the source of the noise. The day after the inspection, the scratching sounds returned. I think I need to find someone who will go into the attic area in order to find the source of the noise.

Reviewed by Ralph P.

Business Description:

Palmer Construction is a Lansing, MI, based company, serving the General Lansing Area and family run company since 1997. Focus on quality installations and value to the customer. We strives to achieve its defined Mission, Vision, Core Values, Service Standards. By recognizing our failures, having fallen short of our lofty goals, we find grace in making improvements to become better at serving others, in hopes of having a positive impact on our industry (Roofing & Residential Construction). We...

Recent Review:

Palmer has worked all over our neighborhood and provided examples of their work .. neighbors were pleased to discuss and were uniformly enthusiastic. So we hired them. On time, in budget. Foreman checked in often on the job. Tradesmen were able, friendly, informative, and cleaned up the site when they left (except for sawdust that was under the snow!) I'm already getting myself on their schedule for more work.

Reviewed by Brian K.

Business Description:

Billy White Roofing is a locally owned, full service roofing contractor serving the Mid-Michigan area. We use only the highest quality materials and deliver superior workmanship, with outstanding results. Of our many goals, our first and foremost is your satisfaction. Since 1994, Billy White Roofing provides the professionalism, attention to detail and quality workmanship you deserve. We take care to protect your property during the job, maintain a clean jobsite and work efficiently. When the...

Recent Review:

The guys were very good and fast. Showed up when scheduled and finished in 2 days.

Reviewed by Craig H.

Business Description:

Been in business since 1986, Licensed

Recent Review:

Very professional company. High quality materials were used. Extremely satisfied with my new gutters. Yes please

Reviewed by Sherry R.

Tecumseh,MI

A Super Service Award goes to providers who have achieved and maintained a superior service rating on Angi.

Business Description:

The chimney sweep specialists at Doctor Flue are CSIA certified, so they can provide an accurate system evaluation, certified chimney inspection, consultation, and service recommendation for your chimney or fireplace. Video Inspections can reveal dangerous problems inside your chimney not visible with just a flashlight. If you need chimney cleaning, chimney relining, waterproofing, or chimney repair, we even offer written warranties on products and services, as well as our LIFETIME WARRANTY F...

Recent Review:

They are my "go to" in this department. Professional. Polite. Reliable.

Reviewed by Jane T.

Business Description:

Michigan Bat Control, Inc. has brought a fresh, new approach to the wildlife control industry. We believe in going the extra mile for our customers. There are far too many companies that look to do the bare minimum without regard for the best interests of the customer. Things are different at Michigan Bat Control Inc. We provide the most humane animal control services out there. Our poison free and live exclusion methods are much different than most competitors. We are a family owned and oper...

Recent Review:

After receiving news that evidence of bats were found in our attic during a routine home inspection, I contacted Michigan Bat Control, and though I called later in the evening, I was given a consultation appointment for the next day! Joe and his team were professional, knowledgeable, and delivered excellent customer service! The issue was immediately identified and remediated with a high level of attention to detail. MBC also provided a transferable, 5-year warranty. I would and will be recommending MBC to anyone who encounters wildlife invasion issues! Thank you to the entire team for your professionalism and fast service! You made an unpleasant situation so much better!

Reviewed by Joseph H.
Explore Our Solution Center for Helpful Chimney Cap Contractor Articles
Chimney Cap Repairs in Fowlerville