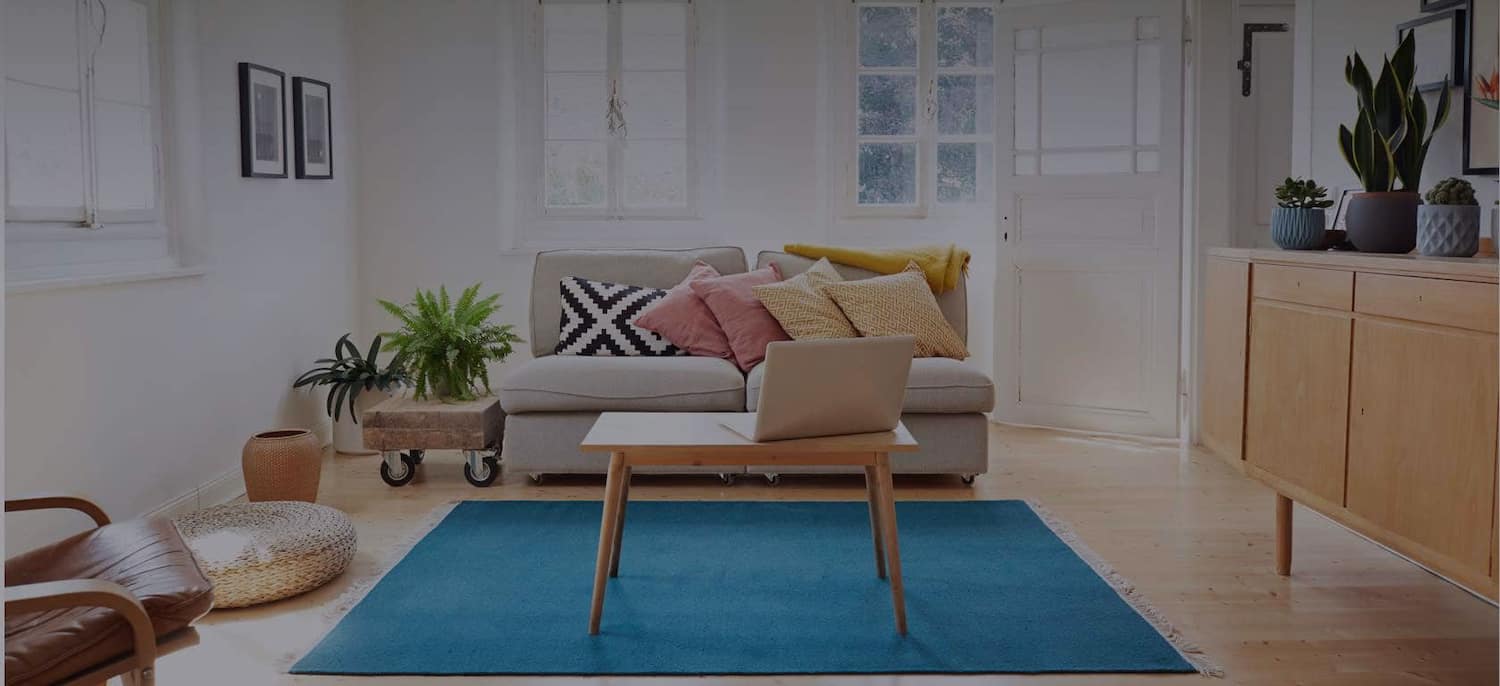 Get matched with top Chimney Cap Repairs in Byron, MI
There are 13 highly-rated local chimney cap repairs.
Recent Chimney Cap Repair Reviews in Byron
CJW Chimney Sweeping & Restoration

They removed the old chimney and rebuilt a new one. They were very professional and built one of the best chimneys I have ever seen. Scott was his name and I told him the chimney looks like a piece of art it's beautiful. A job well done thank you very much. A+++++

- Scott H.

CJW Chimney Sweeping & Restoration

Usually, I don't give recommendation but I had to do it this time because of amazing professionalism that this company has. I was in touch with Chuck at CJW where I gave him a report around my house. He explained to me on how to exactly proceed with this issue. He was extremely professional, honest and most importantly guided me through exactly on what' needs to be done. I am definitely recommending this place to anyone and everyone i know.

- Ary P.

CJW Chimney Sweeping & Restoration

Really great. Even though there was an issue with the first go at the custom cap, a second one was ordered and installed within days of the originally scheduled install date. They made it worry-free and kept us informed throughout. Recommended them to my neighbors. Kevin and Perlita

- Kevin M.

I wanted to take a second and let everyone know about Goyette Mechanical. My furnace went out Tuesday and the furnace was not repairable. I called several company's in the area on Wednesday and Kam from Goyette arrived and gave me a wonderful quote and explained everything about the new system that I would be getting. During the Covid-19 ordeal Goyette came out Thursday morning to install my new system. The technicians arrived at the time I was given, Job and Kyle were the two gentlemen that arrived at my home . The first thing they did was to come in put down tarps to keep my home clean and inspected the area of the furnace and the area outside where the new condenser would be placed. They completed the job in a very timely manner, cleaned up the area where they were working, inspected the system to make sure it was running correctly and then explained the new components to me in detail. They installed and new thermostat programmed it and explained to me how it works and the programming for it. I would HIGHLY recommend Goyette to anyone needing a heating and cooling system, hot water heater or generator. In closing THANK YOU JOB AND KYLE you did a GREAT JOB!!!!!!

- James V.

These guys were awesome. Despite it being the end of the season and constant rain, they were able to fit me in between other jobs and get the roof done. They worked their tails off, even in the dark. The cleanup was amazing considering the amount of roofing that came off (big Victorian). And Michael Dinardo was EXCELLENT to work with. Can't say enough good things about them.

- Kristin B.

Without question, I would recommend The Chimney Doctor, Midland, MI. Bob Sciba (owner) was quick to respond to my email (within 24 hours) and scheduled a follow-up. Andrew and Bracken came out to do the jobs, and I couldn't be more pleased. Upon review of the detailed inspection, they discovered the chimney cap was rusted, and in need of replacement. They took pictures and showed me the rust and holes that developed over the 15 years we've had the home. Andrew and Bracken couldn't do the chimney cap job on the initial day and scheduled to return the following Saturday to replace the chimney cap. During the replacement process, Andrew discovered a plate or cover that was cheap in quality. He could have used it, but he thought it was too flimsy, and not a quality piece. They went above and beyond service and drove back to their shop in Midland (I live in Saginaw) to get a replacement part that would meet their standard of quality. They could have used the old plate and finish the job a lot earlier...it was Saturday after all....but they didn't. Both Andrew and Bracken did what was in the best interest of the customer....they did what was right. That's integrity, my friends. Andrew and Bracken arrived at 9 am, and the completed the job around 12:30. The price was more than fair....no additional fee for having to return to Midland for the plate. Andrew and Bracken are two guys you can trust. They're professional and courteous. They have your best interests in mind. I highly recommend The Chimney Doctor. Tom M. Saginaw, MI

- Tom M.

Overall, i was very impressed with the professionalism and skilled work performed by the owner Tim and his crew. The moment I called to get a quote, I knew I had made the right decision. Tim was very courteous, professional and accommodating. I was able to schedule a visit for my home the next day. The day of the quote I was very surprised to get a call from Tim saying that he was on the way and he gave me an estimated time of arrival. Right after I greeted him at my door, he put on some shoe covers before he set foot into my house. I was extremely impressed with this action. Tim then proceeded to inspect the inside of my chimney, the basement portion of my chimney, the outside portion of the chimney that was covered within my garage and the portion of the chimney that was above the roof. He told me that the chimney portion that was outside and above the roof was the only part that need to be replaced. He said there were a lot of broken and missing bricks and the chimney did not have a cap. He said the inside of the chimney and the outside of the chimney within the garage and the base of the chimney in the basement looked really good and didn't need any repair. However, he did say that the damper inside the chimney needed to be replaced, especially since it easily fell off in his hand. He suggested installing a damper above the chimney cap with a chain inside the chimney and anchored near the indoor fireplace door for easy access. His quote was extremely reasonable and within my budget. His honesty and professionalism is what set him apart from the 4 other chimney repair quotes I had received. I scheduled to have my chimney repaired a few weeks later. Since I was planning to have my roof replaced, Tim suggested that I get a date for that first then call him to schedule a date for the chimney repair. Once the roof date was set, Tim and his crew came a few days before and repaired my chimney. On the scheduled day for the chimney repair, Tim called me to say he was on the way and gave an estimated time of arrival. Tim and his crew immediately began tearing down the chimney. I had to leave my house right after they arrived so I didn't get to watch the whole procedure. However, a few minutes later, I did get a call from Tim saying that they discovered carpenter ants behind the chimney next to the roof eaves. He said I needed to call a pest control company. Other than that, Tim said everything was going well. The first things I noticed when I came back home was the finished chimney with the new cap and the new bricks that closely matched the color of the remaining bricks that didn't need to be replaced. The chimney looked absolutely perfect! Tim and his crew were still there cleaning up any brick debris when I arrived. Tim told me that he had forgotten to order the damper earlier and that it would arrive in a few days; He was very apologetic for this He said that the charge would be removed from the work that was done today. He said that once he received the damper, he would install the damper and only charge me for the part and not the labor. A few days later, Tim called to schedule a date to install the damper and once again he called to give an estimated time of arrival. Tim and his crew did a fantastic job repairing my chimney. I would definitely call B & G Masonry again for any future repairs or if I needed a new chimney.

- Randall A.

CJW Chimney Sweeping & Restoration

Excellent services. Professional and perfect installation, and work. The crews were prompt, courteous, and cleaned up after themselves. Very happy with the results, and no more worrying about the chimneys.

- Robert V.

CJW Chimney Sweeping & Restoration

The crew was punctual, friendly, and professional. Left no mess. Protected all surfaces inside and lawn and trees outside. The chimney, caps, firebox, and flue were deteriorated and unsafe. We now have a safe system. The chimney on the outside looks great. highly recommend this company.

- Dallas G.

l called and set up appt to have Dr. Flue inspect a wood burning fireplace and stand alone wood burner on my newly purchased c1828 home. To be honest, I was expecting the worst (but, of course, hoping for the best). They called me ahead of my appointment to tell me that they were running about 20 minutes behind, which I appreciated. The two techs who arrived looked hopelessly young --- honestly, I almost laughed out loud when I saw them. But, I'll tell you, any apprehension I had melted away quickly when I saw them get to work. Totally professional, and they really seemed to know their stuff. I did not feel like they were trying to up-sell me or anything. They inspected both the fireplace and the wood burner. FP checked out fine, which is saying something for a (nearly) 185 year home. At my request, they installed a new damper (old one was sketchy, and they were able to confirm it was showing its age once they inspected it). The wood burner will need more extensive repair, for which they are preparing a quote. They've level set my expectations that this could be costly --- oh well, it is an old chimney I guess. The wood burner chimney has 2 flues and they were both uncapped. The techs put very attractive and high quality caps on them which I anticipate will protect the chimney from water and vermin. They told me outright that it didn't make sense to clean that chimney today; they would take care of that when they came back for the bigger repairs to be made. I appreciated the fact that they did not perform unnecessary services; I really like that in a service company! All in all, I would HIGHLY recommend Dr. Flue. Their techs are knowledgeable, professional and work efficiently. They took the time to explain exactly how my chimneys were set up and worked.

- MICHAEL D.
Chimney Cap Contractors in Byron
Explore Our Solution Center for Helpful Chimney Cap Contractor Articles
Find Chimney Cap Repairs in
Chimney Cap Repairs in Byron