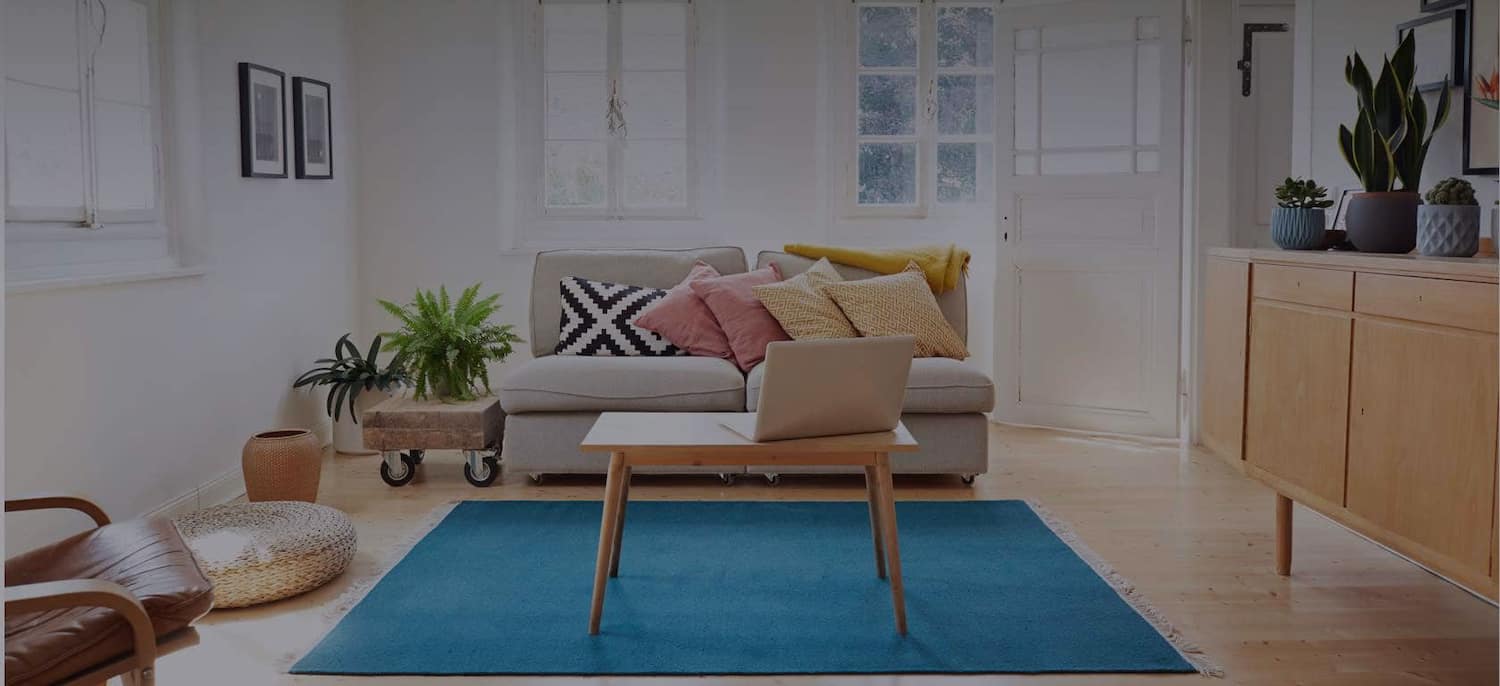 Get matched with top General Contractors in Spokane, WA
There are 12 highly-rated local general contractors.
Recent General Contractors Reviews in Spokane
Elite Construction & Remodeling

We have hired Elite Construction & Remodeling several times for projects at our home and we'll keep doing it based off of Sergei and his crew's craftsmanship and professionalism. The projects have ranged from small to big and each one is done with care and in a timely manner. Our most recent collaboration with Elite was for our kitchen remodel and the process was smooth and the end product is outstanding. It looks smashing! The team did a great job keeping us updated on the timeline, how the work was coming along and arrived consistently each day when they said they would show up. As the kitchen remodel wrapped up, we told them that it would just be a matter of time until we find something else for them to do and we'd give them a call. I'm glad we found Elite to help us improve our home.

- Jessie L.

Thomas Contracting Services, LLC

THE TEAM AT TCS WERE FANTASTIC. THE PRICE WAS FAIR, THE WORK WAS DONE ON TIME AND THE QUALITY WAS GREAT.I WOULD HIGHLY RECOMMEND THEM TO EVERYONE.

- TODD D.

Elite Construction & Remodeling

Sergey and all of the various crews who worked for him were talented, timely, patient, hard working and very friendly. The completed work doubled our living space and we are so over the moon happy with everything that is done. Sergey was so kind and amazing in helping turn an old, naked and cold basement into a warm, beautiful master living space with large bathroom with stacking washer dryer....huge bedroom with large living room and separate storage room. He is very highly recommended and we will use him again as we remodel other projects in this little 1943 postwar cottage cutie.

- Desiree (.

Elite Construction & Remodeling

Elite Construction was highly recommended to me by a friend, so I knew it was a good company and didn't expect any major problems to begin with. But now after the project is finished, I can say they exceeded ALL my expectations! Always considerate, friendly and accommodating, which meant a great deal to me. They showed up when they said they would, and if anything came up Sergey would call and explain the circumstances. All the employees and subcontractors were very knowledgeable and competent, performing the highest quality work. Sergey would always think ahead and plan the work in a way that was most efficient, so there was no idle time, but the house was never overcrowded with workers getting in each other's way. I changed my mind couple times about few things, and they were very patient with me. After working with Elite for about two months, I can't think of anything about this company that I would be dissatisfied with! I'm very impressed with their work ethics as well as quality of the work, and would highly recommend them to any homeowner considering any kind of remodeling project! And of course, I will definitely hire them again!

- Raisa B.

They were excellent. Very prompt, diligent, focused on making everything look great. They took their time to make sure it was done to our satisfaction. I highly recommend them.

- Ronald O.

We chose Above All Contracting because of their great Angie's List reviews - we've only completed smaller remodel projects in the past and had no understanding of who to work with in Spokane. (moved here a few years ago. We just purchased a home and had 3 months to finish the remodel before we were to move in. The home was a tradition 1969 house with out dated tiny bathrooms, seemed dark, and had tons of dated wall paper... it also had some aspects that weren't up to code and needed to be fixed. With all the different project needs, we were looking for someone who could handle all the projects - giving us ONE person to work with vs having to work with 3 or 4. Steven and his brother Paul were quickly able to meet with us - they did a thorough walk through of the home and project. What we really appreciated is that we were able to point out problems we needed help figuring out how to solve (we knew what we didn't like, but had limited ideas on how to get the best solution), - they were full of creative ideas on how to address the needs and very sensitive to costs. For example - the bathrooms in our new house are small - and Steven helped us design bathrooms that incorporated glassed-in showers/glassed tub doors, removed the soffits to open the room and knocked out the shower walls and changed to glass- this really opened up the space and now the rooms actually feel kinda big - he had hand crafted bathroom vanities made that look great and were very affordable, and helped us pick out granite counters. We were new to tile work and had no idea how to get the great looks you see in magazines - he helped shape our ideas into really great looking results. Even when our ideas weren't too well thought through he and Paul were patient and helped us think through what we were really going for. My husband and I joked that Steven was 1/2 interior designer consultant, 1/2 contractor and 1/2 craftsman (yes, that's 1.5... which is part of the joke) - all of those skills wrapped into one worked well for us - we needed a lot of hand holding at the time since we had little idea how to pull together what we were hoping for. Also, what we really appreciated was how they manged issues when they discovered a problem - for example, when they were installing the carpet, they discovered that the carpet we purchased was poorly made - the back glue was not done correctly and it would have resulted in our carpet stretching and coming loose in a few years ...long after the remodel. - this is very bad! Instead of just installing it, and letting us deal with the issue 1-2 years from now - they stopped the work and helped us deal with the spokane store who sold us the carpet - thank goodness we were able to get the carpet replaced for free and the junk carpet hauled away - they saved us a tone of "pain" down the road. It slowed the project down by a few days but it was the right thing to do and they not only did it, but helped us get resolution from the retailer when they didn't really need to get involved. We appreciated that the ideas they brought were sensitive to costs - they had several creative ideas through out the projects and we incorporated most of them. In general - we were only one-two weeks beyond our targeted completion date (for a 2.5 month project that's not bad), and less than 10% above our budget. The minor timing delay was fine since this delay was mostly due to the carpet needing replacing and the us deciding to have bathroom vanities made vs. purchased - having the vanities made saved us $$$, which we liked. The budget overage was from having to fix a wall and exterior siding issue that was discovered and then glass doors added to the tub which we hadn't incorporated into the bid, - we also upgraded our bathroom fixtures and we decided to replace all the lights after we got into the projects. We've now been living in the home for about a month, and are delighted with the remodel. There were a few minor things that needed fixing after the remodel was finished - a bathroom fan was having some issues, and one of the showers needed a little extra sealant in a few spots - minor stuff - and they were quick to fix. With so much work completed, we were surprised there were only a few minor things needing some follow up. They did such a nice job on the remodel, we've asked them to replace our roof and we're having the exterior of the home painted at the same time.

- Shannon S.

Steven and his guys were efficient and prompt. Totally re-did tub enclosure with new tub, ceramic tile and fixtures. The enclosure had a window on one wall, and Steven framed the window with the tile beautifully. They removed (from the house) the old stuff as they tore it out. Looks great. Would certainly recommend them. And finished according to schedule.

- carol h.

Went very well overall. Steven and his brother Paul, came out promptly after our original call to look and give us an estimate. We had mold in our Master bath shower pan and tile, plus mold in the tile in the other two bathrooms. My wife and I were very concerned about costs. They were very professional and knowledgable about what we needed to have done and answering all our questions about products, suppliers etc. We were especially surprised when they told us they would supply all the labor for everything, including installing any granite, and all plumbing issues. Like, may wife says, "They can do everything" and did for us. After the initial visit, Steven emailed a detailed estimate for each bathroom, the total cost seemed very reasonable, and we both decided let's go with them. Another key for us was schudueling. We are in an out alot in the summer, Steven & Paul totally worked around our needs. Eventually they, earned our trust, where we felt very confident in giving Steven a home key, so he could install the counter tops on a Saturday while we were gone. We definitly would use them again. In fact, before I have any work done on the house in the future, I would want to get Steven's opion on what he thinks we should do. I n short they do top quality work, at a very reasonable price, and stay on task to the end. I'm thankful to Angie's list, for giving me the information to find Above All Contracting.Craig Thielman

- Craig T.

Heinemann Construction LLC

The workers showed up on time and stayed for eight hours, they made sure that they did what we wanted done, also had us check there work, you could not have asked for better honest people to work in your house, this company went above and beyond what we wanted done, this was 1st time ever using a contractor and would do again, if we have time and money for kitchen and bathrooms remodeled some day

- Patricia S.

Heinemann Construction LLC

We absolutely recommend Heinemann Construction! Our job involved finishing a basement and remodeling a master bath, as well as some add-ons that extended the scope of the project. Jeff Heinemann, business owner/contractor, was a true professional throughout the two-month project. He provided a detailed quote at the outset that set his services apart from the competition (4 bids). Once we accepted Heinemann's bid, work was started far sooner than anticipated. The invoice was updated throughout the job, assuring that there were no surprises in terms of cost, time, or design. Jeff stayed in near-daily contact by phone, email, and text. He provided thoughtful updates, described options when called for to help us stay in control of the process, and offered appropriate advice when the inevitable "unexpecteds" came up. Heinemann's crew (John, David, and Mathew) earned special appreciation as they were courteous, professional, friendly, and responsive to our needs throughout the job, earning our trust by working hard every day, attending to all the details, and making sure the finished product surpassed what we'd hoped for. Top-notch subcontractors (engineering, electrical, HVAC, chimney, flooring, cabinetry) were used to make sure the job was done right. We love the finished products: an amazing new master bathroom, and a wholly finished and comfortable basement living space that add value and "livability" to our home. We appreciate the skill and value of Heinemann Construction's work every day.

- Donald E.
General Contractors in Spokane