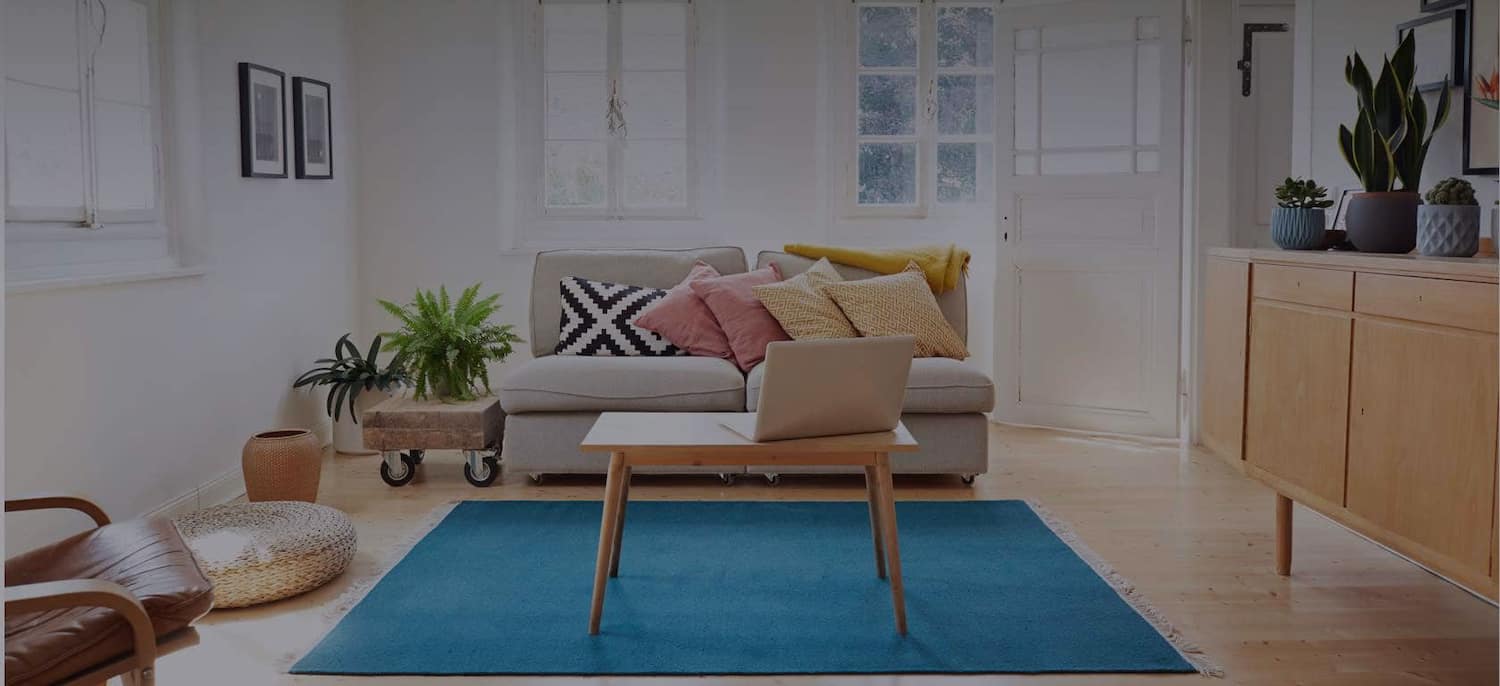 Get matched with top Drywall Contractors in Amelia, OH
There are 97 highly-rated local drywall contractors.
Recent Drywall Reviews in Amelia
FELDHAUS CONSTRUCTION LLC

Jeff and Phil did a great job. They were at our home when they said they would be and completed the job in a timely manner. They also worked with us on pricing and were ok with us doing some of the work to keep the price down. We would definitely hire them again for another job. We highly recommend them!

- Rob D.

When he came for an estimate, Dave Anders of Custom Colors left us with high expectations; his crew exceeded them at every turn. The Highlights 1. Professionalism: Detail-oriented and professional, but not uptight. 2. Dust control: very good 3. Clean-up: every day 4. Noise level: Quiet. Probably the quietest contractors we've ever had in our home. 5. Ease of working with: Easy to work with and have in our home 6. Punctuality: showed up on time, all day, every day until the job was complete. 7. They work until the job is complete NOT to a deadline- meaning, if your job takes longer than estimated, it's because they are being thorough. But they honor the flat rate quoted up front. They don't cut corners or rush the job to get to the next one- quality is paramount. 8. Cost: Competitive pricing for a top quality job. 9. Value: excellent The Backstory Walking into our new home after closing, we discovered that the sellers painted AROUND the furniture and artwork… in a mismatched shade of the drabbest tan color to boot. Moments later, when we had yet to recover from seeing the furniture and art outlines on the walls, we saw that the drywall job was apparently done at night with the lights off… We knew we needed expert help, as we found ourselves living in the middle of the worst drywall and paint job one could imagine. We began the search. One highly-rated and recommended painter finished his walk-through and advised us to get a drywall contractor in first to do the extensive repairs and then call him in for an estimate for the paint job. Still others left me unconvinced that they could make our drywall nightmares disappear. Enter Dave Anders of Custom Colors. From the first minutes of Dave's walk-through, I could tell that he is the real deal: competent and professional. He was unfazed by the shape our drywall was in. He discussed his emphasis on prep work as the foundation for a great paint job. He left us with high expectations- and his crew exceeded them at every turn. We were focused on repairs of the obvious cracks and drywall issues. Dave's crew spent a full week repairing every flaw on our walls. The big stuff- absolutely. But they also inspected the walls, ceilings, crown molding, and trim carefully for more minor damages, and repaired them all. They checked their own work thoroughly, re-doing any areas which didn't meet their high standards. The net result is that our house underwent a remarkable transformation, like something out of a magazine. Dave and his crew took our drab, dingy, damaged home and made it beautiful. We are already in the process of scheduling them to paint the exterior of our home, and then our finished lower level. The Details Areas painted: Entire main floor of house, approximately 2200 square feet. * Entry way * Sitting room * Living room * Kitchen * Dining area * Laundry/Mudroom * Hallway * Powder Room * Master Suite * Stairwell to second floor * Open stairwell to lower level * Walls, ceilings, doors, baseboards, door trim, french door, fireplace mantel, and built-in bench with shoe cubbies in mudroom. Prep work: The prep work took a full week. The crew found flaws (cracks, holes, damage) we didn't even know existed. Their mudding technique is superb, and they take great care with dust control. The paint job Due to chemical sensitivities, we needed to specify a particular low-VOC paint (Sherwin-Williams Emerald). Dave and his crew were exceptionally careful with things I hadn't even thought of, like primer, ultimately using the flat version of our paint as primer with the exception of two small areas of stain that they could not hide without primer. For that area, they used a no-odor, low VOC stain-killing primer, and only after opening windows, and plastic-ing off the doorways. They then painted over it as soon as it was ready, and I suffered no ill effects from that, or any other part of the paint job, due to their careful efforts. The paint job itself is beautiful, and flawless. We have some areas that are a more difficult to paint: they handled them with ease. Their woodwork painting is exceptional: our mantel and french door are beautiful. Our other doors were so ugly we had originally said no to painting them as we thought they were hopeless, and planned to replace them. When we saw how beautifully they painted our walls, we asked Dave about the doors. He assured us they could paint them- so we had them paint the doors as well. The paint job is beautiful- the doors look brand new, and so much nicer than before, with none of the sagging or running of paint we have seen on painted doors before. They are very careful with examining their own work to find the touch-up areas. We have found nothing needing touch-up or re-do since they left- a first for us. We are not easy to impress with paint jobs: we have had painters over the years who have ranged from ok to reasonably good, but non who were impressive. My husband had worked his way through college painting, so he has skills, and knows the difference between a good paint job and an excellent one. We'd all but given up on ever finding truly excellent painters- until Dave and his crew at Custom Colors transformed our home. We cannot praise them highly enough, and we are looking forward to our exterior paint job with them. A note on color selection: Previously, I have not been good at picking interior colors that complement the fixed elements in the rooms, and that flow together from room to room. It wasn't until we sold our last house, that I began to understand this concept, when realtors told me that our bedroom colors clashed from the viewpoint of the hallway, and we'd need to repaint all the bedrooms before we could list our house. For this paint job, I took some time to read some blogs as well as interior design magazines. I looked at hundreds of paint sample chips. I learned that to have a truly beautiful home, one that looks like it stepped out of the pages of House Beautiful, the wall colors must complement the fixed elements in the rooms (floors, cabinets, etc) as well as the furnishings. Choose the colors that complement those elements, and the rooms will look beautiful. Another crucial element is ceilings, doors, and trim. The stark white ceilings in so many homes do not complement wall colors well. While often overlooked by the average homeowner, one look at real estate listings online will demonstrate how prominent ceilings appear in room photos. Ceilings with stark white "ceiling white" paint stick out like a sore thumb. Comparing these photos to ones in interior design magazines, you'll see that many designers love and frequently use a white by Benjamin Moore called White Dove (Decor White). A similar, slightly warmer white by Sherwin Williams is Alabaster. We chose SW Alabaster for our ceilings, trimwork, built-ins, and doors. This white complemented both warm and cool tone colors and looks more elegant and refined. The stark "ceiling white" that had been on our ceilings, trim, and doors clashed with our warm-toned floors and also clashed with the warmer-toned colors we chose. While not clashing with the cooler toned colors, the stark white did not complement or enhance those colors in any fashion. The ceilings and trim made all the difference. The colors we chose (all Farrow-Ball colors color matched by Sherwin-Williams) all looked beautiful - but looked even better when the ceilings and trim were painted. This was the element that truly makes our rooms look like something out of an interior design magazine. For our walls, all of the colors we chose were Farrow-Ball colors, color-matched by Sherwin-Williams. All but one color (Sudbury Gold) were spot on, but we liked Sherwin-Williams version of the color, and decided to move forward with it. I had quart samples from Sherwin Williams for the color matches and painted poster boards (2x4) to use as swatches to compare with furniture, floors, cabinets, in different lights throughout the day and on sunny versus cloudy days. This is an important step in choosing color. We did not choose our white from Farrow-Ball as whites are the hardest to color match exactly, and you can get some unwanted undertones popping out (green, mint, yellow, purple, pink….) so we chose our white from Sherwin Williams. SW Alabaster is a warm, almost off-white that "reads" white against both warm and cool-toned colors. It has very SLIGHT yellow undertones, so against a bright white it will look creamy (not yellow), but against colors, warm and cool, it looks white. For color-flow throughout the home, it is hard to beat Farrow-Ball colors. Their palette is limited - 132 colors (including whites) in their standard collection along with 8 new colors in their California collection. Additionally, most of their colors are muted with the addition of grey or brown- this is the key that makes all the colors coordinate and flow throughout the home. We chose a range of warm and cool colors, and they all go well together. To help make sure of this, the poster board swatches were laid out together with the colors from adjacent rooms next to each other. This allowed us to see the color flow. My husband was a die-hard neutral paint colors lover before this paint project. So much so that we have always had neutral colors in the main areas of our homes for over 20 years. Now, we'll never go back to neutrals. The difference with colors that complement the furniture and fixed elements is transformational, and well worth the work of choosing the colors.

- Joyce B.

The gentleman who showed up was very nice & he thoroughly cleaned the dryer duct and even reconnected it & cleaned up the mess. I appreciate all he did and the ideas he gave me to better cover the vent outside to keep birds out.

- Norma B.

Looks great!!! Mr. Shephard is skilled, professional, and courteous. His prompt communications make arranging work easy. Would very highly recommend!

- Cathy K.

Barker Roofing did an excellent job of tearing off the old roof and replacing with a new roof. The work was completed in one day and the installation crew worked together very well and did an excellent job. Some of the old wood roof underneath needed replacing and any questionable wood was replaced. A date for the installation was picked and the crew showed up right on time and did a fantastic job. All my questions were answered and the roof looks great. The price was very reasonable from a quality company. I would use Barker roofing again. I also has a small outdoor shed reroofed and they did a nice job doing all the work in one day. They also did an excellent job in doing the clean up after the work was completed. They paid attention to all the small details including the clean up. Thanks Gary and your team for doing a nice job. A quality shingle was used with an enhanced warranty as a result of installing all the base material on the new roof as required by the manufacturer. Should last a long time.

- Michael K.

He did a great job. Quickly responded and was able to get me in the same week. On time, totally focused on the job. Did not waste time and did great work. Will be hiring him again for future projects.

- Kelly M.

Very well. Curtis was prompt, courteous, and even gave us a discount for my wife being a teacher. He did not have a tool he needed for part of the job, so he returned the next morning to complete the task. Curtis did a great job, and we would hire him again if needed.

- David A.

Tom McCane (the contractor), his sons and the rest of his staff are TRUE professionals in the industry. If you want someone you can trust, to do the job right with knowledge on how to do it all, Tom and his crew are the ones to call. If you need assistance in design work, McCane works closely with Annie Miller Designs, who is also outstanding. WOW !!! Great Job and thanks to Tom and his crew !!

- Jim A.

Dadstasks Painting and Remodeling LLC

I am very happy with the quality of service I received. there were a few small projects and two large projects. the owner arrived early with a good group of employees and went right to work. well organized and the employees seem eager to work hard. i threw in some last minutes ideas and the owner added them at minimal upcharge since everyone was already there. clean communication and very fair billing. been a month now and we could not be happier and will be calling again soon for some other projects

- Joshua M.

Excellent workmanship! At the end of each day, they removed all their equipment and replaced furniture, so there was no disruption at all. Great work ethic and I will go with the company again when I require painting.

- Leslie F.
Drywall Contractors in Amelia
Deals in Amelia for Drywall
Explore Our Solution Center for Helpful Drywall Contractor Articles
Drywall Contractors in Amelia