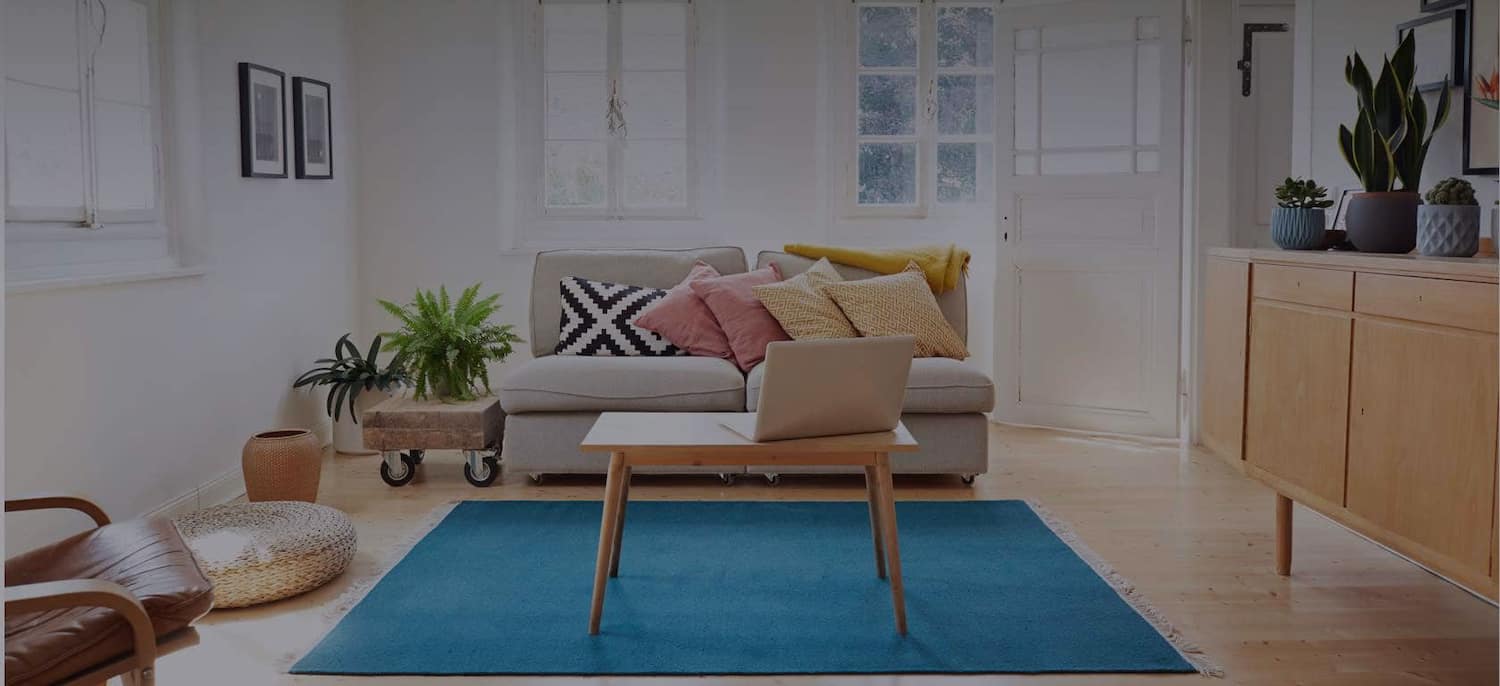 Get matched with top Basement Remodeling Contractors in Lancaster, NY
There are 21 highly-rated local basement remodeling contractors.
Recent Basement Remodeling Reviews in Lancaster
In September we called to get a quote. A representative came out right away and gave us a quote including a Veteran's discount. Due to the many orders they had we were told they would not be able to get to us until January of 2021 but they could put us on a list to call if they had a cancellation. As luck would have it, they called us last week (early December) and said they could install them within the week. Our installer was Joe. He came on time the morning of the appointment. We had 6 basement windows installed which took approximately 5 hours. Joe was very professional and did a very good job. He hauled away the old windows and any trash from the project. We were very satisfied and would definitely recommend this company.

- Karen R.

RUSSELL RENOVATIONS WNY INC.

We hired Russell Renovation to finish a 1300 sq ft unfinished basement. Tim, Seth and the crew exceeded my expectations. We hired them based on reading reviews online, we had 1 recommendation from a friend of a friend, and after meeting Tim he showed us 2 basements he did. They created a beautiful downstairs living space. The basement has numerous rooms - bedroom, bathroom, weight room, family room and playroom. Here are some things we would highlight based on our experience: - High Quality: the craftsmanship and attention to detail was great. My wife and I are both anal engineers. They did not disappoint. - Very Clean: they took great care to keep the entire house clean. They covered our floors at the beginning of each day and removed them at the end of each day. They used vacuums systems to minimize dust. Every day they would clean up the basement. - Professional and Courteous: All around great people to work with. Not the stereotypical contractors. Very respectful and courteous. - Works With Your Ideas: He took our ideas and enhanced them. He was open to different concepts. Helped us create an awesome layout. They are very creative. There experience buying basements was huge. - Great Contacts For Supplies - Tim told us he recommends people and businesses who have met his high expectations before. The tile retailer and cabinet retailer were very helpful. - Built Ins - Tim and Seth made some beautiful built ins. They did a built-in-the-wall aquarium, built in entertainment center, and built in storage cabinets in playroom. Impressive craftsmanship. Huge attention grabbers when people see the basement. - Cost: the cost was inline with what we expected for a quality basement. We did not know Tim and Seth before, but after they left, we felt like they were our friends. Great guys. Very trustworthy. We highly recommend them for basements or other home renovations. We will be calling them back to renovate our dining room next.

- Wayne H.

Very happy with the work. Finished room looks great. Jay did quality work and got the job done quickly. Will recommend this company to anyone and hire again for future projects.

- Gary R.

RUSSELL RENOVATIONS WNY INC.

I just wanted to update a review ... it's been 4 years since I hired Russell Renovations The first time and we still continue to See the benefits from their work ! My example today is that we woke up and my husband realized that our sump pump died. Just think, brand new basement fully finished to everything we ever desired and this could have all been ruined by flooding. Tim being so knowledgeable had righteously recommended and installed for us a back up sump pump that kicked in right away on this rainy day and saved us so much tears!!! Thank you again for all of your hard work and help we can't wait to plan our next project with Russell renovations !!

- Katherine S.

RUSSELL RENOVATIONS WNY INC.

The experience with Tim and the family is world class and exceeded our expectations. The job was a huge job that entailed a full gut and custom update to a three floor home that had special requirements. It was a huge undertaking and was met with first rate service and professionalism. 95% of the home was redone, including subflooring for the first two floors. They reconfigured the house by making it more open and functional. New bar/gym and living area was created downstairs from scratch. There were many things that could have gone wrong in a project like this that fortunately was kept to a minimum. Don't be fooled that it's a small family business as Tim will state on the initial call as most larger contractors will overstaff jobs like these to make them more expensive but don't save on time and don't produce better results. They were pulling long hours and rarely took days off over the course of the four month project. To get the flooring done by a deadline we needed met they stayed until 3am and came back at 730am the next morning. Tim is honest and is very upfront about what to expect. We now have our dream home and couldn't be happier with Russell Renovations! You would be remised not to inquire about his services.

- John F.

We LOVE our finished basement. Chris Perkins is flexible, dependable, approachable, and reasonable. Chris and everyone he employs or with whom he contracts are professional, tidy, and do fantastic work. My children and I were at home for the majority of the time the work was being done and I was 100% comfortable with all of the workers in & around our house. We will call Chris for any future work on our home, and encourage anyone looking for a contractor to do the same.

- Guenevere W.

We have underwent several project with Perkins Home Improvement between 2013 and 2016. Consistently we have found the process to be very smooth, and we have been very satisfied with the work that has been completed. Throughout the projects listed we have found the following: Quoting Process -Process is prompt and timely. -There is an up front discussion of the issues, so there are no unexpected surprises during the project -Scope of work is clearly defined. Cost effective options we brought to my attention up front to be discussed and mutually decided upon -Very thorough. The quote includes details so there are no questions down the road. Execution of Project -Projects have all finished within the anticipated timeframe -Projects have all finished within the quoted budget (a testament to the thoroughness, transparency, and accuracy of the quotes) -Project quality consistently exceeds expectations (demonstrates the knowledge and craftsman ship of Chris and his crew) -Communication of any issues or unforeseen circumstances throughout the project is great. Eliminates any confusion or questions related to the ongoing work -Overall, the work is done well, communication throughout it great, and our satisfaction with the work speaks for itself. We continue to use Perkins Home Improvement for all projects Other -The work area, and the surrounding area are cleaned daily and no mess is left behind (my wife appreciated this) -Chris has been able to accommodate a tight schedule on several occasions -Very good at describing the many trade-offs in a project as there are often cost/quality considerations. He often gives an honest opinion, describes the advantages and disadvantages of all options, and lets the homeowner decide. In our experience, many contractors will take shortcuts to save cost, while pocketing the difference. This is not the case here, and leaves the homeowner informed, and with a job they are satisfied with. Projects with Perkins Home Improvement: Summer 2016- Bathroom Remodel Fall 2015- Basement Finish Winter 2014- Assessment of Leak/Damage caused by old window & bathroom Summer 2013 - Cabinet Installation Summer 2013- Home Inspection (very thorough, found several things overlooked by a previous buyer's inspection just a few week prior). Saved several thousand dollars by finding these things prior to the purchase.

- Ben W.

A+ Contractors of WNY LLC

Excellent job from start to finish.....proposal/quote to final payment. Due to the large number of homes damaged during the harsh Buffalo winter, many contractors were backlogged and unwilling to even quote on a smaller job like ours. For those that did, none would make a start date commitment....only willing to fit it in between their larger remodeling jobs. A+ contractors provided a very competitive rate, showed up on the start date promised to begin work, were punctual throughout the process, their quality of workmanship was excellent, and they were very professional, treating our home with great respect by covering floors, walls, furniture, etc. to protect from damage during work and then cleaning/vacuuming/placing items back in proper place when they were one.  We really couldn't have asked for a better outcome. Toly and Alex did a great job communicating with us during the entire job. These two clearly have a lot of experience in all areas of home repair/remodel and it shows in the quality and finish of final their work product.  We would/will rehire A+ Contractors for jobs, small and large around our house and would/will highly recommend them to others.

- Frances R.

quick, meticulous, and so pleasant. I have used them before and and again went above and beyond.

- Mark D.

Overall It went well. Mike is trustworthy, and honest. He was clean and neat in his appearence,and he worked well by himself. He did clean up when he was finished but I am a little bit of a fussy person when it comes to clean up after a project so I went down and recleaned up after he had left  . I would hire again . Mike does good work !! B ut I need to ask if he could possibly lower his prices a bit  because I am on a limited income

- Donna M.
Basement Contractors in Lancaster
Find Basement Remodeling Contractors in
Basement Remodeling Contractors in Lancaster