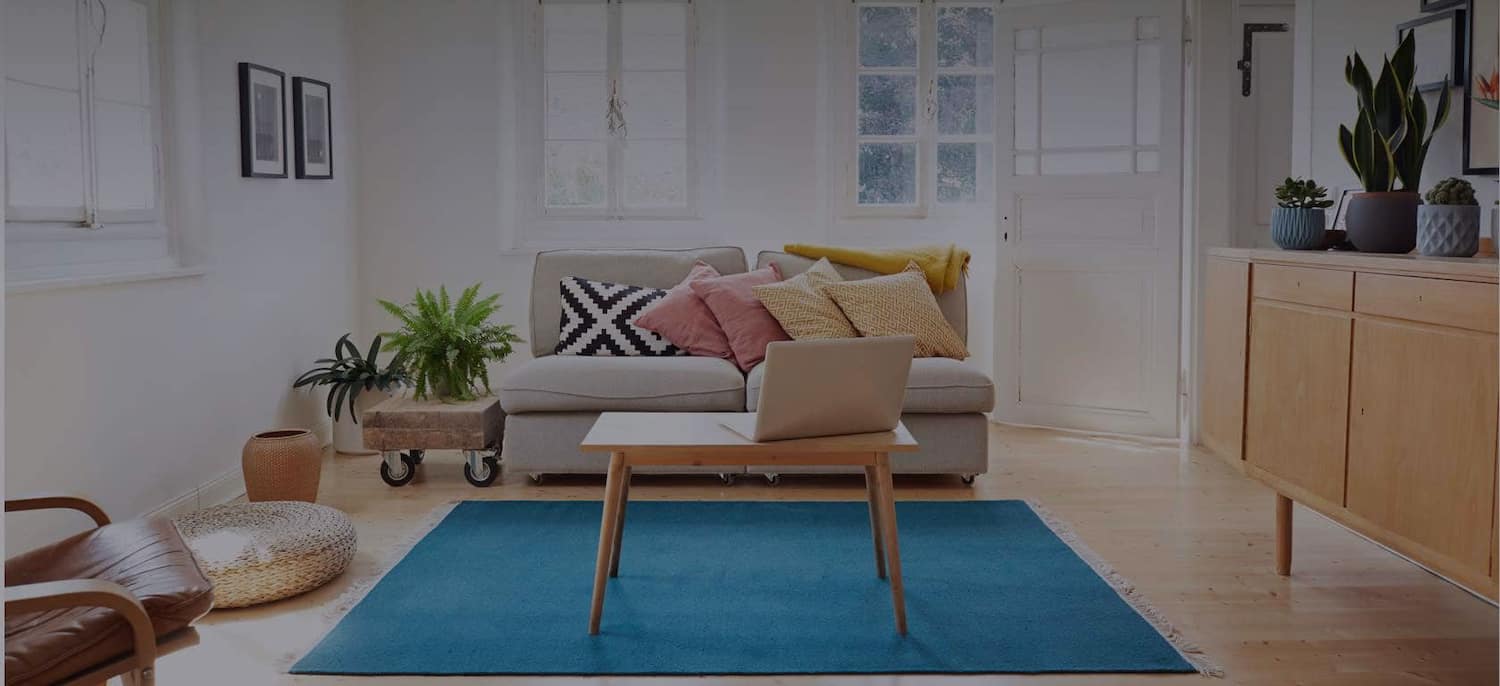 Get matched with top Insulation Contractors in Omaha, NE
There are 12 highly-rated local insulation contractors.
Recent Insulation Reviews in Omaha
I was having difficulty finding someone to clean out my gutters and downspouts. I did some research and found Innovative Roofing online. Their website featured numerous reviews from people who were highly satisfied, and the reviews sounded sincere. I contacted them, and Ramiro came out quickly. He climbed onto the roof, inspected it, took several photos and showed me how my existing leaf guards were beat up and doing more harm than good. He also showed areas that needed caulking and other maintenance. He explained that they could do a maintenance program, whereby they would come out in the spring and again in the fall to check for any issues and also clean out the gutters. He and his crew chief, Anderson, discovered that all the bathroom vents and the downdraft vent of my fancy stovetop were dumping moist air directly into the attic, instead of venting out through the roof. This was having a negative effect on the attic insulation, as well as allowing cold air into the kitchen during the winter. Anderson and his crew installed four flopper vents in the roof and now everything vents outside, instead of into the attic. They removed the old leaf guard, and so far, the existing gutter and downs are handling the rain just fine without it. Ramiro also recommended an excellent company to blow in a foot of additional insulation into my attic, as well as over the garage, which incredibly had none in the ceiling or the walls. This is a large, high-dollar house in a tony subdivision, and the builder, well-known, cut numerous corners, in addition to those I have mentioned. Fortunately, some of the wrongs have now been righted by the good folks at Innovative. They were always on time, cleaned up any mess, gave me a decent price, and were unfailingly pleasant to work with. I highly recommend them.

- Bruce B.

Innovative was awesome to work with. From helping me get insurance to pay, to his demand for quality work from his crews, Emilio was awesome. I'd anything comes up for us in the future, or friends and neighbors need a referral, Emilio and Innovative will be our choice.

- Guadalupe C.

Facing a near-complete rebuild of our basement room (my man-cave) after some structural and waterproofing work, I wanted to find a company that served as a one-stop shop with experience in big jobs but would treat my small relatively small job as it were just as important. I needed some flooring, framing and drywall and painting. Oh, and maybe some more electrical outlets, because I'm tired of running cords all over the place for the computer, the TV, etc.? And how about running some ethernet cable, too? How about a door to separate the room from the rest of the basement so when the furnace clicks on I don't have to turn up to the TV to hear it? And maybe make it look stylish and up-to-date if we wanted to sell our home someday? All for a reasonable price? And can it be done quickly, I mean, like, fast, because all the stuff in the man-cave is making the rest of the house look cluttered, and it's driving me nuts, and we can't have that! (Oh, while you're at it, can you install a new shower backsplash in the upstairs bathroom? And tear out the old stuff? Oh, there's a sliding glass door and mirror, can you take that out?) And I didn't want the hassle of calling all around town to find people who could do what I wanted done without all the delays. I wanted the convenience of getting all the work from one place. Shrug. Not a lot to ask, right? That's right. That's pretty much the impression I got from Chuck when he came to visit. That's right, the owner of the company came to visit us in person -- TWICE. Once before the structural and waterproof company was done, and then afterward so he could get a better idea of what his crews would be facing. Now, not being an old hand when it came to home remodeling, I pretty much trusted his vision with the final product. He helped me bring out the WOW in what could be this room with some added features I didn't even think about. So Chuck just wanted to upsell me, right? I didn't feel that way. Not when he kept trying to find ways to save money AND make things look amazing. Look, you're going to find a bunch of contractors out there who can claim they can deliver your project 1) on time 2) on budget and 3) by making something unique to what you want. Pick any two, right? Not with HSP. They'll nail all three. Let's add 4) and have patience for a nervous customer who calls the poor office manager asking when the next crew is coming out before the current crew is even finished with their work. That's these folks. They listen, they work with your schedule, and they were definitely patient with me. I'm not saying your man-cave remodel from the cement block walls and slab floor to completion will take just a few weeks as mine did. But I challenge you to find another company that can get tear-down, framing, drywall, flooring (did I mention the vinyl flooring not only looks like stately wood planks and doesn't FEEL like, well, vinyl?) and electric work done as quickly. Oh, yeah, what about that door to block out the furnace roar I mentioned earlier? How about a new painted and stained barn door! That's because having an owner of the company who is just as much an artist as he is a contractor and having everything under one roof helped a LOT. What was I left with when the job was done? A blend between a tech start-up office and a sports bar. Not everything went perfectly well. The drywall crew accidentally busted open a water pipe and ruined a bunch of the ceiling drywall they'd just put in. But character isn't shown when everything goes right; it's when a disaster hits. Were there any delays in the job because of this? No. Any excuses from the crew? Absolutely not. The guys put in some extra hours to make up for the accident and kept the schedule on track. Isn't that what you'd want from a home contractor? If you've gotten this far in this review, you're probably wondering "did HSP pay this guy to make this review"? Nah, they didn't. So let me tell you why I'm writing all this: because I hope your experience in your remodeling is just as great as ours was.

- Michael F.

We hired HSP construction to update our powder room bathroom. We wanted to add insulation, drywall, get rid of a window and laundry shoot, fix flooring, plumbing, and add a bath fan and electrical outlet. HSP was able to do it all. Chuck Leo required us to select and pay for our vanity, toilet, mirrors, towel bar, and accessories. They offered to pick large items up at store if they were held under our name. HSP estimated 2 weeks for the job and that's how long it took. Each day they communicated what they were going to work on, when leaving for lunch or the day. They were clean, polite, professional and answered all our questions. We never saw them wasting time on their cell phones or taking extremely long breaks. We were able to email the office for questions or concerns about anything. I was so thankful that the worker tested the bathroom grab bar after installing. He discovered it damaged the wall and would not hold weight. He went to the store to find a better grab bar that worked perfect. Can't imagine how awful that would have been if myself or our handicap parents would have fallen with that grab bar. The workmanship is nicely done. I would highly recommend HSP for your construction project big or small. We will hire them again.

- SHAWN H.

Chuck and his team are the best! I can not say enough good about the team. They were all very respectful worked was done and they cleaned up after ever days work. At the beginning of the day always did a walk through and discussed with us what was to be completed for that day to make sure color was correct before they started. Also love how they put in their thoughts and did not say what I wanted could not be done. They really know how to think outside the box to get the look that I wanted at a price that I could afford. The finished worked is picture perfect. They are well worth there money! They responded to any questions or concerns promptly. There was no delays which was a big plus because there is no subcontractor they are work for HSP.

- Alan H.

The team did an amazing job. I called them out for an inspection as I worried about the insulation. My daughter's room got colder than the rest of the house and my son's room had direct access to the attic and you could see areas it needed love. They came out and crawled right in the attic. The explanation of the current conditions, code, and the Department of Energy Recommended levels was really helpful. The photos showed in clear detail where I needed air sealing on light fixtures. I pulled the trigger on a Friday evening to move forward, they were out Monday afternoon. The team was quick and explained everything they were doing. They did an air test on the house to show the before and after of air leakage. Once it was all sealed up and more insulation was added, my air leakage reduced by almost 400 cubic feet a minute. This is the team to use without question. Top notch service, reasonable prices. Insulation and air sealing is one of the best things you can do for your home to improve the energy usage.

- William P.

We had our roof, gutters, and back door/storm door replaced. Insurance covered some of it and Hailey helped us navigate through it all. We had a few delays, but he stayed in constant contact with us. We were concerned with how the gutter guards were put on and by the end of the week, they were back out checking them and making sure we were happy with everything. We are looking forward to working with them in the near future with siding, window wraps, and other doors needing replaced.

- Mandy S.

We had our roof, gutters, and back door/storm door replaced. Insurance covered some of it and Hailey helped us navigate through it all. We had a few delays, but he stayed in constant contact with us. We were concerned with how the gutter guards were put on and by the end of the week, they were back out checking them and making sure we were happy with everything. We are looking forward to working with them in the near future with siding, window wraps, and other doors needing replaced.

- Mandy S.

Neumann LLC replaced our roof, gutters, back door and the storm door. They were on time with all projects from removal to new installations! Questions arose with gutters but they were prompt to take care and answer all questions we had! My wife and I would highly recommend Neumann for any project you need to have done!

- Shane S.

Great. Employees were punctual, knowledgeable and friendly. They cleaned up every day. I a very pleased with the job done.

- Linda C.
Insulation Companies in Omaha
Explore Our Solution Center for Helpful Insulation Contractor Articles
Find Insulation Contractors in
Insulation Contractors in Omaha