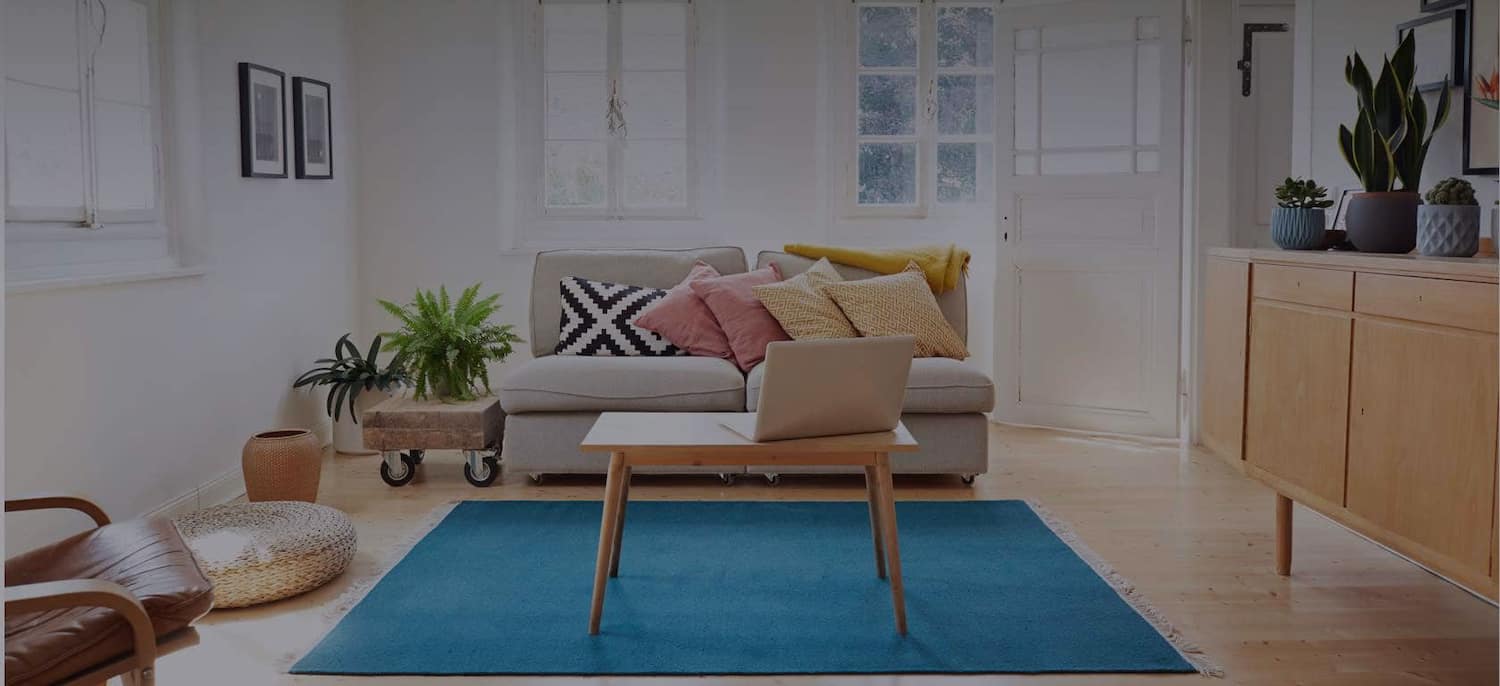 Get matched with top Sunroom Patio Enclosures in Springfield, MO
There are 15 highly-rated local sunroom patio enclosures.
Recent Patio Enclosures Reviews in Springfield
Premiere Exterior Solutions

Though we had some delays beginning the project(floods in TX and injury to one of their work crew), Ricky and his team made up for it by adding extra square footage to the exterior vinyl sun room. Once work began it progressed at a steady pace. Throughout the process any problem or issue was addressed quickly. You can trust that they will follow through on all agreements and promises. The edition turned out great.

- Greg B.

Liberty Home Solutions LLC

The different jobs went very well. They were all completed in a timely manner and the workmanship was excellent.

- Ron R.

It went very well. Target date as given by Building CO, was close to date. Flooring Company name was provided, for which was used by owner. Excellent job with ceramic tile. Additional insulation was added above ceiling tile, much appreciated. Fireplace had to be vented out through roof. The company providing service was beyond professional. This provided me with a name for future use in need of fire-place service.

- June W.

This work was done on my daughters house in Springfield MO, I live in St. Louis so I haven't seen this job but my daughter is delighted with the work. I was down there in January and contracted with "Scott" from Smithco Exteriors to do the work because the daughter has to work quit a bit, so I was helping out with the details. It took a little while to coordinate the updates due to the unpredictable weather in March but "Scott" got it all worked out even with my daughter's tight schedule. The job was completed around April 11th.

- Robert A.

Liberty Home Solutions LLC

We first had new concrete work done on ground level for a patio. The sun room would have a 3 foot x 4 foot wooden deck outside and wooden steps going down to the patio. Then Liberty started working on a Friday to take off the old deck top and railings and then came back next Monday and worked 3 days on the sunroom. They did not work on Thursday and Friday but did not tell me why. They came back the next Tuesday and worked through the week to finish the project. I then had a tile man from Lowes come in to install the tile. Liberty did a good job with the stick built sun room, windows, electric wiring, outside door, deck and steps, and clean up. They did a good job for us and we really like the use of our new sun room.

- Gerald J.

Marc Ekhause Custom Homes & Renovations

LOOK NO MORE, THIS IS THE PERSON TO CONTACT. I joined Angie's list with hopes of finding someone that could fix a leak on my front deck. After 6 years, 4-5 contractors and no luck just money thrown out the window we finally found Marc Ekhause Homes and there is no doubt in my mind that I would call him for any repairs on my home, perhaps building a new one or adding a room. The quality of his work is excellent, always explaining himself with regards to what he was going to do and made sure we understood and agreed with it,then cleaned up nicely after his work. We called 2-3 contractors but after meeting with Marc we could see his knowledge of construction was sound, his bid was very close to the others when he started to work for us and he was always on time. He showed us every single receipt he spent on our house, made sure the quality of the material,and construction were perfect,and did not stop until he found the problem and was absolutly positive he fixed it. The bid and the final payment were very close. Did I mentioned that we were thinking in building a new home and after seeing the quality of his work, there is no doubt in our mind we wouldn't look for anyone else. Even if we don't build but decide to have an addition on the house we will call him to do so, excellent job. 5 stars!!! He also has a large portfolio of his work on homes and renovations. Very professional, personable and trustworthy. He is also licensed as a Home Inspector. Hire him you and won't be disappointed!

- Ana M.

We got bids from two companies after researching window replacement information. The bid from SmithCo was less expensive than the other but that's not the main reason we selected them. They had a window sample for us to see and try. They gave us a long list pf previous and current jobs and invited us to check them out, which we did. They only required 1/3 down payment at the time we signed the contract. The other company bidding for our job wanted full payment up front, had no window samples and could not supply a reference list. Made our decision pretty simple. The windows arrived well within the guesstimated time frame and they called to make an appointment for installation. The three man crew was very efficient. They worked well together and had all 19 old windows removed and new ones in place in one day. Another 1/3 payment was paid at the beginning of the installation. They insulated around the outside of each window and made sure they were level and very secure. The windows were sealed on the inside with clear no-odor silicone. The next day they custom made the outside vinyl wrap for each window and every window was carefully caulked, making sure all seams were sealed. Our old shutters were removed and the six new shutters were installed which involved drilling into brick. Our deck cover needed more slope for drainage so they dropped the front edge 1.5" after removing the old rusty cover. They installed a new cover which also involved hand shaping flashing to fit against the house at the edge attached to the house. A very time consuming job. Final payment was made at the end of the job. We had one window latch that didn't work properly when the new windows were installed. A new latch was ordered immediately and approximately one week later they came by and installed the new latch. The crew was friendly and polite, took care around our yard and made sure they cleaned up all debris at the end of each day. They informed us of their work schedule so we knew what to expect. The whole job took 6 days to complete. We were very pleased with the job they did and would recommend them for sure!

- Peggy W.

It went great. The job was started on time, completed sooner than the expected completion date, and finished at the price agreed to. The work area was kept clean and organized thru out the project. The attention to detail is superb. Craftsmanship excellent. We could not be happier with the results. I would like to thank Scott Smith, and Billy and Charlie Woolsey for everything. We have future plans for adding a bathroom downstairs , and some kitchen remodeling and we are definatley going to hiring Smithco for those projects.

- DANIEL Y.

All work was done in a timely manner and at the estimated price. No surprises. Scott and all of the workers were friendly and didn't mind answering any questions we had.

- Jazell S.

My home was built in the late 60's and was in desperate need of updating. My sister and I lived together and started the process in 2005. We had the paneling painted in the family room and had the "front room" painted. We then proceeded to have the kitchen cabinets painted white, new flooring, new counter tops, and added cabinets to a "wasted space" area. That was all completed in November 2009. Sadly, my sister was diagnosed with stage 4 lung cancer in the spring of 2010 and passed away in September, just 19 days after her 69th birthday. Needless to say, I went into mourning and the last thing on my mind was this house. Finally, in March of this year I began to "live" again and knew that she would want me to carry on with our "master plan." I didn't know where to start and joined Angie's List. First I searched for concrete removal (the back porch), because I wanted to have a level floor. I widened my search and among the list I researched was Smith Co Exteriors. I called and Scott Smith made an appointment to see me the next day. My first impression of Scott was that he is a professional businessman and can see the "finished project" in his mind. When he told me that removing the concrete and replacing it wasn't a problem, and proceeded to explain what the room would look like when it was finished, I signed contract #1. In talking to Scott, I told him about my sister and that I have MS so I need my house to be MS user friendly. He looked at the two deep steps down to the enclosed porch and said, "I really think we should install a handrail for you." I never even thought of that. Like most features in this house, it had to be "custom made" and was done so by Duane. It is sturdy wood (because there wasn't wrought iron that would fit the space) and I love it. From that point on, I saw the genuine compassion Scott has and his active interest in each project that was going on here. He is a "detail" person. Anything that he saw that didn't meet his standards was "redone." Incidentally, those things were few and required minor changes. My first pleasant surprise was to have a level floor on the enclosed porch. It amazed me! Prior to this work, the slope was so bad that at the NW corner, I noticed water every time it rained, went outside and saw that the "floor" was lower than the ground! No more. Now that the floor is 4" above ground made my day. I think I probably drove Scott a little crazy, because I would have an idea and ask if "it" was possible. For instance, when we talked about the enclosed porch, I asked him if a ceiling fan could be installed. I had been told by other contractors that because the roof "slopes" a ceiling fan was out of the question. Scott studied the slope, measured, and said, "No problem." Duane gave me the size to look for and I found one I loved with a light. Also added a wall sconce to match. The original 9 windows on the porch were small and when the new triple slider Smithton white windows were installed, I couldn't believe how beautiful they are and how much light they added. Another eyesore on the porch was that the dryer vents out to the porch. Scott suggested enclosing it by "boxing" it in. It's really neat and a great place for decorating ideas. The chimney used to be a part of the west wall and now the walls are covered with insulated white vinyl, ceiling and walls painted white, and level floor carpeted with a neutral light brown. It is a tight weave and easy to care for. When it came to choosing the carpet for everything but the bedrooms, I dreaded the thought of having to go search for carpet, because those kinds of tasks can be fatiguing for me. I told Scott what I had in mind and Mary Martin brought me samples. I guess he read my mind, because the old, dark blue-grey carpet is gone, and has been replaced with a beautiful neutral called "butter pecan." Everything will go with it. On to the bathrooms. (Yes, I realize I should have had the carpet done last, but I didn't know at the time that Smith Co would be doing the bathrooms.) However, there is a protective covering over the carpet. When I asked Scott about updating the bathrooms, he showed me pictures of bathrooms his company had remodeled and I was sold. That's where Alex Marshall began to teach me a lot about remodeling! I had a vague idea of what I wanted and then after talking with him, again, instead of my having to go look for tile, he brought me samples of the colors I had in mind. He and his assistant, Allan, began the tear out and I didn't have a clue what the finished bathroom was going to look like. The sixty-ish style bathroom now looks new, modern, "user friendly" and has features that exceeded my expectations. I believe that Alex is creative and artistic. I am a visual learner and as I said, I had a hard time visualizing what it was going to look like. The tile design in the tub area is beautiful, has a large recessed soapbox, and at first I was going to go with a curved shower rod,but instead, chose clear glass sliding shower doors that have towel rods. I sure didn't want to "hide" the beautiful tile design with a shower curtain. I went with brushed nickel fixtures at Alex's suggestion because he told me they were much easier to keep clean. He was right. The drywall was replaced with new anti-mold, anti-moisture, drywall, tiled about half-way up, and the walls are painted a pale, pale blue. Light fixtures were replaced, a vent was installed (that thrilled me), the mirror replaced, the vanity was painted white and Alex found a piece of granite (at a bargain price!) to top it off that looks as though it was made to match the tile. As I said earlier, I probably frustrated Alex and Scott, because originally, I was going to "live with the old floor." But, of course, I changed my mind! The floor is tiled and I'm so glad I did that because Alex showed me where the floor was "soft" around the toilet. He replaced the sub-floor and old plumbing fixtures and now I don't have to worry about the "water" that we would sometimes see. In fact, I can't count the number of times my sister and I had different plumbers come, reset the toilet, and actually had to have the sewer system redone and no one ever bothered to tell us that the drain pipe under the toilet was lead. Alex called me in when he was showing me the damaged floor and showed me the lead pipe. He explained in detail the handling of it, how that was causing the leaks around the toilet and was amazed that nobody who had serviced that toilet had never replaced it with pvc pipe. I didn't know how "soft" lead is. Thank God, everything is up to code and sound. Currently, Alex is re-doing my bathroom. As I stated in the "services performed," Alex discovered black mold there. He has that under control and I couldn't believe that the exterior walls had to be taken down. But they're already replaced, new insulation, and he is hard at work at this moment. Because he moved a wall 11 inches, he has talked to me about what the new bathroom will look like. Again, I will have to see it to believe it! Instead of a small corner shower, I will have a large walk-in shower with a bench! He is moving things around to accommodate this and the old odd shaped vanity is gone and I will get to choose a new one. When the bathroom is complete, I will report on it, but know that it will be as promised and no doubt will exceed my expectations.I can't emphasize enough how much I trust Scott Smith and his employees who have done the remodeling of my home. I especially want to thank Scott and Alex for their patience with me, their kindness, and as I've said elsewhere, Alex has taught me so much about remodeling and one thing he said really stands out about houses that were built when mine was and that is that the contractors didn't have the products or tools then that we now have. Makes perfect sense. One final note, but extremely important to me, when the black mold was discovered, Scott is doing that "at cost" because there was no way of knowing that it was there. That kind of service can't be beat in my book. Because work is still in progress and Angie's List doesn't allow future dates for completion of work, I used 6/20/12.

- Geraldine M.
Patio Builders in Springfield
Explore Our Solution Center for Helpful Patio Builder Articles
Find Sunroom Patio Enclosures in
Sunroom Patio Enclosures in Springfield