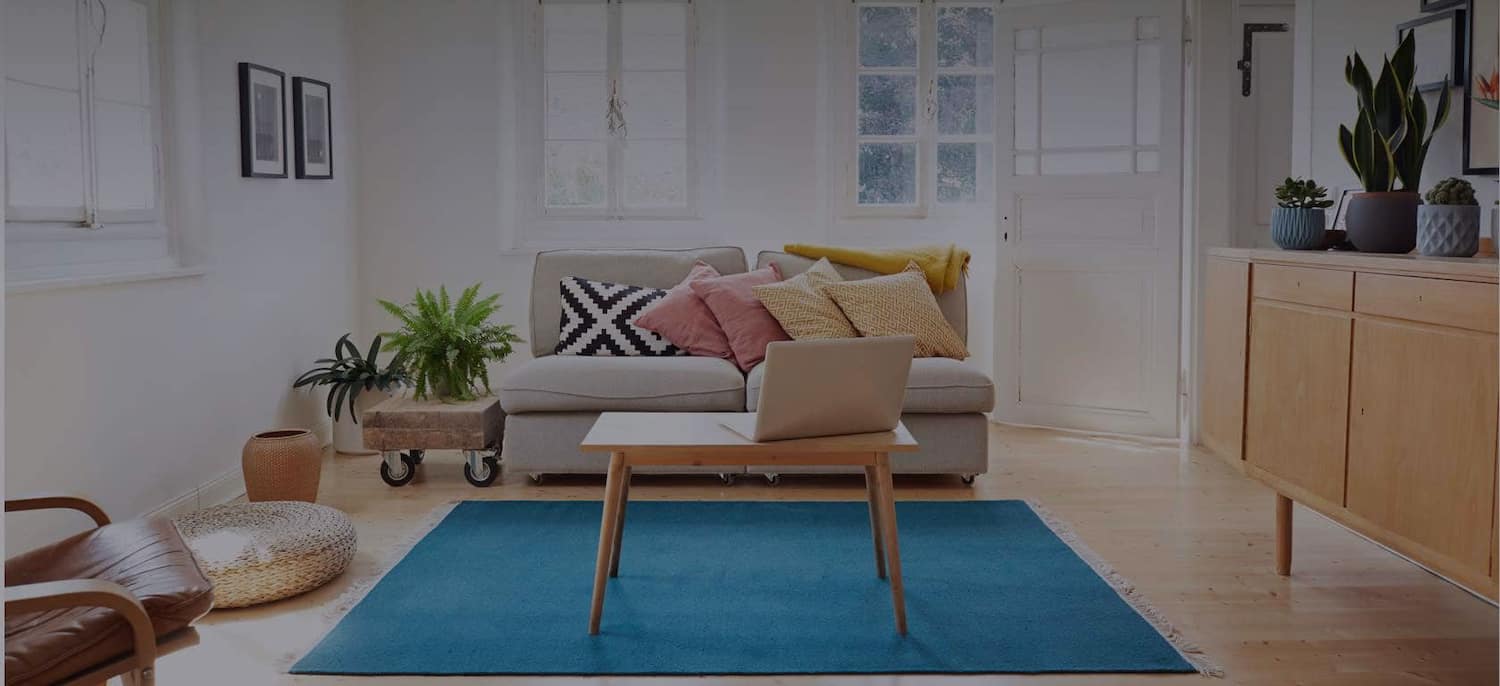 Get matched with top Home Builders in Park Rapids, MN
There are 4 highly-rated local home builders.
Recent Home Builder Reviews in Park Rapids
John and his guys were great. They were trustworthy and did a good job. We were out of state for some of the time and felt good leaving our project in John's hands.

- ronita r.

I highly recommend Tysdal Construction and JerameTysdal to anyone who is building a new home or have other construction projects. We're just celebrating the first-year anniversary of our new home and we're just as thrilled today as we were the day we moved in. We were totally inexperienced in working with a home builder and needed someone who could walk us through the complexities of building a home from start to finish. Jerame was that person. He's a perfectionist which is what we wanted from someone who was building our house. Secondly, he is honest and has high standards in both his profession and his personal life. To begin the process, we had numerous meetings over a period of many months working with Jerame on the floor plan. My wife and I had different ideas on how the house plan should be laid out, but Jerame had the patience of Jobe and was able to work with us to come up with a design we both liked. Before we signed the contract, we knew exactly what the construction and labor costs were going to be and what the allowances we agreed upon for areas such as lighting and plumbing fixtures. While Jerame has some subcontractors in certain areas that he prefers to work with, he was very flexible in allowing us to be involved, as much or little as we wanted to be, in selecting some of the subcontractors. During the construction, if a subcontractor's work didn't meet our expectations Jerame made sure they came back and did it over to our satisfaction. We lived an hour away from the building site, so it wasn't always convenient to jump in the car and see the day to day progress. However, Jerame would occasionally text us pictures, keeping us informed of their progress. If anything unexpected came up he would always get in touch with us to explain the situation, including our options and the budget implications, and then allowed us to tell him how to proceed. The Tysdal crew and office staff were great to work with. When we would stop by during working hours, Brent would always explain what the crew was working on and what their next project would be. They always made sure at the end of the day to clean up their work areas. Jeanna and Amy were always very helpful and quick to get us the answers to any of our questions. Many things can affect the timing of a house being completed when it's originally scheduled to be done. In our case, Mother Nature had a lot to do with our house being delayed a bit. For starters, late fall rains prevented the basement from being dug when it was scheduled. During that winter they lost over two weeks of work due to the bitter cold. Jerame has a policy that if the temperature is ten degrees below zero at the start of the workday, they call it off. Something I can certainly appreciate in protecting his crew. One final note. Although my wife and I aren't golfers our seven-year-old granddaughter decided she wanted to take up golfing. A couple of months ago we took her to a local driving range to practice hitting golf balls and met Jerame who was practicing during his lunch break. We learned he's an assistant golf coach for the Battle Lake girls' golf team. He asked if he could give Lainey some pointers and proceeded to take quite a bit of his time to give her a lesson on hitting golf balls with all her clubs. So, ten months after our house was completed my contractor was helping my granddaughter learn how to golf. My kind of contractor.

- Dennis A.

I engaged Tysdal Construction as the General Contractor on a Commercial Office Building and would do so over and over again. He helped carry the project from design (very interactive program that allowed you to see what the finished product would look like before even breaking ground), to a very complex permitting process involving Government Regulation, to keeping us on time even and on budget. They were awesome at communicating everything during the construction phase to keep us informed. I would contract with Jerame and his crew again if i had the need.

- Kyle S.

Tysdal Construction has been very responsive since day one. They helped us through the variance process since we lived on a lake and had a unique situation to work through with new construction along with the design/ building process. The design process they use allows for customization and wide selection of products to be used based on the budget for your project. The employees and subcontractors were friendly and great to work with as we checked-in throughout the project. I personally liked how they were well connected with local businesses to assist us in the selection of building materials for our new home. The one item that I can't stress enough is the level of detail they put into their homes as they strive for perfection in their work. After our project was done I had company over to enjoy a summer weekend and I received compliments on how well the finishing work was completed from the trim, cabinets, drywall, lighting and beyond. Those compliments came from one person who has built 4 new homes in their lifetime and another was a contractor by trade. That says a lot on the quality of work that they deliver on.

- Dave S.

Over the past few years we have engaged Tysdal Construction on a number of projects. We have always found them to operate with the highest level of integrity, making sure the projects were completed in a quality fashion, within the time frame and budget agreed to. The largest project we engaged them to do was the design and construction of our year-round lake cabin. The design process used by Jerame included frequent engagement on our part, resulting in the end product is meeting all of our needs perfectly. As important, this project was completed in a quality fashion, in the agreed upon time frame and with-in budget.

- Dean F.

Tysdal did a great job. Very professional, kind, and timely. They went over the top to get the work done. All employees were professional, courteous and kind. Thank you Tysdal Construction for doing a great job. Some of the work they did required some real configuring and ingenuity because of the way one of the walls was situated. It turned out beautiful!!!

- Steven H.

SISU Builders responded quickly to our request by visiting our home and providing a written quote within a couple days. SISU Builders showed up to do the work when they said they would and worked long hours to make sure our home was sealed to the elements. They did quality work, cleaned up the site and best of all, the final bill came in under the estimate. We would hire SISU Builders again.

- Chuck F.

Kevin A. Yeager Studio of Design

Kevin handled every step of our project from concept drawings to finish. He did the plans and worked with us to choose a builder through bids and an assessment of their capabilities. He managed the project flawlessly even though we were in California for 4 months during construction. Kevin is extremely creative, a masterful communicator and fun to work with. He is always available for questions even years after the project. We would do it again in a heartbeat and highly recommend him.

- John S.

Residential Building Contractor

After Patty at Billman Home Center 5010 Miller Trunk Hwy.Duluth, MN 55811 218-729-8232 did the measurements and drew the schematics, Gary started the demo and measured for the counters and cabinets which he had fabricated by an outside contractor to my wife?s desires. He did an excellent job.

- Roger G.

Stuvland Construction and Heating LLC

the project took a lot longer than anticpated , we had hoped 3-4 months would be enough to complete project. they had some delays we had additional requests. They were always responsive and professional. They have a genuine concern with providing quality work and customer satisfaction.

- Dean G.
House Builders in Park Rapids
Business Description:

We work on every project like it was our own. If we dont offer the service we know a good sub-contractor that does.

Recent Review:

Charlie and Larry are an amazing team. They are fast, precise, and exceptional. I got everything I wanted in my studio, built in 2016, and today is remains an amazing space to work in. All of my requests and concerns were heard and addressed.

Reviewed by Vivienne M.

Business Description:

We do not manufacture windows or doors for homes nor do we use Insulated glass. Strafford Window Mfg. manufacturers custom wood windows for barns, sheds, stables, pool houses, cabin, porches and interior applications in the home. Our windows are made of all wood and single strength glass. Call for pricing on Tempered glass. Strafford Window MFG. manufactures Sashes, Transoms, Single Hung Window Units, Hopper Window Units, Fixed Window Units and Screens.

Recent Review:

These windows are solid, well built and look great. I will be ordering more for my house.

Reviewed by Don P.

Business Description:

We are more than just windows...we are the Affordable Way!! Call for a free in-home estimate at (320) 217-5251 or e-mail us at affordablewindows@live.com

Recent Review:

Jeremy and Jessica sold us the windows and installed them for us themselves. We could tell by his attention to detail that Jeremy has had a lot of experience in window installation. We observed every step of the installation process, and he explained to us exactly what he was doing and why. They stand by the quality of their work and encouraged us to contact them right away if we had any questions or concerns. We will definitely hire this local Minnesota business again if we choose to install more new windows in our home.

Reviewed by Eric S.

Business Description:

Affordable Custom Homes Custom Drafting & Design Services

Recent Review:

The house turned out great! We're very happy with our new home.

Reviewed by Nicholas G.

Business Description:

ETR Laboratories in an analytic laboratory with a broad range of commercial, industrial and individual clients. We provide analytic services using a wide variety of scientific methods including GC/MS, IC/MS, GIR, NMR and SEM equipment. We can do particle analysis, organic and inorganic chemical analysis and micro analysis on biological and other materials. Private water analysis is our specialty. Award winning. Additional DBA - Environmental Testing & Research Laboratories Inc, ETR Labs, ETR ...

Recent Review:

The whole process was easy. ETR were quickly responsive to questions. Professionally discussed in related terms test results over the phone. Highly recommend!

Reviewed by Kevin F.

Business Description:

Billing depends on the size of project, all jobs done under contracts, have subcontractors for all aspects of construction work, complete general contractor

Recent Review:

Went bad, we had no idea the process of building a house and relied on and trusted matt to lead us through in the right direction. From start to finish there were issues both big and small. The back area of the building was living area built with concrete forms, right away after they were poured we saw they put one of the windows in the wrong spot. And later noticed the forms were not lined up right on the back wall so the anchor lines for screws are all over the place. Had a utility/ dog room built in the garage area for water heater, well pump and water softener to go, they installed water heater and well pump and we were going to put a water softener after the project was done and there is no drain installed in the floor for the water heater and softener to drain to, after talking to the plumbers they said they asked 3 times if there needed to be a drain there before the floor was poured and they were told not to put one in. After installing the garage door there was no frame work with header to attach the trim to, there was a 4 inch gap that we had to put framework in so we were able to seal the door too. After the siding was done the back of the building need to be back filled and we were going to have the excavator that cleared the area do the work but matt said his guy would do it, well they did a horrible job, the dirt is actually sloped toward the building so this spring both sides of the house had water coming into the living area. When they were done with job the site was left a mess, nails and screws all over in driveway and around the building along with metal and wood scraps everywhere. What was supposed to be an easy and fairly quick job latest over 4 months for a simple 24x22 garage with unfinished inside and 24x12 living area in the back finish only to sheetrock with no trim work done.

Reviewed by Chris S.

Rating Not Available

Pros who have not yet received a review do not have a rating displayed.

Business Description:

The end product will be your Blue Prints, Floor Plans, Notes or drawings (non-technical nor artistic required) designed and converted digitally into 3D (Isometric) full color digital images. (animation available). The purpose and value of my service is convey ideas and purpose of my Clients (Architects, Designers, Artists, Contractors, Home Owners etc.) into images from 8.5 to 11" to Large format such as Poster Board or Bill Board size for advertisement or demonstration, Video 3D animation al...

Business Description:

We are a full service construction company. we offer an insured and trained staff. We did start out in commercial construction and now are focused on residential repairs and small additions.

Recent Review:

They worked fast, did a nice job, and were friendly people.

Reviewed by Solveig L.

Business Description:

Designer and Manufacturer of custom and pre-engineered Red-Iron Steel Frame Homes & Components. Our steel home kits with bolt-together red-iron framing assure your family the strongest, safest, and healthiest choice in new home building today! A Kodiak home is engineered to withstand the average tornado, hurricane, wildfire, earthquake, and with steel, there is no wood for termites to eat or rot. Using steel also provides for a very healthy home with minimizing organic material for mold to gr...

Rating Not Available

Pros who have not yet received a review do not have a rating displayed.

Business Description:

We are a small business located in Central Minnesota with 3-5 employees. Contact us let us help you with your project needs.
Explore Our Solution Center for Helpful Home Builder Articles
Home Builders in Park Rapids