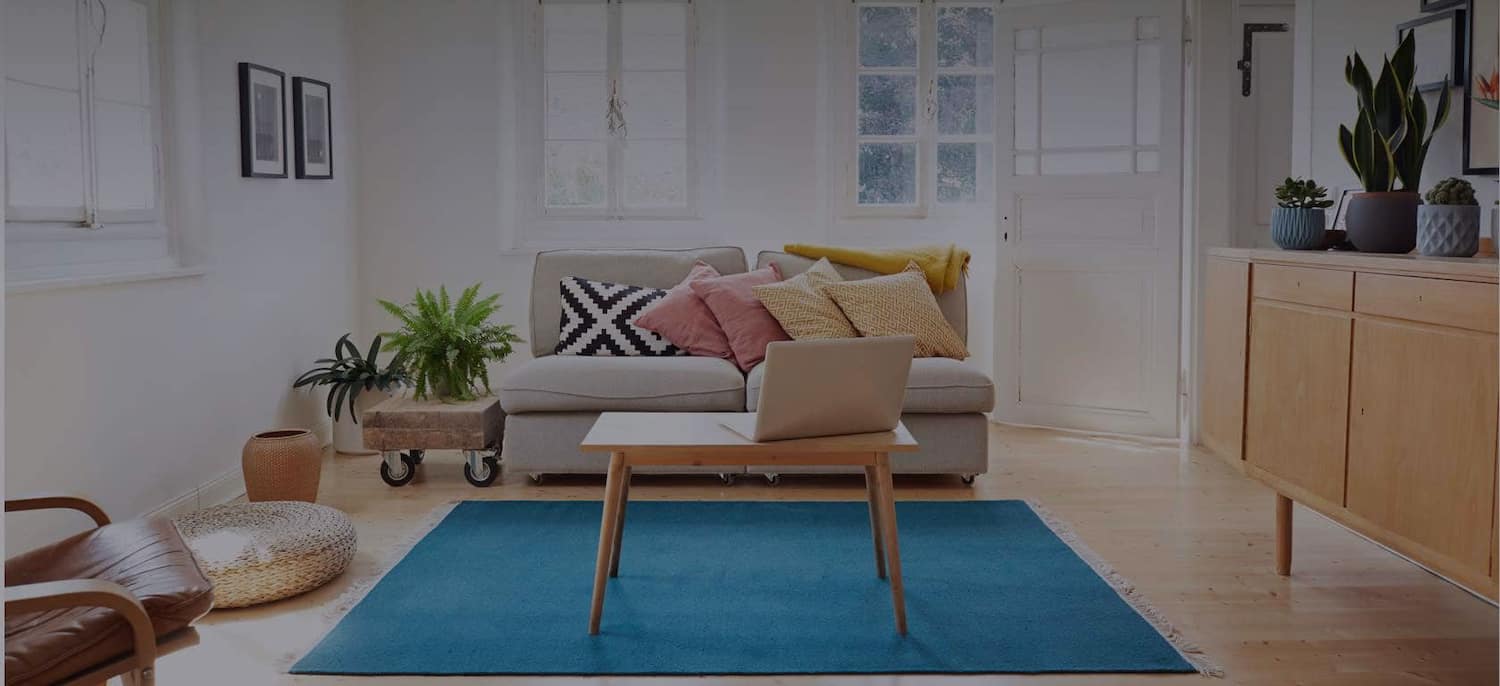 Get matched with top General Contractors in Baton Rouge, LA
There are 12 highly-rated local general contractors.
Recent General Contractors Reviews in Baton Rouge
Louis/Legacy was referred by a friend. Best referral ever! Louis listened to what I wanted and quoted us on the work in phases, as I requested. The quotes were reasonable an in line with others I had gathered. Lewis's subs were responsive and respectful. They started on time and gave a full day's work. The job was finished in a timely manner. The end result was exactly what I wanted. I was very happy with Louis's support throughout the work

- Linda C.

Jim Fereday with Homeworks of Louisiana came out to the house to provide an estimate for removing a 14' long load-bearing interior wall that separated the Living Room and Den. The project would consist of putting up a temporary support structure and installing a 14" x 3.5" x 14' laminate beam to support the house where the wall stood. Included in that project would be removal of two electrical outlets, a coax cable outlet (not in use), and a light switch. I asked only for wall removal and a beam installation and I would do the finishing work. Jim's bid was a few hundred less than a competitor who tendered a bid without coming out to the house. Honestly, Jim and that one other contractor were the only two bids we received. I felt Jim could be trusted and that he knew what he was doing. We accepted his bid and work was started about two weeks later; he probably could have done it sooner, but we were on vacation. The real work was completed by a father-son team in one day. When they came in the door around 8:30am that day, the wall was just as it had been when it was built 30 years ago. By 6pm that day the wall was gone, the beam was in place, most of the electrical work was finished and the area cleaned up. I was very impressed with the "Dan's," (Dan and Dan, Jr.). They knew their stuff as well and were professional and fast. Troy the electrician came in the next day and finished relocating the light switch and wiring a ceiling fan box I requested a couple of days before work began. Troy was done in a couple of hours and was professional and competent as well. Jim was easy to talk to and gave me several ideas on how to finish the beam install (e.g. Sheetrock it in, stain it, etc.). I would definitely recommend Homeworks of Louisiana and use them again.

- Anthony L.

It was a huge job, that lasted 3-1/2 months, and we lived in the house through it all! At the end of each day, when the workers left, everything was always swept up and all tools and materials were put away. The house was always left usable at the end of the day no matter the state of work at the time. Workers alway arrived on time and all trades were well coordinated and supervised. Mr. Jim Fereday was wonderful to work with. Even though I had my plans and ideas very well fleshed out, he used his experience and offered suggestions along the way, many of which I accepted. We're not finished with our upgrades, but had to stop to take time to save up for a while in order to fund the remaining items. I will be calling Homeworks, for sure, when the time comes. Thank you Jim Fereday!

- Connie N.

Mr. Ferriday was one of the most responsive contractors I contacted. I added on 1200 sq.ft. of shop with engineered room in attic trusses. This was a very custom build and not your run of the mill slab and stick construction job. Some of the contractors contacted bulked right out of the shoute because I wanted this addition built in a very specific way and in a tight hard to access area. Mr. Ferriday of very attentive to the job. I never had to track him down. I subbed out the plumbing and electrical work myself. Mr. Ferriday had no problem with that and worked great with my subs. This was not true for all contractors. Many wanted only to use just their people and were not willing to let me sub out the electrical and plumbing. Home Works was not the lowest bidder, but the quality of the work and ease of the project made the extra cost well worth it. That has not been my experience with other contractors in the past. We are extremely pleased and will be using Home Works for all future projects.

- James B.

We called Jim to schedule a time to begin work on the driveway. He scheduled a date when it would not be raining. The driveway and front porch slab were removed on a Monday and the new driveway and porch slab were poured on a Tuesday. The following Tuesday, Jim and his carpenter reinstalled the front posts and wrapped them. The entire job looks awesome. The driveway and slab and wrapped posts are beautiful. We love the way everything looks. We asked Jim to refer us to his electrician to have our electrical box removed and updated. That work has been scheduled but not completed yet.

- Martha D.

Called Ms. Fixit out of desperation trying to DIY and was immediately impressed with her professional knowledge and calm manner. I had just gone thru a horrible experience with another handyman (not thru Angieslist) and was reluctant to let anyone else back in my home. Her attention to detail is amazing and she finds inventive fixes to many situations. I trusted her 100% in my house. She was able to correct his mistakes and transformed the room.

- Sherri W.

When we first discussed the work we wanted done with various contractors, we were very specific in what we wanted and the quality we expected. Louis (Legacy Builders Owner) listened and asked questions that no one else asked. We were impressed with his apparent thoroughness and honest statement that "I won't be the cheapest but I will provide the quality of materials and workmanship that you seem to want." At the end of the contractor interview process we can confirm that he was not the cheapest in dollars but definitely provided the best value and at the level we were looking for. The Legacy site team was very knowledgeable, neat, and punctual. Also, very creative in adapting our design concepts to a great finished product. This was a fairly high end remodel that included a good bit of demolition, new ceramic tile floors, tile walls, some plumbing replacement, new built in linen cabinet, new lighting, new faucets/toilets/shower fittings, some electrical wiring changes, granite vanities/shower bench and door sill, frameless glass shower doors, glass lavatories, painting and crown moldings. Of particular note was how clean the workers kept the house with clean-up every day. The workers actually can to be like family and our dog looked forward to their arrival each morning. It's nice to have workers who avoid any rough language and we always were happy to have them in our home. Legacy gets our unrestricted recommendation.

- Brett K.

Great! Mr. Carter was very accommodating & prompt with scheduling. He arrived on time, had all the correct materials and tools needed - I just had to provide the paint. Mr. Carter and Mr. Sonny did excellent work and were very detail oriented. I would highly recommend them and will definitely use them again.

- Kyle R.

This is the second time we have hired Legacy Builders, 2013 and now, post-flood. Due to the overwhelming need for trusted builders during this time, we waited for them to become available. Legacy Builders is worth the wait. Legacy Builders rebuilt my Master Closet and provided more storage space than I believed possible. The construction is sturdy and flawless. Shelves were built to provide as much space as possible. Louis really listened to our ideas and always gave suggestions to improve upon them. At the end of every work day, the work space, inside and outside, was cleaned and swept. The pictures do not do it justice. (We opted to do crown molding and painting ourselves. We appreciate Legacy Builders working with us to help fit everything we needed into our budget.)

- Rachel H.

I contacted Legacy Builders after their services had been recommmended by a friend. I moved into a house that is almost 50 years old and has never been through any major rennovations, so I needed help! I contacted the owner of Legacy (Louis) who could not have been more pleasant or understanding. Louis was able to commit to my project and begin work quickly. I work night shift and have a crazy sleep schedule but Louis could not have been more accomodating to my crazy hours. The work that Louis did to the outside of my house has totally transformed its appearance-new paint, new doors ,and repair of rotting woodwork .Louis also came to my rescue when an unexpected problem with my shower arose offering his expertise and advice. He took care of the problem quickly and I couldn't be more grateful. Louis has also been extremely helpful in offering me realistic suggestions for my future renovations. I can't wait to work with Louis in the near future and I would recommend his services to anyone. Both he and the people he works with are pleasant and professional. I can't wait to start my next project!

- Rachael A.
Contractors in Baton Rouge
General Contractors in Baton Rouge