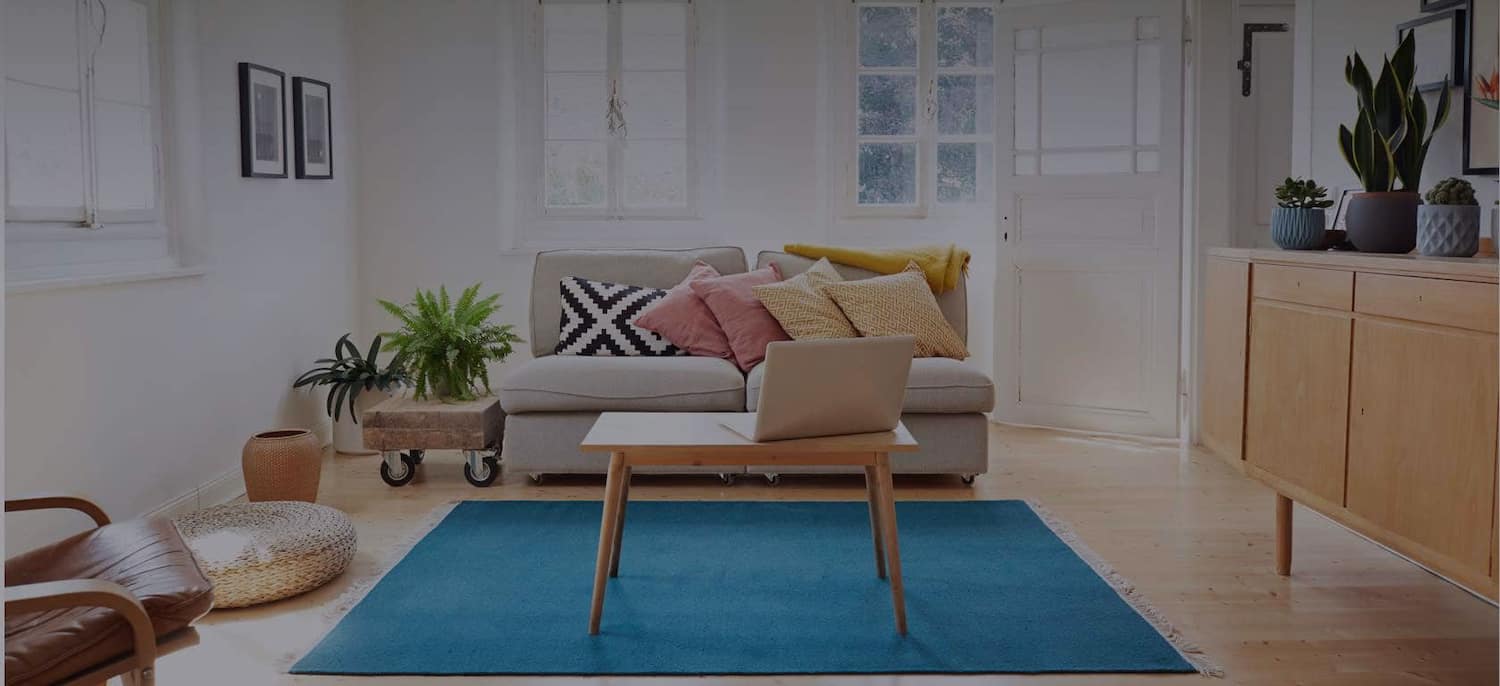 Get matched with top Home Builders in Peoria, IL
There are 9 highly-rated local home builders.
Recent Home Builder Reviews in Peoria
BRAD BURGESS CONSTRUCTION

Excellent. Once again Brad came through. We had him add 800sqft to our home last year. This year we had him back to take down 2 inches of plaster and install new drywall. He also leveled up the floor and installed trim. Small project but Brad was awesome to work with again.

- Joe S.

CONSUMER BEWARE! AVOID AVOID AVOID! Siding & windows were to be started in June and were not started until July b/c he had to finish up a more important client that owned a golf course and the customer was "particular" as he said . Well, at least that customer was taken taken care of b/c my work was never completed. That's right, he never came back to finish it. Over 3 months later Lowe's finally got another contractor to finish the job. This guy took off my gutters to put on siding, said his "gutter" guy would come out & put up new gutters, never did, and the bad rain we had in July came into my house and caused damage. He never took responsibility. I called him about it and said water is coming into my house , he said "you have a foundation problem", no it b/c there are no gutters. He never apologized, never fixed it. Lowe's had to send out there own gutter contractors to fix it. The window and weatherstripping around garage finally was taken care of in November. Avoid this guy at all cost.

- Michael D.

Before you hire them get a lawyer to protect your money, they have been sued 3 times since 2014, with one judgement for over $300,000.00. They did not put all the anchors in the house foundation to secure it, as the IBC 2006 and City of Pekin Illinois calls for. The roof is unlevel and not built to any blueprint. I would not have them build me a doghouse or even hire them. Poor QUALITY House and they do not do as the their contract is written. If you want to see my junk house come by and I'll show you Poor Quality.

- B B.

Dallman Construction Company

For those of you who are looking for some insight on Jeff Moreau and Dallman Construction here goes….. My wife and I have owned property in the Retreat in Glen Haven for about 15 years, and when retirement drew closer we were eager to start building our dream home. We went to the Bank of Colorado where we received a short list of builders the bank would recommend. Dallman Construction was on their list. In the Bank's interest, they too wanted to be dealing with someone reliable. We drilled 2 wells on our property, but didn't find any water, so we began looking for vacant land within Estes Park. Land where we would have water and other utilities. On one of our trips to Estes, we made an appointment to meet with Jeff. Originally we had an early morning appointment at his office, only to get a call from Jeff asking if he could move the appointment to 1pm. The reason he explained, was a blacktop driveway was being put in that morning at one of his job sites, and "they only pour blacktop if I am there". I was disappointed at first, but then my wife told me "you know you have to give him a lot of credit when he says something like that, as he is prioritizing his commitment to that homeowner". After a few moments I thought to myself " That's right, if it were my house and they were pouring blacktop on that day, I would want him there also", and on to the 1 pm meeting we went. At the meeting Jeff laid out how he oversees the construction. He answered all our questions to our satisfaction without hesitation. He talked about his subs and the reasons he uses them. He also gave us the names and contacts of those who he considers to be the best sources to procure the flooring, cabinets, appliances etc. "Those are the people who know and can help you decide", he explained. Jeff tells it like it is. If he says that you're probably going to run into rock during the excavation process you probably will, and we did. He said that up front and never did say anything that wasn't totally honest, which is a good thing. It wouldn't be a good relationship if you ended up questioning every detail, even though he would be happy to provide an answer. Near the end of the meeting he said he was never over budget, and had never missed a completion date. Jeff uses fixed pricing when he gives you the cost to build your home. He does that so he can build you the house you want with the amenities that you want. A perfect example is the brand of maintenance free decking called TREX. TREX decking comes in 3 different grades and each grade looks a little different and of course the costs are a little different. We picked out the grade and color we wanted and never had to worry down the road that this would come back as an upgraded cost. Since Jeff uses fixed pricing, when he gives you the total cost of the house it includes everything that you have picked out. That sure is a lot better than having a contractor come back asking for more money because you have picked out a higher grade of material than what he had allowed for in his bid. Been there, done that. That is the reason Jeff is never over budget. He gives you a very detailed list of the cost breakdown for what you have picked out. Some contractors may give you a ballpark cost, and you might think that its cheaper than Jeff, but then after you've signed the contract, they come back asking for more money, but its too late, and you either have to settle for something to control costs, or you have to come up with more money. Wouldn't you want to know EXACTLY what type of building and amenities you are getting? If you do decide to change something along the way, Jeff operates as a professional and uses change orders that provides the cost breakdown associated with the change, so everyone is on the same page and agrees to the change. Jeff said when he gives you the date the house will be completed, you can have the moving truck there on that day. I thought that was a pretty bold statement until he showed us his detailed spreadsheet showing the dates when everything would be installed etc. He told us all of his subs are given the time frame for their work, and Jeff holds them to the timeframe to keep his projects on schedule. He also informed us that all of the subs knew they had to do it right the first time, OR, they would be back to fix it. My wife and I went to look at some of the custom homes built by Jeff, and had a chance to talk to the homeowners. Every single one of them told us we would be in good hands, and the building process was pretty easy. In every home the quality was evident everywhere, from the trim carpenter's mitre joints and finishing, to the way the tile was installed, etc. It was no wonder they were happy. We started thinking to ourselves, "Could we have a place like this?" When we found a piece of property we were interested in, we contacted Jeff and the architect to see what their impressions were of the property and the possibilities of building our home on that site. They gave us great guidance, and Jeff had contacts he worked with to determine cost estimates for bringing the utilities to the house. This way we knew upfront what these costs would be, no surprises. Once we settled on the property, and the architectural drawing were underway, we went to Jeff's suppliers and picked out the cabinets, appliances, flooring, tile, fireplace, roofing, windows etc. I must say, all of the years my wife spent researching, planning and designing were starting to pay off. She knew exactly what she wanted. We started going to Jeff's suppliers, and they all had the same take on his building process. Every one of them said that he was the most organized contractor they knew. They all knew when they had to have the material for Jeff's team to install. The suppliers were also very knowledgeable as to the products they carried. I usually just sat and watched my wife talk to them about the design etc. The next time we were in town we suggested going out to dinner with his wife. During the course of the evening she said "No one will look out for your money more than Jeff ". I thought that was quite a statement, but then came the first bid for our dream home. It was more than we could afford, and we asked Jeff if he could come up with some items that could be cut and the cost savings involved. About a week later we got a itemized line by line list of ways we could reduce the cost. I don't know how much time it took Jeff to figure this out, but it was a huge help for my wife and I. We went thru the list, and realized we could live without some things, but overall were getting the house we wanted. We made the changes, signed the papers, and were off and running. Since we did not live in the area, Jeff kept us updated on the progress. We came out after the basement was dug and the forms were up to watch the footings and floors being poured. I remember one day when Jeff called us at home. He said they were getting ready to dig the patio out back, but if he had them dig as the blueprint specified then we would probably end up loosing the small tree AND the rock outcropping that we loved. He gave us some great advice on how to fix the situation and we ended up taking that same amount of concrete and extending the patio in another direction. The fact is, he was there on the job site watching. He knew it was a big item on our list, and called us to sort it out. We came out more often as spring approached, and we started to notice the job site was always clean. We would stop by during the day and talk to the framers and they would have everything out, but when the day was over, everything was stacked up and put away. We would take pictures and send them to friends and they always noticed how clean the work area was. The more they said it, the more we noticed. Once the siding, windows, roof and drywall were up we could really get a sense of the space we created. From the views out the front window to the patio in back, everything was starting to take shape. It was amazing to see everything come together. There is a reason that Jeff is the premier builder in Estes. Jeff is very knowledgeable, knows what he's talking about, gives straight up answers (even if you don't want to hear them), has the best subs and suppliers that I have ever met, and builds in the quality. If you ever want to look at a quality home, give Jeff a call. He has built us an amazing place. As my wife has said " Not many people have a chance to build a home for the way they will use it". Looking back at this whole process, Jeff built us the exact place we wanted. There isn't anything that we wish we would have done different. Everything is awesome, and as far as our blacktop driveway goes? Yes, Jeff was here that day also.. If it were Susie and I? We'd hire Jeff….again, no question!! Tom/Susie Kaszynski 610 Devon Drive Estes Park

- Susan R.

Fibonacci Construction and Remodeling Inc.

Everything was meticulously finished and professional. Nothing was slapped together. The job site was regularly cleaned and scraps taken away. This was a 2600 sq. Foot job and when a small leak happened in the tile shower they immediately repaired. Terrance the owner also had some great ideas that I incorporated.

- Doug J.

BRAD BURGESS CONSTRUCTION

Brad was referred to us by a friend of a friend. My wife and I were trying to get bids on a home addition/remodel. We contacted a dozen contractors, 3 actually showed up. Brad was the only one I feel to take us seriously. He brought out a designer from the lumberyard, who took down our ideas and came back with several options for us, including 3D pictures with color matched siding and roofing. Brad met with us several times with the bids, the bank would only allow us a certain amount, and Brad worked with us very well to make that number happen. After signing the contract, the real work began. Every step of the way, Brad was there, from the day they excavated to the last nail driven. The workmanship is top notch, we are extremely pleased with everything done. it is kind of bittersweet that our project is coming to an end, I really enjoyed working with Brad and Scott. Even though our project wasn't the largest, to us it was everything, and Brad respected that. We simply could not have asked for anything more. We did go over our budget quite a bit, but we got things that were not included in the original bid, and Brad was very very good to us on those additional costs. Those items were things that we chose, additional to the bid upon work. I think we would have came in way under budget had we not splurged on more expensive materials and other items. The results are astounding though, so we are pleased. After it was all said and done, we have doubled the size of our home, all new windows, all new siding (his siding sub is probably the BEST siding installer around), new HVAC, insulation, floor coverings, it's shaping up to be a brand new house. A huge thank you to Helems Siding, Litwiller Excavating, Cordts Heating, Kaiser Electric, and of course, Brad Burgess Construction.

- Joe S.

BRAD BURGESS CONSTRUCTION

Brad & crew was always on time. Our house is 40 years old & few problems were encountered but Brad always had a solution that worked out to our benefit. He always had great ideas & solutions which helped us. We love our updated main floor & looking forward to working with him redoing the lower level.

- Carolyn N.

BRAD BURGESS CONSTRUCTION

They did an excellent job. We will be contacting him again shortly to get an addition put on the house.

- Michaelina T.

BRAD BURGESS CONSTRUCTION

We got an estimate from him, and we liked his estimate, and we liked what he said he could do, and so we went with him, and obviously he was referred by other person who worked with him. I would rate him early. The quality of work is good so far. I used him yesterday, and will be using him for the next five months.

- Lyle C.

BRAD BURGESS CONSTRUCTION

Brad met with me in August to view my plan. He immediately contacted a number of trusted subcontractors and had me prices within a week. We signed a contract and worked with my local bank to move forward. Every step of the way--from working with excavators, plumbers, electricians, Brad has been there and provided a level of comfort and transparency for me. I can't tell you how much anxiety has been relieved when I've seen Brad and his two trusted carpenters, Scott H. and Scott H. on the job. He has kept in contact with me and allowed me a lot of decision-making without my feeling dropped on my head, if you know what I mean. Although I've gone slightly over budget (and I mean a few grand, not ten thousand dollars!), it's been because of my choices, not Brad's skills. He is the best contractor I have found in the area. I would trust him with new home construction, remodels and anything else you need. Don't waste time with a crappy contractor! Your life will be bad. Just call Brad.

- Shari D.
Explore Our Solution Center for Helpful Home Builder Articles