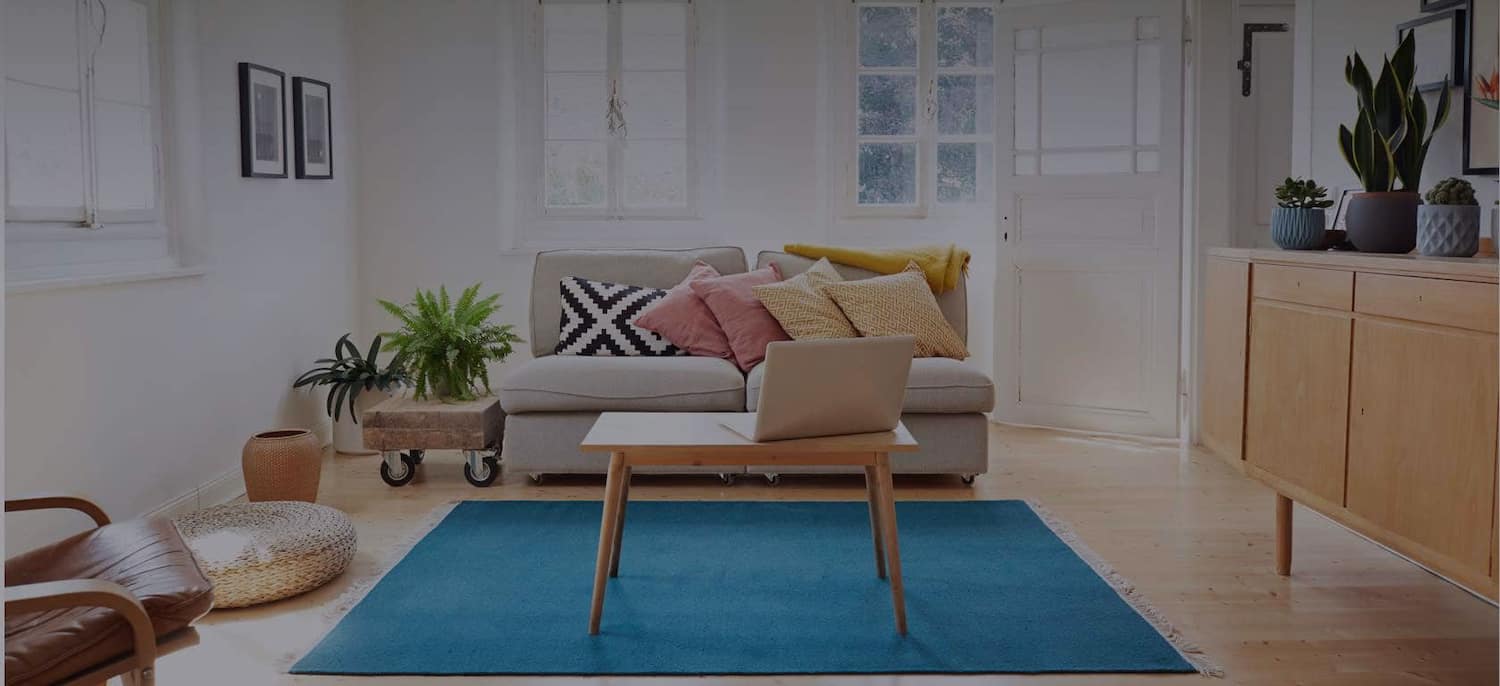 Get matched with top Tile Installers in Elgin, IL
There are 253 highly-rated local tile installers.
Recent Tile Installation Reviews in Elgin
Love our new home! Mike was the only contractor of three to say "yes, we can do that". Not the least expensive but was definitely the most organized and efficient from the onset. Before the end of the initial meeting had cad drawings to show where everything would be placed. Jack and Andy our workers were always on time, courteous, efficient and tidy. The quality of their workmanship is exceptional. Would definitely recommend.

- Jackie H.

DESIGNfirst did a great job designing a new open concept kitchen and dining room along with a bathroom remodel. Our outdated kitchen and dining room were due for an overhaul. The design process was very professional and they were able to make revisions to meet our price range. The lead designer, Danielle came up with the innovative idea to We closed on financing and everything went into lock down literally the next day in March 2020. DESIGNfirst was able to guide us through material selection via videoconference and was very flexible in sending multiple samples to our door due to the pandemic. Demo started May 10 2020 and the work was completed late July on time and within budget. Could not be happier with the project manager Gary and the construction crew that made it happen each week. They were very attentive and professional following up on minor details and able to work around some minor kitchen faucet and tub shipment delays due to the pandemic. The remodel looks great and we look forward to enjoying the kitchen and dining room for years to come. Thank You DESIGNfirst!

- Jim O.

Working with Regency Home Remodeling was one of the best user experiences we have ever had when using a home contractor. Bruce and Sam Pinsler were always on time, knowledgeable, honest and extremely well organized. We did an extensive bathroom and hall closet remodel and the team we were assigned were the best craftsman we have ever worked with. Max, Bogdan or Peter, were there every day and always on time! We couldn't be happier with the result. We also had access to Regency's first-rate plumbing, cabinetry, tile and fabrication suppliers!. We also plan on remodeling our kitchen in the near future and Regency will be on the top of our list when that time comes!

- Stephen B.

Neighborhood Remodelers completely redid my kitchen--from floors to cabinets to appliances--and refinished the wood floors in much of the rest of the house. The process went very smoothly, thanks to their professional approach. Workers showed up when they said they would and did excellent work, the designer came up with a plan to make the best use of a small space, and the project manager was always on top of things. I would definitely hire them again.

- Virginia V.

We chose Masters Kitchen and Bath and have never regretted our decision. We soon realized that the cost was clearly a reflection of the professional and extensive work that we did not expect but was expertly done as part of Masters' remodeling excellence. There was not a detail overlooked because going above and beyond is what Masters is all about. When we signed on to have our kitchen remodeled, we told Masters that if we were happy with the progress, we would sign up to have our three (3) bathrooms remodeled as well. We had no idea who would be working on our kitchen, and hoped it would be someone we would like who would provide us with a job well done. Alin was assigned to our project – how lucky we were!!! Immediately, we could see that he had an awesome work ethic. Singlehandedly, Alin provided detailed craftsmanship, daily reliability, patience and dedication to our project. He quietly worked from the moment he arrived on time every day until the time he departed in the evening without stopping to chat or take breaks. When circumstances arose where there were options of what we might prefer, Alin did take a moment to ask what we would like him to do. Despite the mess and dust that remodeling brings, Alin made sure to keep our home as clean as possible. Alin was the hardest worker who is so talented, trustworthy, meticulous, diligent, and respectful. His abilities and character are exceptional and impressive. Therefore, it wasn't very long before we knew that we wanted Masters to add to our project and sign us up with Alin to remodel our three (3) baths, too! We couldn't pass up this opportunity to continue with this wonderful transformation! It was our pleasure to have Alin in our home while remodeling all four (4) of our rooms. He has made a significant positive difference in our home and in our lives. The entire staff at Masters is knowledgeable, professional and totally addressed any and all of our requests throughout the remodel. Masters' service after the sale is very customer-oriented, too! Everyone who has seen our remodeled kitchen and three (3) baths had highly complimentary comments. What we have heard most often is, "your rooms look like they are in a model home that would be featured in a magazine!" We are very pleased that we chose Masters Kitchen and Bath, and would not hesitate to highly recommend them to anyone interested in fine quality kitchen and bath remodeling. Alin and Masters far exceeded our expectations!

- Beverly L.

Choosing Masters Kitchen and Bath for my project, was absolutely the right decision! They completely gutted my main bathroom and turned it into a beautiful, work of art. I started by brainstorming ideas with Marc and Joseph. This was my first experience with doing a complete redesign of a room, so needless to say I was excited but unsure of myself. I knew I wanted a company that would help me through every step of the project. Joseph and Marc walked me through each design step, and came up with a design I just love! They gave me ideas, and were great listeners as I discovered what appeals and is important to me. They did not hesitate to let me know if they thought I was making a mistake. They earned my well-deserved trust, which allowed this project to be a fun and exciting process, with no regrets! I cannot say enough great things about Zeljko, who did the work in my home. He is a true craftsman, who pays close attention to details, takes pride in his work, and does everything the right way! Even though we were dealing with a pandemic and an incredibly cold and snowy winter, he made it all work seamlessly. His work ethic is absolutely commendable. Zeljko is a great problem solver and I truly don't know how he was able to accomplish all that he did in a limited area. Sasho came on site when Zeljko had a two person project and was the consummate professional as well. Sandra was a huge help in various aspects of the design, by helping me brainstorm some ideas, discovering what products might fit my need, and keeping us informed about delivery timetables. Everyone I worked with was extremely helpful, friendly and approachable. This company works extremely well as a team. Masters Kitchen and Bath goes above and beyond to make sure the customer is happy and the work is outstanding. I am looking forward to my next project with them! I highly recommend them to anyone looking for a high quality craftsmanship remodel of their kitchen or bath!

- Mary C.

We used Bath & Kitchen Experts to remodel our master bath shower. After long research, we decided to proceed with this company. Paul is the owner and very friendly, responsive, and professional. He was able to answer all our questions, help with ideas and suggestions. After that Paul provided us with a very competitive price. The entire process went very well. Paul was checking in a few times to see if everything is going well and if we had any concerns. One contractor Igor was super professional. He did everything himself: demo, tiles, plumbing, lights etc. One of the big advantages of Bath & Kitchen Experts is that they include shower doors and installation in their projects. You don't have to go around and shop for your shower door in other places. This made the whole process flawless. We are very happy with the results and would definitely use Bath & Kitchen Experts again for future projects. Highly recommended!

- Alex M.

Samanco Construction was terrific to work with - Dan is awesome and prioritized our project to get it done quickly. His crew arrived on time every day and were incredibly professional while in our home. They are highly detail oriented and took their time to do the job right, and they also kindly installed a new toilet and vanity for us in an affected bathroom. We are looking forward to hiring Samanco again for a kitchen update project!

- Lewis B.

I could not be more pleased with Kris' work. His attention to detail and craftmanship is superb. My bathroom was a complete gut job. He removed floor tile, redid the drywall, moved the toilet, replaced the sink and moved the electrical for the light. He also replaced the bathroom door and door leading to my garage, painting both. The floor tiles look beautiful, as does the trim that tops it. The new sink, mirror and light are lined up perfectly. The paint job is flawless. It took 4 days and each day when I got home from work I could not believe how clean the area near the bathroom was. The bathroom door was closed and you would have no idea that major work was being done. After he finished for good, my garage never looked cleaner! Kris has already been back to give me estimates on a full bath remodel and replacement of all doors on my second floor. He is very honest. I was not at home when he did the work and had no qualms about leaving him in my home alone.

- MARIA M.

Both our bathrooms are amazing and exceeded our expectations. Magda and Pete were wonderful to work with. Kudos to Adam and Derek who we saw daily and did an amazing job transforming our bathrooms. 4Ever Remodeling were upfront with the cost and I didn't have any surprises along the way. We highly recommend them!

- Maria G.
Ceramic Tile Installers in Elgin