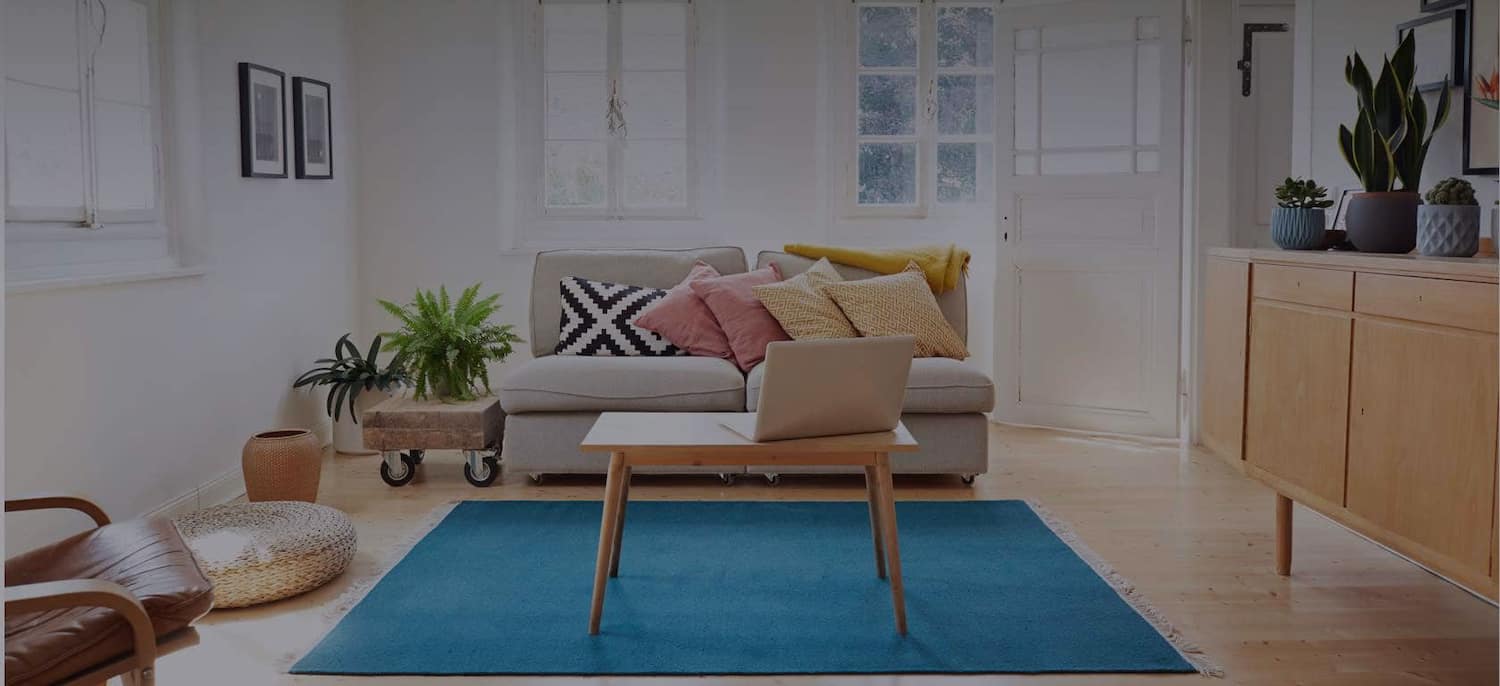 Get matched with top Home Builders in Bloomfield, IA
There are 2 highly-rated local home builders.
Recent Home Builder Reviews in Bloomfield
The new Addition came together beautifully. We were very happy with the high quality products used and the quality workmanship. We receive nothing but raves when others see the finished work. The addition started in the fall of 2012 with tearing off the old original porch.  Then they dug down for the footing and put a crawl space under the addition because of the plumbing for the bathroom. In the process of doing this plumbing they also added plumbing lines to the upstairs for a future bathroom up there.  Also in the process of doing the tear off and exposing the house they took precautions to keep the house protected from the weather.  Even though the project lasted overall around 8 months, they kept the main house protected and we were removed from the mess most of the time.  Even as the barriers came down because we were in the finishing stages, it was very manageable to live in the house all the time.  The over all design on the outside and the trim on the inside matched and complimented the  house design very well.    The addition ended up with a vaulted ceiling, with a very cool ceiling paint job that instead of stopping the ceiling paint line right at the corner of the wall and ceiling they brought the paint line down about 1/2" onto the wall. It might not sound like much but almost everybody notices that little detail and they go "WOW I really like how they did that" (that was a bonus they did they did without charging extra even though the process was more involved to do it) The bathroom ended up with a 4' walk in shower stool and vanity.  It was done with handicap features in mind for down the road if we need it.   Then we had hardwood flooring put down. Quite a few windows - Andersen Windows and custom made trim to match the origonal trim in the house. It was not an easy addition to do but now that it's done we use it all the time and we love it. If I had more money I would have them back to do my kitchen - that's next!  

- Kathy N.

Vakulskas Construction & In Home Maintenance

Ryan definitely raises the value of my home with his quality work! My girls love there new room and I had no clue I could have a small bathroom done so nicely! Overall I'm very happy with the quality work that was done in my home!

- Melissa W.

Within a week after bidding the project, they came and measured the project.  While we finished demolishing the old structure and removing the debris (finished April 10, 2014) they were busy building walls in their shop to erect on site.  4 days later (on Monday, April 14, 2014) they were here bright and early repairing foundation and Tuesday, April 15, began putting them up!  Now starting the 4th week, and with 4 or 5 rain days in between, they have exterior and interior walls erected (2 stories), sheathed, roof trusses up, sheathed and papered, stairway to the 2nd floor nearly completed, and house wrapped in Tyvek air infiltration barrier.  Tomorrow they will begin to install windows.  The quality is very excellent, they are very efficient, easy to work with (I made changes to the plan a few times), jovial and super nice guys - it's only a 2 man team.  All the rooms are exactly the right size, square, and level.  I am very impressed with their work.   The new house is 1638 square feet 3 bedrooms, single story on each end, and 2 story in the center with the 3rd bedroom upstairs and has a balcony overlooking the living room.  The main floor also has an office for my business, decently large rooms (each of the main floor bedrooms is 12 x 12 feet, living room is 12 x 15 feet not including the stairway.)  If anyone needs a house or other building constructed, J & T Construction is the very best, cost is very reasonable ($31.32 per square foot - plus materials).  You'll get very high quality and fast reliable work putting it up!!!

- David E.

Matt and his crew did a wonderful job.  They completed the job accurately and in a reasonable time.  We were so pleased with their promptness in arriving - around 7:00 am each day.  They worked continually, being one of the rare teams who can both talk and work at the same time.  The few changes I wanted, they cheerfully did.  They were non-smokers (all 5 of them!) and used clean language.  My kitchen, which combined an old office area and the former kitchen into one large one, is exactly the way I wanted it.  Best of all, they completed all those little tasks that come at the end of a project.  Nothing left for us to finish up as has happened in the past with other carpenters.

- Sheryl B.

LaCoste Built all the walls and exterior of the House that has a 3 stall attached garage. They were always there on time if not early and they work very hard and very fast. Their work was not compromised by working fast. They did what we asked(we didn't want nails used on the floor so they used screws, no questions asked), The boss and his family came out on weekends to see the progress. Was very personable and professional. They are meeting all deadlines and are ahead of our schedule. They are not doing the siding or the roofing as I personally know how to do these things. They were willing to work with us on letting us do the work we know how to do.

- Amy H.

Darrell did a superb job building my cedar wood fence along with some chain link fence. I also had Darrell build me a front porch railing and fix out side door knob and my bathroom door knob. he did a great job thank you jeff lieder

- Jeff L.

This was a great experience.  Ben and Mike pay great attention to details, are clean, friendly (and pet friendly!), as quiet as the job allows and are total professionals.  They do beautiful work!  This is an old house with many quirks - nothing is square, level, etc.  They were able to compensate and correct whatever obstacles they found and gave us the kind of craftsmanship that we will appreciate for years to come.  If we ever need more work done, we would hire them back in an instant!

- Carol M.

They are very good. They did the job timely and it was very well built. It was a big job. They tried to get the project done ahead of time. They worked on weekends and they did a very good job. I would recommend them to others. I would use them again.

- Silvia M.

We had an old back porch, approximately 5 feet by 5 feet. The windows were single pane and most were broke. No insulation. Not big enough to do much more than come in and unlock the back door to get into the kitchen. We had a vision for a porch that could be enlarged to accomodate our washer/dryer, new window, insulation, outside back entrance, new outside steps and be long enough to enclose our outside basement door by creating a walkway to a new outside basement door. Mike came over to do an estimate and carefully wrote down everything we mentioned. Within a couple weeks, he presented us with an estimate that captured all we said plus suggestions for the things that were needed that we had not considered due to our lack of construction knowledge. As soon as the weather broke in March, he and his crew came over when they said they would and tore off the back porch in a day. After the foundation was taken care of, they were back to construct the porch of our dreams. Cooperation between Mike and the concrete contractor, plumbing company, electrician and flooring people(all of which I will do reviews for) was marvelous. He was willing to work new ideas that we came up with as things went along. He took time to talk with us at the end of the day and we enjoyed his company very much. He and his crew were responsible, reliable, knowledgeable, fair and most of all, honest and trustworthy. What he said is what he did and more. Now we have our new outside steps and landing, a new back door, a beautiful room that is now 5+ feet by 15 feet, a great energy efficient window, total insulation floor to ceiling, storage spaces about the part that enclosed the basement walkway and storage underneath the porch accessible in the basement walkway and a new basement door, siding to match our garage, new screen doors and a new roof on the structure. He captured our vision!!! We have recommended Mike and his crew to many of our friends and will be contacting him in the future to side the rest of our house or for anything we need that he can assist with.

- angie j.

atI have had a leak in my BRAND NEW roof for 3 years. Only when it rains HARD does it leak. My first contractor, Voigt Construction, came and "fixed" it last year. He just tarred around a exhaust pipe. I called his cell when the leak was happening and left a message that it was leaking AGAIN, and that I was upset. He never returned my call. This man was supposed to be a friend of mine. I called my Insurance company, and they referred me to Brandon Shetler. I called Brandon, and he came over that night to crawl on the roof to see if he could see anything. When he came down, he said that everything looked good, but he wanted to inspect it closer on another date. He called and came over about a week later. He was punctual! He brought a helper and told me what the plan was. They were going to look under the shingles for water trails, and if need be, take the shingles off and search further. I asked for an estimate, and he quoted a very reasonable offer, he said he wasn't for sure but it cold be between $50 or at the most $250. I said great! He wasn't here for an hour, and he found the problem. He only charged me $80! I said "WHAT! Did you charge me materials!" He said there wasn't any, just the hourly rate for 2 people. I told him that I will spread his name around!  This guy was awesome! He could have raked me over the coals EASILY, but he was very honest and very knowledgeable! I would recommend him to EVERYONE, ESPECIALLY WOMEN, because he didn't take advantage of me.

- Shaun W.
House Builders in Bloomfield
Business Description:

ETR Laboratories in an analytic laboratory with a broad range of commercial, industrial and individual clients. We provide analytic services using a wide variety of scientific methods including GC/MS, IC/MS, GIR, NMR and SEM equipment. We can do particle analysis, organic and inorganic chemical analysis and micro analysis on biological and other materials. Private water analysis is our specialty. Award winning. Additional DBA - Environmental Testing & Research Laboratories Inc, ETR Labs, ETR ...

Recent Review:

The whole process was easy. ETR were quickly responsive to questions. Professionally discussed in related terms test results over the phone. Highly recommend!

Reviewed by Kevin F.

Business Description:

We do not manufacture windows or doors for homes nor do we use Insulated glass. Strafford Window Mfg. manufacturers custom wood windows for barns, sheds, stables, pool houses, cabin, porches and interior applications in the home. Our windows are made of all wood and single strength glass. Call for pricing on Tempered glass. Strafford Window MFG. manufactures Sashes, Transoms, Single Hung Window Units, Hopper Window Units, Fixed Window Units and Screens.

Recent Review:

These windows are solid, well built and look great. I will be ordering more for my house.

Reviewed by Don P.

Business Description:

DUCTS IN A ROW is a privately owned air duct cleaning business owned and operated by Nick Braafhart. Ducts In A Row offers professional air duct and dryer vent cleaning services and sells electrostatic air filters. Ducts In A Row has provided central Iowa with honest, friendly, professional service since 2003. Please contact Nick at 515-577-6460 for a free estimate or for more information regarding indoor air quality.

Recent Review:

Nick did an outstanding job. Fast and professional service. Price was very fair.

Reviewed by Allan T.

Rating Not Available

Pros who have not yet received a review do not have a rating displayed.

Business Description:

Kitchen and Bathroom remodling, additions

Business Description:

With 30 years of experience, Kinzler Construction Services is the right contractor for the job. Call us today for a free estimate.

Recent Review:

The Kinzler team is amazing! They offered suggestions before completing the work to maximize the effectiveness of the insulation, connected me with a company to do this work, provided timely and well-done work, and filed my rebate information with MidAmerican! The entire team was easy to work with and answered all my questions. Highly recommended!

Reviewed by Bethany W.

Rating Not Available

Pros who have not yet received a review do not have a rating displayed.

Business Description:

I am a hand on guy with all my jobs! I have a few sub if I need them and I have a couple men that work for me full time.

Rating Not Available

Pros who have not yet received a review do not have a rating displayed.

Business Description:

The end product will be your Blue Prints, Floor Plans, Notes or drawings (non-technical nor artistic required) designed and converted digitally into 3D (Isometric) full color digital images. (animation available). The purpose and value of my service is convey ideas and purpose of my Clients (Architects, Designers, Artists, Contractors, Home Owners etc.) into images from 8.5 to 11" to Large format such as Poster Board or Bill Board size for advertisement or demonstration, Video 3D animation al...

Rating Not Available

Pros who have not yet received a review do not have a rating displayed.

Business Description:

Downing Construction of Indianola, IA, has been a leading general contractor in central Iowa since 1966. We have concentrated in residential construction and commercial construction, refining and perfecting the total project management process over the years. When you need a construction company to ensure that work is completed on time, within budget, and with the interests of our client foremost in our minds, look to Downing Construction, our project managers and project superintendents, for...

Rating Not Available

Pros who have not yet received a review do not have a rating displayed.

Business Description:

Locally owned by Kevin and Jill Sundall, and serving the Iowa Great Lakes Region, Spencer, Spirit Lake, Esterville and surrounding towns for 20 years. We feature Amwood custom homes and: Complete remodeling Cabinet installation Countertop installation Kitchen remodeling Bathroom remodeling Room additions Sun rooms Custom cabinets Entertainment centers Fire place surrounds Garages Amwood Custom Homes, by Sundall Construction offers luxurious living with affordable prices. We have...

Rating Not Available

Pros who have not yet received a review do not have a rating displayed.

Business Description:

©2011, GM Handyman, All Rights Reserved. Look no further, we are here to help. We are a family owned and operated business and understand the need for trusted, quality workmanship. If you are looking for great service and affordable prices in Webster City, Fort Dodge, or surrounding areas in Iowa, I encourage you to give us a call. We provide a wide range of services for both residential and commercial clients, and we take the time to help with even the simple things.
Explore Our Solution Center for Helpful Home Builder Articles
Home Builders in Bloomfield