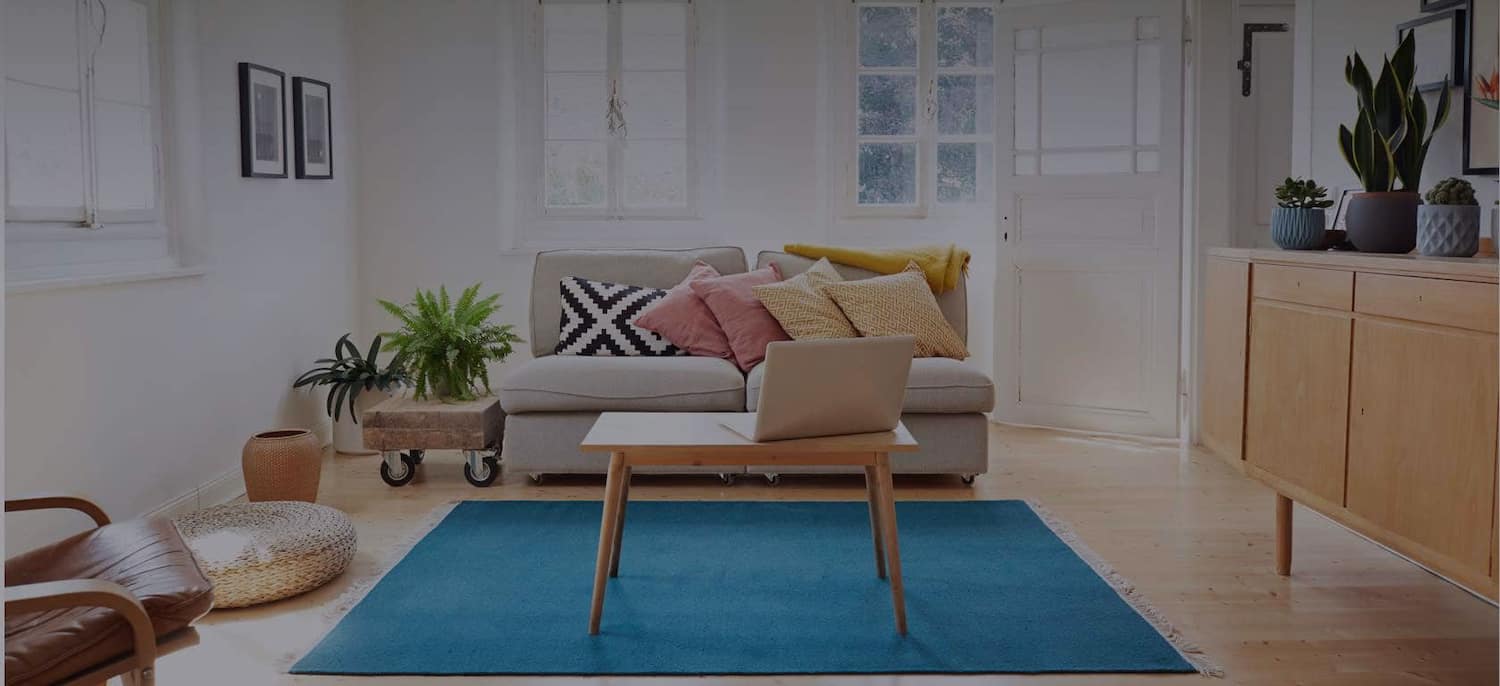 Get matched with top Garage Builders in Arcadia, FL
There are 8 highly-rated local garage builders.
Recent Garage Building Reviews in Arcadia
Cutting Edge Construction Inc

Cutting edge is by far the most trust worthy, concise, and detail oriented contractor I have had the pleasure of doing business with. My husband and I own two houses, one in Monroe county and one in Collier county. We have had many remodeling projects between the two homes since 2004, ranging from backyard renovations, kitchens, bathrooms, and bedrooms. It is needless to say,we have dealt with many architects, general contractors, and all their subcontractors. Many had been fired due to poor workmanship, and many had been kept on the job do to the point of no return. Our last project was a full kitchen remodel in Monroe county. We decided to hire Scot to do the job. My husband and I can honestly say we are very pleased with the outcome! The level of craftsmanship is at the highest end of contractors we have dealt with Scot drew the plans himself, ordered materials, pulled building permits, and finished the job on time and in our budget. He is very pleasant to work with and has a very creative mind along with all the latest gadgets to get the job done! My husband and I look forward to our next renovation of an outdoor fireplace pizza oven sitting area and have already started working on plans with Scot. I have recommended this company to many people, cutting edge is by far the most professional, fair priced highest quality contractor we have ever done business with and look forward to continuing in the near future,

- Carla B.

Cutting Edge Construction Inc

Scot's attention to detail was incredible!! I trusted his judgement in all aspects of repairs and the sub-contractors he used were on par with his professionalism and high skill level.

- Cathy R.

Tool Time Buildings & Roofing

Husband and I stopped in to check prices at Tool Time for a pole barn for our RV. Was pleased with the quoted price and made a down payment. Nick called us 4 weeks later to let us know they were ready to start. We were told originally that it would be about 6 weeks. A crew of 3 arrived on time (Kevin, Brandon, Danny). Worked straight through (took 1/2 hr lunch) and completed the job in a total of 6 hrs. My husband was outside with them the whole time and they let him know every step of the process. They answered any questions he had. There were no short cuts or sloppy work. It is hard to find people that take pride in their work and do a good job. My husband is very difficult to please when it comes to hiring someone to do work. Will not hesitate to use them again for other projects.

- Elizabeth S.

The GC assigned to the project was Kevin Roden and at every turn he was fantastic. I found them to be very honest and quick to correct subcontractor mistakes without adding to the cost of the project. The build was managed exceedingly well and communication with the contractor was flawless. It was a fantastic experience and I would highly recommend this company for large or small construction projects.

- Mark A.

Bestway Portable Buildings, Inc

Great. I was able to get the building just the way I wanted it and done ahead of schedule. Concrete carport is also excellent.

- Lorraine G.

ALLSTATE GARAGE BUILDERS INC

Excellent from start to finish. Jimmy laid out in detail all of the materials/methods used and time frame to complete. Quality was top notch and project completed in less than 6 weeks!

- Daniel T.

They did a great job except they had a lot of delays because they had two or three jobs going at the same time. They did a great job other than that. I think I could have done it cheaper, but I can't physically do it any more.

- Elmo P.

Steve's Handyman Services

It went great. He was here and gone in 2 days. He didn't leave a mess behind and cleaned up after himself. He was about 2000 dollars cheaper than other quotes that I received. He was very professional and we will be using him again in the future.

- Candy and Michael S.

Wife noticed a dark patch on the floor Found out it was not just the toilet but also the shower. David and his help had to rip out the old shower and replace the sub floor around toilet and showerand put in a new shower that we bought.

- Dennis W.

Contractor, Paul Spicer, of Spicer Construction, Live Oak, Florida came highly recommended from a variety of sources in our initial inquiry into the Suwannee County area when we were looking for a contractor to construct our residence in Sept 2011. He provided custom build floor plans for our approval based on our input in record time. We felt his pricing was competitive and decided to proceed with the build with his company. The high roof pitch house is a small 2Br, 2Bath cottage but with a very open airy feel. We decided to go with a Galvalume metal roof, added a screened back porch with ceiling fans, tray ceiling in the living room, a detached shed (matching the house in siding, roof and paint selection). It has ample storage and closet space including a utility room for a washer and dryer and pantry off the kitchen. We were offered optional add-ons at reasonable prices so we added a fireplace and arched doorways which we absolutely love as they really set off the house interior with some architectural detail and character. We were also given the opportunity to utilize and quot;allowancesand quot; for numerous interior options such as light fixtures, flooring selections, kitchen sink and faucet selection, bathroom vanities selection, mirror and bathroom hardware selection, kitchen cabinets and countertops, door hardware, etc. This was a wonderful option which really allowed personal taste to be included in the process. We were able to select interior and exterior paint colors, interior and exterior door design and window mullion placement. He was able to substitute a vintage claw foot tub with the bath fixtures in our guest bath which replaced the tub/shower fiberglass unit we originally had in the budget. We feel the house has a lot of character and truly felt like home when we moved in as a result of the extra personal touches and effort that was afforded to us. We proceeded with the building process in late fall 2011 and we received our Certificate of Occupancy on March 2 2012. Paul Spicer was a man of his word and very easy to work with. He responded to all phone calls promptly and courteously. He paid attention to detail and did quality work. All of our windows and doors are good quality and the house is well insulated. He painted the exterior and interior of the house himself and did excellent trim work. He also did the tile work in our utility room and bathrooms including the custom shower which turned out absolutely gorgeous. He installed laminate flooring throughout most of the house which also came out great. He is a very and quot;hands onand quot; contractor who involved himself in many aspects of the build personally. The custom shed is also a lovely addition to the home and its matching detail to the house ties everything together. He worked well with his sub-contractors (Electrician, Plumber, Heat and AC, Sheet Rock, Kitchen Cabinets and Countertops), and coordinated with them to ensure everything was completed in a timely fashion and in a professional, quality manner. We are very happy with our home and highly recommend Paul Spicer with Spicer Construction.

- Corrine R.
Garage Builders in Arcadia
Business Description:

*Licensed and Insured * Family based company over 20 years of experience, Owner operator *Specialties inside: painting, trim work, drywall, small electrical, plumbing, doors, appliance hookups, decorative trimming, tile, flooring *Specialties outside: Garage rack storage hangers, pavers, concrete, stone work, pressure washing, painting, sealing pavers, screening, tree trimming, stump grinding, garden beds, irrigation, fencing, soffet, gutters, swing set, trampolines, tree houses **Big Jobs:...

Recent Review:

Family owned, very professional would definitely use them again

Reviewed by tammy a.

Business Description:

"Quality Work By People Who Care" Remodeling, Framing, Drywall, Painting and more..... We Work Third Shift! Residential / Commercial. Licensed and Insured. 24 hours service. Free estimates provided (verbal)

Recent Review:

Dwight from Cornerstone Construction is the REAL deal! I am probably one of the pickiest people when it comes to contractors. I have never liked a single one, but Dwight is absolutely wonderful. They have remodeled our entire kitchen (removed our whole old kitchen and replaced it with a brand new kitchen including appliances, exhaust, backsplash, etc) - it looks perfect, which I NEVER say. I have no conflict of interest....I am tired of contractors who don't do a good job so when I found Dwight, I was ecstatic. I have used his company for the build out of my medical office and always refer our friends and family to him.

Reviewed by Seems P.

Business Description:

Master Garage Builders is a family owned company that's been constructing buildings in the state of Florida for over 23 years. We are a Florida state certified contractor (CRC057058). Our system of prefabricating our buildings in a controlled environment enables us to produce a more precise, more consistent, and higher quality building at the lowest possible price.

Recent Review:

We had to wait some time for the project to start but it was well worth it. Crew was efficient and did not waste one minute. We have a 24 x 24 2 garage that was completed in 3 days. The best ! Thanks Mike.

Reviewed by Peggy H.

Business Description:

Poly Lift USA offers a quick and easy fix to your concrete settling problems. Dont replace it when you can raise it at a fraction of the cost! Our polyurethane injection process lifts and levels your sinking concrete without disruption. Most projects are completed in a few hours. And 15 minutes after, our structural grade foam is fully hardened and the area may be driven on and returned back to full function ! Made of recycled material, our polyurethane offers a clean, eco friendly solution t...

Recent Review:

The staff was professional, prompt, provided great service at a great price! Definitely recommend!

Reviewed by Rick R.

Business Description:

We do not manufacture windows or doors for homes nor do we use Insulated glass. Strafford Window Mfg. manufacturers custom wood windows for barns, sheds, stables, pool houses, cabin, porches and interior applications in the home. Our windows are made of all wood and single strength glass. Call for pricing on Tempered glass. Strafford Window MFG. manufactures Sashes, Transoms, Single Hung Window Units, Hopper Window Units, Fixed Window Units and Screens.

Recent Review:

These windows are solid, well built and look great. I will be ordering more for my house.

Reviewed by Don P.

Recent Review:

He was professional, efficient. Neat and arrived when promised. Excellent.

Reviewed by Carla W.

Recent Review:

Frank was very conscientious and did very high quality work. He was determined to make sure that everything was done "right" and to our specifications. He was easy to work with and good at communicating so we knew what was going on through out the project. Frank puts his heart into his work and you won't be sorry if you hire him.

Reviewed by Julie L.

Business Description:

Dream Builders USA serves our customers with professional, effective roofing and contracting services. Owner, Kim Derks, is a 2nd generation roofer that can satisfy any of your roofing or home improvement needs. In additions to roofs, we offer remodeling, additions and will even build you a New Homes. State Certified BUILDING CONTRACTOR - Serving The State of Florida Since 1999. We offer New Construction and Existing Repairs. We offer Roof Certification Services. We offer services to Commer...

Recent Review:

We are building a home on stilts in Otter Creek and had hired a contractor whos work was less then satisfactory, we then found ourselves in need of someone to step in and complete our home. Kim and Dream Builders USA team saved our entire project. Kim and his team exemplify professionalism and punctuality. We have been kept up to the minute on the details of the project and every question is answered immediately.

Reviewed by dew drop b.

Business Description:

Four generations of our family have been involved in our storm shelter business. From start to finish—the design, the fabrication, the warranty work, installation and sales. We have installed tornado shelters in the following states: Oklahoma, Kansas, Nebraska, Missouri, Arkansas, Louisiana, Texas, Mississippi, Florida, Georgia, Tennessee, Alabama, Iowa, Illinois, North Carolina, Kentucky, Indiana, South Carolina and Virginia. Additional phones numbers - (405) 880-1351, (580) 336-1351. Additi...

Recent Review:

It never happened they call me to set appointment never show up never call back

Reviewed by Eddie L.

Business Description:

From Initial Design to Completed Project and all steps in between, MHS is structured to attend to every aspect of your Building or Remodeling project.

Recent Review:

If you want your job done at all, find a different company. Between March 1 and April 30, 2019, we provided more than $25,000 to MHS per their schedule for our garage-to-living conversion. We acted in good faith, choosing to believe they would uphold their end of the agreement. I mean, that's what good people do and why contracts exist. As of today, we have had our home left open and unsecured for more than 40 days with no schedule for work to be continued or performed. They ignore our phone calls, texts, and emails. They ignore the phone calls, texts, and emails from subcontractors. Their websites are down. Subcontractors have notified us that MHS has not paid them for the work they've performed. At this point in time, we've come to two possible conclusions: they've spent our money on other projects and now have no way to pay for ours, or they're intentionally delaying our project. This is not a comprehensive narrative of the issues we are facing with this company, just the gist.

Reviewed by Ashley A.
Explore Our Solution Center for Helpful Garage Builder Articles
Garage Builders in Arcadia