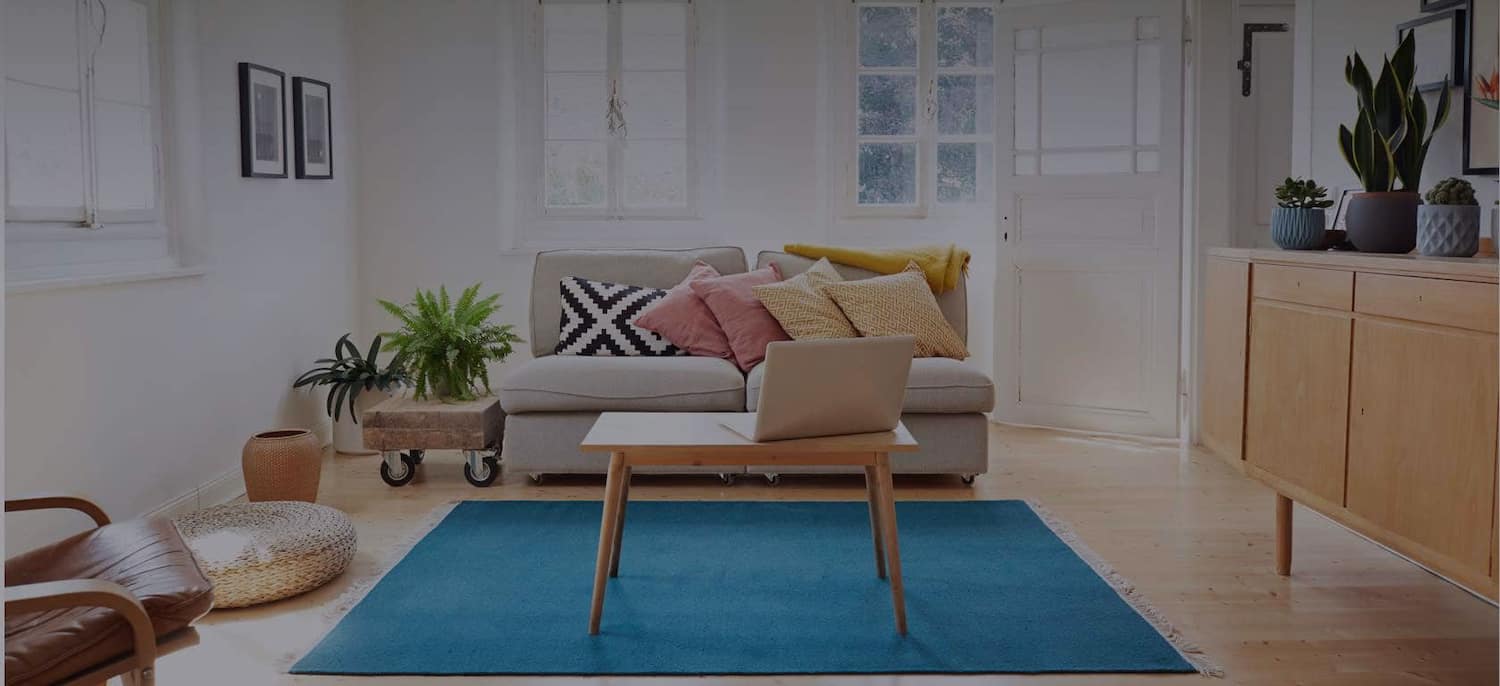 Get matched with top Home Builders in Pueblo, CO
There are 16 highly-rated local home builders.
Recent Home Builder Reviews in Pueblo
Jim and his team did an excellent job. The bid was right on the mark and their estimate was the most detailed I received. They were detail oriented and responsive to all my questions and concerns. The team from Pittman Construction and the subcontractors they used were skilled professionals. They all finished the job in a timely manner and were detail oriented and professional. I have not a single complaint and we are so happy with our new basement!

- Shannon G.

Affordable Views By RJB Construction Inc

I can't say enough good things about Rob Brennan and Affordable Views. Rob was on time for our estimate appointment and gave me a written estimate within days. It wasn't the cheapest estimate I got, nor was it the most expensive. He was knowledgeable, competent, communicative, professional, and a pleasure to work with. He kept me informed about when crew members would show up to work, and they all showed up as advertised. Work was done skillfully and quickly. His crews cleaned up after themselves and were unfailingly polite and on time. My husband's new office looks amazing! I will absolutely use Affordable Views for future renovation projects.

- Laura D.

Our experience started off very well with Pittman Construction with both Jim Pittman and Briana Moseley (the office manager) coming for the initial consultation to view our basement and discuss the project.  They work well together and complement each other's strengths, particularly during the initial visit where they both presented great ideas and options we might consider to complete our basement.  We got quotes from three contractors and Pittman's quote was just under the median cost of other quotes.  We liked them the best as people and professionals so we went with them. We are very glad we did. Work commenced very quickly.  We started throwing curveballs quickly as well, as we made changes and additions to the project.  We asked about adding a complete bathroom remodel on our main floor as part of the project and Pittman came back with a reasonable quote, so work commenced on that as well.  Pittman has a small, but friendly and familial crew that work together well and do great work.  All of them were a pleasure to be around and we could tell put some of their own personal touches and ideas into their work, particularly Nate (carpentry) and Kim (painting).  Other crew members we got to know included Tim (plumber), Jeremy (tile, flooring, etc) and Mark (tile, flooring, wood work).  All of them took time and pride in their work.  Pittman, from our experience, uses the same tradespeople on every job, which we really liked.  By the time the project was nearing completion, we knew we would miss the daily visits by the Pittman crewmembers. I can not more highly recommend Pittman Construction for any remodel or new build you may be considering.  Jim and Briana are both honest and trustworthy project leaders (as is the entire Pittman crew) to whom I would trust any project, large or small. We will definitely be using Pittman for any household projects that we need complete in the future.

- Seth F.

Work was completed ahead of schedule. Jeremy was very professional and provided his professional opinion to actually make the design more modern and desirable. The crew Jeremy uses was polite and considerate of my families needs. After design work from Jeremy was completed, a no hassle contract was provided which outlined time frame and cost. Once contract was signed work began almost immediately. Framing, electrical, and plumbing worked well together which cut timeframe by almost two weeks. Drywall was completed with no issues. I decided to do some work myself to save money. I really appreciated the no hassle not to use his contractors. Although I did call his list of provided contractors, which were all reasonably priced, I still decided to do some work myself which saved me about 3500. The only real issue which was just me being picky was with the plumber. After the bath install the job looked dirty and rushed. (Caulking was messy, and on the tub itself.) I contacted Jeremy and within two days the job was redone to my satisfaction. Communication was easy with all contractors and Jeremy. Couldn't be happier. The way Jeremy does his basements if you follow his timeline and stay on top of yourself the project will be completed very timely. Inspections were completed without issue and final papers were issued. The process was so smooth I have already recommended him to several friends. I also have contacted him about a new kitchen!

- Nick W.

We were very pleased with how our basement turned out. J & J Construction did an amazing job from the start to finish. Jeremy drew up the perfect basement for us, and explained every step in detail. Any questions we had throughout the project were answered quickly. The crews that came out here were very helpful, professional and clean. If anyone is looking to get their basement finished at a good price, and you don't mind doing a little work yourself, then J & J is who you should call. we will recommend them every time.

- Michelle D.

J&J's Build Your Own Basement was the best way for us to complete our basement project. Jeremy is great to work with and his recommended list of contractors are all top-notch. The BYOB put us in control of the timeline, materials, and every detail so that in the end there were no surprises or disappointments. The reason I give value a B is because J&J's BYOB offering stands to save you a lot of money as long as you understand the assumptions behind that price. Paint, flooring, tile, countertops, etc. will all quickly add on to the price if you choose to not do those things yourself. However, this is not unlike any other basement project with any other contractor. In the end, we spent about $10,000 above what we paid J&J, but that was our choice. J&J was upfront about the cost and never added anything without our approval. In the end, I still viewed it as worth the work because we were absolutely in control of every detail and felt like we were "in the know" of all these fantastic subcontractors. Finding this talent would have been very difficult without Jeremy's decades of experience. All-in-all, highly recommend!

- Christopher D.

The job went awesome! Jim and his crew did such a wonderful job. They were always punctual, courteous, and always did what they said they would without my supervision.. Would definitely hire them again.

- Margaret R.

I have been waiting four years to find someone I trusted to replace our windows. We had used another popular local company several years ago to replace a few of the windows but wasn't quite satisfied with the installation. Rich came out and walked the project with me several times and went over what we wanted. He also sent out Junior and Mario Oros, the meticulous craftsmen in charge of the project. We wanted architectural steel siding for one whole side of our home, and the balance LP Siding. No one in this area I had spoken with had experience with installing it. Junior and Mario were interested, and had to learn how to install it. They met with the rep from Denver, and proceeded to plan the project exactly as we wanted it. We structured it as two separate projects; the windows first, then the siding. There were a few structural changes we made while planning the windows, and the guys went with it and did a fantastic job. They finished the windows and had them painted - something no other local window installer does. After the windows were installed we had window shades installed, and the installer commented on how square the window frames were and how rare that was. The Oros team of Junior, Mario, Martika, Jason and Isaac are all honest, easy to get along with people. They were a pleasure to have around for the three months it took to get this project done. I would highly recommend them.

- KARRIN H.

Affordable Views By RJB Construction Inc

Excellent from bid proposal (very competitive) to completion (takes credit card payment). Skills and talents of both Rob and crew were outstanding. Great pros, punctual, pleasant to have on site.

- tom l.

We are very satisfied with the work and professionalism we received from Oros Home Enhancements LLC. They were friendly with great communication, were always on time and got the job done very promptly. We had a terrible experience with 2 other contractors after a hail storm who abandoned the job. Oros Home Enhancements LLC stepped right in and helped us out of a terrible situation. They replaced 15 windows on our home and the quality of their work exceeded our expectations and it looks even better than it did originally! The project manager, Rich along with Mario, visited our home to review the project after it was completed. We will only use Oros Home Enhancements LLC in the future and we highly recommend them!

- Joanne J.
Explore Our Solution Center for Helpful Home Builder Articles