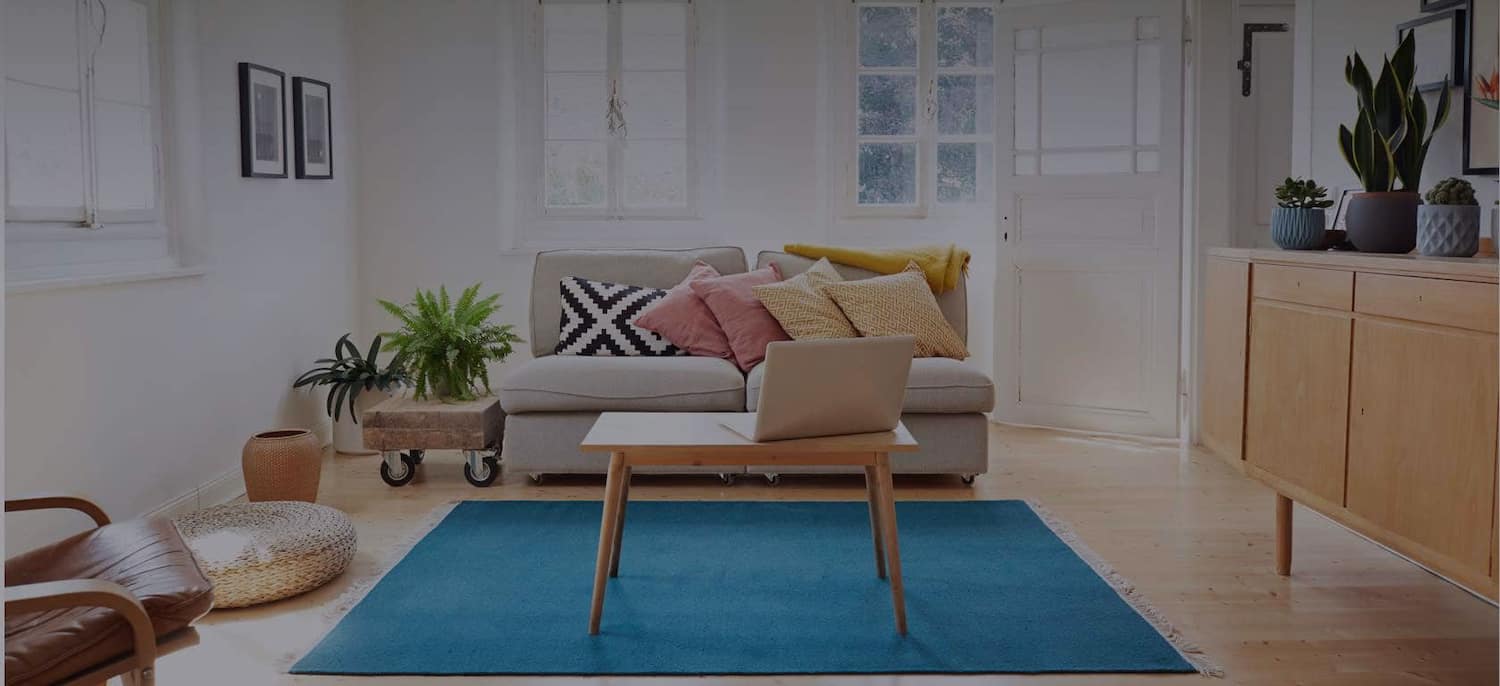 Get matched with top Land Surveyors in Carson, CA
There are 2 highly-rated local land surveyors.
Recent Land Surveyors Reviews in Carson
Symmetry Land Surveying and Forensic Mapping

It's over six months since we hired them and all fees had been paid for and we still haven't got the report. Every time I called, an answering service receptionist answered my calls and informed me that someone will get back to me. No one has call me back since October of 2020.

- Eric N.

VOORHEIS & VOORHEIS, INC.

My residential construction project was abruptly put on hold when a city inspector required a survey to verify the property boundaries. Unfortunately good surveyors are in high demand (at least 4 weeks out), and Voorheis and Voorheis was no exception. However, after discussing my job with Jeff, he thought he'd be able to work it in very soon between other clients. Jeff patiently answered my questions, and I ultimately felt confident to hire them for the survey. I was really happy with their thoroughness and professionalism, and ultimately the city inspector was satisfied and approved our setbacks. Thanks to Voorheis and Voorheis for getting my project quickly back on track with their excellent and timely work!

- RUDY Z.

We are not ready for a full-blown survey yet, but Gabriel gave great advice on how to learn what I needed to know. He was very patient and helpful. I will call him when we are ready to go ahead on our project.

- PETER H.

Human Nature Design & Construction Inc

Throughout the project development and construction, Leo provided his personal time and attention to questions and made sure that the plans met code requirements and that construction was completed according to specifications. His crew was always prompt and courteous, and responsive to our needs.

- Julian I.

Human Nature Design & Construction Inc

the over all experience with HND was very good, they provide us with wonderful design options and sketches that was finalizing to the complete design that we love and visions. HND was always on time and deliver what they promise us they will do. Their design team was very nice, professional and always on time. HND give us the confident that they will do the best they can according to the plans and give us the best services that they can according to our needs. their work was done in a very high quality and professionalize.

- armando g.

Human Nature Design & Construction Inc

Leo from HND Construction was very professional and detailed with his work. He guided us from the beginning to the end. He knew what he was doing and he was trustworthy.. His workers were on time for work and at the end of the day they cleaned up the job site so that it was clean and organized.We felt it was not as difficult to stay at home during the construction as we thought it would be. Leo stayed in our budget and finished the project in the time frame that we hoped for. Although we knew that the Construction process could be stressful and unpleasant, Leo and his workers made the process easier than we expected. We are very satisfied with the Human Nature Design crew.

- rakesh l.

Human Nature Design & Construction Inc

Leo from Human Nature Design & Construction, was very Professional and with broad knowledge. He help us finish the project on time. He deliver what he said he will do from the beginning up to the end. We was very happy with the final result.

- Carlos A.

VOORHEIS & VOORHEIS, INC.

They were helpful, friendly, professional and efficient, really knew what they were doing, explained to me in detail whatever I asked them to, kept me informed of the process, and were careful and respectful on my property (like not trampling plants). They followed up and encouraged me to call if I had any questions. Highly recommended!

- Stephanie B.

VOORHEIS & VOORHEIS, INC.

I encountered a complicated boundary dispute involving my residential property and a new neighbor who began clearing an area. After searching Angie's List, I discovered Voorheis & Voorheis and its stellar reviews. I called on the company and had a complete survey made for my property. I am so glad I did. There were so many headache issues involving my property: it's hilly, convoluted, and there were no nearby licensed surveys on file. My deed had a confusing and older metes and bounds description to boot. Fast-forward, and I now have an outstanding Voorheis & Voorheis survey with amazing quality and attention to detail. I am exceptionally pleased with it. I am also very happy with the professionalism, courtesy, and promptness I received from every contact with the company. Jeff, Brad, and the entire crew are fantastic. I can honestly say that Voorheis & Voorheis is one of the best companies I ever had the pleasure of dealing with. I give them my highest recommendation.

- Jeanne R.

VOORHEIS & VOORHEIS, INC.

Voorheis & Voorheis were very professional in every way. They definitely know their business When an irate neighbor confronted them, they handled the situation with class. They were able to de-escalate the situation and proceed with the survey. I am definitely glad that I chose them and would recommend them in a second.

- GAIL N.
Land Surveyors in Carson
Business Description:

Voorheis & Voorheis is a family owned and managed land surveying company with deep roots in the greater Los Angeles community reaching back more than 45 years. The Hallmarks of our company continue to be Reliability, Accuracy, Integrity and Customer Service. Our highly experienced principals and friendly, veteran staff are uniquely qualified to handle a wide variety of surveying challenges both large and small. We utilize the latest technologies to achieve accurate and efficient survey res...

Recent Review:

They did a good job and they they have good equipment. I am very happy with it.

Reviewed by Kathleen M.

Business Description:

Human Nature Design & Construction Inc is a design to build and construction firm with a distinguished reputation. Our firm excels in residential and commercial projects. Whether you need help with minor updating, large-scale renovations or new construction, we'll help you achieve the look you want, on time and within your budget!

Recent Review:

Wasted time meeting with him. He did not provide the courtesy of a response saying he would or would not quote. That was fine because I gave a deadline for receiving quotes and simply worked with the quotes I did get. However, very unprofessional.

Reviewed by John S.

Business Description:

Go Green Construction (Lic # 889248) is a general contractor serving the greater Los Angeles area. We build healthy homes that not only benefit their owners, but generations to follow. General Contractor specializing in Creating Healthy Living Environment for Your Family: Certified "Build-it-Green" Builder, EPA Lead Safe Certified, Non-Toxic Home Specialist. Whether you're looking to create a bigger kitchen, a new nursery, a completely new dream home, or upgrade your home to lower your energ...

Recent Review:

Fernando and Go Green not only built our dream home, but became a part of our family. He and his team worked daily with care, compassion and were always professional and respectful to our living space and our neighbors. The original portion of our home was built in 1925. Fernando and his crew added a home on the back of our home, a swimming pool, two additional bathrooms and much more, all while my family of 4 lived in the original space. Construction can be very stressful but Fernando and his team always made us feel at ease. We knew we were in good hands. The best part is that all construction was completed and permits were signed off just before the pandemic. We felt like we were the luckiest family on earth living in this beautiful home while working and doing online school. I HIGHLY recommend Fernando Feldman and Go Green Construction for ALL of your construction needs. He does it right the first time and is beyond detailed making sure that you are 100% satisfied with the finished product.

Reviewed by Debra G.

Business Description:

Established in 1976, Action Surveys has been owned and operated by Gabriel D. Ybarra a Licensed Land Surveyor in the State of California, License No. L.S. 4343. Free Estimates. Discounts available to various religious institutions.

Recent Review:

They never contacted me. They never gave me a quote. I guess they were not interested in the job.

Reviewed by Stephen H.

Business Description:

Professional Land Surveyors providing reliable, quality service to residential and commercial clients in California for over 5 years. We have over 14 years of experience working with Design Professionals (Architects, Engineers, and Design Build Pros) and Legal Professionals ( Attorneys, Forensic Engineers, and Insurance Companies ).

Recent Review:

It's over six months since we hired them and all fees had been paid for and we still haven't got the report. Every time I called, an answering service receptionist answered my calls and informed me that someone will get back to me. No one has call me back since October of 2020.

Reviewed by Eric N.

Business Description:

Recent Review:

Very bad not only did they delay the project 6 times. They also threatened residents in the neighborhood and left a huge mess. They would go days without showing up. Horrible experience never again.

Reviewed by Ashole a.

Business Description:

WE PROVIDE PROFESSIONAL LAND SURVEYING SERVICES TO PRIVATE INDIVIDUALS, HOME OWNERS, CONTRACTORS, ARCHITECTS, ENGINEERS, LAWYERS AND OTHERS THAT MIGHT HAVE A NEED TO ESTABLISH PROPERTY LINES, OR NEW STURCTURE LOCATION AS REQUIRED BY CITY BUILDING INSPECTORS

Recent Review:

California Land Services were absolutely useless. Having provided a quote, visiting the site and after multiple phone calls they concluded the survey was too difficult and asked if I could ask a neighbor (who had recently had a survey done) to help them. Used every excuse under the Sun to delay when the survey would be done and in the end I gave up. Avoid at all costs.


Reviewed by Michael L.

Business Description:

Util-Locate has been in business since 2001 serving all of Southern California. We range in clientele from residential homeowners to major general contractors, architects, engineers, school districts, colleges, hospitals, and municipalities.

Recent Review:

Util-Locate assured me that they could "precisely" locate and determine depth of the sewer line and they failed on both counts. The technician sent out was poorly trained and unable to locate the sewer line with radar-type equipment. He then attempted to locate the sewer line by inserting a tool down a floor drain. While forcing the tool down the drain, he broke the tool in 2 places before giving up on trying to identify location of the sewer line. The next day it was determined that the floor drain was now blocked and would not drain properly. Util Locate would not take any responsibility for the damaged floor drain and and hung up on the phone when asked when they intended to follow-up on the problem their technician created. There was no problem with the floor drain before Util-Locate attempted to use the drain to locate of the sewer line. Beware of Util-Locate as their competency is lacking and and they ignore problems they have caused. I would definitely avoid using this company.

Reviewed by Robert E.

Rating Not Available

Pros who have not yet received a review do not have a rating displayed.

Business Description:

General (B) Contractor services specializing in environmentally responsible methods

Rating Not Available

Pros who have not yet received a review do not have a rating displayed.

Business Description:

HELIX is a visual production company, specializing in aerial drone videography and photography Our passion is to create and produce high quality aerial videography and photography that is customized, personalized, and styled to the unique needs of our individual clients at an affordable price. Professional Aerial Drone Photography and Videography Company Service in Southern California, Orange County and Los Angeles County. Drone services, capture aerial photography, aerial videography, and ...
Explore Our Solution Center for Helpful Land Surveyor Articles