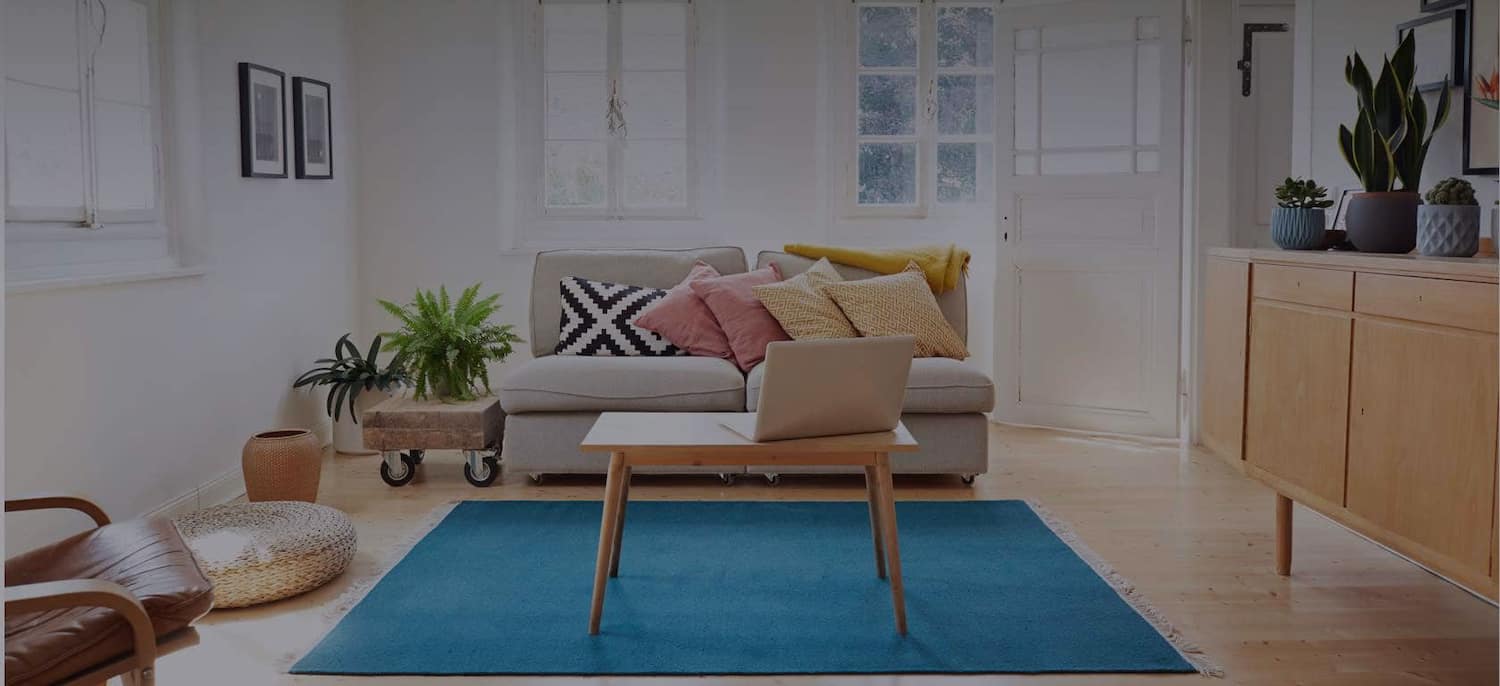 Get matched with top General Contractors in Globe, AZ
There are 3 highly-rated local general contractors.
Recent General Contractors Reviews in Globe
I was absent at work for the project. He waited until I made it home to give me updates and show me the progress of the work. He even let my dog out to go to the bathroom during the day. He was trusted with a key to my home, and didn't take a thing. He is very honest and trustworthy. I came home late one day and found him working even though it was 10pm! Bill Wanted to make sure I got an update on the progress before he left for home.

- Laurance M.

Completely done as promised. I can leave my home and know he will do the work. Can't say enough about this gentleman.

- Dolores D.

Canyon Meadows Remodel And Repair

delayed due to area fire communicated effectivly with my husband came when avail got job done. Its been through some moonsoon weather,so far held up nice.

- Lorrie H.

These guys were fantastic from start to finish. Their communication was over the top. At all times I knew what was going on and when anything changed that needed to be discussed. I checked with at least 5 other companies and none of them wanted to do the project . This company came right out the day after I called to give an estimate. The project was not easy as it was a mobile home that had three layers of siding. The only change in price was a small increase per window because of the unexpected layers of siding. Everything was completed in a timely manner. I am very impressed with this company and would recommend them to anyone needing a variety of projects done. I believe these guys are capable of doing any construction task. I thankful that this company was available to do this project.

- Tammy D.

Sedona Home Improvement Inc

We hired Sedona Home Improvement, Inc. to do a variety of things around our home from building a retaining wall/ATV path to touch up painting to a privacy wall to drywall patching. Sedona Home Improvement returned every call we made to them in a timely manner. They were on time for every appointment. They completed the jobs bid in the time frame stated and did a quality job. We can not recommend these guys high enough. It is refreshing to do business with people that have integrity, are honest and strive to gain repeat business by doing a good job. We already have another list of items for them to do which includes a major outdoor structure. Impressive. Highest recommendation.

- Erin M.

David showed up at just the right time on a Friday to repair the swamp cooler. We were having problems with the Dryer at that time as well. I had previously called two appliance repairmen who were unable to come until Saturday or Monday. David diagnosed the problem, unfortunately repair parts were not available locally and were also back ordered even o line. David offered to pick up a dryer that night in Cottonwood from the Big Orange store. He delivered and installed the dryer first thing Saturday morning. He completely cleaned out the laundry. Cleaning all accumulated lint from wall and vents including washing the floor and disposing of a dead mouse which became trapped behind the dryer. David serviced the AC filters and also re-routed the dryer vent through another wall to increase available space for the dryer and improve the venting efficiency. His professionalism and willingness to do whatever it takes to solve our many dilemmas has been a welcome relief from Service Companies we have dealt with in the past. I have found his pricing to be more than fair and reasonable for the services and peace of mind he delivers each and every time with willingness and a cheerful disposition. Repairs are cropping up and David is who we will choose first for all of our home repair needs. I will refer and recommend David to my close circle of friends.

- Amy G.

They usually have the materials that I look for. The only dislike is that the store is so huge and I had to probably spend an hour and that is the reason why I am not giving an A. At Home Depot, I would like to have the categories more self explanatory so that I need not spend an hour looking for stuff. It is easy for me since I am familiar with the store. But otherwise it not easy getting around.

- Matthew C.

I hate writing negative reviews, but in this case what I have to say really needs to be said. I'll never trust 5-star reviews ever again. I chose JDS Improvements based on all the many great reviews as well as my meeting with John Snyder (owner) where he displayed complete confidence that everything I needed to have done on my typed list was no big deal. However, I'd give JDS Improvements minus 5 stars for all the stress & anxiety they put me through. A promised 2 to 3 week job took 3 months with several items still not done or not done correctly. It held up the sale of my house by 2 months. After 3 tries to get things right & never did, I asked them to not return. No one ever called to ask for clarification or for any further details so I was under the impression that they were competent & understood all that was needed based on the walk-through with John & the 3 & 1/2 page typed list of instructions I gave to him. Initially I walked John through the property to go over numerous repairs & painting projects that I needed to have done on my house to get it ready for sale. John took notes & also got a copy of the 3.5 typed pages of repairs & painting work. He said no problem, they could handle every single problem in 2 or 3 weeks. I think much of the problem not only lies with John Snyder's seeming lack of communication with his workers, but also some of his workers almost total incompetence at what they did try to do. After the 1st, 2nd, & 3rd try at trying to do pretty simple repair jobs, John's many profuse apologies & expressions of shame & embarrassment were meaningless. After driving from Tucson to Sedona 3 times (3.5 hrs & 225 miles each way), & finding several items incomplete, done wrong or not done at all, I told John I was worn out, stressed out, extremely disappointed & couldn't bear to proceed any further. I asked that they not return (for the 4th time). This 3-month experience was dreadful. I asked for some sort of refund. $1,000 off on an $18,000 bill was cold comfort. However, John did not charge me for a garage utility sink replacement nor painting an indoor pond, where they did an excellent job, but these freebies were offset by the things they did not get done or did not do correctly. In a perfect world, John would have made copies of my list & given them to each worker. Then when done, John should have inspected each item to make sure they were all done before telling me all was done. But John actually did say he inspected the work himself & all items were done correctly. In all the years I've managed contractors & repair people & even done a lot of repair jobs myself I've never seen such an absolute shocking level of repeated incompetence in work and mgmt. It's like John simply grabbed anyone off the street who literally had no idea whatsoever how to follow directions or fix anything. Yes, it was that bad! Even after the 3 attempts at the simplest things, John always acknowledged the problem & shortcomings & always profusely apologized & in some cases said, "I'll fix this myself." If he did, then he is incompetent as well, but at the very least, a very poor business owner/manager. One good thing was that John always said they'd give it another shot & make it right whatever it took, which I really appreciated, but unfortunately, they just weren't up to the task for most of these pretty uncomplicated jobs. Before I drove up from Tucson, I asked & he said he checked everything himself & he assured me that everything was done correctly this time. NOT! After John called & assured me all items were done & looked great, I drove to inspect the work. I was horrified with what I saw. Instructions were not followed, many things weren't done correctly or done at all. The place was dirty & the so-called deep cleaning I asked for simply looked like a wipe-down. DONE AS REQUIRED, first attempt, good job Caulking, Reposition Microwave In Wall, Replace 2 Electrical Outlets, Clean Garage Door, Paint Pond, Garage Utility Sink Replacement, only some of the house painting. Instructions not followed, done wrong, and/or incomplete on the following: PAINTING • Edging work was perfect! • I told John to match the paint from existing paint that were in the garage for 5 colors. These instructions were also on the typed job sheets. They didn't! Luckily, John agreed to repaint all the exterior decking, house trim, deck railings, & hundreds of feet of fencing, which was a relief, but what a waste of time. They also had to repaint 9 doors - I asked that they be painted semi gloss to match with the old existing paint in the garage, but all were painted w/ flat paint, not even a good job at that. • John asked if I wanted a nicely weathered exterior spiral staircase to be painted! I said NO. They painted it anyway, then had to sand all the paint off, ruining the look. • They forgot to paint the entire front of house & half of one side. • I asked & was told that the trim would be caulked & all the nail holes filled before painting. It wasn't done. • I asked that a large picture window be caulked. They caulked the smaller stained glass window next to it. • Paint drips on flagstone floor & interior custom rockwork. • Old paint spray cans, rags & sandpaper pieces were lying around the property. WOOD STEPS REPLACEMENT • I asked that all the steps & landing boards be replaced going to a garage apartment & that they be secured with carriage bolts instead of screws. On 2 of the step treads, because those 2 steps were wedge shaped, I asked that 2" x 12" boards be used instead of 2" x 6". Upon inspection, the ONLY thing that was done was 2 wedge shaped steps were replaced with 2" x 6" instead of 2" x 12" boards that I'd asked for. After typing another list with detailed instructions of all the thing that did not get done or were done incorrectly, once again, the instructions were not followed. All the steps were replaced with the correct boards, but they were secured with screws instead of carriage bolts that I'd asked for. Instead of replacing the landing boards, only one board was replaced. How can anyone get this wrong twice! Especially when it was gone over in person twice & there were 2 sets of typed detailed instructions? This was the case with most of the tasks that needed to be done around the house. STRIP KITCHEN FLAGSTONE FLOOR & RESEAL • I asked Marco, John's foreman why it was not stripped as requested & paid for & he said, "the guy who did it said it would be too messy & difficult so he just resealed it instead." Huh? Are you kidding me? But I paid for stripping & resealing. Why did no one call me? STRIP & RESEAL CUSTOM ETCHED KITCHEN FLAGSTONE COUNTERTOP • Though it looked good it was not done with the same original sealant, which did affect the custom rock-etched design elements. What was used was clear exterior acrylic that off-gassed extremely toxic fumes throughout the house for 3 months rendering the house uninhabitable & unsellable. Being in the house for a couple hours I got a splitting headache each time. STRIP & RESEAL FLAGSTONE BATHROOM FLOOR • Same problem as above - exterior acrylic used that off-gassed toxic fumes that smelled like gasoline for 3 months. The correct sealant was NOT used & the flagstone floor no longer matched all the rest of the flagstone floors in the house. Ugh! MALIBU LIGHTS • There were several lights where the tops were loose & needed to be secured with glue. Each time John assured me these were fixed. I specifically asked because each time that they weren't getting fixed. Each visit back to the house I saw they were not fixed. However, on my 3rd trip back, one or 2 had sort of been fixed. The other 5 or 6 were untouched & still falling apart. GARAGE CABINET DOORS • I had removed doors to all the large cabinets & neatly stacked them against the garage wall inside. When they cleaned the garage floor, they left some stacked against the wall, others were stacked on shelves, & the rest were laying against the bushes outside in the weather. Very careless as they could have been ruined being outside! This happened twice after I'd restacked them. Someone does not know how to pay attention! FRENCH DOORS - BOTTOM WEATHERSTRIPS • I asked that a pair of door bottom weather-strips/sweeps be replaced that I had special ordered & paid $59 for - Ruined! They cut one 2" too short & installed it anyway - spiders, cockroaches, lizards, snakes & scorpions could just walk right in. I ordered another pair & they did those correctly. COUNTERTOP END PIECE • I gave them a countertop end piece kit to install (including kit instructions). Pieces from the kit were not used & it was done incorrectly 3 times. How could they get this wrong 3 times! HOUSE SIDING PIECES • 2 small siding pieces were supposed to be replaced (as per instruction list). Not done! Had to ask again! DEEP CLEANING, WINDOW WASHING • The absolute worst cleaning job ever! I asked for a professional deep cleaning & window washing after all work was done. All I got was what looked like a basic wipe-down with obvious dust & dirt still in many places. The sinks were filthy & looked as though they had just been rinsed out only. Some windows had been cleaned but many others weren't even touched & were filthy. They had to go back 3 times & it still wasn't clean. HAND SCRIBBLED NOTES • On the first inspection trip back to the house I saw my typed lists on the kitchen counter with notations on only some items marked as "done." But several of these "done" items were not done at all. On other inspection trip(s) back all I saw were abbreviated hand scribbled notes that really didn't cover what needed to get done. I can only guess they may have been notes that might have been taken while being dictated over the phone or something.

- Stephen P.
Contractors in Globe
Business Description:

We do not manufacture windows or doors for homes nor do we use Insulated glass. Strafford Window Mfg. manufacturers custom wood windows for barns, sheds, stables, pool houses, cabin, porches and interior applications in the home. Our windows are made of all wood and single strength glass. Call for pricing on Tempered glass. Strafford Window MFG. manufactures Sashes, Transoms, Single Hung Window Units, Hopper Window Units, Fixed Window Units and Screens.

Recent Review:

These windows are solid, well built and look great. I will be ordering more for my house.

Reviewed by Don P.

Business Description:

Manning's Painting is committed to excellence and craftsmanship all over Prescott area homes and commercial buildings, we are here to serve you. We deliver high quality products and services always at the best price possible, 100% customer satisfaction is our main goal. We understand that a good prep and high quality products will deliver outstanding and long term results. Manning's do NOT believe in cutting corners! Ask about my Angie's List discount!

Recent Review:

Excellent. Mannings painting is the company who we have used for several years. He has painted inside, and outside for us in previous years. We have always been pleased. This project is intense, and the painters are extremely professional: Jason, and David. On time each day, very courteous, very careful and very detailed, and they do daily clean up. Matt Manning will be pleased to hear of our review which we will be happy to share. Ginger and Dick Z.

Reviewed by Richard Z.

Business Description:

Custom and hand crafted remodeling and designing.

Recent Review:

The people of Tintas Granite were simply amazing. Everyone that I met were super professional. They took a lot of time explaining some of our options and helped us decide. The results are outstanding and we are very happy with the job. A test for this company came at the end of the job and they passed with flying colors. I gave them all A's because they deserve it. The workers that came to our house were on time, very professional, and cleaned up before they left. Bill, the owner, is one of the nicest people I know. His office is very welcoming with lots of smiles.

Reviewed by Jim S.

Business Description:

CabinetDoors.Com (The Door Stop) is Arizona's oldest and largest manufacturer of fine quality Custom Cabinet Doors. We started in 1980 and have manufactured and shipped several million cabinet doors into all fifty states. Our staff of 60+ craftsman manufactures hundreds of cabinet door styles in eighteen wood types. All custom orders from one door to 1,000 doors will ship within ten working days. Orders over 1,000 doors usually take five additional days.

Recent Review:

ordered cabinet doors unfinished and selected predrill for hinges on their website. Order shows predrill request but the doors came without this option done. Contacted customer support and asked about fixing the error since it would cost me $30 to buy a jig to drill myself at this point. Sent them an email with a screen shot of my order showing I selected the option that was not performed but their reply was they did not show it on their end the recommended I go buy the jig and perform the drilling myself. There was an obvious issue with their computer system if they did not show the service I selected and their response was less than horrible in regards to customer service. Other than this issue I will say the quality of the doors themselves was good but their careless response will have me look at other companies in the future.

Reviewed by brandon M.

Business Description:

Factory direct service. ShadeTree® Canopy Systems are a unique, patented shade system. The canopies can cover LARGE as well as small patios or decks. There are several styles and fabrics to chose from. A patented wind-release mechanisms helps reduce wind damage.The systems are custom-manufactured to each customer's specifications, then shipped directly to the customer. The systems were designed to be a do-it-yourself-installed product, however, local installers can be referred if customer req...

Recent Review:

Very professional, great quality and easy to order with their directions.

Reviewed by Norma P.

Rating Not Available

Pros who have not yet received a review do not have a rating displayed.

Business Description:

We offer military, and senior discounts, Se Habla Esponal, we always give a free detailed estimate, if we cant do the job we wont sub contract out but we can recommend people, 8 employees a family owned and ran business, some financing avalible, no job to small, emergancy serivces cost depending on emergancy, we have some basic pricing but each job is looked at indviually and bid out accourdingly. We pride our selfs on fast on time professional licsened work at handy man pricing. In order to ...

Business Description:

Welcome to Mexidona of Sedona! At Mexidona, we believe it's the personal touches that separate a HOUSE from a HOME. This is the reason we travel to remote villages in Mexico to find one of a kind treasures. With a mix of rustic and refined elements to choose from, fully furnishing your home is effortless at Mexidona. Need a custom crafted piece for that special "Wow" factor? We can have your vision created to your specification. Come explore the true flavor of Mexico at Mexidona in Sedona!

Recent Review:

As soon as I walked in, I was immediately welcomed in such a positive manner by the staff and offered a free mocha!. They told me exactly where everything is and that I could even CUSTOM ORDER THINGS! As an artist, I love the Day of The Dead skulls but wanted to choose my colors! I asked if it was possible to get a red skull with black designs and they told me it was more than possible! I grabbed my two serapes, paid for them and put half down for my skull! I mean, custom items and they cost the same as an in stock item??? I love this place! I will be coming in to visit them again soon! I have my eye on that tooled BEAUTIFUL leather sling chair! Thanks so much for all your help!

Reviewed by Nick A.

Business Description:

Butler Developments, LLC - LEADING THE WAY IN QUALITY CONSTRUCTION. Specializing in Custom Home Building and Commercial Services; new builds, renovations to existing buildings, remodeling all aspects of buildings, painting, roofing, concrete, etc... No job is too small or too big for Team Butler! We are a locally owned and operated company with highly trained professionals.

Rating Not Available

Pros who have not yet received a review do not have a rating displayed.

Business Description:

Licensed, Bonded and Insured Over 25 Years Experience Honest, Reliable and Affordable Small Jobs or Huge Jobs, We do them All We are The "No-Hassle" Contractor of Choice Servicing Phoenix and Northern AZ A Woman-owned Company Green Building Experts Commercial and Residential Services (ROC263594, ROC256557) Free Estimates Will use only licensed,insured, experienced subcontractors when the job demands it

Rating Not Available

Pros who have not yet received a review do not have a rating displayed.

Business Description:

Custom Woodwork: Murphy Beds, Wall Units, Headboards, Gun Cabinets, Kitchens, Baths, Countertops, Closets. etc... "If you can dream it, we can build it "
Find General Contractors in
General Contractors in Globe