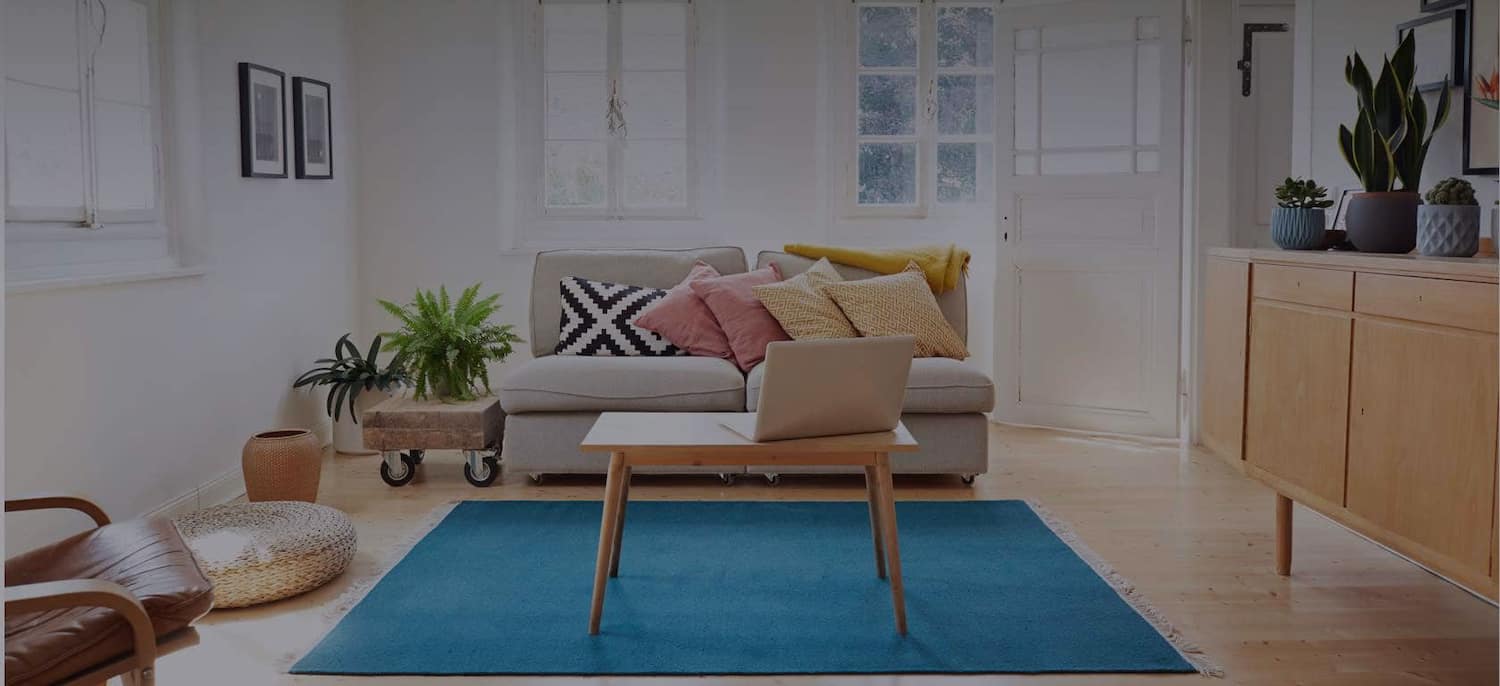 Get matched with top General Contractors in Brundidge, AL
There are 5 highly-rated local general contractors.
Recent General Contractors Reviews in Brundidge
I had water damage on ceilings throughout my house from leaks due to Hurricane Micheal. My Wife and I had considered a full kitchen remodel at the time of having the ceilings repaired but every contractor we spoke to wanted to do the kitchen and not the ceilings... except for Jorge... his first point of buisness was to make sure that our ceilings were beautiful, and repaired... he even made suggestions that made sense saved money and ended up being beautiful. We had 6 rooms replaced with flat Sheetrock celiengs, and installed recessed lighting, and other accent lights... while we were living in our home... Nashaly and Omar were respectful and courtesous to our need to get in and out of our house with an infant child, they cleaned every night when they finished, asked about and listened to any issues we had and handled them promptly... this was the best experience that we have ever had contracting someone for home repairs...

- Chris S.

Bros Home Improvement Services

I highly recommend Broshomeimprovementservices. The team is dedicate to meet your needs in remodeling and handyman services. Moises and Richard have a positive attitude with clients. Experience over 20 years in closets, carpentry, remodeling kitchen and bathrooms, flooring, painting, cabinetry, hide-away beds, etc. Work is intriguing. A team with great ideas, and integrity. Professionalism and Punctual work with consistency. 100% sastified.

- Jaime I.

He did an excellent job. He was easy to work with and he did a great job. The quality of the work was excellent.

- Harry C.

Joseph and his crew are very professional. Showed promptly on the day he started work. Had a plan how to accomplish the job even though the job was not a standard install. Job Site was always clean, very knowledgable on construstion methods, and finished the job on time as promised. Pinnacle Property Care does a very professional job and takes pride in there work.

- Chip V.

It always goes perfect! His pricing and quality are both extremely good. He always does a little more than he says he would.

- Archie C.

Bob's Roofing & Home Improvements

Bob was very nice called back on timely manner.Showed up for work right when he was suppose to . He give me a better price then anyone else i called maybe 10 other places and his price was far better then any other.And he did a wonderful job will be using him again and again .

- sandra c.

Klein and Son Construction and Excavating

The HUGE oak tree in our backyard fell over hitting the top and side of our house. Causing damage to the roof and ripping apart the front and side of the roof and fascia. I called three contractors the next morning and the only one to show up was Klein and Son Construction. Make a note that Mr. Klein was at my house with in 30 minutes from the call. Mr. Klein could tell that my husband and I were somewhat lost as to what to do next. Being this was our first natural disaster and having to file through our homeowners insurance. Mr. Klein took over the whole operation. After I made the decision to use Klein and Son Construction, all I had to do was sit back and watch my home repairs. Replacement included a new outside air unit that was crushed my the tree. Mr. Klein had a new unit installed and ready for use just two days after the tree crushed it. Mr. Klein made sure the tree removal company had removed any and all trees that could cause any damage in the future. Along with my yard being cleaned and firewood cut for next winter. Mr. Klein made sure our home was looking better than before the tree hit. They did so many extras for us, for example, painting extra areas of the house that were not included on the invoice. And fixing a hole in the fascia that was caused years before, at no extra charge. Not sure if this is a record or not, it is in my book. 4 days is all it took for complete removal of all trees, the new air unit installed, and all the construction on our home. Our home looks better than it ever has. So thank you Klein and Son Construction for taking such good care of our home! The work you did is perfect! Please take good care of my mother-in law when I refer you to her!

- Stephanie M.

Klein and Son Construction and Excavating

They come when they say & stay on the job until it's finished.The estimate is always accurate.If you have any questions or need guidance they are very helpful.They have done a lot of work on my house and the workmanship is great.I have absolutely no negative comments to make, only praise. I am very impressed with them and their work. To say the least, I highly recommend them. In fact, I refer to them as "my contractor".

- Sally H.

They did an excellent job in building my new railings and support beams for the entire length of my front porch. They tore down my old rotted wood railings and support beams and did a good job cleaning up and disposing the old material. I would use them again for any re-modeling work needed outside or inside my home. They were very professional in their work and finished the job completely in the time frame that was written in the estimate.

- John C.

Bob's Roofing & Home Improvements

At almost every turn, the damage exceeded our expectations including a whole exterior wall that needed to be rebuilt. They handled all of the additional work in stride, performed all of the work to very high standards, and informed us of what was being done and why all along the way.Sam and Pete's crew work diligently, are very pleasant to work around and very qualified. My boss is very demanding and their work exceeded his expectations - a very difficult thing to do.We've hired Bob to do several remaining projects and would not hesitate to recommend them to anyone

- Ron B.
Contractors in Brundidge
Business Description:

JNB Services, LLC is well-establish residential and commercial company in Daleville, Alabama and have been in business for 5 years. We serve over 725 clients and have done over 1,000 projects. We satisfied our clients so well that they keep coming back for multiple projects with us and they continuously refer us to the people they know! We also received over 60 testimonials from them. We deliver quality of work, use quality materials and on budget-guaranteed! We provide high quality professio...

Recent Review:

A few hick ups due to weather and not enough materials. But otherwise it went great. The whole team. Was great

Reviewed by Candace. Sun Room Build T.

Business Description:

For more than 29 years we've been fair, honest home remodeling contractors that Tri-State area residents trust. Utilizing superior skill and customer service, our goal is to provide homeowners with professional home repair and remodeling, as well as a truly competitive price. For home remodeling and repair contractors Wiregrass homeowners look to A Cut Above Carpentry, job after job. Clients come to us when they have an idea they want to incorporate into their home. Whether it's installi...

Recent Review:

Great work by Cut Above. Paul and his crew do terrific work. The prices are very good, and the quality of the work is excellent.

Reviewed by William B.

Business Description:

There's never been a better time to transform you home with Champion of Birmingham! Think of us as a one-stop shop for everything you need to beautify your home's exterior: windows, sunrooms, siding, roofing and doors. Only Champion offers the superior energy efficiency of Comfort 365 Windows, industry-leading limited lifetime guarantee, and award winning products made in the USA. For over 60 years, Champion has been manufacturing and installing quality windows, doors and sunrooms while crea...

Recent Review:

Champion windows is unresponsive, it take several attempts to have a representative contact, during & after our installation. Our windows were misorded, arrived broken, and the job site was left a complete mess. Champion ordered 3 windows incorrectly & one arrive broken. We had to continuously call them to track down to have our 3 windows put in & one repaired. The debris left on site, broken glass, nails, trash, ended with a nail in my car tire & having hire a clean up crew to help pick up the hard to clean up glass & debris. The window payne around our picture window inside the house was badly beat up & damaged, the install team put colored Chaulk to hide it. Additionally, the crew put white trim around our windows, when we ordered grey. The crew leaders left for 2.5 to go get the correct color. I was the one who caught their error after they put the white trim up around the picture window. Crew admitted to not checking the inventory for our job before they arrived to start our job. It's beyond repairable and need replaced. The install team cut our siding, two big cut marks on our hime. 2nd time Champion came to right their wrong, they left our home with a still broken window & the window that needs replaced due to manufacturing error on the inside of the glass, it's scratch. 3 rd time Champion sent the Regional Manager to come out to evaluate the damage. He he confirmed. We now have to wait to have our issue fixed & take a 4 day off from work to have Champion Windows back to our home. I believe we deserve compensation beyond delivering the right good & services. We should be refunded the cost of clean up and car tire, along w time off from work. I would not recommend them.

Reviewed by Kasey F.

Business Description:

My name is Matt Rosser and I own CUTTING EDGE CONSTRUCTION, we provide a number of services such as new home construction (framing, Roofing ,Installing windows and Doors, vinyl siding,Concrete pouring and decorative concrete (staining and texturing, But the best thing we offer is customer service I employ 5 well trained people, we will treat you fair we treat your house as if it were our own WE give FREE ESTIMATES WE DIFFERENCE between us and most other construction compaines is that we care ...

Recent Review:

He was knowledgeable and professional and he completed the job on time and budget

Reviewed by Barbara R.

Business Description:

We do not manufacture windows or doors for homes nor do we use Insulated glass. Strafford Window Mfg. manufacturers custom wood windows for barns, sheds, stables, pool houses, cabin, porches and interior applications in the home. Our windows are made of all wood and single strength glass. Call for pricing on Tempered glass. Strafford Window MFG. manufactures Sashes, Transoms, Single Hung Window Units, Hopper Window Units, Fixed Window Units and Screens.

Recent Review:

These windows are solid, well built and look great. I will be ordering more for my house.

Reviewed by Don P.

Business Description:

License Contractor:Quinney Contracting qualified and ready for the job,willing to help others in there time of need.We also know people need the job done and want business's to work with them,we are more than willing and able to work with you.

Recent Review:

I paid him in full on 08-17-2019, and he has yet to complete the repairs. Despite numerous contacts he claims he is too busy to complete the job. He has left an 83 year old house occupant with a leaking roof and unfinished dry wall and the cold weather has arrived. I only selected him from a recommendation from Angie's list.

Reviewed by Jon A.

Rating Not Available

Pros who have not yet received a review do not have a rating displayed.

Business Description:

SCB is a woman owned small business and it's owners have 40+ years of construction industry experience. SCB utilizes subcontractors for some areas of expertise but they are closely supervised by SCB personnel. Billing is done on a per job basis, usually when complete, but jobs longer in duration than one week will require weekly payments based on progress. SCB accepts cash, checks and credit/debit cards.

Business Description:

Hi my name is Chris Roark the owner of Roarks Construction i would like to say thank you for considering me to help you with your projects.I can promise that i will offer the best quality work possible at very competibale prices.All of my staff is very nice and respectable and very hard workers. I give free estements for any projects thank you again for taking time to check out a little bit about Roarks Construction.

Rating Not Available

Pros who have not yet received a review do not have a rating displayed.

Business Description:

Modern Management takes the worries out of any task with our highly skilled team. We manage property's big and small ,we also cater to the individual needing repairs we offer a wide range of services with a competitive rate and a service that always aims higher than customer expectations.

Rating Not Available

Pros who have not yet received a review do not have a rating displayed.

Business Description:

We are a family owned and operated consrtuction compay. Offering free estimates on all your repairs or new home construction. Pics and refer apon request.
Find General Contractors in
General Contractors in Brundidge