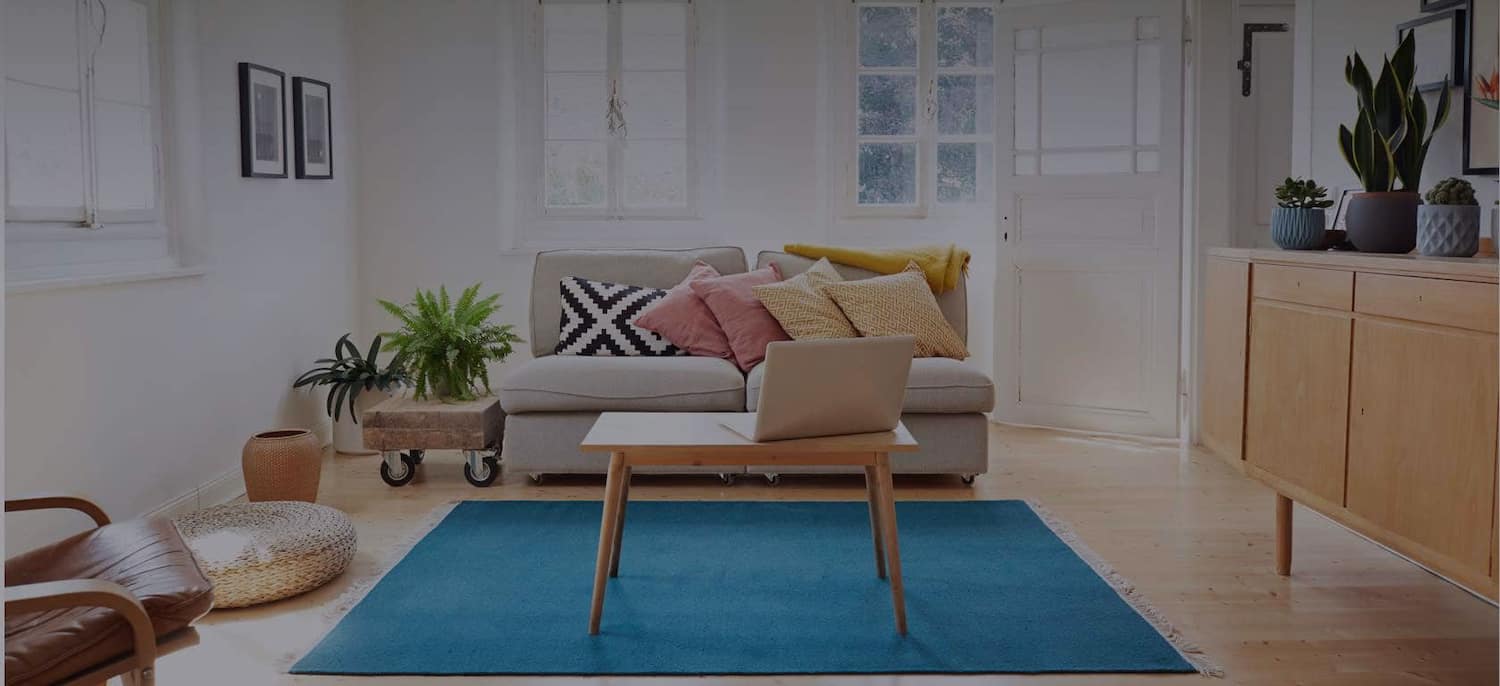 Get matched with top Basement Remodeling Contractors in Austin, TX
There are 46 highly-rated local basement remodeling contractors.
Recent Basement Remodeling Reviews in Austin
Ariel is the best contractor I have ever worked with. Always punctual and always kept us informed of how the work was progressing. The quality of the finished product was outstanding. The only contraction would trust in the future to work in my home.

- David P.

Harmonious Decorating & Remodeling Inc

Ron was extremely responsive and helpful. He gave frequent updates on the progress of the work and accommodated our tight timeline to complete the repairs. When he ran across unexpected issues, he thoroughly explained them to us and let us know how dealing with them would impact the budget.

- RYAN O.

Cape Home Remodel - Basement Concepts

I have struggled for years to find competent, reliable, and fair-priced workmen to do repairs on my home in Chatham. Until last spring when I found Jeffrey Wragg, owner of the company "Cape Home Remodel - Basement Concepts," through Angie's list. In the summer he rebuilt my deck, and I was so impressed with his professionalism and skilled workmanship that I asked him to finish my basement. When we discussed what needed to be done, he provided excellent advice and subsequently gave me a detailed contract with a very competitive estimate. He completed the job before the deadline, and the final cost did not deviate from the estimate. I am delighted with the job he did; it even surpassed my expectations. It does not surprise me that he has received the Super Service. Award on Angie's list. He truly is everything you want in a workman.

- Elisabeth R.

Rob was very helpful on providing me information I needed in a prompt manner; if I leave him a message he would call me back either the same day or the very next day. We have many email and phone contacts, he have always answered my questions to help me seeing how things would work. I have interviewed about 4 companies, since Feb 2010, Rob gave me a good impression about their company, so as good words from customers they have served. When they provide me with a detailed work order, I felt more confident with them to do the job right, though it might take up to 2 months to finish the job.

- Victoria y.

Grant Lewis was a pleasure to work with. He kept us informed of the status of the project and of his comings and goings on a daily basis. He did high quality work, and on a few occasions re-did work that I was satisfied with until it was even better and to his satisfaction. He was fair in pricing - it was was not the cheapest estimate I received but well worth it for his license, experience, safety, communication and most of all reliability. He was not speedy - but we were not on a strict time line. When we did eventually have a deadline he stayed late and worked extremely hard and met the deadline even when I thought it would have been impossible. The only negative things which were minor were there were a few things left out of the original estimate that I had wanted to be done (which he immediately fixed) and there were a few handyman projects I would have had him do but we were up against a deadline - both were not a big deal. The project took longer than anticipated - however I expected this as well. I would highly recommend Grant Lewis and his associates and plan on doing business with him again.

- Emily G.

All American Construction; Heating and cooling

The contractor was great he was honest ,prompt ,and  never late ,he always communicated with me I was really impressed .The job site was always clean after each day .Also gave a extra discount for the time that was charged but not used ...meaning  he got the job done early...

- John C.

Within a day, Mark and his son were fixing the neighbor's sprinkler system, repairing the side yard, and putting in a new fence that was even better than before. Neighbor relations finally restored, which was a HUGE relief. The next few weeks, Mark and his son worked every day, doing the work themselves - no subcontractors or absentee contractor. He is a jack of all trades and really knows his business. He has a vision for the project and he executes it with incredible precision. We could not be happier with our new porch. It was a massive undertaking, and Mark did a great job. He was also respectful of our neighbor's and the yard. He keeps the place neat and tidy. He's also an incredibly nice guy - so is his son. That's important when people are at your house every day!! I can't imagine we will use any other contractor for our next project. He really set the bar high - from the quality of his work to work ethic, to availability and the reassurance that the person you hired is the guy doing the work. He was a stress relief, which is usually the opposite when it comes to contractors. I've never had such great things to say about a contractor! Call Mark Seeman on your next home project. You'll be so glad you did. Highly recommended. 5 Stars. A+.

- Dana L.

Wild Hare Construction & Remodeling

We purchased a used home in December that required a lot of work.  Jimmy Jackson came highly recommended from our neighbor at our previous home.  We took a look at some work he had done, liked what we saw, so we got our first estimate from him.  We had a number projects we needed and those expanded as we began to see what Jimmy and his team could do.  Not only did they show up when they said they would, communicating to us if they would arrive at a different time, but they are extremely conscientious about everything.  As our projects expanded, we would tell him what we were thinking of doing and he always gave us his honest opinion.  Example:  We wanted to have a pull-out pantry, he told us the type of pull-outs we were looking at didn't hold up over time (the weight of food, cans, etc. would break them) and recommended different sizes of pull out drawers.  He would have done what we originally asked for, but instead we got something even better and it's the perfect solution.  Jimmy helped us design cabinetry and the cabinet work done is beautiful.  They were at our house off and on for about a month.  They are honest and we were comfortable with them in our home.  Not only do we have an amazing contractor to call with work still to do, but we feel like we gained a new friend as well.  We can't recommend them enough!  Although we're hoping he doesn't get too busy, because we need to have them take care of several bathroom renovations very soon!

- Robert M.

In a nutshell, Jeremy is untrustworthy and unreliable. Avoid at all costs for your important projects. * He abandoned our project in the middle, leaving our basement in a complete mess. * He stole money from us - in addition to the substantial work that was already paid for but still left to complete (according to his estimate), money was collected for an electrician who never showed up and he returned tile that we purchased and *refunded the money to himself*. * The communication was terrible. He and his guys didn't show up at our place for days at a time. There was never any notice of this and he completely cut off communication during these periods. * His is completely unprofessional and is unfit for any job larger than simple handy-man work. Jeremy was a recommendation from a coworker who had used him for some very small (1-2 day) projects. The relationship started off well enough on our 3 month project, and the work progressed well for the first couple of weeks. After that, the work slowed and Jeremy was on-site less and less. There was supposed to be a brother from out of town to help supervise his guys who never showed up. On the fourth week Jeremy and his guys just stopped showing up. He absolutely refused to return any of our telephone calls. He literally dropped off the face of the Earth for a whole week. He reappeared out of the blue with a ridiculous story (in the Home Depot parking lot his truck caught on fire and burned to the ground along with all his tools. Moreover because he paid his crew 1 day late they all bolted) but we decided to give him the benefit of the doubt and chose to believe him. The work resumed with a vengeance... for a day or two... then it started slowing again. AGAIN he disappeared. After 7 days and 47calls (I have phone records!) my 8 month pregnant wife and I got desperate and went to his "office" address which happened to be his home. He claimed that we had made too many changes (even though he documented all change requests and repeatedly promised that it wouldn't affect the end date) and then walked off the job. After another week, the receipts, keys to our house and money he promised to send us did not appear. After another series of increasingly contentious email exchanges to recover this, he had the gall to threaten *us* with breach of contract and threatened to place a lien against our house. Now that we have engaged a proper contractor for this job (Lakeway Custom Homes, contact Paje Dargahi), we realize how little Jeremy knew. Even for the little work that was completed, numerous city codes were not abided by and much of it (including almost all of the plumbing including jack hammering my slab) had to be redone.

- Salim T.

Dominion Remodeling & Construction Inc

I called Jordan about a basement remodel for my home located in Tarrytown. He came out, and I had a great meeting with him. He did his measurements and talked with me extensively about the project, I was quite impressed. He told me he would have an estimate prepared in about 6 days. I waited and waited, nothing. I called and left a message thinking he was just real busy, no return phone call. I called over the next week and left 3 more messages, no one has ever called me back, it was almost as if they were screening my calls to avoid them. I even tried text messaging, nothing. Jordan, if you or your company are reading this, I suggest you handle your business affairs in a more professional manner. All you had to do is answer the phone and inform me you weren't interested in the project. But, to simply waste everyone's time like this is in very bad taste. For that, you deserve exactly what is being written here. Regards, John Tamel

- John T.
Basement Contractors in Austin
Find Basement Remodeling Contractors in
Basement Remodeling Contractors in Austin