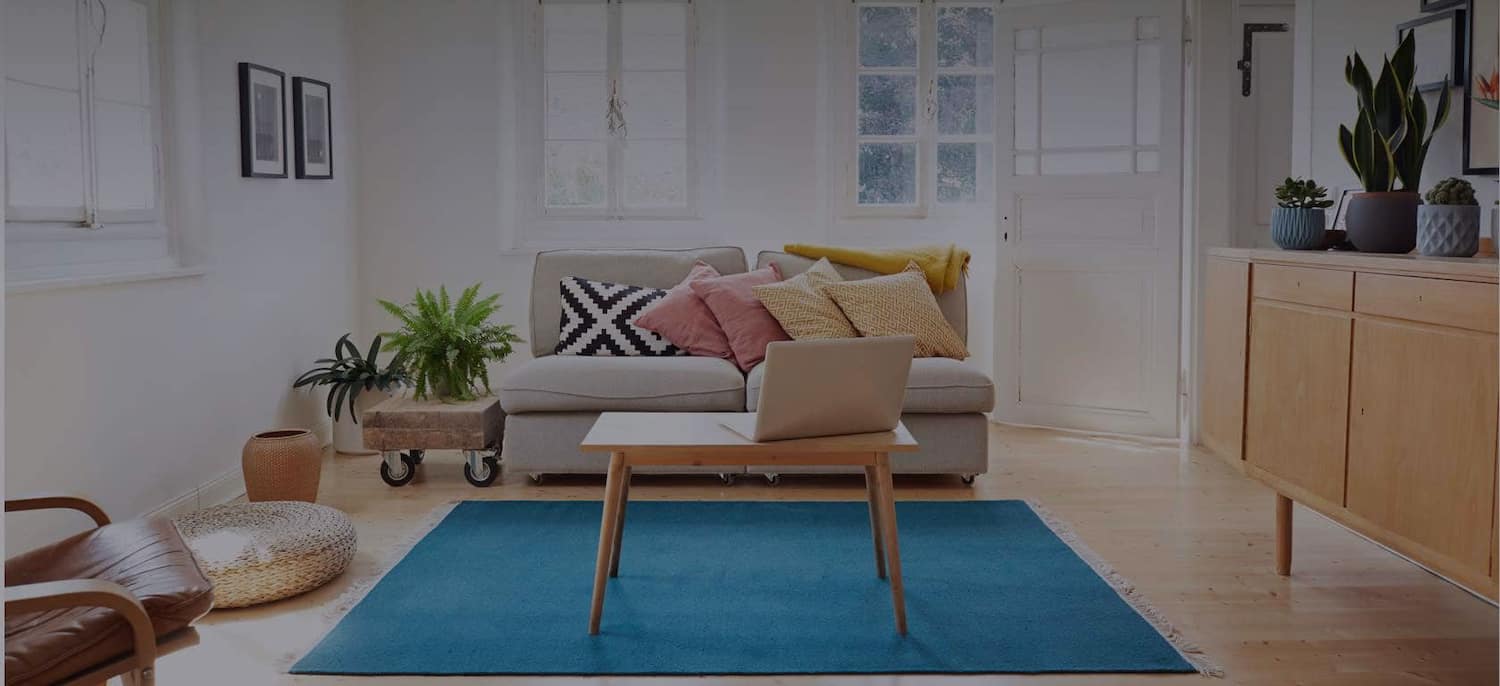 Get matched with top Drywall Contractors in Mount Vernon, WA
There are 12 highly-rated local drywall contractors.
Recent Drywall Reviews in Mount Vernon
Complimentary Construction

Both projects went well. The foreman and the laborer were both responsible and punctual. We recommend Complimentary Construction.

- Katie L.

M & C Remodeling Construction

They did pretty good, they were professional and I would hire them again. They did a really good job and really quick.

- Grace P.

Next Generation Painting, LLC

Meticulous. Honest. Integrity. Careful. Unparalleled customer service. Family owned, Next Generation Painting exceeded my painting and remodeling expectations and I have no doubt they will do the same for you. They completely transformed my home inside and out and I look forward to have them work on my next project. One very happy customer, Thank You! Greg R.

- Gregory R.

We highly recommend Reid DaSilva. Yes, there is actually an honest, hard-working contractor who performs high quality work AND get the job done on-time as promised! Reid is all that. (btw, we were skittish about hiring anyone after 2 bad experiences with dishonest and incompetent contractors - who are still at-large - in Bellingham, it cost us x2! to fix their work.) Reid's job: To build a Family Room w/ Bathroom out of an attached garage, that was earlier converted into a dark and cold rec room. He won our trust on the first day of work, by explaining that 2 walls didn't need replacing as the sheet rock and insulation were in excellent condition! As the project proceeded, we changed our scope to turn this into a STUDIO APARTMENT, with a sunroom and skylights. He came up with many wonderfully creative solutions to design the bathroom and kitchenette, thus saving us lots of $$$. The subcontractors he brought in to work on the project were top quality, polite and efficient people. We now have a beautifully designed, versatile studio (or family room), with a big 'WOW' factor when our guests walk in. It's the best room in the house. Reid restored our faith contractors, came in on budget, and he's a man with a good heart too.

- Leo S.

Overall very good quality work. Inaccurate info posted on Angie's list regarding his availability for work within one month. His next available slot was over two months out. Site clean up after job performed, was about average. Would hire again.

- eli v.

Reid was hired to install LVP flooring throughout 80% of my house, install two windows, two doors, a toilet, a vanity and had previously installed new faucets in two places. The flooring included installing trim where trim existed initially. He showed up when he said he would and worked a weekend in order to complete a portion of the job necessary to my livelihood. The trim installation was sloppy - unmitered or inaccurately cut corners (leaving big holes), too large nails used in a nail gun that left ripped holes in the wood rather than using a finishing nail to make small holes. Different sized quarter round pieces were placed directly next to each other (He said an eight-foot piece of quarter round was $30. More like $5). Used the wrong type of trim in bathroom. Trim should be bathroom-grade because of the moisture factor in bathrooms. Trim cut shorter than was necessary with side-to-side pieces, leaving a gap and then not caulked and with the floor, the trim was positioned so that there was a 1/4" gap between it and the floor. After four months, the LVP is coming apart in places. Placement of planks was not snug enough and use has created movement in the pieces. Thus far seven different places have been identified. In the corners of the hallway, there are two places where it appears a cut was started on the plank (about 1/4 inch into the piece perpendicular to the long side), but then he realized that the actual cut needed to be about inch longer. This happened on two planks. Why not use a new piece to complete the installation correctly? Left large holes at stairways where he installed the nose of the stair, but failed to fill the holes in the stringer that were created from installation. See picture. A new toilet and vanity were installed in the bathroom. The vanity was too small to accommodate the piping under the sink, so he cut apart the inside shelf. The internal portion of the vanity was destroyed. See picture. Additionally, we were without a bathroom sink for four weeks because he delayed calling a plumber to assess why the drain was not draining. I finally got someone who simply snaked the drain. He was supposed to fix a leak in the roof. He poured mastic in large quantities but it did not work. This vast amount of mastic required that the new roofer remove a much larger than necessary portion of the roof in order to fix the leak correctly. Trimmed back door differently (not mitered) than ALL the other doors in the house because he didn't have enough of that sized trim. Quoted the installation of three pre-hung doors at $600 or $200 each. He charged me $1500. He did not tell me that the price had increased 250%. They were not hung squarely. Installed windows, but failed to paint the new sheet rocked wall or the siding outside. No caulking around the new doors. Offered to paint a large room originally painted purple. Several times he commented how ugly the walls were, that he would not frequent an establishment where there were purple walls and that they should be painted. He offered to paint the room, assuring me that there was room in the budget. I bought the paint and maybe 25% of the way through the job (where my daughter and I were also painting), he said, "I hate to paint. You can finish it." He left the painting for us to finish. I had not agreed to paint the room, but was willing to give assistance during the two hours I was available. His assistant installed two faucets. The faucet in the rental was installed without issue. The faucet installed in my home was not tightened all the way and leaked. He did return and he did tighten the faucet but was unable to explain why there was movement in the faucet. Reid has refused to reconcile the problems.

- Kathryn F.

Next Generation Painting, LLC

We could not be happier with the craftsmanship, professionalism & fair pricing. The Next Generation team was not only punctual, reliable, friendly but really fun to work with. We would absolutely have them do work for us in the future & I wouldn't hesitate to recommend them.

- Jane H.

She was very friendly and professional, and I literally couldn't be happier with the results. You can't even tell that there's a patch.

- Nathan W.

We spent a great deal of time and energy (four rounds of interviews) researching contractors to help us remodel the home we had just bought, and we chose Burlingame Contracting. Our project was significant because we not only wanted to completely remodel both of our bathrooms but we also needed demolition and structural work, removing and adding walls, windows, skylights, plumbing, electrical and roof work.   We had very specific design ideas and a detailed parts list (different kinds of floor and wall tiles, imported lighting, large soaking tub, fixtures, etc.) and a limited amount of space, so we really needed to find someone who was flexible enough in their skill-set to get things done how we wanted them and who could communicate extremely well as there were tons of small design decisions that needed to be made along the way. Paul really came through for us. Not only did he create what we had imagined, he reliably offered improvement ideas and structural suggestions as he was working on the project. There were things that there was no way for us to know about in advance and, without Paul's forward thinking, we might have ended up with something beautiful that didn't last. His work looks good and feels solid and we trust it.   Paul often told me that he was afraid he would "bug me" too much with questions and thoughts. As someone who has been through the remodel process in the past, this was music to my ears. And Paul was true to his word, contacting us whenever he had a question, texting us pictures, explaining options and issues, and consistently letting us know where he was at with regard to the project. We also very much appreciated his willingness to take time out of his weekend to meet with us weekly at the house to go over his progress and review details in person, as we were still living in the Seattle area.   In terms of the work quality, it is excellent! Every time I walk into one of the bathrooms, I feel as though I've entered a beautiful hotel, suited just to my tastes. The only downside is that Paul's work is so nice it now makes us want to have him update the rest of the house as well!   Paul has good attention to detail and we appreciated his experience and workmanship. He has good subs and suppliers and manages them well. He is easy to work with, has a good sense of humor, and really ensured that he understood what we had in mind and did a fantastic job making it real.

- Joseph S.

Very tricky job tearing down a two story exterior wall and rebuilding it correctly. Jeremy's knowledge and expertise was indispensable! He is a very hard worker that genuinely cares about the people he works for.

- Craig C.
Drywall Contractors in Mount Vernon
Explore Our Solution Center for Helpful Drywall Contractor Articles
Drywall Contractors in Mount Vernon