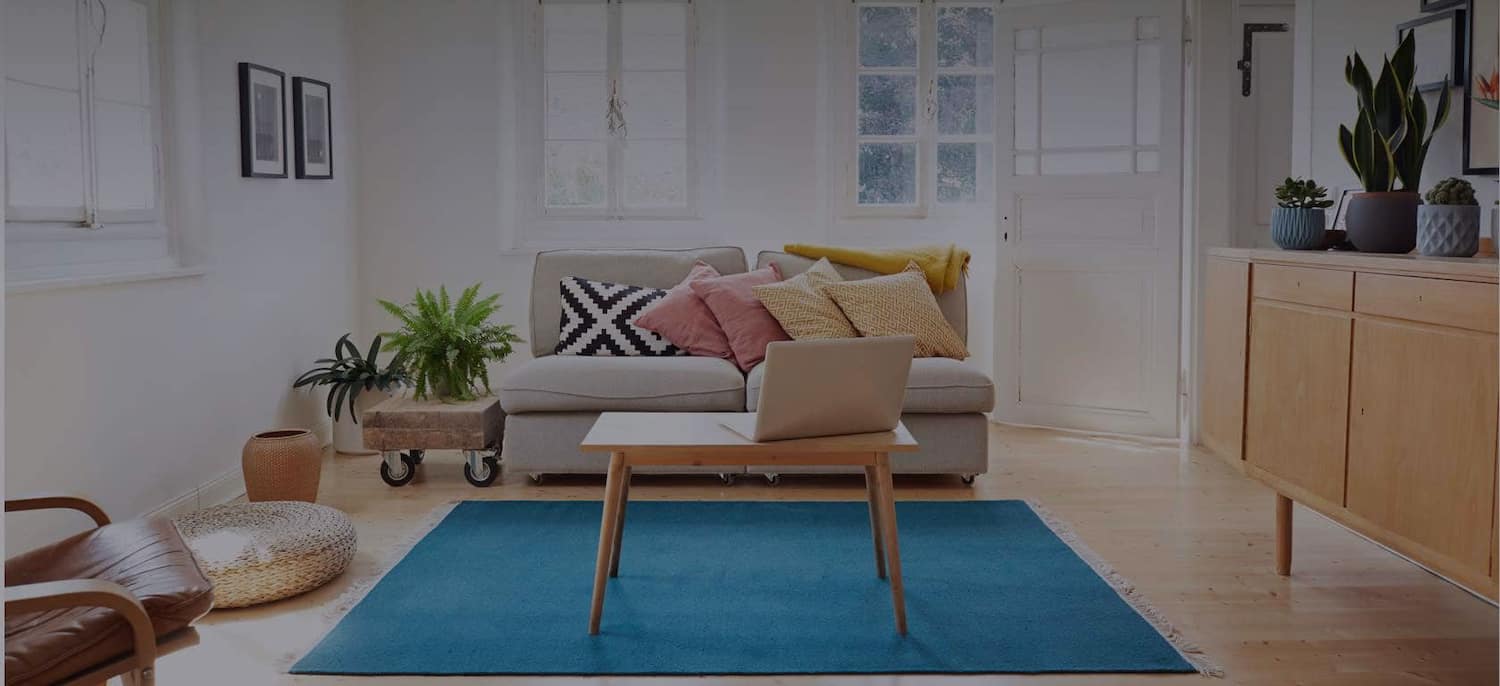 Get matched with top Locksmiths in Fredericksburg, VA
There are 6 highly-rated local locksmiths.
Recent Locksmith Reviews in Fredericksburg
Rick Jerrils, the Locksmith arrived early and quickly replaced the door locks and rekeyed the locks to match the front door lock. Rick was very friendly and professional.

- Fred G.

Derek was very polite and professional. Everything went very smoothly. He answered all my questions..

- Bertha O.

My tenants has just moved out of my house and I wanted to have the locks re-keyed. I spoke with James and he showed up at my door promptly. He showed me a safer/better lock set by Schlage, installed it quickly, and also gave me a hefty discount for being an Angie's List member. I couldn't be happier. He was fantastic! Thank you.

- Asli W.

Pop-A-Lock of Northern Virginia

Emanuel was awesome. Very near work was completed quickly and price was very reasonable. Highly recommend them for all locksmith needs!

- Dianna H.

Pop-A-Lock of Northern Virginia

Jeff, the owner was very accommodating and scheduled a Tech to arrive at the Auto shop as soon as he could. The Tech arrived and worked on my car in the parking lot of the Auto shop. he had it unlocked and started in a very short amount of time. The cost was very reasonable. Excellent craftsmanship and a very fair price. Truly outstanding service! I would highly recommend Jeff and his outstanding Technician, Emmanuel - if you ever find yourself in a similar situation.

- Pamela L.

Pop-A-Lock of Northern Virginia

I picked Pop-A-Lock from Angie's List as they had high ratings and I'm glad I did. They were all very professional. The technician, Emanuel, did his best to fix the lock before informing us that it needed to be replaced. He stopped over a couple of times to try different methods of fixing the lock before noticing that a spring was missing and the lock mechanism had finally worn out. The replacement part was it's own price so I will not hold that price against the company. I don't have much experience with locksmiths and their pricing but I thought it was a fair price for the work that was required. I'm happy to have worked with Pop-A-Lock and would recommend them to anyone should they need their services.

- Michael G.

APPLE TREE LOCKSMITH, INC.

It went wonderful. He was early which I appreciated. He was professional and courteous. He explained in detail about what he was doing. I would recommend him and already have to other individuals.

- Bobbie Jaye J.

We have a custom-built home with gorgeous one-piece door handle/dead bolts (a total of four that opens wood-framed french doors on one side of home). One of the dead bolts had broken. We weren't sure whether the deadbolt could be replaced or if we would have to replace the entire door handle/dead bolt mechanism. If so, we know we wouldn't be able to match it to the existing one. Which meant we either have one odd-ball door assembly (very prominent from kitchen to outside deck) or whether we'd have a costly alternative to replace all 4 door handle/door lock assembles. Professional Lock saved the day. He managed to find a deadbolt cylinder and installed it on a following visit. We also had Professional Lock change out a separate door knob and and deadbolt to our garage with a security keypad deadbolt and matching door knob (which we provided). Beautiful work at a reasonable price.

- Sandra S.

Averil was a pleasure to work with and did an amazing job. He came out the same day, took care of all of our needs and was very professional and pleasant. Would recommend him to anyone. He is our new go-to for locksmith needs.

- Beth B.

3/5/2018 This review is for a Fort Knox safe I bought. I did a lot of homework before I bought the Fort Knox Gun Safe Series M2 Model 7241. I am very happy with my purchase. I looked at Superior, Champion, Liberty, Browning, Cannon, Steel Water, and many other safes before I bought the Fort Knox M2. If you think that the safe you're looking at will work for the guns you have now, think a little before you buy it, and buy a bigger one. You will probably buy more guns! Right? Spend a little more at the front end of buying a safe, or you will end up buying a second safe at some point! Also make sure to get an S&G Group 2 lock. The man I bought my safe from, Steve , is a great locksmith that is willing to work with you, and with no pressure to buy 'Right Now'! I found out about Steve from a friends son, a retired State Trooper from one of the adjoining states to Virginia. I talked to Steve a number of times on the phone before I went to meet him in Chantilly, Virginia, at a gun show. Even at the gun show he never pushed for a sale. When he was finished with the person he was talking to when I showed up, he came to talk to me as if I was the only one at the gun show, one on one, NO KIDDING!!! His wife Toni, talked to me first, and gave me a brochure, and a price list, and talked about the safes, very knowledgeable also. Toni knows the product very well! One of the things I wanted was a certain 3 number combination, and Steve easily set it to the numbers I had requested. I had the safe set on my garage floor. To keep the bottom of the safe protected from rusting, he set the safe on 4 Hockey Pucks. May seem weird to some, but steel and cement = rust on bottom of safe. Today they came from Northern, Virginia with the Fort Knox M2 safe, in the rain, and did an incredible job moving the safe, and setting it up, and leveling it, and anchoring it to the cement floor. They traveled at least 135 miles, or a little more. I know I traveled 135 miles to go to the gun show to meet them. Steve seems willing to travel a great distance to set up your safe. He will give you a flat rate of what the set up and delivery will cost. It might seem pricey, but when you really understand what service and knowledge he is providing, it will be worth it! Others I talked to about getting a safe delivered, and given a flat rate within a certain zone for mileage, would have cost a great deal more. Then to set it up, level it, and anchor it was so much an hour per man, 2 men minimum. Much more than I paid Steve and they would have only had to come 70 miles. We are dog lovers, and so are Steve and Toni. They had their 4 dogs with them, one named Bullet, another Caliber, another named Ammo, and another named --- . After the safe was completely installed Steve took the time to make sure I was okay with the way everything worked. It took me a few tries to get the S&G Combination Dial to work for me, but I have opened it a number of times now with no problem. If you find yourself having a hard time with going that 'just a scratch' too far past your combo number, use a finger from your other hand to slow it down, like a brake. Steve made that suggestion, and it works. If you google "Steve's Services" you can then email him at fksafeman@aol.com, and/or call him at 703 573 4394, he will get back to you in a timely manner. I was going to get a gun safe a few years ago, but we could not afford it, so I dropped the thought. A few months ago we were coming out of a Tractor Supply and my wife stopped at the gun safes and said, "I think you should get a gun safe". Who was I to argue? She did not realize what this would end up costing her/us. We went from around $700.00, to about $4,000.00. Big difference, but she pulled on her big girl boots, and gave her blessing for the safe. You also have to understand that she said I could buy a new Harley or Indian if I lost 100 pounds. She knew she was safe with dangling that carrot in front of me! I can still get a new BIKE, IF I still lose the 100 pounds, but she said no more gun safes, at least for a while. She does understand that you can never have enough guns, or ammunition, so as I see it, I still win. By the way, I do have to be careful around her as she is a much better shot than me. Her daddy raised her in the NRA competition as a young girl. She won a lot of Trophy's and Badges. She toasted our son (he's my step-son) at a gun range when he was bragging about what a good shot he was. My wife at that time had not shot a live round in about 25 years. Well, she shamed him in five round groups, every time a bull seye, every set they shot. He would get maybe three in the eye, and two out most of their sets. When she hit the outer edge of a bulls eye one time, he tried to call it as an out. I was in the next lane, and told him to see the 'range master to see what he would say. Before he got I within ten feet, the MASTER told him to suck it up, and be man enough to be defeated by his mom. It nearly killed him to say, mom you're a better shot than me. He has never asked for a rematch! I close with saying that I probably spent way too much time on the internet and phone to do the research and learning a HUGE load of information. I know it was driving my wife to a maddening stage, but then I reminded her that this was my Christmas gift from her, and she backed off. Men, if you have a great wife, let her know how blessed you feel, and let her know how great she is, and most importantly let her know how much you love her. You'll never be sorry for it!!! I am a proud Viet Nam veteran. May God Bless all of our Military Troops, First Responders, and all who put themselves in harm's way for the rest of us to live within the Freedoms we still have. Freedoms lost, seldom returned!! Home of the Free, because of the Brave. If you love your Freedoms, thank a veteran. Every one of them gave some, and some gave all!! Thanks for letting this ole timer ramble on, Roger Guy (a.k.a. the Grizz)

- Roger G.
Locksmiths in Fredericksburg
Locksmiths in Fredericksburg