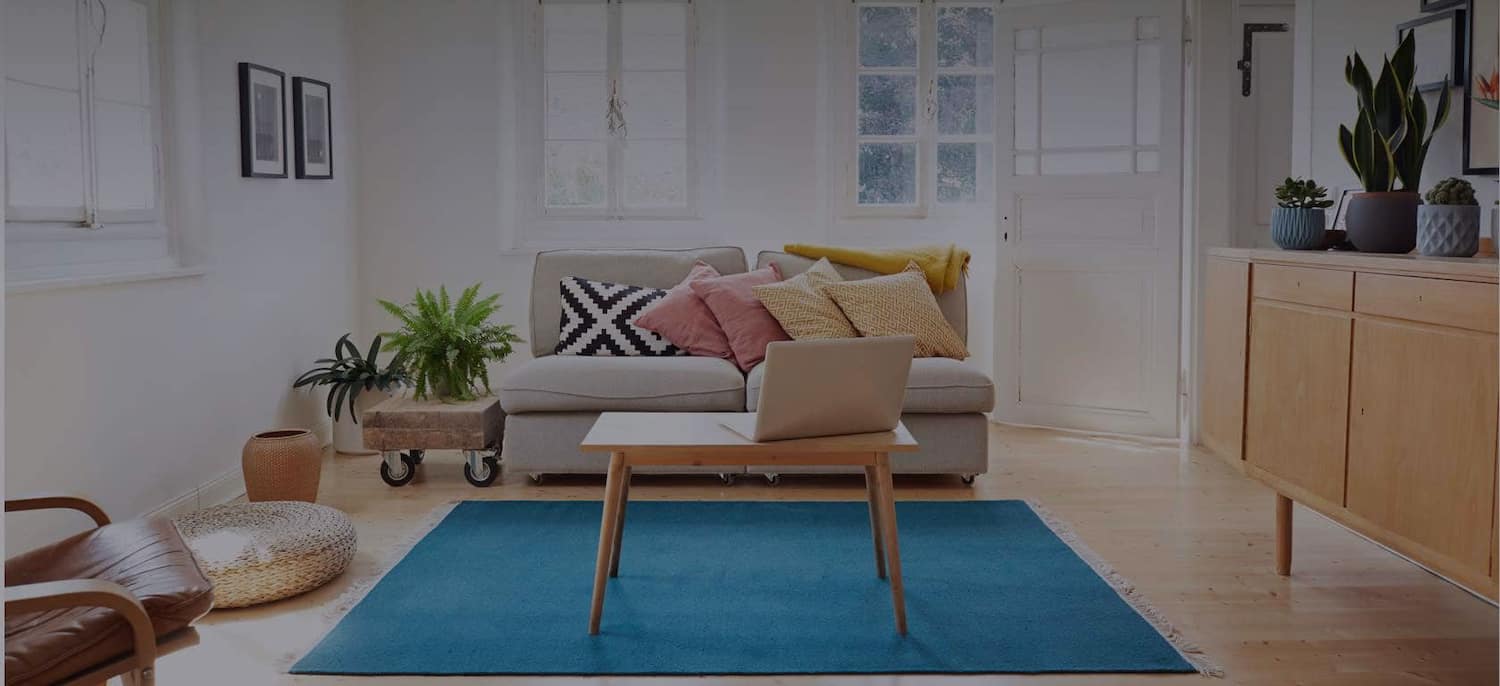 Get matched with top Land Surveyors in Hilliard, OH
There are 2 highly-rated local land surveyors.
Recent Land Surveyors Reviews in Hilliard
The survey was well-done and timely. I have used Acura Landsurveying of Greenfield for many years, going back to a minor subdivision survey in 1993. Mr. Goin's work is of such quality that he should charge more for his services (Price rated "B" for this reason. I have tried other surveyors and did not have such good results. As a small landowner, I discovered that they were working for developers and their interests rather than mine. Acura surveyed the historic barn lot (barn shown in photo) in 2004 when I need to add additional land to enlarge the property.

- Stewart R.

Patridge Surveying is a great company to work with. The are very professional and did a great job on our new build project. It was complicated to locate the house, well & septic on our lot and Bob helped educate me and make recommendations on how to get through the process. He was also very patient with all of our questions and changes.

- Debbie M.

Matt and Bob Patridge were very polite marked my property lines and provided me with a printout of the plat. I would refer them to friends and neighbors.

- Diana L.

It was first-rate. We needed it asap and were able to be squeezed into their schedule within a few days. The guys who came out were professional and quick, and Barb was fantastic with her speedy emails and calls. The only negative about the day was the weather (bitter cold and snowing) but the guys worked right through it all. Cost was very affordable.

- Daisy M.

I only gave a "B" in punctuality because of having to contact them 2 more times before work was scheduled and carried out. But then I was scheduled quickly and they arrived on time and were pleasant to work with.

- CYNTHIA S.

I found Ackison Surveying on Angie's List and decided to submit an online quote request via their website on Saturday, February 25. I received a call from Rich Ackison the following Monday morning (Feb 27). I missed his call, but was able to contact him the following day to answer some additional questions he had, so he could provide me with an accurate estimate. He was very informative regarding all the services they provided and was very friendly and easy to talk to. He also asked if I was an Angie's List member before I had a chance to bring it up. His quote was the best I had received, so I agreed to have them do the work. He originally thought the work would be completed next Tuesday or Wednesday, but to my surprise a crew arrived on site this morning to complete the survey. The gentleman were very friendly and once I confirmed the extent of work to be done and showed them the location of the one pin I had been able to locate on my on, they immediately got to work and were finished in approximately 30 minutes. Once completed, he showed me the location of the stakes and made sure I had no further questions before they left. They did not even require immediate payment for the service, but instead offered to have an invoice sent. Overall I am very satisfied with the work that was done, the speed at which the work was completed, and the friendliness of everyone I met and/or spoke with. I would definitely use them again in the future.

- Brooke F.

I am overwhelmingly pleased with Mr.Rhyne's service. I made arrangements for the survey on Monday, July 11th; giving Mr. Rhyne facts about the property. He researched descriptions of the property, from aerial maps, and deeds dating back to 1925. When I arrived on the site. Mr.Rhyne was on the job, and working. Mr.Rhyne is professional, and patient. He even took the time to converse over the telephone, with my 92 year old cousin who had lived in the house prior to granting it to me. He provided me with several signed and certified copies of the completed survey. It's very detailed and show the distance from the house to the property lines, and the location of the original metal stakes. He even drove in longer stakes, and placed pvc pipes over the spikes located in the rear of the property,to make them easier to find since they were covered with thick brush. Having such a detailed map provides a sense of security.

- WITHENIA M.

Emailed request for estimate, within a week it arrived. It was a bit higher than I wanted, and I mentioned that fact in my reply to the estimate. They company offered to lower the price by doing a "paper" survey rather than a physical one, but I declined. I am looking for an actual survey that measures my lot exactly. Regardless of the cost, they acted professionally and responded promptly. If further estimated do not provide any financial relief, then I may go with this company, eventually. I've put the survey on hold till next year.

- SCOTT W.

We have nothing but good things to report about our experience hiring Ackison Surveying to perform a survey of our property. As anyone looking for a surveyor for a lot housing a private residence will likely learn, finding someone to do the job efficiently and at a fair price seems almost to be an impossibility. Phone calls to the limited number of surveyors in the Columbus area go unanswered and messages left do not elicit a response. Appointments made are, as often as not, not honored and, just as infrequently, are no-shows cancelled. It is in this context that our experience with Ackison Surveying was such a happy revelation. We dealt directly with Rich Ackison, the company's president. He was immediately responsive to our phone call and he, personally, performed the surveying work. He scheduled the job within a day or two of our first contact and the price for the survey ($175) was, literally, half as much as a quote or two we had been given when we were lucky enough to reach someone who would offer a quote. Rich is extremely personable and took great care in performing the survey, uncovering and showing us several of the original posts marking the property from decades ago. He shared with us some illustrations of what our street looked like at that time showing a long removed alley between our house and our neighbor's. He answered all of our questions in accessible layman's language. We couldn't have asked for more and would recommend Rich Ackison and Ackison Surveying for your job without any hesitation whatsoever, utmost confidence, and great enthusiasm.

- Retta S.

Westerville Land Surveying LLC

Michael Lomano is a Professional Engineer and Professional Surveyor. My bid was small but Michael did the survey within one day because he knew I need it ASAP. He did an excellent job and explained everything he did when it was finished. He placed land stakes to keep the neighbor from doing further damage. The other bids from other land surveyors was very expensive and they would take me within two weeks. The price ranged from $375-$900 from the other bids. I would recommend him to anyone who is having problems with neighbors or is purchasing a new home. Some new neighbors come in with a attitude they can do whatever they please and no one can stop them.

- Hermine W.
Land Surveyors in Hilliard
Business Description:

Additional email - bjpatridge@rrohio.com, rtpatridge@rrohio.com.

Recent Review:

Patridge Surveying is a great company to work with. The are very professional and did a great job on our new build project. It was complicated to locate the house, well & septic on our lot and Bob helped educate me and make recommendations on how to get through the process. He was also very patient with all of our questions and changes.

Reviewed by Debbie M.

Recent Review:

The scheduler Melva was extremely professional and prompt. Couldn't have been better. The survey crew were also nice, prompt and thorough. They only reason I gave them a B was I assumed the "pins" would be short metal pipe located an inch above ground. XYZ used 3 foot wooden stakes.

Reviewed by PA W.

Business Description:

Locally owned & operated.

Recent Review:

I had Pickens Fence come out in mid August to provide an estimate to remove a chain link fence on one side of yard and replace it with a wood fence. The owner immediately quoted a $1,000 fee. I told him that would be fine but I had to wait for a certificate of appropriateness from the city which would take about a week. I got the certificate last week and called and left a voicemail that I had the certificate but instead of dog eared it would have to be straight across (not a big deal) and that I wanted to schedule a time to do the work. I also sent the owner an email with the same message. That was last Friday morning. No response. I emailed and called again on Tuesday. This time a girl in the office answered the phone and she remembered my voicemail and said she would have the owner call me back to get the work scheduled. It's now Saturday and I haven't heard from anyone. If they didn't want the work (probably a small job for them) then the owner should have just said so from the beginning. He seemed annoyed when he showed up to give me the estimate. He should realize that almost every neighbor in my area has wood fences. He will lose out on a lot of business with his lack of professionalism.

Reviewed by PATTY H.

Rating Not Available

Pros who have not yet received a review do not have a rating displayed.

Business Description:

We are a true custom home builder that has been in business, Rankin Homes, Inc., for eighteen years and our family has been building homes in the Columbus area for over fifty years. We have now expanded in to the home care, maintenance, remodel and renovation businesses. We can quickly evaluate and remedy any issue you are having with your home, drawing from over sixty years of experience. Our quality, effective repairs and pricing are second to none. We have also developed energy systems for...

Rating Not Available

Pros who have not yet received a review do not have a rating displayed.

Business Description:

A-1 Private Investigation & Security Consulting provides investigative services in adultery, child custody, criminal defense, and disability / workers compensation. Whether your case calls for surveillance or an in depth investigation A-1 Private Investigation & Security Consulting has the solution. A-1 Private Investigation & Security Consulting offers a personal approach, and extremely competitive rates. With nearly 7 years of prior law enforcement experience paired with nearly 7 years of...

Rating Not Available

Pros who have not yet received a review do not have a rating displayed.

Business Description:

Licensed Professional Land Surveyors

Rating Not Available

Pros who have not yet received a review do not have a rating displayed.

Business Description:

Since 1964, Pomeroy & Associates has been exceeding the expectations of our Civil Engineering and Surveying clients. We have an experienced staff of professional civil engineers and surveyors ready to assist you.

Rating Not Available

Pros who have not yet received a review do not have a rating displayed.

Business Description:

Bryant's Tree Service, LLC is fully insured and licensed to conduct business here in the great state of Ohio, and I guarantee you we are the perfect tree service for all of your tree care needs. All estimates are 100% FREE, and given by an ISA certified Arborist, just call (614) 288-5397. We provide both residential and commercial tree and stump services, with payment plans available. You can visit us at www.bryantstree.com or on Facebook at www.facebook.com/Bryants.Tree.Service

Rating Not Available

Pros who have not yet received a review do not have a rating displayed.

Business Description:

American Land Surveyors offers licensed professional land surveying services throughout Central Ohio

Rating Not Available

Pros who have not yet received a review do not have a rating displayed.

Business Description:

Get local merchant coupons and deals right on your smartphone with no need to download "apps" from every business in town
Explore Our Solution Center for Helpful Land Surveyor Articles
Land Surveyors in Hilliard