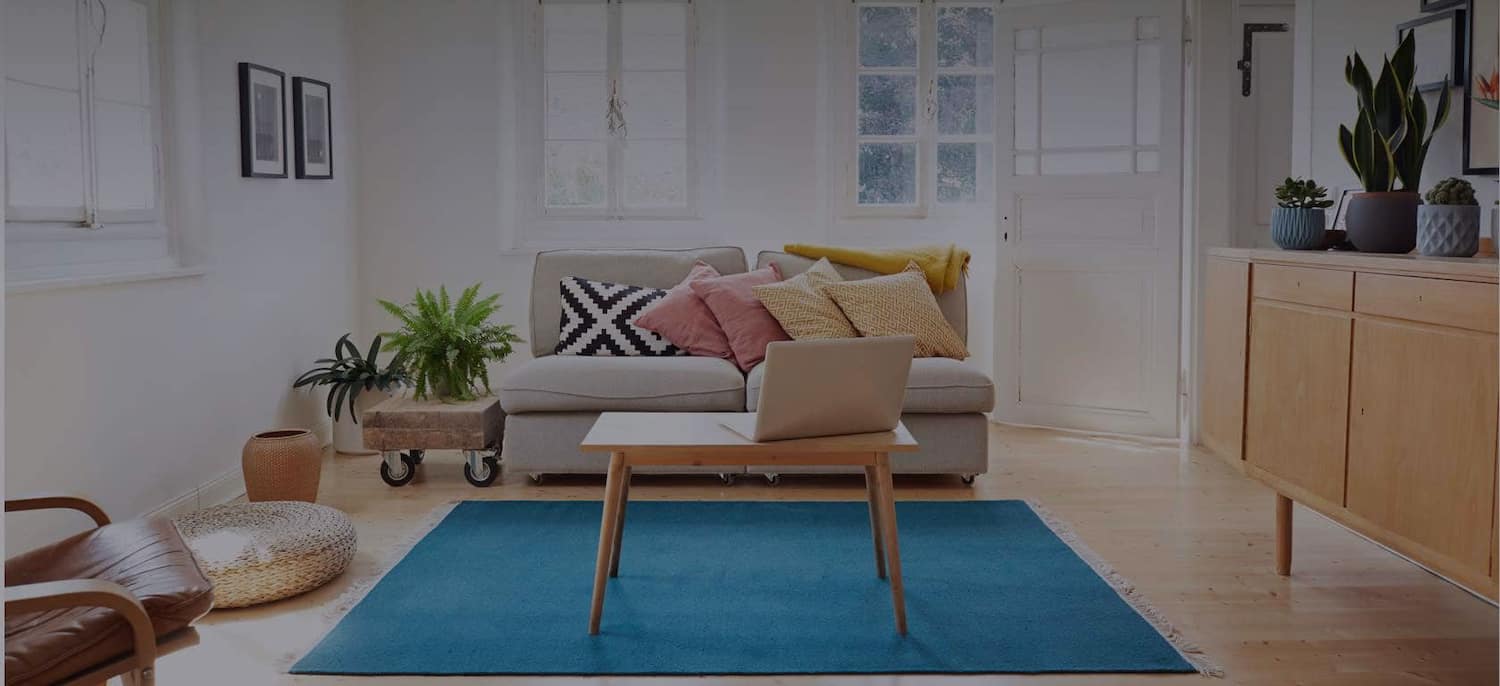 Get matched with top Siding Contractors in Clovis, NM
There are 4 highly-rated local siding contractors.
Recent Siding Companies Reviews in Clovis
Art and Felipe did an excellent job helping us define what my wife and I wanted in an exterior make-over of our home. The final result is even better than we could have imagined. Professional Contracting uses a core of reliable trades people who are skilled, reliable, and courteous. We were given daily project updates, and consulted whenever decisions had to be made affecting cost or materials. Attention was given to detail, and at the end they made sure every item on the project punch list was completed to our satisfaction. We had Professional Contracting remodel two bathrooms for us 4 years ago. They didn't disappoint us then, and they provided the same great service at a fair price this time.

- James K.

I was worried that the work would start during a time when it was raining every day for weeks on end, but they were sensitive to my concerns, and watched the weather forecast. After the crew started, the work progressed quickly, and the crew was attentive to my every concern. I appreciated their positive attitude and good work. The house looks great!

- Justin T.

Cardinal Construction Inc

It went really well. They are two hours away from our home, which presented a few challenges. However that got worked out and they got the work done very quickly. Most of the siding was done by two guys. When working on the windows they brought a larger crew. The windows were all replaced in one day. I talked to a few other contractors before choosing Cardinal, and one had actually measured the windows incorrectly. One of those contractors (a large, well known company), had told me the job would take 5 days, Cardinal got it done in a fraction of that time. I'm so glad I went with Cardinal.

- Charles F.

Father Son Siding Specialties

These guys are professionals and almost perfectionists. They communicate well and often by both phone and email ( with pictures) as the project goes along. This is a comforting thing as our job was done long distance. The siding looks great, was reasonable and done in a timely manner. It is difficult to get good service on most anything in Ruidoso but these guys are a breath of fresh air. Hire them. You won't regret it.

- Trace S.

Father Son Siding Specialties

Scott and Charles (Son and Father) were punctual and professional (not Lawyer professional but workman professional). Scott did his best to make corrections and address my concerns as the project proceeded. He is eager to please the customer. They make sure to clean up every day and hauled away all the trash from the job. I thought the price was fair. I'm happy with the outcome and would not hesitate to use them again.

- Albert D.

Exterior Solutions by Chaparral

They were exceptional. They were on time, polite, professional, and the product came in as ordered. I would highly recommend this company for replacement windows.

- karen r.

We could have gone cheaper but we wanted double hung windows in our basement for daylight, so that kids can use it. Nothing about them really impressed me that much. I don't know if I would recommend them. They hired a contractor to come in and do the work. They were on time but I had some issues. They were fine with their professionalism. I don't know if I would use them again in the future. My experience was okay but I might not use them because I was not that impressed. It's not that they were lousy; they were just okay.

- Tysa R.

They were on time and did an excellent job. However, they just couldn't track down and repair the leak; which seemingly emanated from somewhere around the chimney. A the end of the job, with the leak still present they all but disappeared.For a solid six weeks I phoned the answering service to ask the owner, Gary Trinkle, what needs to be done to fix the leak, would they please repair the leak. I received no response, he just didn't return my calls. I called again, asking to speak to Gary about what needs to be done to fix the leak; no response. Finally,being tired of getting no response from "Gary" I asked a local wood stove and chimney sweep company to take a look and give me an idea of what needs to be done to repair the leak. They climbed up on the roof; climbed down; went to their truck; came back with a tube of silicone caulk and fixed the leak. It seemed that all that was required to do the job was to caulk the old flashing on the chimney. That cost me an additional $129.00, which was well spent. And, Gary has yet to return my call.

- Donald E.

Southwest Siding Windows-Doors

I had Southwest Siding re-side my home with aluminum siding. The materials are great and have held up well. The workmanship, and professionalism were horrible. There were several areas that needed to be redone multiple times. The contractor became annoyed with our complaints about sub-par work, and threatened to put a lean on my home if he was not paid for the work as is. I contacted the city inspector to take a look at the work, to make sure my requests for justified. The city inspector found several things which weren't up to code, and the contractor never got a permit for the work in the first place. These people were horrible and I will never use their services again.

- Shawn O.

Loma Grande Construction Inc

We have a vacation home in Ruidoso New Mexico. I was need some gutter and downspouts before the rainy season. I called for several quotes and found Loma Grande Construction to be fair. The company had insurance and was bonded. So in Early May a told them to start work. They told me there would be a three week delay because his team was working on a big project. So I waited. I called the owner David Hanna three week later and he said it would be done the next weekend. It was not. I called a gain and he told me they were still working on the big project and could not get to mine. End of July comes starting the rainy season. Still no gutters. So David guaranteed me the job would be done by July 28th. So I drove 11 hours over to our vacation home to inspect the work. NO GUTTERS. I called David up again and he told me he would be there on Sunday. At this point I could not believe him and started calling around again for another contractor. I would suggest staying away from David Hanna and Loma Grande Construction.

- Eric R.
Siding Contractors in Clovis
Business Description:

Serving Albuquerque and the surrounding communities, Hollywood Roofing NM Expert roof replacement. When you want affordable rates, quality craftsmanship & superior customer service every time, we're the roofing contractors that you can rely on to meet your needs and standards. Bringing 28 years of service to raise the bar of quality. Non Corporate locally owned and operated. No repair to small no commercial project to big. **Offering single ply TPO 45mil, 60mil, & 80mil - ASK ABOUT OUT LIFETI...

Recent Review:

Greg Gonzales and crew, your a life-saver. After having wind damage I called several roofers and Greg was the only one to call back and actually seemed interested and cared. After talking with Greg he was very helpful and knowledgeable and ended up saving me money. Prior to getting my roof done I developed a small leak and Greg was there to do a quick patch job. I felt like Greg answered all my questions and he is very personable. The crew was hard working and they cleaned up the job site before leaving (I'm amazed at how clean it was, thank you crew). I love my new roof and can't thank Greg and his crew enough! I will definitely recommend you. Anyone looking for a roofer, call Greg. Thanks guys!

Reviewed by Maura L.

Albuquerque,NM

A Super Service Award goes to providers who have achieved and maintained a superior service rating on Angi.

Business Description:

Reule Sun Corporation is a family owned business serving New Mexico homeowners and businesses since 1958. Reule is your stucco refinish and window-door replacement experts, offering Total Coordinated Installation. Our dedicated "employees", take pride in the quality of product produced and strive for the highest customer satisfaction. Our synthetic refinishing experience was advanced through our relationship with Montgomery Ward as their exclusive State Wide Contractor in the 1970's. Top manu...

Recent Review:

I have heard good things about the company so I called them and I was very pleased on how they presented themselves and the product that they have. They are wonderful, I would definitely recommend the product that they used. They were very knowledgeable about what things should be done on your home, after much consideration I said we should do it. They were very professional, on time, they were here everyday with a smile on their faces, very courteous and cleaned up after themselves.

Reviewed by Lorraine V.

Corrales,NM

A Super Service Award goes to providers who have achieved and maintained a superior service rating on Angi.

Business Description:

Email george.chrzanowski@gmail.com for more info! We are a full service contractor, have been in business for 25 years, and are GB/98 licensed. Our primary services include Roofing, Concrete, and Stucco, but can provide all services for your Remodeling Project. No down payment required to start a project. Regardless the size of the job, the minimum charge is $650 for travel and set-up (travel fee does not apply to local customers and only for those that live more than 60 miles out). A one tim...

Recent Review:

Wonderful! Beyond our expectations! We hired Advanced American to take over a remodel in progress that had gone very wrong. The professional crew came in, demolished the work in progress and began anew, repairing and installing correctly and professionally. The final outcome is demonstrative of work well done with care and pride. Mr. Chrzanowski and his crew are very professional, fully communicative, friendly and polite. The workmen were always punctual, kept working throughout the day, took care to clean up and work magic with their craft. We are VERY pleased and will be seeking additional services from Advanced American. No regrets whatsoever, only satisfaction. Thank you.

Reviewed by Dorothy G.

Business Description:

P.K. Construction is proud to be a family-owned and -operated home improvement company that homeowners throughout Odessa, Midland, and all of West Texas can count on for great products, impeccable installations, exceptional service, and sensible warranties. We make it our mission to be honest and upfront about every aspect of the work we perform, and we are dedicated to achieving your complete satisfaction.

Recent Review:

Failed to meet deadlines. Four months and counting on Bay windows. Total cost $14,200.00. Very poor communication. Owner called me a "liar" and hung up on me instead of accepting accountability for the lacking of his company. They want your money not your opinion. PS. There BBB standing was revoked for not responding to previous customer complaints.

Reviewed by Tina A.

Business Description:

Classic Copper Works uses time honored German copper smith techniques handed down from father to son and passed on to our highly skilled artisans. We specialize in the fabrication of custom copper & bronze products and other metal specialties. WE DO NOT OFFER REPAIR SERVICES OF ANY KIND. Additional phone number - (888) 908-5339.

Recent Review:

They was out of state and was not able to do work. Could not find someone in my area.

Reviewed by L S.

Business Description:

Additional contact name - John Currier. Additional phone - (623) 388-8899.

Recent Review:

I strongly caution anyone considering Reliant Capitol as a contractor for home improvements. My wife suffers from Alzheimer's and we needed to replace a shower with one that included safety bars and a removable shower head. The salesman assured me the work could be done quickly (start in 1 to 2 months) and that installation was a two day process. After 4 months of no word from Reliant Capitol I started phoning their installation office in Phoenix to see why there was such a long delay. Initially my calls were not returned, but through persistence I was eventually able to speak to someone in charge of installations. I expressed extreme displeasure with the lack of communication about our job and told them going forward they should inform me about any more delays or changes to the schedule. Despite their promises to do a better job, the next two months it took to install the shower were a series of broken schedules with no communication from the company. I specifically asked the installation not be started until all the necessary materials were on hand because our need to have access to a shower. Shower installation ballooned from 2 days to a month because the job started with incomplete and incorrect fixtures and they did not send shower doors. The installation crew would often promise to be back the next working day to complete the job, but it would be weeks before hearing from them again. The installation may well have taken longer had I not been on the phone demanding action. By the end of the job I wish I had never heard of Reliant Capitol. There is nothing reliable about this company.

Reviewed by David B.

Business Description:

Magic Roofing continually employs approximately 20 to 40 highly qualified construction professionals concentrating on exterior waterproofing and construction. While we usually perform the work itself, we do subcontract mechanical and electrical, as well, architects and engineers when needed for specialty projects. Magic is known for taking care of large clientele based customers with numerous buildings. Financing is available.

Recent Review:

It didn't. Called the office, and stopped by 2 days later to make sure someone was going to come by. No one came by and I didn't get any call or message until another 2 days later when I was out of town. By then I had called another vendor who came by that same day and took a look at my house, and still i waited for a call from Magic, but nothing. So I hired the other vendor who may have been overpriced but it didn't matter to me because they kept in contact. I understand that things happen and business can be hectic, but all i wanted was some communication. The reason why this was my first choice was because of their rating.

Reviewed by Oliver C.

Rating Not Available

Pros who have not yet received a review do not have a rating displayed.

Business Description:

The company was organized in July 1987 by its Founder/CEO Thomas L. VanDyk. We know you have many choices when shopping for a mortgage lender. We are proud of our Company and staff and will strive to deliver you great service at a great rate ! We would appreciate the opportunity to earn your business.

Rating Not Available

Pros who have not yet received a review do not have a rating displayed.

Business Description:

Bonded and Insured, AmericanPride Construction Focuses on delivering quality results and exceptional customer service. With 15+ years of experience and 50+ licenses AmericanPride Construction makes Home Projects easy.

Rating Not Available

Pros who have not yet received a review do not have a rating displayed.

Business Description:

The end product will be your Blue Prints, Floor Plans, Notes or drawings (non-technical nor artistic required) designed and converted digitally into 3D (Isometric) full color digital images. (animation available). The purpose and value of my service is convey ideas and purpose of my Clients (Architects, Designers, Artists, Contractors, Home Owners etc.) into images from 8.5 to 11" to Large format such as Poster Board or Bill Board size for advertisement or demonstration, Video 3D animation al...
Explore Our Solution Center for Helpful Siding Contractor Articles
Siding Contractors in Clovis