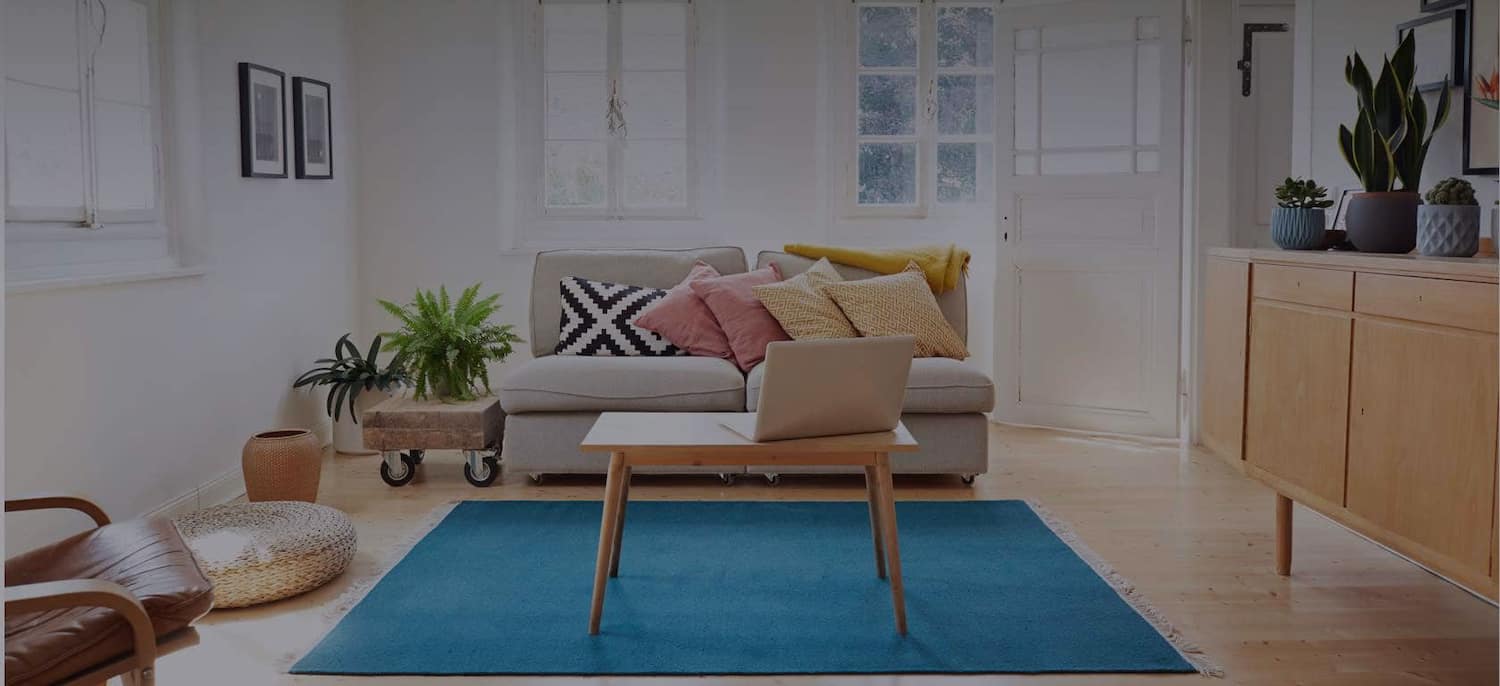 Get matched with top Pressure Washers in Clovis, NM
There are 0 highly-rated local pressure washers.
Recent Pressure Washing Reviews in Clovis
Country Decks Unlimited HM

Called several Deck company's to power wash, fix all screws and paint our deck. Country Decks Unlimited was quick to respond, quick to get me an estimate and did a great job. I choose them over several others mainly because of there communication. I hate when you contact a company and they get back to you 2,3 or several days later or not art all! CDU called me with in a few hours, and emailed me an estimate by the end of the day! They were flexible and fairly priced. I will use them again!

- Paul S.

I thought it was gonna be an inconvenience but they were in and out in the time they said they would be. I didn't have any issues.

- Emily N.

Hymans Professional Paint Co

He was very thorough. Every day before he left our home he asked us to look at his work to be sure we were satisfied.

- Ron B.

He is great from the begining to the end....Just needes to hire someone to help him when its spring/summer.....

- Larry m.

Desert Rays Custom Painting

Desert Ray's Custom Painting and I agreed to have my house painted and stucco patch work completed in 3 to 5 days. I reluctantly put down $1337.50 for materials and a deposit. We signed to contract on November 11, 2015 and the work was supposed to be done on November 16, 2015. On December 7, 2015 the work was still not complete. Ray, the owner of the company, had more excuses than a dictionary has words. He will not answer his phone, texts or emails. I would NOT recommend this business at all. He greatly lacks in professionalism and work ethics.

- Steve K.
Pressure Washing Services in Clovis
Business Description:

I'm an honest intelligent reasonably priced professional,who does a good job at whatever i agree to repair or install and i know the limitations of my expertise.

Recent Review:

The work took nearly 8 hours. Different work areas required different preps and drying times. The result was a beautiful smooth white stucco finish that really helped to create a beautiful room. We would definitely hire Mr. Markley again and recommend spending the time to convey exactley what you want the end result to look like. We got more than our money's worth.

Reviewed by Harold W.

Rating Not Available

Pros who have not yet received a review do not have a rating displayed.

Business Description:

A Clovis, New Mexico general contractor, Glikas Enterprises, LLC, General Construction, specializes in commercial and residential building projects in all phases of construction: new construction, building renovations, special unique construction, metal buildings from design to completion. We also offer: Outdoor Kitchens, Kitchen and Bathroom Remodeling, Repairs, Commercial Projects, Steel Framing, Steel Buildings, Acoustic Suspended Ceilings, Painting and more.

Business Description:

providing roof restoration for commercial@ residental buildings

Recent Review:

Hydro-Guard did an estimate within 48 hours of our calling them.  They scheduled the repair within a week of our request.  The repair took two days, and our yard was left almost spotless.  In the heat of the summer, the reflective membrane kept our house was cooler than in past years.  Since the peak heat, our area has received record-breaking rains, and most of our neighbors have experienced roof leaks.  Our new roof has kept us dry.

Reviewed by Anya D.

Rating Not Available

Pros who have not yet received a review do not have a rating displayed.

Business Description:

We are a family owned and operated company. Combined we have over 25+ years experience in the industry. We specialize in commercial janitorial services ,carpet cleaning and floor refinishing and cleaning. We service the following locations retail,restaurant,offices,medical facilities and more.

Business Description:

Advance Concept Group is your one stop shop for contractor services. We will get your project done on time and on budget. We have designers, engineers, and craftsmen and we are self-performing – no subcontractors and no hassles. We pass the savings on to you. We do projects of all sizes, from changing light bulbs and fixing cabinet drawers to complete building demolition and new construction! We are licensed in construction, plumbing, mechanical and electrical – we do it all. And we are bond...

Recent Review:

One word for this contractor...unprofessional.  I purchased a deal through Angie's list for 4 hours of electrical work for $149.00 based on their reviews on Angie's List.  I contacted the company prior to the purchase to confirm if they would be able to perform the work I needed.  The person I spoke to was Kurt Bowker, the owner.  I sent him an email detailing the work I needed performed.  Below is the exact text of the email I sent him.

" On your Angie's list special, would 4 hours be enough time to install 3 ceiling fan braces and one exterior security light?  For the fans, there are light boxes there now and I've purchased the braces that get installed between the ceiling joists.  For the security light, I have an external conduit at the roof line feeding other outlets and lights on the exterior of the house, I was hoping to tap off of that for the additional light, I've already purchased the new light, box and wiring for that. "

Here is his exact response:

"A couple of questions

1. Is the drywall open to install the ceiling all braces or did you get the remodel braces?

2. The security light is going to be installed how far away from the end of the current conduit?  Is it flex conduit or rigid?

Depending on how far we would need to run the conduit the 4 hours might be a little on the light side but would not be more than an 1 hour more I think."

The conduit he referred to in his question did not have to be run at all.  The electricians simply opened the existing junction box and installed the light in its location. 

So here is what happened.  Mr. Bowker sent two gentlemen to my home, they arrived 30 minutes late.  They each started in different locations.  The first one did the outside security light and that took about 30 minutes.  The other started taking down the ceiling fan in the living room.  By the time he got it down the first gentlemen came in from outside to help.  In this room they discovered that the box was already attached to a stud and they said it just needed a screw added on the other side to make it more stable.  They added three screws and reinstalled the fan.  They went on to the master bedroom and removed the fan, added the brace and put the fan back up.  At this point they had been there for just over one hour.

My thoughts at this point were that they should have no issue completing the last fan within the 50 minutes remaining.  Boy was I wrong.  They took the fan down and started to install the brace.  At this point they damaged the drywall in the ceiling leaving a big hole.  While I understand that accidents happen I offered to purchase a medallion to cover the hole if they would deduct the cost to which they agreed.  I felt this was a fair compromise.  So I proceeded to leave and make the purchase.  What I didn't realize was that they were charging me to sit there and wait, which is ridiculous as the delay was due to their damage.  When I got back they started to replace the fan and while one gentleman sat there trying to figure out how to rewire it the other just watched.  When they left they told me that the owner would get in touch with me regarding what had happened.

On December 17th I received an invoice for $655.38.  I was shocked.  They billed me for an additional 8 hours at $76.57 per hour.  I contacted him right way by email questioning the excessive amount.  Then I followed up with a phone call when I didn't get a response.  When I spoke to Kurt he apologized and said that he had incorrectly billed me and not to worry about it. 

On May 6, 2014 a year and a half later he sent me an invoice for $484.18 where he took off $20.00 for the medallion and two hours of labor at $70.00 per hour.

I explained to him that he had billed me in error and that this was resolved a year and a half ago and he is now threatening me with legal action.  




To top it all off, the first ceiling fan in the living room that they claimed to have secured dropped out of the ceiling.  I had a qualified electrician come out and he stated that the screws used by Advance Concept Group were too short and that I'm lucky this fan didn't fall on my head!

I would never use this contractor again, nor would I recommend them to anyone.  They claimed they were sending two journeyman electricians, but it is clear from what I observed that these men lacked training and had difficulty wiring a simple ceiling fan.

Reviewed by Gwendolyn G.

Rating Not Available

Pros who have not yet received a review do not have a rating displayed.

Business Description:

Experienced, Contractor/Sub-contractor. residential or commercial. dependable, clean and efficient.

Business Description:

Casa De Colores Painting and Repairs Inc. All phases of interior and exterior painting and special coatings We repair Stucco and Drywall, faux painting We have spring and summer specials going on right now book early to get a free estimate

Recent Review:

He said he would come by every year to check on the work. He never came. The work came with a 20 year guarantee but 6 months after he did the work the paint started cracking. I tried to call him to look at it and he wouldn't answer his phone. It took me almost 2 months to get a hold of him. He also did the coating on our roof and two years later it is peeling off as well because he didn't put a primer on it.

Reviewed by mike S.

Rating Not Available

Pros who have not yet received a review do not have a rating displayed.

Business Description:

I have a pressure washing business. I can travel and am willing to beat others prices. I can do fences, decks, patios, driveways, siding and windows. Anything that can be cleaned with a pressure washer.

Recent Review:

He was very thorough. Every day before he left our home he asked us to look at his work to be sure we were satisfied.

Reviewed by Ron B.

Rating Not Available

Pros who have not yet received a review do not have a rating displayed.

Business Description:

places to go, people to see, things to do, that's why WE COME TO YOU. we are a locally owned and operated mobile detailing company.no matter the size big or small we clean them all.
Explore Our Solution Center for Helpful Pressure Washer Articles
Pressure Washers in Clovis