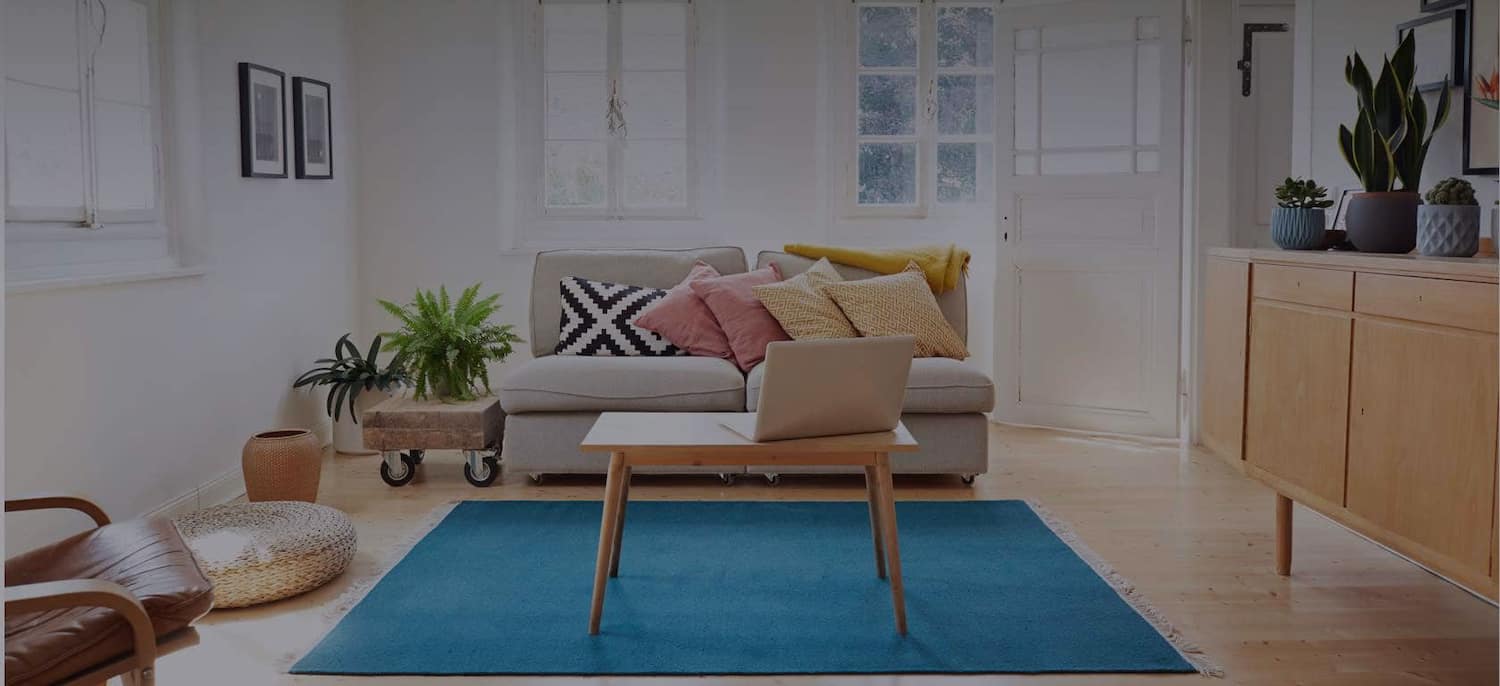 Get matched with top Concrete Levelers in Vicksburg, MI
There are 5 highly-rated local concrete levelers.
Recent Mudjacking Reviews in Vicksburg
Mike and his team were outstanding, he took the time to answer all my questions and explain the process to me. The job was done in the time frame stated.

- Rodney M.

Foundation Systems of Michigan

It went very well. The leader of the crew called me everyday to let me know when they would arrive. He also took time to describe the differences between what he was going to do versus what the sales guy pitched. There are always differences. My only complaint was as follows: I specifically asked the sales rep with 15 years experience about how they would work around my ducts that are under the basement floor. He said not a problem. They were a problem for the crew. The helpful and professional crew leader walked me through options and while it did cost a few hundred dollars more I was satisfied. Always have a contingency budget. The B below is specific to the Sales team incident and not the construction crew, who were top notch.

- Eric T.

Review of Kent Home Services as posted. Buyer beware!! Do not let this company or any employees ON YOUR PROPERTY. They are not worthy of your business. The Job Inspector/Estimator (Justin I believe) is worthless. He thinks he is the guru of concrete but shows extraordinarily little knowledge and his customer relations are horrible. The workers that completed a $3500.00 void fill job on my concrete driveway worked hard and stayed on the job. Although, I told them not to inject too much material under one section as it will raise the concrete. Guess what, they inserted too much material and caused a section of the concrete to be lifted. Prior to their work I had sealed the joint with backing rod and Nova Link self-leveling concrete caulk which is the finest professional concrete caulk on the market. I contacted the company and behold who did they send out but the Estimator. While on my property he did not come to the doo! Go figure!!??. Several days later I receive a phone call from the owner Matt who proceeds to tell me the road is uneven where it meets the concrete, so I need to contact the Township/Municipality. What? That is BS! Matt does not have any customer relation skills. I did make payments to pay the bill (Total of 3500.00 and I did sign a contract). Then the owner sends a note that he is going to small claims court to get the final $400.00!! (A threat!) DO NOT HIRE THIS COMPANY! There are other reputable concrete companies. Do not use this company for any of your concrete needs! Second Review of Kent Home Services 17 Dec 20 DO NOT CONDUCT ANY BUSINESS WITH KENT HOME SERVICES!!! Please read my prior negative review that was posted for Kent Home Services. This company is one of the WORST I have ever dealt with. Kent Home Service is dishonest with zero integrity. I owed the company $400.00. I sent them a check for $100.00 on November 30, 2020. The check was not cashed. I received a phone call from Melissa (I believe in Accounting) and she left a voice mail on December 10, 2020. It states" "Hi David Melissa with Kent Home Services just touching base with you I received your letter with the invoice however there was not a check in there for $100. (I had written that in the letter enclosed) I wanted to make sure you sent that with your invoice so we have not received that so just touching base with you I can be reached at 616-209-3608 thanks and have a good day…" So, I write her a new check for the 100.00 and an additional check for $300 which pays the bill. Guess what…Melissa LIED as on December 16, 2020; three checks hit my checking account for a total of $500.00 which is $100.00 more than I owed. I called twice and left a voice mail for Melissa and Matt (the owner) to call me back. No return phone call. Sent an email, no return email. Employees that lie should be immediately fired and further a company that allows employees to lie should not be in business. DO NOT USE THIS COMPANY FOR ANY REASON! December 21, 2020 Third Review of Kent Concrete Please read my prior Reviews. Be very wary of using Kent Home Services for your concrete needs. The owner, Matt did refund an overpayment of $100.00 upon completion of a very pointed discussion. (Good for him)! This is the only positive action out of an extremely poor situation. The bottom line is that Melissa (accounting) lied to me about receiving my check. She told me via a telephone call the check was not in the envelope and the envelope had not been tampered with. I sent a check to replace that one and an additional check to pay the bill due in full. Then all three checks are cashed at the same time as per my bank. I questioned Matt regarding this, but he covered for her. I want a phone call from Melissa explaining to me why she LIED. REMEMBER: a company/organization is only as good as its worst employee! An employee that lies to customers must be fired! My hunch and I do not have any proof is that Melissa was instructed to cash all three checks and then she was thrown under the bus when I called the owner about the over payment. BUYER BEWARE! Kent Home Services in my opinion is not reputable, lacks honesty and integrity. The work completed meets minimum standards!

- David S.

CLI-Concrete Leveling Inc

They located and leveled areas in our driveway and front porch had sunk, in some areas three inches, and brought them all back to their correct levels.

- James W.

CLI-Concrete Leveling Inc

He was prompt, courteous and knowledgeable. We did not use his service because we thought it would be better to replace that particular slab. However, because of his professionalism, I would not hesitate to call him for future projects.

- Ronny F.

Concrete Raising and Leveling Co

I had called another mud jacking company and they came out to look at my situation. They said that they would call in a couple of days with a quote to do the job. 2 weeks later I had to call them and they said their equipment could not handle the job. So I called CR and L co. They gave me a quote right over the phone. All that they needed was the measurements of the two slabs. They showed up when they said they would and did an excellant job. I was at work at the time and they were very polite and respectful to my wife. They took before and after pictures with the permission of my wife. I could not be more pleased with their work.

- Ronald B.

We used this company five years ago for our driveway and were satisfied with the results at the time. However, this time was a completely different story. It took several calls back and forth to finally get someone to arrive and assess the work. It took an additional two weeks and more follow-up calls to obtain the quote and statement of work. In comparison, another concrete company arrived within a day of our call and provided an estimate later that day. The quoted price was one-quarter of the price this company quoted and the services provided were literally identical. I would be hard-pressed to contact this company for future services.

- Bob B.

CLI-Concrete Leveling Inc

Very bad experience. The work was never done. I kept well-documented notes, and they are as follows: August 16, 2012 Michael White, President of Concrete Leveling Inc. came to the house to give me an estimate. He was very assertive during the estimate. He gave me a very detailed description of what he will do and the reasons why others fail when doing this type of work. Over the course of the next few days, I agreed to hire him, and we scheduled the job for September 5, 2012. Wednesday, September 5, 2012 Mike called me at 9 a.m. to inform me that his crew called in sick and he would have to figure out a place to squeeze me in and reschedule me. I asked him why he has to squeeze me in, that I should just be the next job on the docket. He said it doesn't work that way. His Office Manager was returning that day after a 4 day holiday weekend, and he would call me later that afternoon to reschedule the job. Friday, September 7, 2012 Mike never called me back, so I called him in the afternoon to see what was going on. He told me that his crew graduated from college and gave him a one day notice when quitting. He was going to have a different crew do the job and work on Saturdays to make up for the work. He said that he would have a crew over next Saturday. He will call me early in the week with the details. Saturday, September 15 Mike never called me during the week. I called him and asked him what time I could expect the crew to begin working. He told me that he can't believe that nobody from his office called me. He was in the hospital in Ann Arbor and couldn't have a crew there today. He said that I will hear from someone in the next couple days. I said that if I don't hear from him by Tuesday, I will have to go with someone else. He said that I will hear from someone before Tuesday. Thursday, September 20 I never heard back from Mike, so I called him again. He said that he must not have read his own notes and forgot to call me back. He is going to have a crew here on Saturday, September 22, unless it rains, then they will be here on Saturday the 29th. Saturday, September 22 It rained the entire day. Saturday, September 29 I never heard from Mike, so I assumed that the work would be done today as promised on the 22nd. He never showed up. I called him and left a message. He never called me back.

- Steve B.
Mudjacking Contractors in Vicksburg
Explore Our Solution Center for Helpful Mudjacking Contractor Articles
Find Concrete Levelers in
Concrete Levelers in Vicksburg