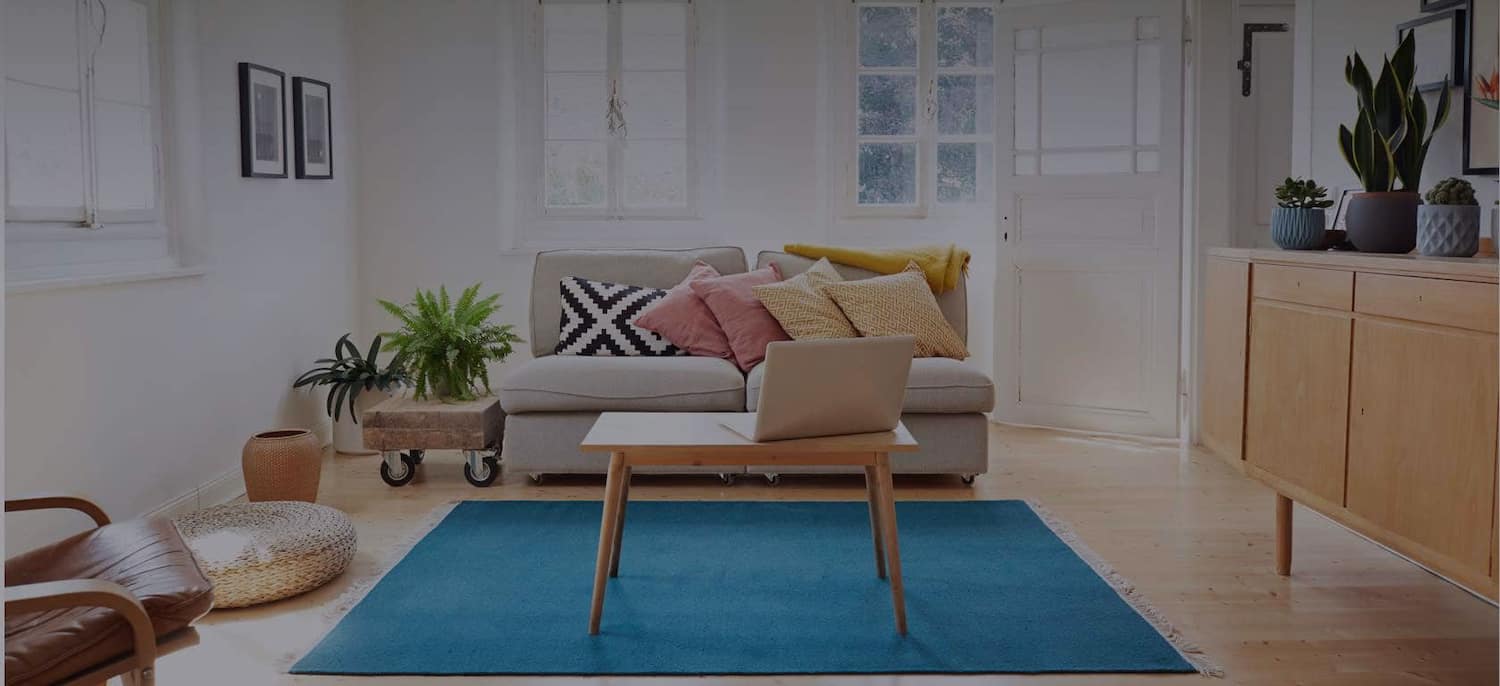 Get matched with top General Contractors in Kalamazoo, MI
There are 14 highly-rated local general contractors.
Recent General Contractors Reviews in Kalamazoo
The project went perfectly. We had a limited time to get everything done, and they met and exceeded the scope of the project. Experienced, efficient and skilled are a few of their qualities. Hands down, I would hire these folks again.

- Laura W.

Warren Builders gutted the home down to the studs and beautifully rebuilt it to code. Will be hiring for future projects!

- Kaley W.

Great. Great coordination. Excellent communication. Fine workmanship. Really worked with me to help create the perfect bathrooms.

- Dan B.

Kenny and his team were so professional and very nice. They showed up and worked quick and efficiently. Very fairly priced. Would hire again in a heartbeat.

- Kristina C.

Dan Molnar tested me shortly after I messaged through Angie's list. Very courteous. Within a few days i had a quote that was better than I had expected. A little over 4 weeks later and everything is done and to a level of quality that honestly exceeded my expectations. The crew who did the concrete were polite and professional, the slab is smooth (they apologized for it not being better- the weather wasn't great but it looks perfect to me) and they cleaned up everything- including excess concrete piles. Their carpenter built custom doors for the previously unfinished and irregular entrance and they are of very good quality down to the hardware. I have dealt with many contractors before and without exaggeration this is the best company I have ever dealt with. I recommend them highly.

- Dan C.

Great! Jorge is a talented, experienced painter willing to work with our preferences of color and paint, as well as offer decorative suggestions. Any problems we had, Jorge willing corrected them. We never hesitate to contact him for all our painting needs.

- Ginny P.

It went very well. Jim promptly responded to our request for an estimate and gave a written estimate, description of the work to be done, list of references and other useful information. He gav e an approximate start date and kept us updated as to the exact date as we got closer to the start. The work was done well, the workers were polite and professional appearing, they stayed on the project without breaking off to work on someone else's project and completed it in a timely fashion. We weren't billed until the work was done and we approved it. The only negative was that Jim's estimate of what the subcontracted out carpentry cost would be was low, which we didn't find out until we got the bill. However, the carpentry work was also done very well and the higher amount was still reasonable.

- James G.

Molnar Construction completed a very extensive project that we envisioned in December 2013. Coming from musical families, we had hoped to add a music room addition, off the back of our home and living room, in place of our then existing deck. However, we live in an area where the water table is relatively high, so we weren?t even sure such a project was possible. In addition to that, we wanted the new room well insulated, and also add a new deck with steps to a new concrete patio underneath. This meant building the room on stilts. We also wanted to re-purpose our huge picture window into the new room, not only to save cost but also to capture our beautiful view of woods and pond. We figured the demolition alone for such a project could be challenging, because our home is in close proximity to a nature preserve. Because of that, care needed to be taken for ecological reasons, as well. After interviewing several contractors?we realized not everyone shared our vision. We met with Dan in March 2014 to discuss our goals and consider options. Our first meeting confirmed all the positive feedback we read about Molnar Construction on Angie?s list. From the get-go, Dan was personable, knowledgeable, considerate, and willing to work with our ideas. Although we had acquired three estimates, we felt Dan?s was the most detailed, and fair, considering the proposed undertaking. (Note: our final cost exceeded the original estimate, due primarily to the addition of a new roof, skylight, downspouts, gutter covers, and some extra electrical and carpentry work.) Dan and his crew were amazing!!! The care, positive attitudes, and professionalism they all brought to work each day were high caliber. Every evening, the job site was cleaned up to perfection! We were especially impressed when one of Dan?s employees used a metal detector to remove nails in the grass, after the roofing work was completed. With two dogs, that was an important detail for us. The concrete work on the patio surpassed our expectations ? LOVE all the curves! And re-grading/seeding the yard will be appreciated again next spring. Our project took approximately 8 weeks to complete and was the most enjoyable project we?ve ever undertaken. Molnar Construction has literally made our dreams come true! Easy to work with, their hard work and dedication-to-detail will impact our lives for many years to come. We?d like to personally thank Dan- you undoubtedly have a bright future, based on your personal integrity, up-beat attitude, and knowledge of the industry, as well as your many construction talents. We appreciate that you choose like-minded individuals to make up your team. A big shout out of thanks to Eric ? we like to think of you as co-pilot to Dan. You are one talented carpenter! Thank you for helping make our home so beautiful. Thank you also to Brandon, of Gilroy Painting. You and Nate did an amazing job in the music room, and completing the walls in the main house (the French doors are beautiful, beyond words). And the use of the eco-friendly filter when sanding was greatly appreciated. Thanks to Don who did the drywall, and also using eco-friendly products. Thanks to Tom, and his crew, who put in the carpet. Job well-done and appreciated each day as we enjoy the cushy feeling underfoot. Once again, thanks, Dan, to you and your crew. We look forward to working on future projects with you all again. BRAVO!

- Julie C.

Dan and his crew were excellent to work with. We had a big project and from the initial contact to get an estimate to the last paint stroke, he was attentive, easy to reach when needed, dealt with a few unexpected crises quickly and efficiently and did a great job. We had an architect and another contractor specifically for the Endless pool, and Dan worked well with them as a team. He has a small crew, but everyone was very pleasant, did great work, showed up every day, worked hard and cleaned up, and were easy to interact with. We were also very impressed with the subcontactors he works with, and would be very pleased to work with them again. We ran into a few issues: The day that they removed our roof, we had a sudden rainstorm, which caused water to leak into our house, and while they were trying to shore up the water, our dogs got loose and escaped the house and yard. Dan immediately contacted us (we were gone for the day),and had people cleaning up the water and covering the roof as well as had people driving around the neighborhood to look for our dogs. They took care of all the extra drywall and painting for the water damage and the dogs were fine (just dirty and tired) when we found them. We felt as though he cared not only about the job, but about us and our pets, throughout the remodel. We also had some difficulties when it came to the pool installation, where some measurements between what we received from the pool company and what we had on our plans ended up differently to what we expected. Dan and Eric came up with a good plan on how to accommodate the changes and the end result is even better than we thought. Considering that we basically redid our entire exterior and added an additional 1/4 to our house, we feel like we had a pretty easy renovation, and Dan and his crew were a big part of that. A special shout-out to Eric Bates, our carpenter, who did a fantastic job!!

- Scott A.

Teachout Builders Inc & Teachout Roofing Inc

From the first time we met Jeff & Taylor Teachout, we felt confident in their abilities to "think outside the box". We had solicited a few other bids on our project to finish the basement of our relatively new home and they quickly addressed the concerns we had about heating with ideas no other contractor had. From Day 1, many positive qualities began to stand out about the Teachouts: 1) Punctuality: They arrived when they said they would; If they were going to be late, they let us know. 2) Neatness: Wow! Our home was ALWAYS left as neat as a pin at the end of the work day. 3) Constant Communication: If we had a question or concern, we simply called/texted Taylor and very quickly received a response. (This was often surprising to us because our questions would come in the evening after the work day was long over; Taylor responded that evening! This was very impressive to us.) 4) Honesty: We met the nicest people working in our home. Most often, we were at work while people worked. We never worried about this. This says a lot about the Teachouts and their crew. 5) Outstanding Workmanship: We are rather particular and the end result was well worth the wait! We have a wonderful new living space that we believe adds exceptional value to our home. From beginning to end, Jeff Teachout wants to be sure that his clients are not just satisfied but happy with the experience they have had. This explains why he has so many repeat customers. We would not hesitate to use the services of Teachout Builders again. We would heartily recommend them (and have!).

- Karen S.
General Contractors in Kalamazoo