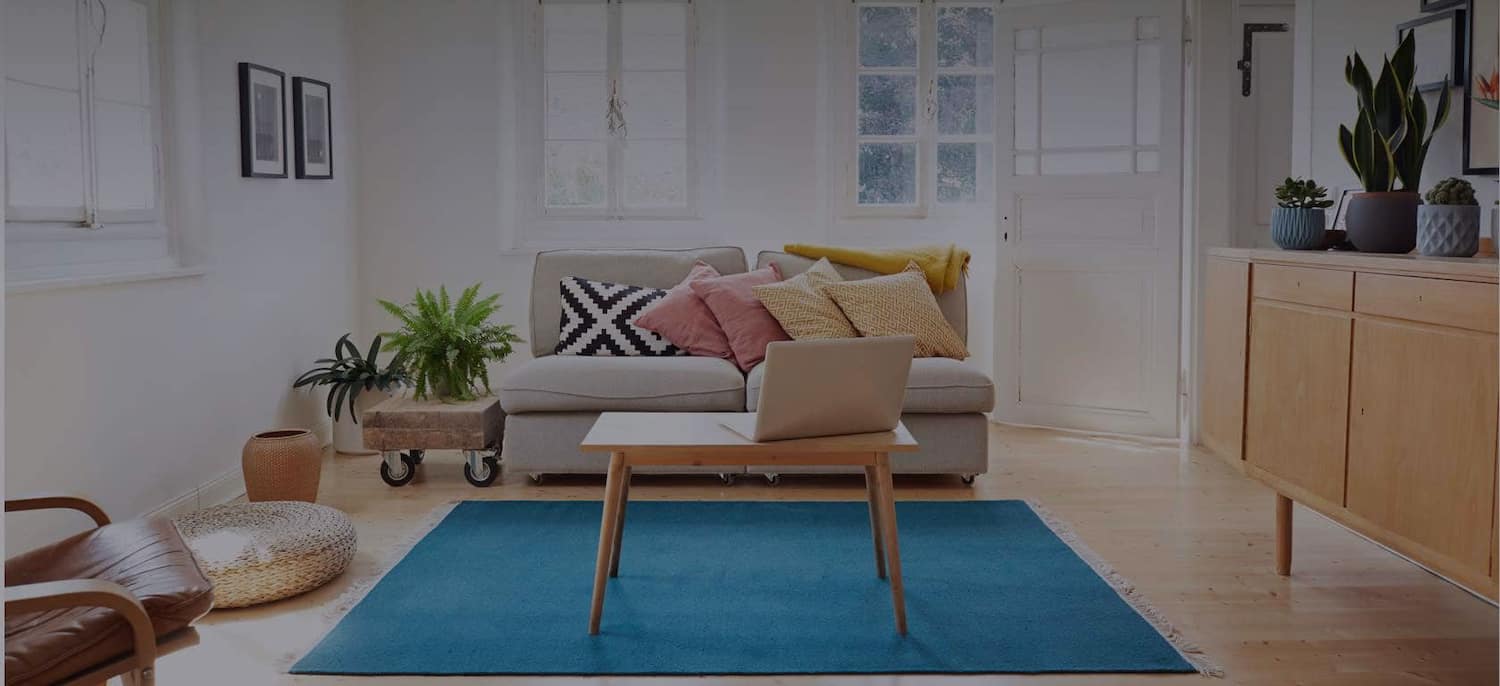 Get matched with top Insulation Contractors in Ringgold, GA
There are 10 highly-rated local insulation contractors.
Recent Insulation Reviews in Ringgold
Called & appointment set for same day!! Gentleman named Crash arrived promptly , checked around outside and crawled under house, didn't find any sign of droppings!! Also advised me of some insulation loose and a duct vent disconnected!! I really appreciated his sincere Honesty and Knowledge! I wanted to at least pay him a service fee, which he refused and stated he was happy to end his workday on a Happy outcome! Now that is Integrity and definitely earned my trust!! If ever in need of their services I Highly recommend 👏👏😊

- Donna M.

Overall it was a great job. When issues came up (as they inevitably do) they were handled professionally. The team was very good & cared about their work.

- Susan M.

North Georgia Heating & Air, Inc

This was no doubt a huge job, but it was completely finished within five days. From the initial estimate to completion, I was very pleased with the entire installation. The guys that came each day to work on the installation were very friendly and courteous, even cleaning up after themselves. They were finished with the installation on the fourth day as promised, but they still needed to blow in the insulation in the attic which was completed on the fifth day. I can already tell that the house is retaining more of the heat we are pumping into the house. I will continue to look to North Georgia Heating & Air for all my future maintenance and unit purchases!

- Cora R.

Southern Specialty Contractor LLC

I am so Rod Holbrook; he came all the way from Atlanta GA to Cleveland TN not once, but twice. He provided pictures of the problems he found, addressed all of my concerns and told me what it would take to repair my roof instead of trying to sell me a new one. He stood behind his word and kept his commitment. I checked him out on Angie's List and Home Advisor prior to calling, and after meeting with him, I could tell that he valued his customers and their opinions. It was such a nice change to deal with someone who is honest and cares about others. I would not hesitate to use Rod and his company again.

- Catherine M.

A-1 Remodeling By Randall J Smith, LLC

Everything went great. Billy was available for any questions and clarifications about the work that needed to be done and flexible to help accommodate any changes we needed to make along the way. The entire experience was so good that after a year when we wanted to replace the front door and fix a few other things that needed to be dealt with, Billy helped us with finding the perfect door and making sure all the other items on our list were taken care of. Anytime we had questions or needed to make some minor adjustments to the work list, Billy was always available and extremely helpful making sure everything got done just how we wanted it. We still have a few things we want to do to the house in the next few years and I will be contacting Billy and A-1 as soon as we're ready for those. I'd happily recommend them to anyone I know who's planning work on their property.

- Alan B.

Salesman Walt Kimbro came to quote me on the crawlspace upgrade.  He was very knowledgeable and professional.  I knew the work would not be cheap based on comments in Angie's List but it was necessary - my crawlspace was damp and there was mold.  Walt patiently worked with me through the contract process knowing it's not easy to spend $8500 on a part of your house you don't see very often. The crew of Nick, Ben and Reese were excellent.  Nick kept me informed of their arrival times.  They answered questions and tolerated my photographs as the work progressed.  They cleaned out all old insulation and debris from the crawlspace and hauled it away - they even took some other wood and rebar that was hanging around.  They applied a mold spray to kill mold.   Part of the job involved grading the crawlspace floor which was not easy since here in Chattanooga we don't have soil, we have rock with some clay mixed in.  They insulated the foundation walls with a thick product called Silverglo.  It covered the old foundation vents to stop outside air from entering.   After that a 20 mil vapor barrier was laid down covering the floor and going partially up the walls and covering the piers.  The Silverglo was also cut to fit between each floor joist to insulate the sill plate.  A sump drain with alarm was installed at the low point of the crawlspace floor.   Foam was used to seal every crack and hole.  They installed a weatherproof door in place of my old crawlspace door.  Finally, a dehumidifier was installed and tested. I am very pleased with the work that was done and very happy with the results.   I used to hate my crawlspace - it was a nasty, damp, bug-infested part of my house that I didn't want to go into.  Now I love it.  I can go in there to inspect my plumbing, HVAC, dryer vent, etc, and it is clean, dry, and pleasant.  I know it is better for my house and it is healthier for me and my family.

- Mark P.

After a slow start we were very happy with the end product. It took a little longer to build then original quoted but we are happy. The quality is great.

- Stephen R.

I visited our local annual home show looking for ideas and contractors. There, I talked with two "this is what we do" companies that deal with aluminum and/or vinyl conversions. In hearing their ball park prices, I had to cough and choke a bit, plus it wasn't the style I was looking for. Some how, I missed the Improve America booth. But a friend recommended them and I called Mel the next week. For the next 2+ weeks, we talked about what I wanted and what I could afford (cash). Mel designed a room that would be Step One, but a completely functioning room. Step One: A 12' x 18' room with nine screened windows and a vinyl screen door. Fully framed and reinforced as an addition with electric, a tongue and grooved insulated ceiling, ceiling fan and light, vinyl siding to match our home both exterior AND interior, and indoor outdoor carpeting. Future Step Two: Remove screens and insert nine windows, replace door with an exterior door, tap into existing a/c (my a/c guy says that I have plenty of existing to do this room). Possibly remove interior siding and replace with sheet rock, and replace carpet with nice grey slate. Future Step Three: Talk my wife into allowing me to install a flat screen TV in this room :) All permits were pulled and the first two weeks were spent pouring new footers, lifting the deck to level, and reinforcing it. On Fridays, trash was hauled away. A port-a-potty was placed in the driveway so that the workers would not need to come in the house. Each of the four workers were friendly, hard working individuals. I could tell that care was taken to do the job right. The third week saw more fun things. The framing was completed and the roof was made ready for the roofers. Shingles were found to match and, in spite of a busy roofing season because of the recent tornado damage, Improve America was able to stay on schedule. Week four saw the electrician and the installation of the tongue and groove ceiling which was also painted. Then the siding installers went to work and finally, the gutters were installed. The carpet was the last thing to be installed. All inspections were perfect. I found Improve America to be perfect for our needs and a joy to have on my property. On the final day when the last trash was removed, not only did Wayne, the lead builder, sweep the patio where the trash had been, but also took the hose and washed the patio off. Our neighbors and family have remarked at how well it all looks. I give Mel and Improve America two BIG thumbs up!

- Douglas S.

Our experience with Improve America was a great one.  We hired them to rebuild our basement after an unfortunate incident with mold.  Their quote was completed within days of assessment, and the bid was lower than other quotes we received.  Any time we had a concern, the owner would handle it quickly and with professionalism.  He was prompt with his timeline and proactive with any changes that needed to be made last minute.  He seemed to really care about our needs and not just his bottom line.  Our only regret is that we have not written this review sooner.  We have received another quote for the exterior of our home for projects this spring.  I highly recommend this company to anyone looking for a contractor.

- danny F.

The contractor and owner arrived on time for the estimate and provided several options to fit our needs and budget for the work to be done.  He was very courteous, answered all our questions, and provided information to research some of the products ourselves, like the different types of screen materials. Work began on time and proceeded as scheduled.  Additional workers arrived as needed to assist in parts of the project, like for the membrane roof installation.  We are very pleased with the work done and the project was finished on time with no unexpected or additional costs.  Debris was stacked neatly in the side yard during the repairs and completely removed on the last day of work. Overall, a very pleasant experience with very little disturbance inside the home while repairs were being done.  The workers took care in their work and were happy to discuss the progress being made each time I spoke with them. The contractor returned for a final inspection to make sure we were completely satisfied with the materials chosen, the work done, and the completed porch.   We've really enjoyed our "new" porch this summer and would not hesitate to call them again.

- Jeff B.
Insulation Companies in Ringgold
Explore Our Solution Center for Helpful Insulation Contractor Articles
Insulation Contractors in Ringgold