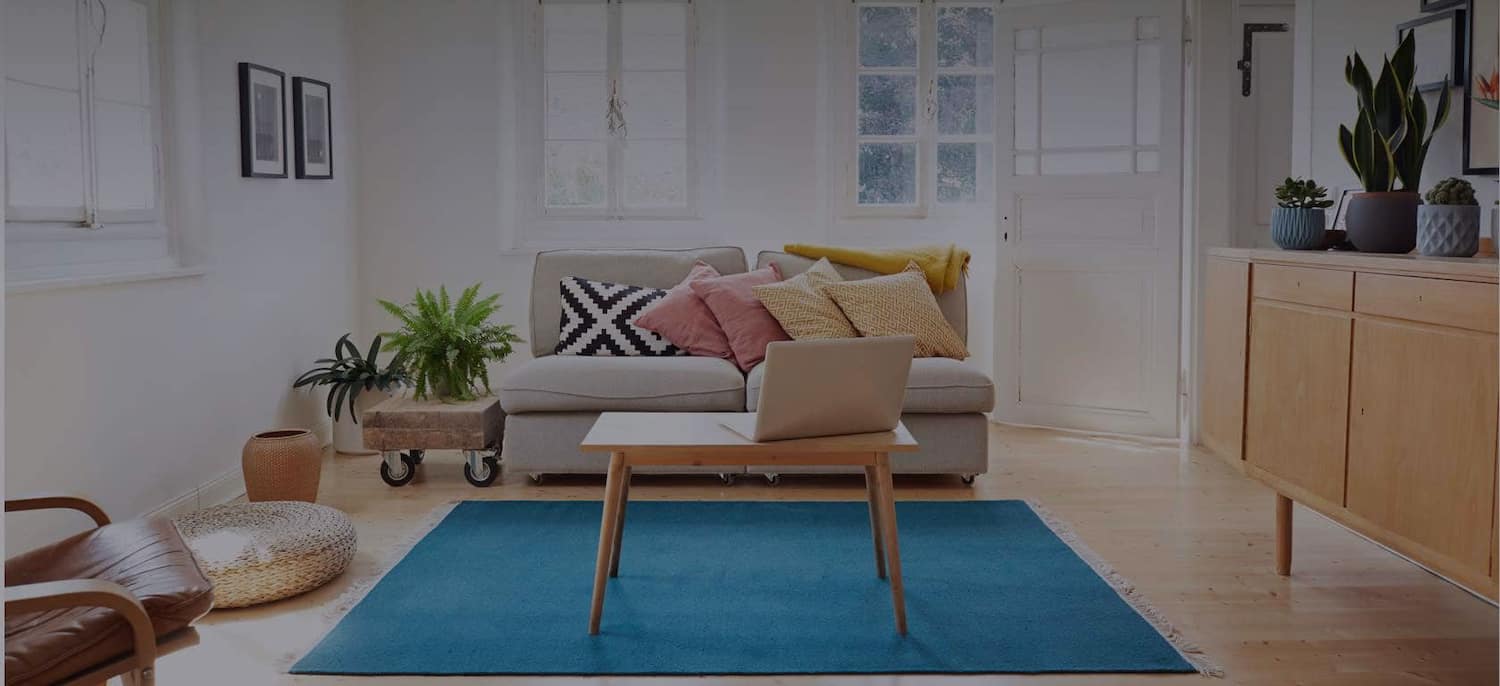 Get matched with top General Contractors in Fort Myers, FL
There are 46 highly-rated local general contractors.
Recent General Contractors Reviews in Fort Myers
They did a great job with the caulking, sealing and painting, but unfortunately painted it all white instead of peach with white trim, which was requested. Since the property was a rental property, it was difficulty to schedule repainting, plus they blamed the paint supplier. We were very disappointed that it was the wrong color, but the quality of the work itself was excellent.

- Gail W.

Aaron did a GREAT job. Super meticulous and detailed. He has some tricky angles to work with and he did a super job. They look beautiful!

- Natalie M.

On time, on budget and after all the rain we have gotten still dry. Very professional. Would hire them again.

- Dan B.

The sales appointment went well bringing product for my elder Mom to choose replacement for her house in Port Charlotte FL. That process went well except for Salesman put down an incorrect trim for an area for pine/natural wood. We wanted to make sure the project could be done with the products chosen and within a few days as I was onsite with my parents at the time and I needed to make other lodging arrangements for them that were ADA compliant until flooring was done. The first work crew showed up of two people and without all the product, which put the project behind. On the main living area, we noticed they brought the wrong trim, not the natural wood. We tried at the time they tried to lay it down to work with the Salesman and the contractors on site to contact their main office to fix that issue, which to the date of this review has not been resolved. Trying to work with their main office to call me did not go well from day one once we realized one of our first of many project issues, either by phone carrier or other issues. There was no opportunity for me to contact the contractors main office (Tampa) in real time otherwise, ie text or email. On the second Empire contractors showed up with more than two but not all the product. We found the master bath had uneven tile and the floating click lock was popping, which put another delay in completing the project. This was day two and my elderly parents needed to come home. The main contractor called the main office and let him know the problem, we didn't have all the product for the project and the click and lock for the master bathroom needed to be done on the next visit out. The main contractor on site also let us know the trim in the master bath would look best in white, not same as floor product, and they'd put that in on next visit. I was under the distinct impression the main contractor would be be back to finalize this project. When Empire returned within a few days, I was already back home, four hours difference in time zone. All of the project was completed within a few days in one visit, except for the main contractor didn't come back to finalize the job. It was another contractor on his team who my Mom didn't understand very well who put the white trim where it was suppose to be natural trim, three different trims in the master bathroom where the main contractor stated it would be white, and the master bathroom click and lock is popping loose. The trim in the master bath also doesn't meet properly which provides an unprofessional or quality look to service and products that I thought would be provided. I called and waited over two weeks, jumping through main customer numbers and receiving reference ticket numbers, seeking help with the trim and loose floor. It's not just an easy fix for my Mom from her end. She cannot paint or stain the white trim to match a natural wood nor should she live with an unsafe and unprofessional quality flooring job in her forever home. The use of three trims in and loose flooring in the master bath is really disappointing. To the date of this review, Empire Today has yet to reach out and set a time to fix these issues. This was a $$$$$ gift to my parents. Empire Today was great at sales, good in product, their contractors respectful and polite, but Empire not great at follow up!

- ELLEN S.

He was arrogant; He charged me the same price for different size windows. He broke my small laundry room window and didn't let me know as well. I was charged $415 =$83.75 dollars- 3 windows were large and 2 windows were very small. If it had not been for the storm Elsa coming I would have not chosen him. He said over the phone that he did take credit cards; but when he came he said he didn't. I paid him cash and I counted it in front of him and he confirmed it. I got an email from him in the invoice receipt him saying he was shorted a dollar. Not!!! I will never use him again. He took advantage of a situation and he lied and he broke my laundry window.

- MISS ROBBIE T.

BUYER BEWARE! BUYER BEWARE! Roof Smart of SW Florida has unlawfully not payed all the suppliers they purchased all the material for our roof from. This would suggest that they are in some sort of financial distress. It has been 6 months and they still have not finished the job at our home! The crew came as they pleased without any supervision and did as they pleased and the outcome is now evident. The workmanship is faulty and when addressed to Roof Smart the response from the supervisor at Roof Smart was that the only way to fix the problems would be to re roof the brand new roof. We have paid 70% of the total and now will have to find another contractor to redo our roof. We now have a roof that hasn't been finished per contract, without gutters, with the rainy season upon us and the potential for leaks and flooding is a major concern for us. Be Smart before hiring this contractor.

- Minas M.

Lifestyle Group Residential Remodeling

The Lifestyle group was patient in the beginning as we worked with them long distance from Denver. They were very specific in documenting their plans and proposals. As the work started, it moved pretty much on schedule and the ultimate move in date was met. They were quite accurate around remaining to do's as the work progressed. They were easy to work with and quite professional. Their employess were experienced and nice to be around. Important, because we spent a lot of time with them. The quality of the work was very good. We felt comfortable with them in our home with or without us being there.

- Terry G.

The entire team is very punctual and communicates expectations well. We are pleased with the quality of work and enjoy our new bathroom.

- David T.

I met with the salesman Brian (different from the owner). He is a great salesman and came up with some creative ideas on how to remodel. We compared two other companies. They were competitive in price, had great reviews on various sites, and we liked the fact we were empowered to shop around for the granite, faucets, and tile. Some may prefer to have a one stop shop, but that can considerablly raise the price of a remodel. We met Brian Dunn, the owner, to help us select the stone for the master bath and tile throughout the house. The recommendations were spot on and are happy with our selections and the ability to lower the overall price of the remodel. We were extemely pleased with the fact they were able to get the job scheduled and done quickly. (one week) They built a wall for the island and a knee wall in the bathroom for no extra cost. They were consious of the fact we were still in the house while they worked and kept things in working order for us. They were responsive to us as well. We are extremely pleased and have all ready made a few recommendations to others. My next project will be replacing the tub and wall tile in the guest bath and I will definitly have them do the work.

- Chuck V.

Solarshield Industries Inc

Excellent job. Very detailed estimate by Scott Turley (I had to sit through a 1.5 hour "class", after which I new more about roofing than I ever wanted to know). The roof was measured by satellite and then again in person by Frank. They listened to my concerns and requests; arrived earlier than estimated. All permits were obtained. All inspections were passed without delay. A large crew arrived and the work was done in a clean, professional manner under Ron's supervision, without any interruption of our office practice. Everything was cleaned up at the end of every day; no nails were left, no significant damage was done to the vegetation or to our alarm/sprinkler system. Pictures were made of the hurricane straps and roof repairs in progress. Every time I climbed on the ladder the progress was explained in detail. The crew helped me save left over material which I intend to use for my hobbies. We now have a beautiful copper metallic roof and finally a fancy medical office in Naples. The extra insulation should keep us more comfortable. Above all; we feel more safe. Good contractors are very hard to find in Florida. (See my other reviews). Therefore, I am still in shock after this exceptional experience and would hire them again in a heart beat!

- Walther E.
Contractors in Fort Myers
Find General Contractors in
General Contractors in Fort Myers