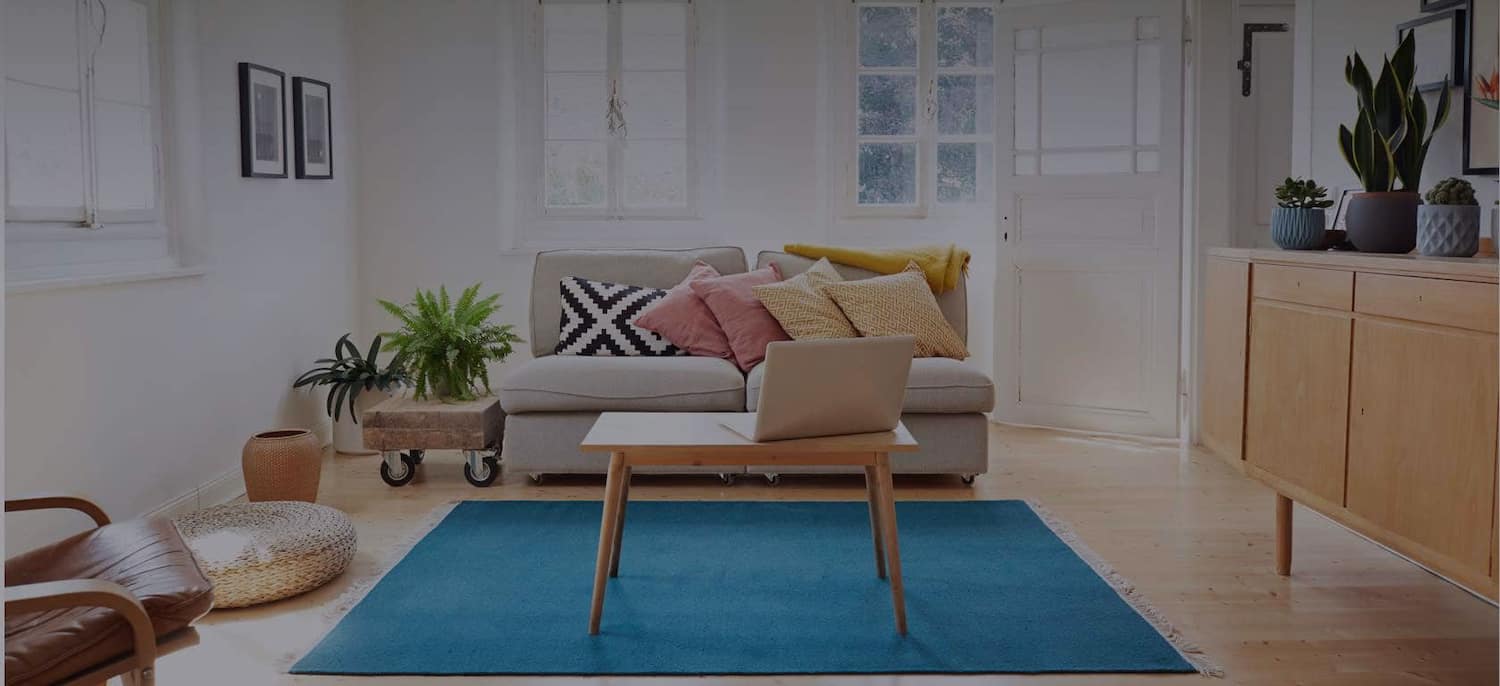 Get matched with top Waterproofing Contractors in Bryceville, FL
There are 8 highly-rated local waterproofing contractors.
Recent Basement Waterproofing Reviews in Bryceville
They are very professional, knowledgeable and showed up on time. I like that their service comes with a life time guarantee of the house. I also received a special 20% drought discount with the service.

- SUSAN L AND DAVID M M.

Both times we hired Joe, we were extremely pleased. I would recommend him for waterproofing and mold remediation with absolutely no hesitation. Joe guarantees his work and I felt very comfortable when we were in the house knowing that any and all mold was gone and no more water was coming in.

- Amy K.

McIntyre Stucco & Painting LLC

Overall the service was excellent. The entire staff was friendly and knowledgable. In all aspects the most important objective was to do it right the first time. Very impressed with their crew. Extremely polite, knowledgable and made every effort to minimize any evidence that they were there. I highly recommend them to anyone needing stucco work and would definitely hire again.

- Michael B.

McIntyre Stucco & Painting LLC

Thomas Masters did a thorough job of determining what work was needed on my house and proceeded to outline materials, price and timeline. He was very communicative and timely responded to all my questions. The initial work included pressure washing my entire house and driveway. The crew was efficient and professional and I could see the improvements even before the paint was applied. A few days later, after tropical storm Colin had moved on, two guys came to the house to do the Stucco repairs and touch ups. I had some holes in one of the front columns which the guys repaired and took the time to explain how the holes developed. The painting crew came a bit later and painted the entire house. They also were very professional, efficient and friendly. The next day, they finished painting the house, including the front and back doors, window shutters and the lanai. Upon completion, they made sure all litter was taken care of and we completed a review of the house to ensure I was completely satisfied before they departed. The house looks amazing. I highly recommend McIntyre Stucco & Painting LLC.

- Brenda F.

Turners Underseal system made a big difference in the humidity in my home. The cupping on the wood floors that has also settled down. It's also great knowing the wood in my crawspace is protected from the wood treatment applied and by being kept drier. Beforehand I was struggling to keep humidity below 50% even with portable dehumidifiers throughout my home and a/c. Chris did an awesome job from the start with inspecting my crawspace, going through findings and explaining what the Underseal system can offer to help resolve the issue with no pressure. Everything went smooth through scheduling the work and completion. I am so glad i went with Turners and would recommend them for addressing issues like i had with my crawspace.

- Herman C.

Hydra Basement Waterproofing

The team was prompt, courteous, and professional. They took care to cover all of my basement area to protect from dust and also prevent dust from being distributed throughout the rest of the house. The owner was involved throughout the process, as well. They went above and beyond to accommodate me and a few of my eyesores. They were very responsive in following up to assure that I was satisfied with the work.

- CHERYL M.

Platinum Remodeling & Handyman Services

To say that Chad from Platinum was a lifesaver would be an understatement. At the time that I received the inspection report mentioned above my husband had already relocated and I was trying to work a full time job, take care of two young children and maintain our house for showings. I was totally overwhelmed. My parents advised me to contact a general contractor to do all of the work on the report rather than trying to manage a bunch of contractors on my own. I had a friend who used Platinum and saw they had excellent reviews on Angie's list. Chad from Platinum immediately returned my call and assured me they could handle everything on the report. He came out the next day and walked through the report with me with my two little kids in tow. At that first meeting I described our situation to Chad and I told him I didn't want to put thousands of dollars into the house that I wouldn't get back. I needed to get the house up to code so we could sell it nothing more. Any other contractor could have taken me for 10s of thousands of dollars. But he listen to my concerns and as we went through the list on the inspection report he identified areas that he believed did not need to be fixed. He said many of the items were based on FUD (Fear, Uncertainty and Doubt) and there were not substantiated. After that meeting he contacted his sub-contractors (electricians, roofers, and chimney guys) to validate his thoughts. They wrote letters on my behalf to the relocation company to get exceptions on several line items on the report. This saved me a ton of money as well as the inconvenience of having multiple contractors in and out of my home. For the work that was completed by Platinum, Chad and his crew came in and finished the work in one day. They were on time, professional and considerate. My children stay home with a nanny during the day, so it was very important to me to know who was coming and going in my house. Chad came by the day his crew was there and every other day that his Chimney sub-contractors were there as well. The work on our Chimney was performed by London Chimney. As I mentioned above the chimney had to be totally rebuilt from the roof line to the top of the chimney and the ceramic liner was busted out and a new stainless steel liner was installed. The guys from London used a camera to take photos of the crack in the chimney liner and John from London and Chad helped us get money from our insurance to cover the Chimney work saving us $5000. There is just know way I could have survived the stress of this relocation without the help of Platinum Remodeling. I was basically a single parent, trying to work a full time job and sell a house in the worst real estate market in history. Like I said before, any other general contractor could have taken me for 10s of thousands of dollars on this job, but these guys actually helped me save a ton of money. The best part, our house sold last week, and nothing came back from the buyer's inspection, thanks to their help!!

- Carina S.

We had water seeping into our basement. Aand P came out and proposed to dig out the outside foundation wall to waterproof, and to install french drains inside our basement. Once we agreed, the rest was easy. Their guys came out, while one crew worked outside the other was in the basement chopping the cement slab all around. There had to be 15 men working here! In just 2 days, they were done, and everything was cleaned up. They put down paper on the floor from the basement stairs to the front door to protect the floor too. They did a great job, and we haven't seen any signs of water in the basement since.u

- Desiree L.

Indoor Environmental Management

Our frame house is located right on the river and has a basement. Its size is approximately 1,500 square feet with about 1/3 on soil and 2/3 on concrete slab. The basement was quite damp and during strong rains could take on about 2 inch of water. The old sump pump could minimize the damage, but the accumulative damage was pretty strong. Especially in a frame house the structure is very susceptible to water and the damage and odor travels throughout the house. When we bought the property last fall we decided right away that this has has to be fixed right away. After researching a couple of companies we decided to go with IEM. They were courteous on the phone and were ready to dispatch a specialist the next day for a free estimate. PJ arrived at our house and did a thorough inspection. Since nothing had been done in the 100 years before (except for the old sump pump) and our location right on the river he recommended to encapsulate the basement and install further water barriers around the property. So in detail they performed the following: Basement Encapsulation: ---------------------------------- - remove old insulation, regrade the dirt, clean and disinfect the subflooring system - dig a trench around the perimeter of the basement - install a pipping system and and backfill the drainage system - remove all 15 windows units and replace it with newer windows - install drainage matting throughout the basement ground cover - remove old sump pump and install a sump pump with 2 failover systems - ensure all trench systems feed into the sump pump for max efficiency - install a 20 millimeter thick polythene membrane on the ground - install the polythene membrane on the wall to a height of 4 feet - install an industrial sized dehumidifier to eradicate any further excess moisture Foundation Wall Repair: -------------------------------------- - remove plants, pavers and anything else which might interfere with work progress - excavate soil around foundation wall completely around the building to about 2 feet - clean and prep foundation wall surface - repair mortar joints and concrete block surfaces - apply a coating of surface bonding cement to all foundation wall surfaces - apply commercial waterproofing compound on all of the surface areas of the foundation wall and footer - install a french drain system and a discharge line around parts of the perimeter The contract price was set fixed at around $45k and IEM estimated a 2-3 week time frame. During the project Clay and his amazing team encountered tons of unanticipated issues. The strong roots from the trees around the building had disintegrated the walls much more than was visible at first. Many bricks where simply hollowed out and Clay and his team were rebuilding a good part of the wall foundation completely from scratch. Since we're located in a historic district IEM could not simply install new windows, but were painstakingly remodeling each of the 15 windows by hand (sanding down, paint in previous color, sand clean each glass plate, fix all joints) and now those historic windows look like new. IEM also took care of getting the permits from the historic society to make the necessary changes. Clay and his team worked highly professional and efficient. Nevertheless it took more than double the anticipated time to finish the project. All the trouble with the windows was neither in the contract nor was it anticipated. Nevertheless IEM did not charge us a dime extra. I can highly recommend IEM. They were very professional, tremendously courteous, and surprisingly inexpensive regarding all the work that had to be done. Moreover, there were so many aspects to consider and it was great to have the same points of contact for all those issues (Clay and PJ). Both were very responsive to any concern and addressed them all. Moreover, even the company owner and basement guru John come out several times to make sure everything went smoothly. We feel very happy that we chose IEM. Our once damp basement which was ruining our frame structure is now a dry basement and solid for the next 50 years! The odor is completely gone and the whole house should get less hot in summer and less cold in winter.

- Tanju C.

They are very professional, knowledgeable and showed up on time. I like that their service comes with a life time guarantee of the house. I also received a special 20% drought discount with the service.

- SUSAN L AND DAVID M M.
Basement Waterproofers in Bryceville
Explore Our Solution Center for Helpful Basement Waterproofer Articles
Find Waterproofing Contractors in
Waterproofing Contractors in Bryceville